Mi experiencia con el café. || My experience with coffee.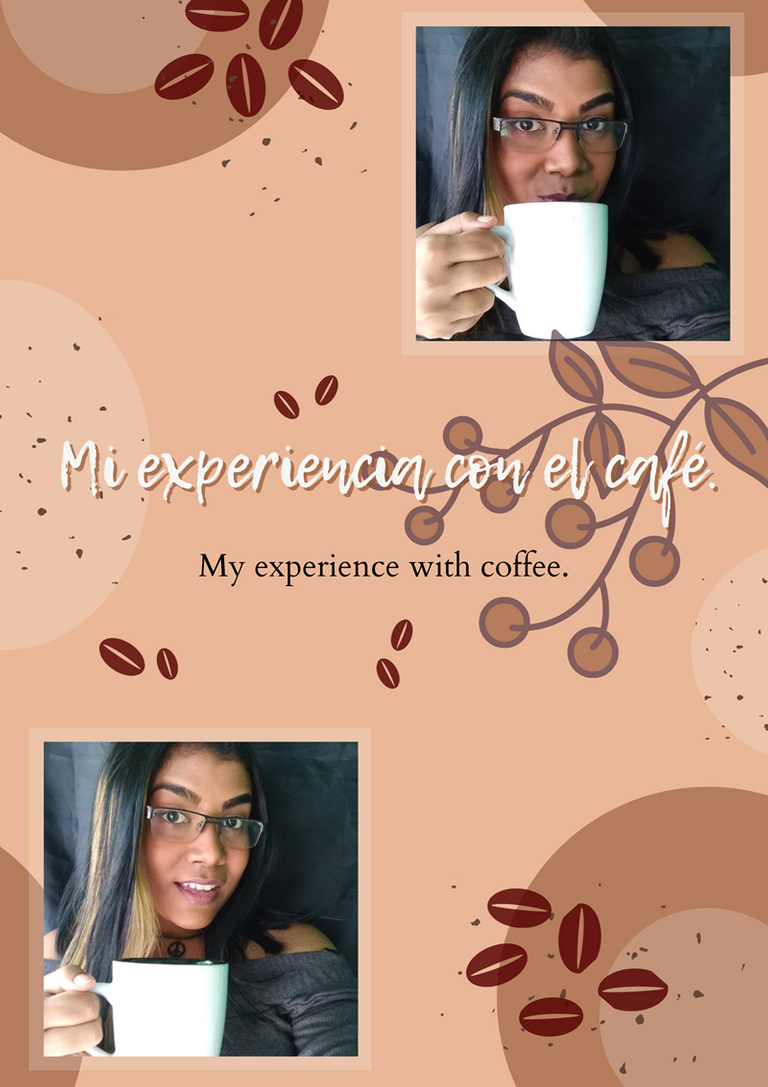 Edited in Canva

El café es símbolo de reunión, cuando pienso en esta bebida viene a mi mente aquellas reuniones entre amigos después de no vernos por un largo tiempo, esta bebida caliente y con aroma delicioso es la inyección de energía que recibimos muchos en las mañanas de nuestros días, esta iniciativa tiene ya un tiempo rondando la plataforma hasta ahora me animo a participar, fue creada por @brujita18 la dinámica consiste en responder cuatro preguntas relacionadas a nuestra experiencia con el café, si desean ser parte de ella a continuación les dejaré el link directo a la iniciativa.
Coffee is a symbol of meeting, when I think of this drink comes to my mind those meetings between friends after not seeing each other for a long time, this hot drink with delicious aroma is the injection of energy that many of us receive in the mornings of our days, this initiative has been around the platform for a while now I am encouraged to participate, it was created by @brujita18 the dynamic is to answer four questions related to our experience with coffee, if you want to be part of it then I will leave you the direct link to the initiative.
Mis Experiencias Junto al Café/ Iniciativa.

El café para mi significa reunión, siempre que tengo tiempo sin ver a mis amigos nos ponemos de acuerdo para hablar, contar nuestras vivencias acompañados de una buena taza de café, debo decir que me gusta el café bien caliente (dirían mis amigos hirviendo), cada vez que los visito ellos deben calentar el café dos veces antes de dármelo, bromean al respecto pero ahora varios han adoptado esa costumbre, una taza de café es el primer invitado en las reuniones a las que he asistido, es reconfortante escuchar sus historias e ir degustando esta bebida, el llamado a la reunión es, ¿Nos tomamos un café? y por supuesto mi respuesta siempre es si.
Coffee for me means meeting, whenever I have time without seeing my friends we agree to talk, tell our experiences accompanied by a good cup of coffee, I must say that I like my coffee very hot (my friends would say boiling), every time I visit them they must heat the coffee twice before giving it to me, They joke about it but now several have adopted this custom, a cup of coffee is the first guest in the meetings I have attended, it is comforting to hear their stories and go tasting this drink, the call to the meeting is, Shall we have a coffee? and of course my answer is always yes.

Al igual que muchas personas no me gusta estar rodeada de tristeza, es algo que me abruma, me hace considerar mi vida y activa mi empatía, por ello no suelo asistir a velorios, aunque si la persona que afronta la perdida es cercana a mi contara con mi presencia, cuando me preguntan por momentos tristes asociados al café solo puedo pensar en esas ocasiones de solidaridad ante la perdida de un ser querido.
Like many people I do not like to be surrounded by sadness, it is something that overwhelms me, it makes me consider my life and activates my empathy, so I do not usually attend wakes, although if the person facing the loss is close to me I will be present, when I am asked about sad moments associated with coffee I can only think of those occasions of solidarity with the loss of a loved one.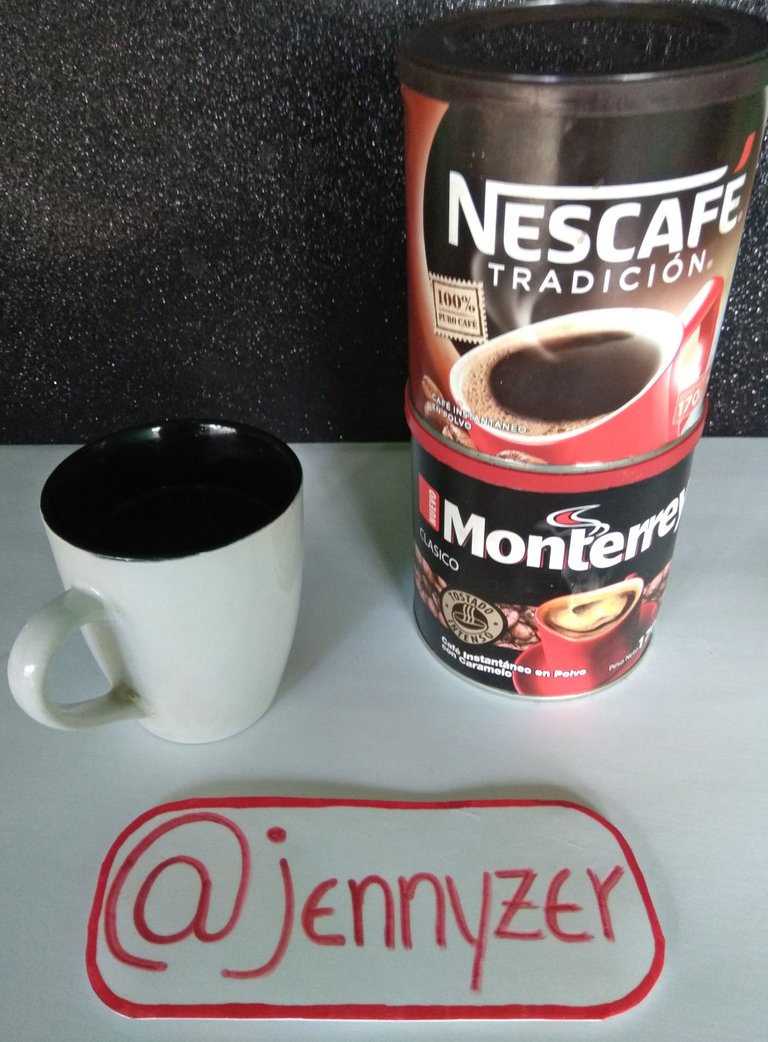 La verdad no, otro tipo de bebida lo ha hecho (saben a que me refiero), el café me ha ayudado a estar activa durante esas largas jornadas de trabajo, o de estudio recuerdo que durante mis practicas universitarios comencé a consumir en mayor cantidad café, debía estudiar, trabajar, atender mi hogar y luego repetir las actividades, era extenuante lo que lograba dar energía a mi cuerpo era una buena taza de café caliente, aunque en el amor no ha influido en otros aspectos de mi vida el café ha sido un buen aliado.
Not really, another type of beverage has done it (you know what I mean), coffee has helped me to be active during those long days of work or study, I remember that during my university internship I began to consume more coffee, I had to study, work, take care of my home and then repeat the activities, it was exhausting what managed to give energy to my body was a good cup of hot coffee, although in love has not influenced in other aspects of my life coffee has been a good ally.

Mi querida mora @mavis16, mi mejor amiga ama tanto el café como yo (o creo que más), aunque ahora no puede tomar café por problemas de salud, antes teníamos la costumbre de ir todos los fines de semana sin excepción a una cafetería, nos sentamos a tomar café y comer postres, hablábamos durante horas, algo que me sorprende es que nos veíamos casi a diario e igual teníamos muchos cuentos nuevos por contar, nunca nos aburríamos son hermosos momentos que están plasmados en mi mente.
My dear mora @mavis16, my best friend loves coffee as much as me (or I think more), although now she can't drink coffee due to health problems, we used to go every weekend without exception to a coffee shop, we sat down to drink coffee and eat desserts, we talked for hours, something that surprises me is that we saw each other almost every day and we had many new stories to tell, we never got bored, they are beautiful moments that are captured in my mind.
---
La mayoría de las personas estamos acostumbradas a despertar por las mañanas y tomar esa primera taza de café, que nos ayuda a estar alerta y nos hace sentir que nuestro día empezó bien, en cuestión de minutos nos sentimos recargados, el café es sinónimo de costumbre, sea cual sea tu modo de tomarlo, negro, marrón, con leche, una buena taza de café nunca estará demás.
Most of us are used to wake up in the morning and have that first cup of coffee, which helps us to be alert and makes us feel that our day started well, in a matter of minutes we feel recharged, coffee is synonymous of habit, whatever your way of drinking it, black, brown, with milk, a good cup of coffee will never be too much.
Invito a @mavis16 que se una a esta iniciativa.
I invite @mavis16 to join this initiative.

Imágenes tomadas desde mi Xiaomi Redmi Note 4. || Images taken from my Xiaomi Redmi Note 4.
Separadores hechos en Canva. || Dividers made in Canva.
Ediciones hechas en Canva. || Editions made in Canva.
Translator Deepl.
---
---