Recicla botellas de plástico (Manzana organizadora). || Recycle plastic bottles (Organizing apple).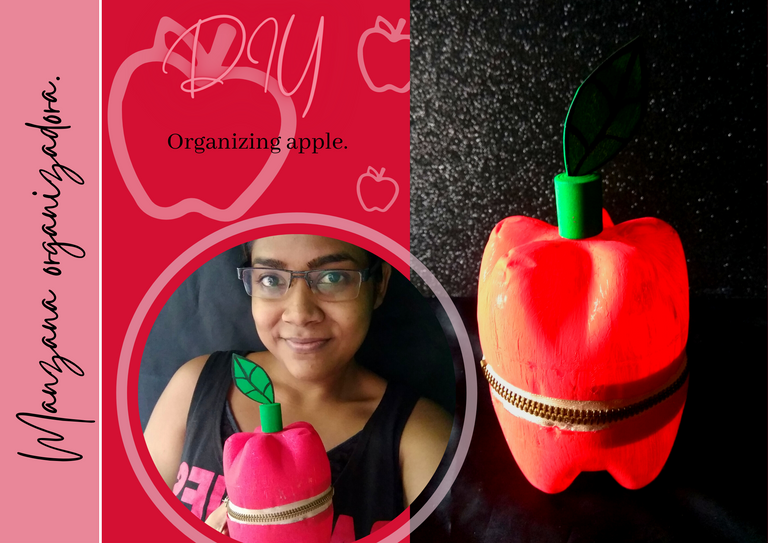 Made in canva

Un día perfecto para reciclar, las botellas de plástico son un material altamente contaminante, es nuestro deber alargar lo más posible la vida útil de este material para que no termine en la basura, hoy les enseño como crear un organizador usando la base de dos botellas y una cremallera, la decoración como indico en la mayoría de mis tutoriales correrá de su parte, la creatividad no debe tener límite así que dejen volar su imaginación, sin más los invito a reciclar y ha disfrutar del proceso.
A perfect day to recycle, plastic bottles are a highly polluting material, it is our duty to extend as much as possible the useful life of this material so it does not end up in the trash, today I show you how to create an organizer using the base of two bottles and a zipper, the decoration as I indicate in most of my tutorials will be up to you, creativity should have no limit so let your imagination fly, without further ado I invite you to recycle and enjoy the process.)

Materiales: || Materials: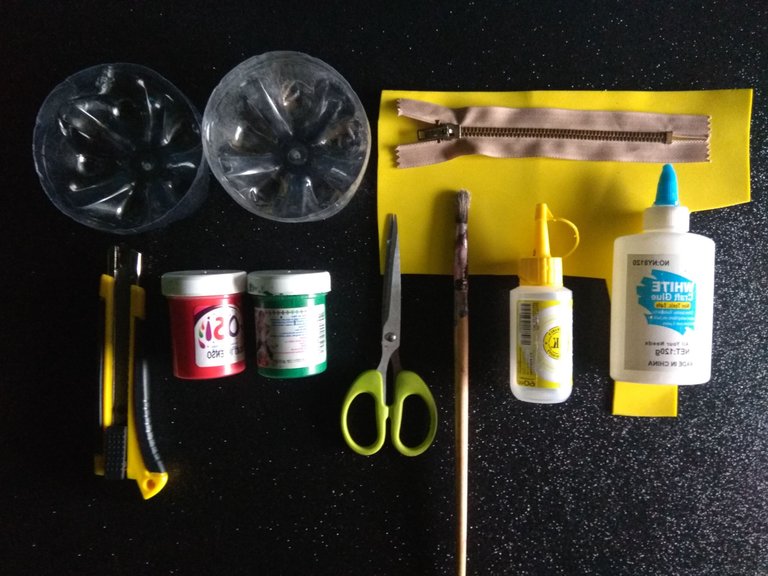 ▪️ 2 botellas de plástico.
▪️ 1 cremallera.
▪️ Pintura roja.
▪️ Silicón líquido.
▪️ Retazos de foami verde.
▪️ Tijeras.
▪️ Pegamento blanco.
▪️ Pincel.
▪️ Cutter.
▪️ 2 plastic bottles.
▪️ 1 zipper.
▪️ Red paint.
▪️ Liquid silicone.
▪️ Green foami scraps.
▪️ Scissors.
▪️ White glue.

Paso a paso: || Step by step: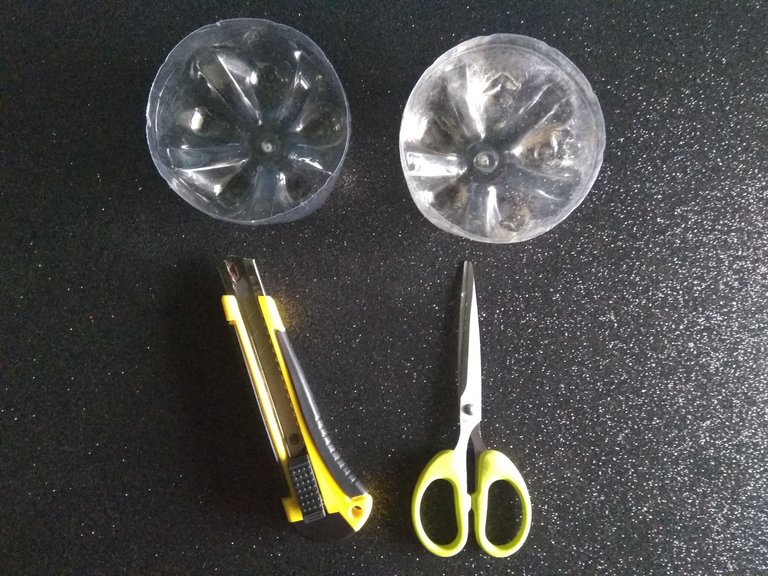 Primer paso: || First step:
▪️ Se debe extraer la base de dos botellas plásticas (el resto se puede reservar para futuras manualidades).
The base of two plastic bottles should be removed (the rest can be reserved for future crafts).
---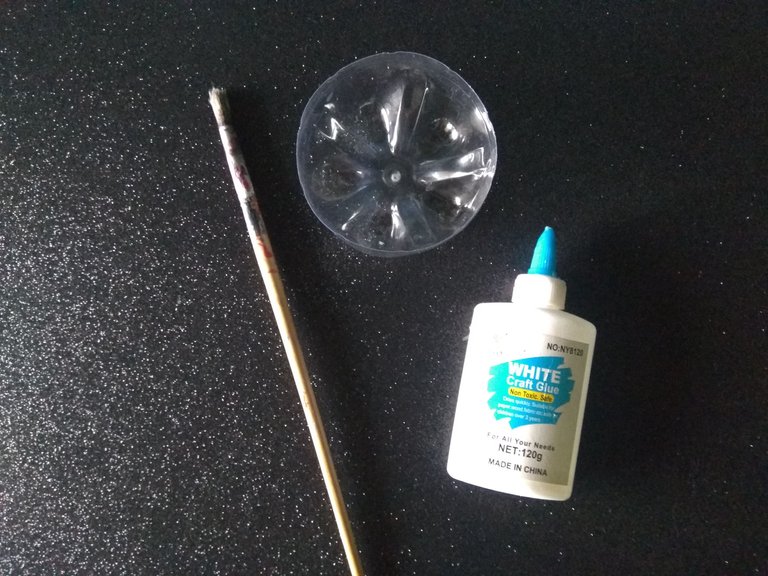 Segundo paso: || Second step:
▪️ Aplicar una capa de pegamento blanco a las piezas plásticas.
Apply a coat of white glue to the plastic parts.
---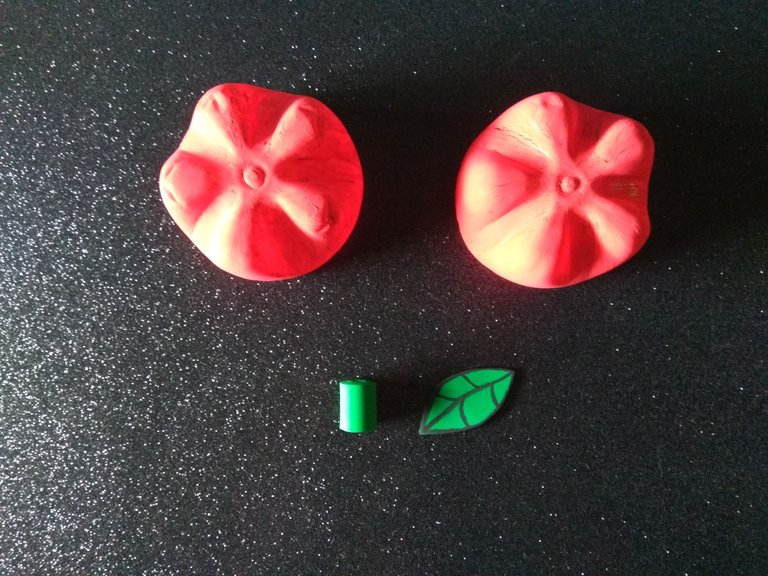 Tercer paso: || Third step:
▪️ Pintar las piezas en color rojo y crear un tallo y hojas usando foami verde, así tendremos todas las piezas de la manzana organizadora.
Paint the pieces in red and create a stem and leaves using green foami, so we will have all the pieces of the apple organizer.
---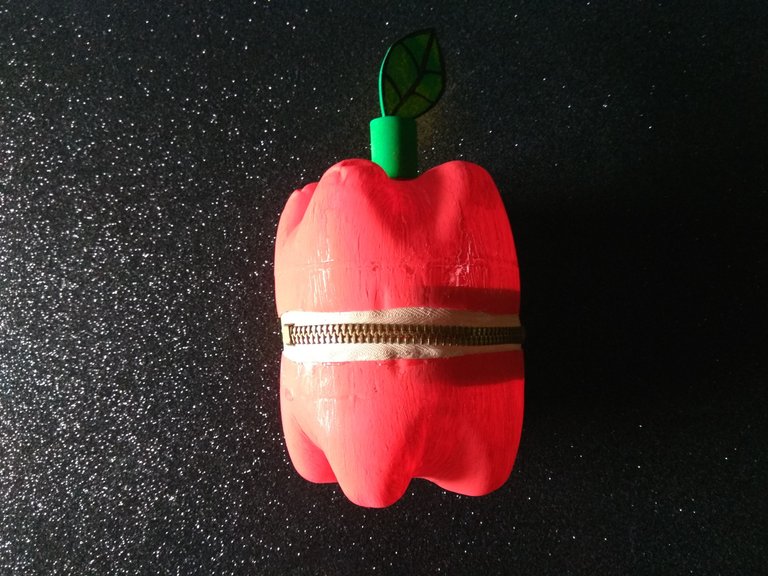 Cuarto paso: || Fourth step:
▪️ Por último pegué la cremallera en medio de las piezas plásticas para unirlas, de este modo se crea la forma de la manzana, culminé pegando el tallo y hoja.
Finally, I glued the zipper in the middle of the plastic pieces to join them, thus creating the shape of the apple, and finished by gluing the stem and leaf.

Manzana organizadora. || Organizing apple.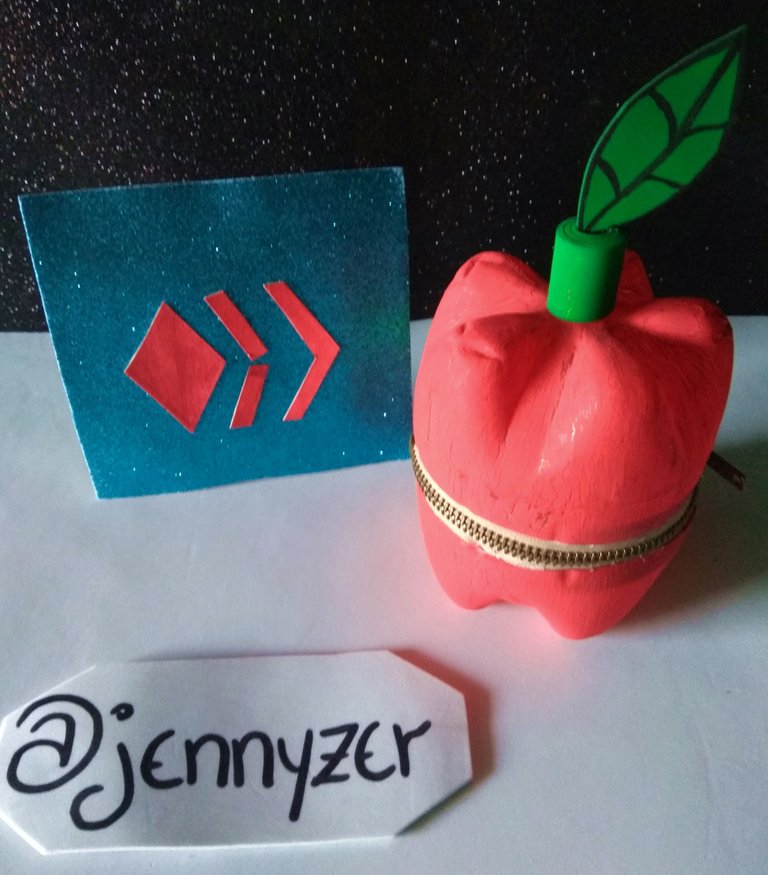 ---
---

---
Imágenes tomadas desde mi Xiaomi Redmi Note 4. || Images taken from my Xiaomi Redmi Note 4.
Separadores hechos en PhotoScape. || Dividers made in PhotoScape.
Ediciones hechas en Photoscape. || Editions made in Photoscape.
Translator Deepl.
---
---