A weekend that my son most enjoy
November 28, 2022
Kids will always be kids and sometimes you can't say No to them.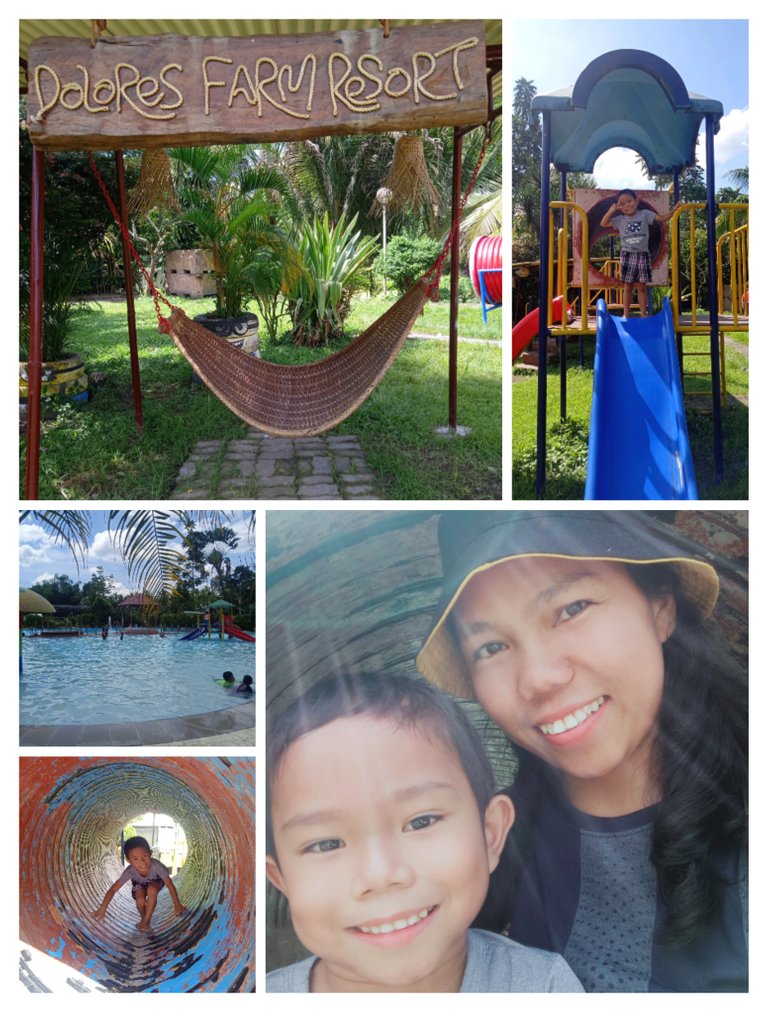 November 27, 2022 (Sunday) is the abrupt change of date for my Elementary (Primary) Batch reunion. The original planned date is supposed to be December 04, 2022. But when two of my classmates who organized this reunion is not available on that date because it was scheduled as DepEd day, we then chose another date. December is a bisy month for reunion, thanksgiving, party and family get-away we didn't find another date except December 4. So instead, we chose November 27, 2022 as our reunion.
We decided to have a uniform and good thing the dressmaker make it on time. But the food which is supposed to be ordered in one was not made. The contribution is not yet intact so we decided to have a potluck. Anyone can bring anything he can on the very day but some already told us what they will bring so we can find other option so our food won't be the same. I noticed that most will bring something that has meat like chicken adobo, grilled chicken, bihon guisado and some decided to have grilled fish, so, I decided to bring vegetable salad (cucumber, apple, pineapple and carrots) to have something veggies and is a healthy choice.
When I decided to have it, my husband told me that my classmates don't know or don't want it. I told him, if they don't like it, then I will bring it home again, lol.
I woke up early that day to prepare my vegetable salad. I also prepare my son early as I will bring him with me (as always) because no one will take care of him.
We reached there early and only two of my classmates were there. We had a chitchat while waiting for our other classmates. My son got bored and I told my classmates that we will stroll for a while and one said there is a playground in the other side of the farm resort.
We went there and my son were so happy upon seeing children's playground. He ran fast going there and then stop seems thinking were to go first.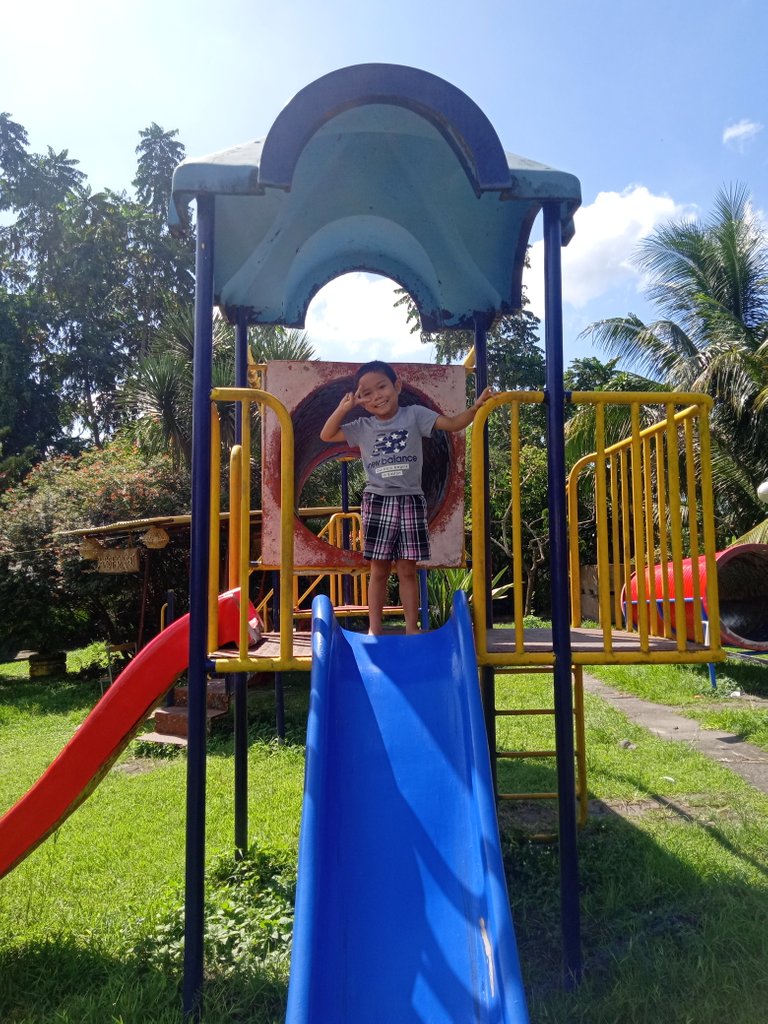 He then went to the slide as this one is he really likes. When he sit for the first time he didn't proceed because the slide is already hot. He then tried to other side and good thing its not yet hot.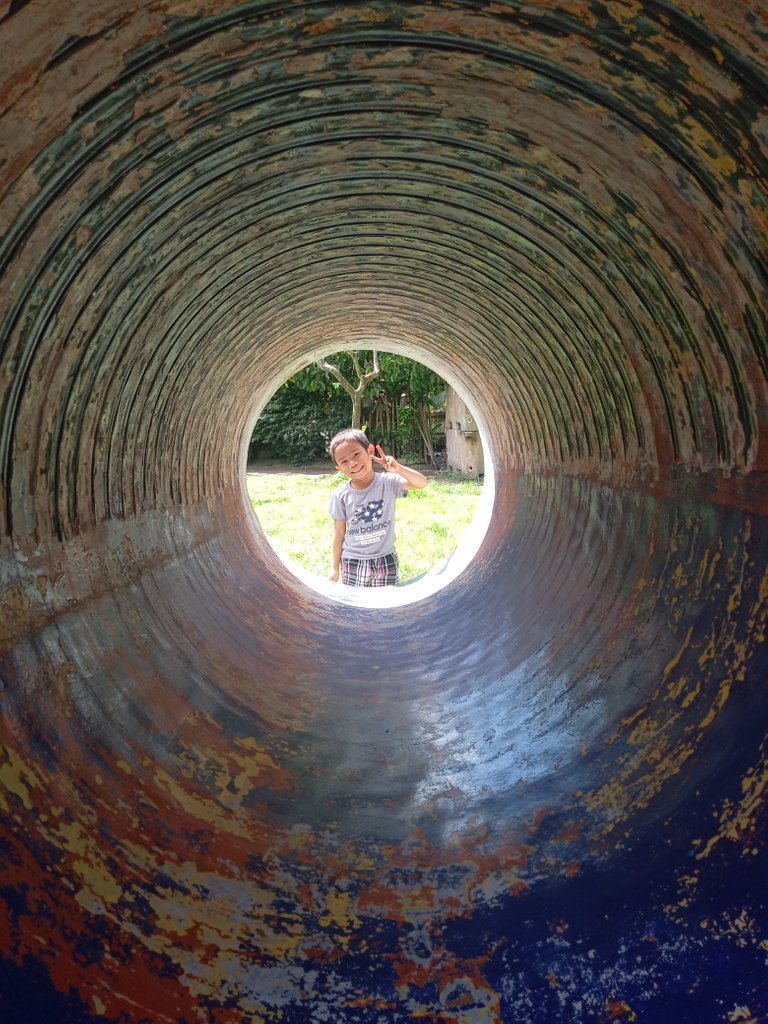 He then proceed to this thing where he can passed through the hole and reach the other side. At first he is hesitant because he said, it might fall. I assure him that it won't because it is hard and strong.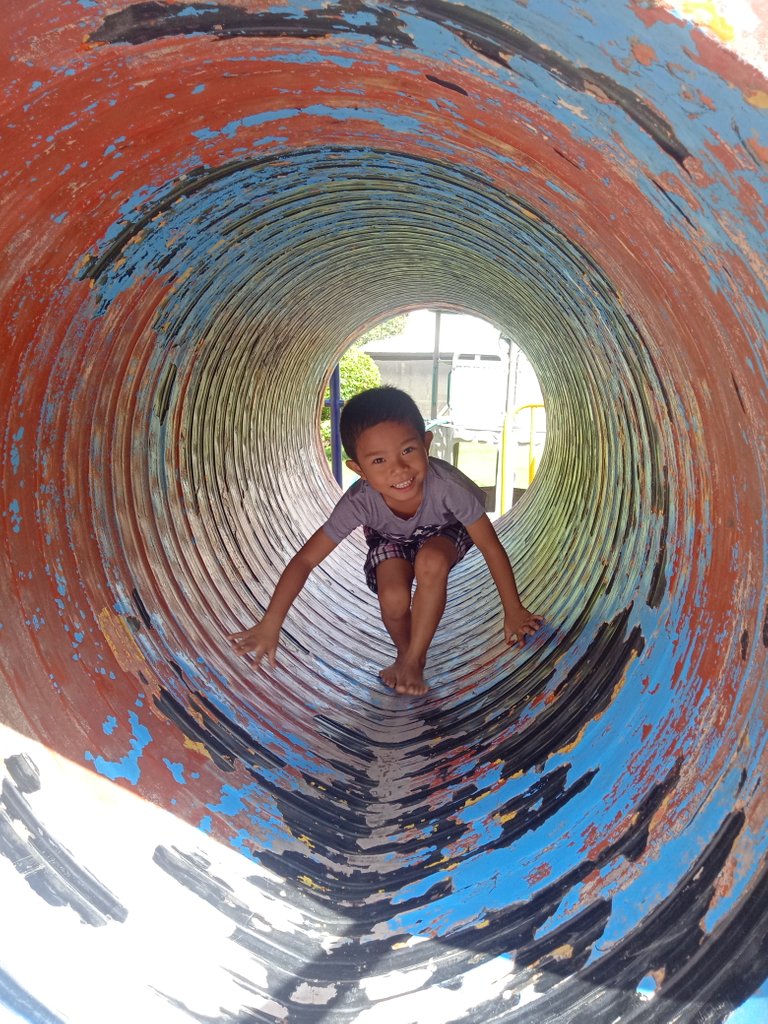 He then go and like it, in fact he passed through with it many times.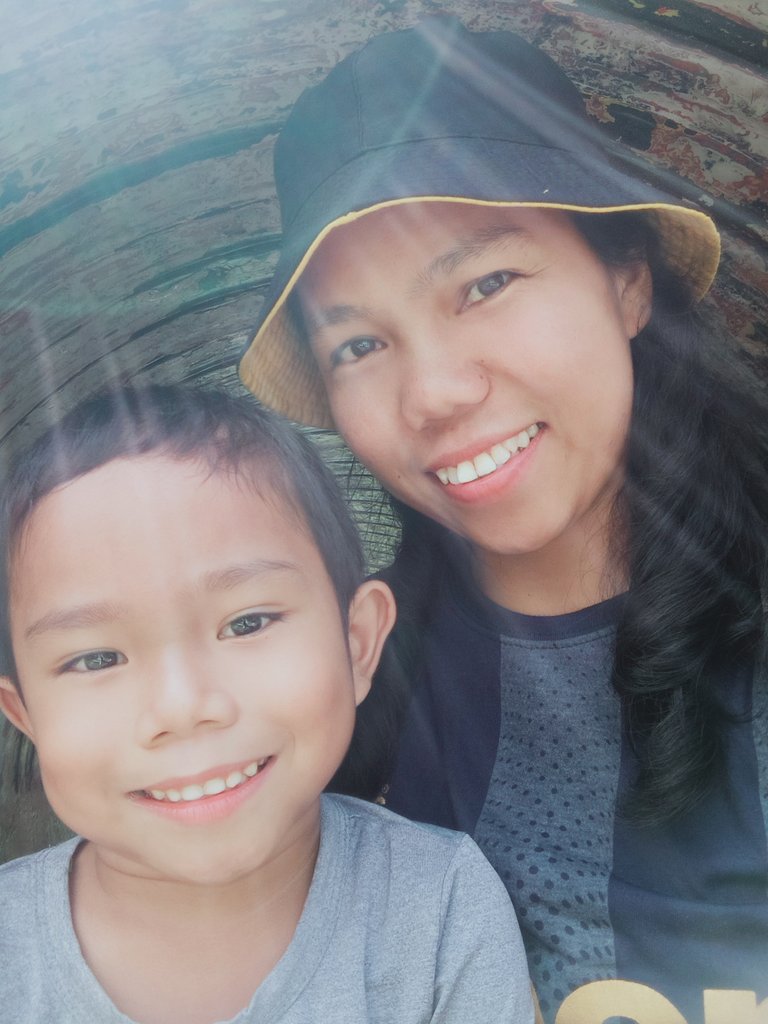 We also had our selfie here and I feel beautiful here (don't argue, lol). The rays of the sun had an effect in the picture giving us this wonderful our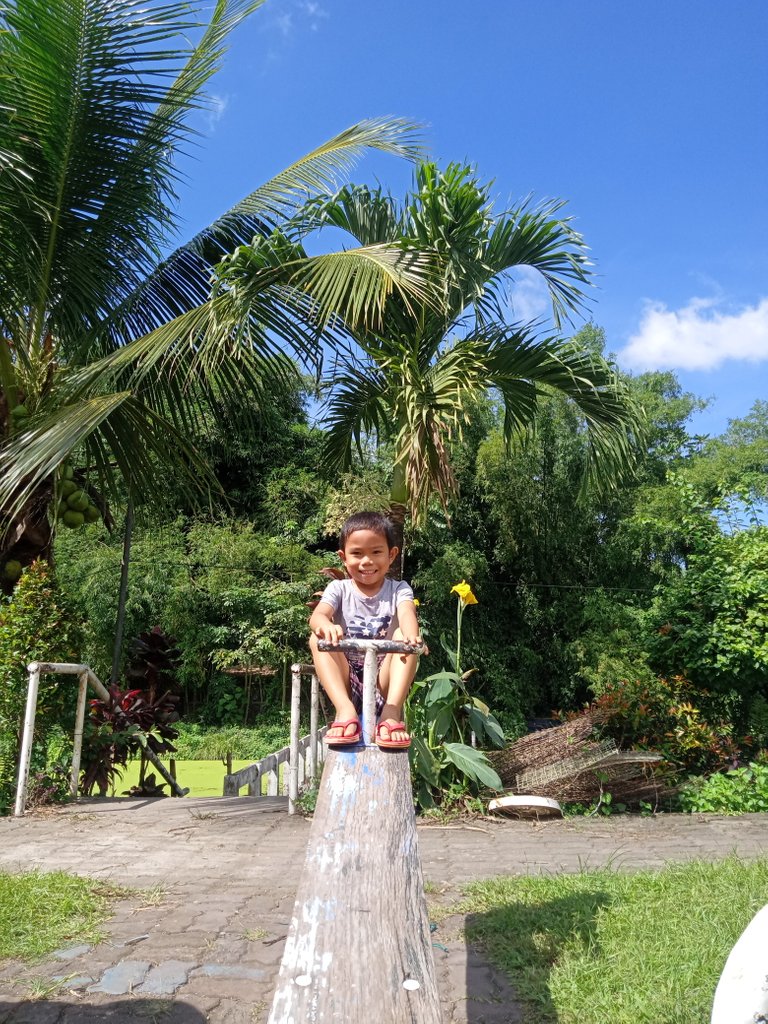 He ran to seesaw and he wanted me to ride to the other side. There's no other kids in the playground that time so I have to be his partner in the seesaw. It is already hot that time but look at him, he still manage to smile and enjoy the moment being there.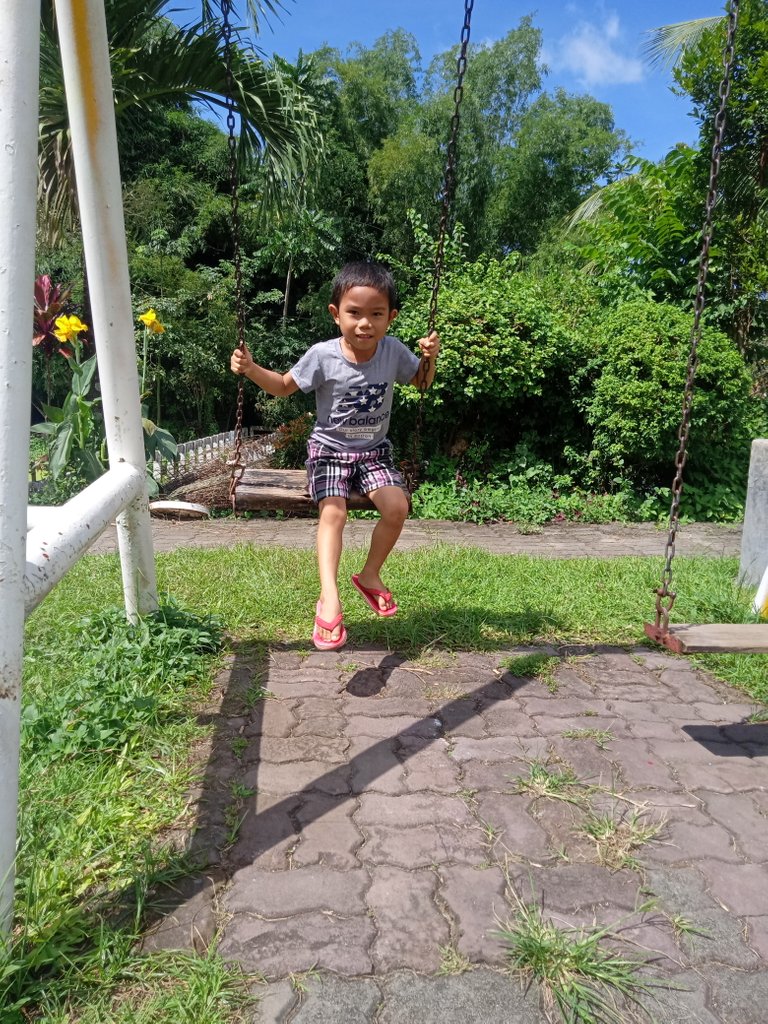 He won't leave that place unless he won't try and go to every part of that playground. He ran going to swing. There is two kind of swing, the one with plastic chair and the wood one. The plastic is already hot so he then try to a wood one and enjoyed swinging.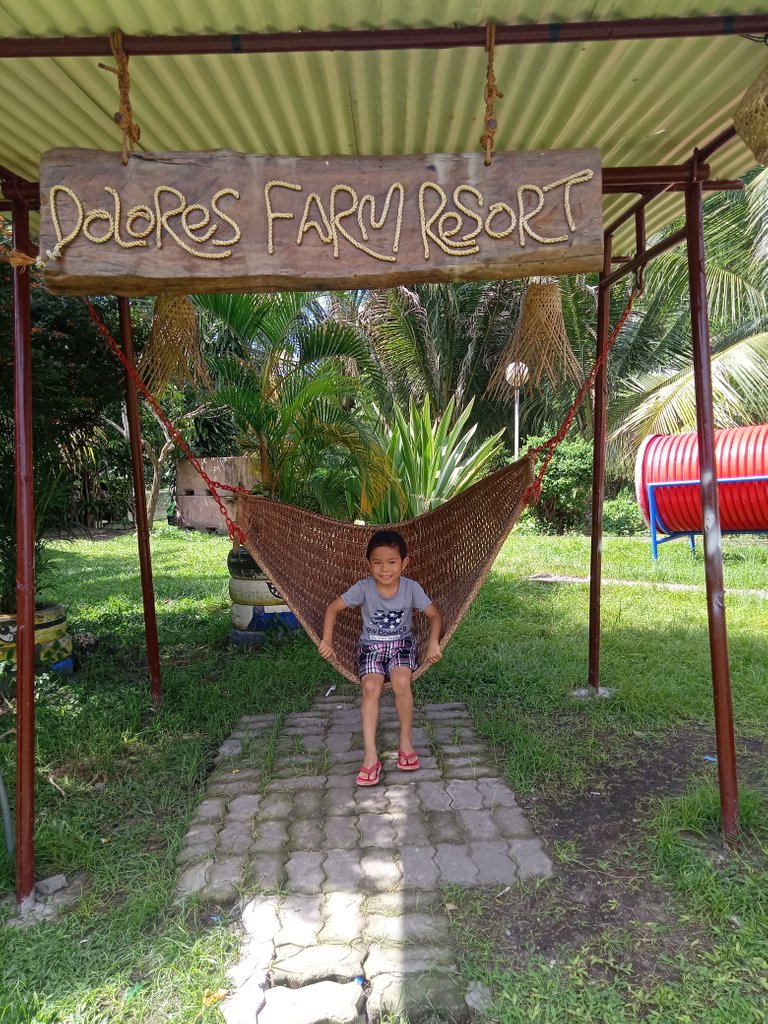 There is also a big swing made of rattan. I remember when I was still young, we used to have this before.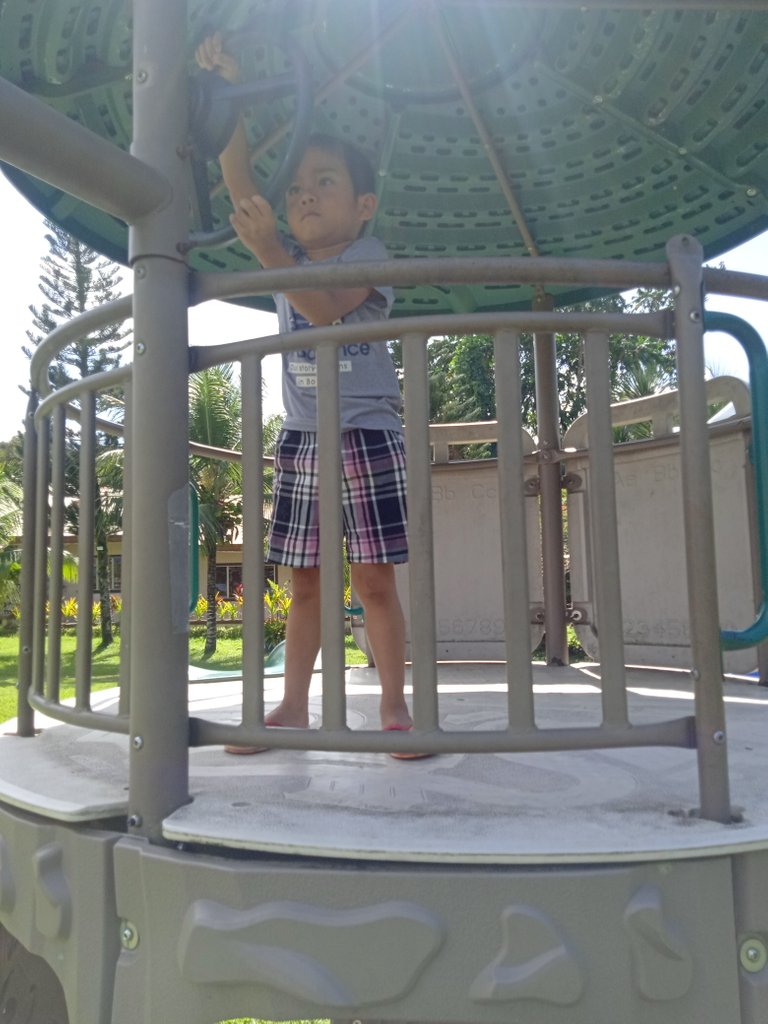 He found steering wheel up above and asked me to help him go up there. He had a hard time going up because he was scares to pass the stairs as it has a little damaged. I hold it tightly and he was able to reach at the top and enjoy steering it left and right as if he was driving a car.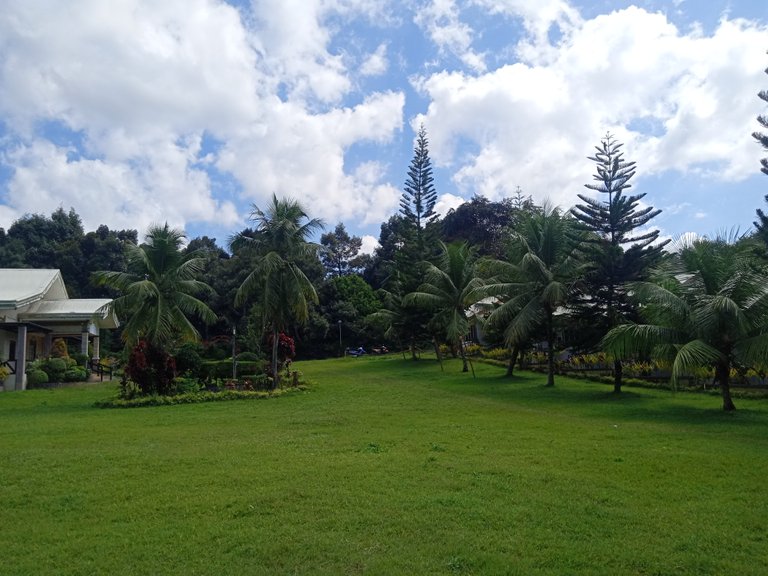 The weather is so favorable that time but as we stay longer in the playground we felt the schorching heat of the sun because it is already 10 o'clock in the morning. I told my son that we will go back to the cottage and good thing he agree.
One by one our classmates came with a food. Some of the boys brought fish for grilling and after for a few chitchat they find place for grilling. We leave it to the boys and girls started to share some experiences. It is fun to remember elementary days. We also think of our other classmates and hoping they could join in the next reunion.
We also talk about motherhood and our giving birth experience. One of the boys who was there leave us as he said he can't relate with our topic, lol.
While we are in the midst of sharing our experiences, my son keep on telling that he wanted to go to the pool. At first I said No but he didn't stop pleading me to go to the pool. I excuse for a while and I accompany himo no no to the pool.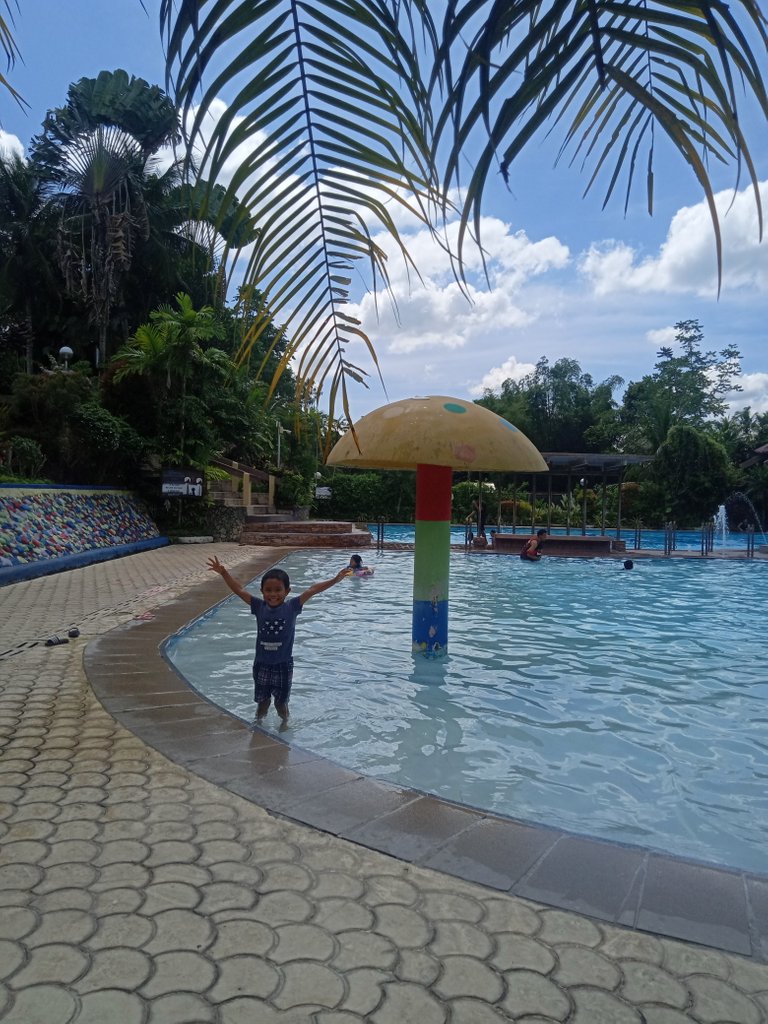 He is so excited as we are going down to the pool. He is so happy being there but one thing funny is that he is afraid to go in the center. He just stay in the corner of the pool, lol.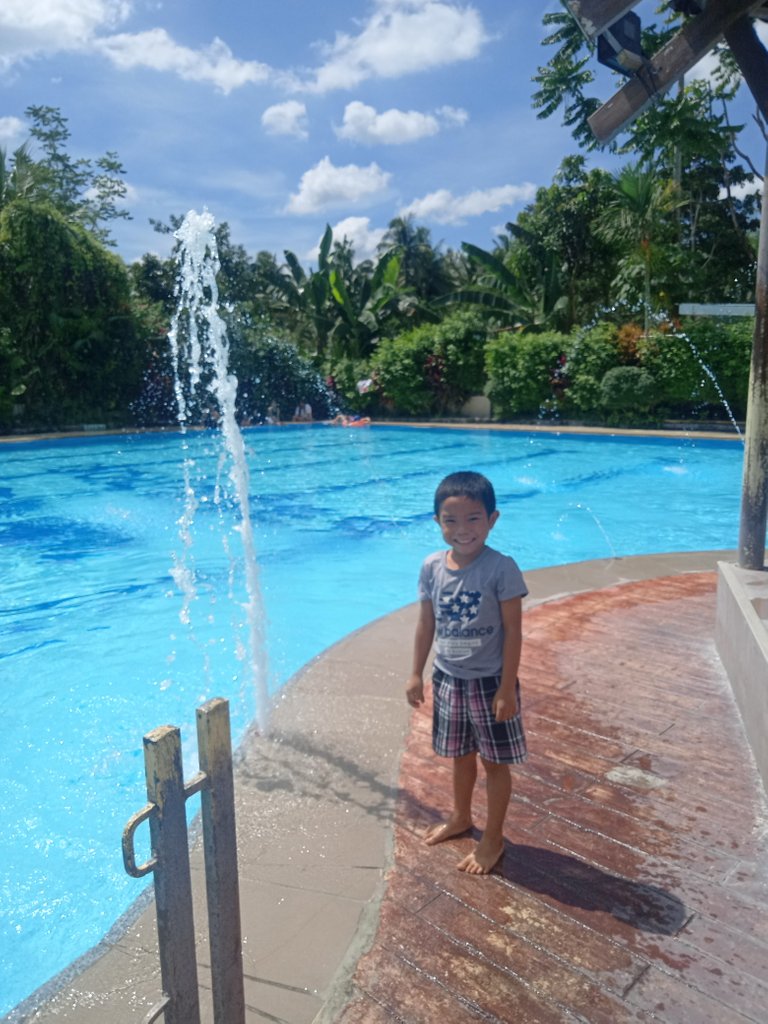 He saw that water going out from the ground and wanted to play with it. He went into it I took a picture of him.
When I noticed that he seems satisfied, I told him that we will go back to the cottage and they are already preparing the food for lunch. Before eating we decided to have a picture taking first while wearing our uniform.
My classmate's husband took a picture of us using my classmates phone. I never thought that my son also take a picture of us in a different angle because he just stood in the side.
Look what my son got!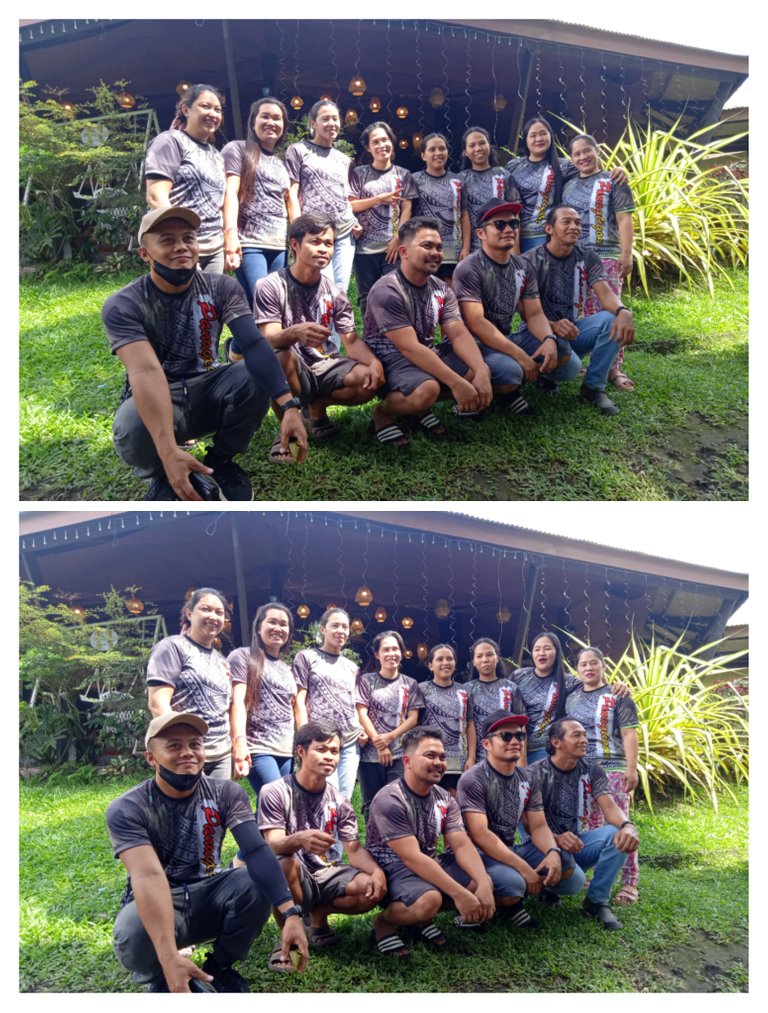 We then partake the food we brought after I offered a prayer.
One of the boys brought beer and he took it out and they start drinking. I was in the circle while holding the baby of one of our classmates. They pass the glass on me but I refuse and told them I wasn't drinking it. I'm glad they respect my refusal and never force me to do so.
We enjoyed some ice cream and again my son wanted to go to the pool again. I have no choice but to leave my classmates and accompany my son to the pool.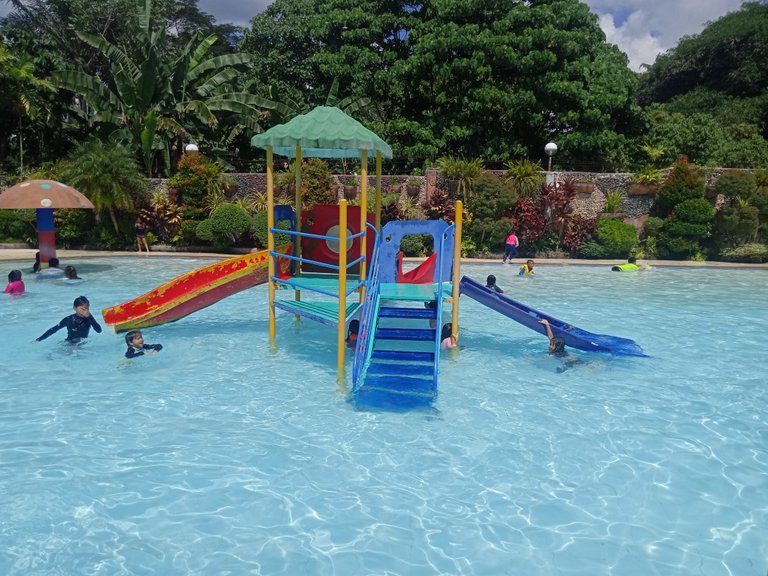 My son wanted to go to the slide in the middle of the pool but he was afraid to do so. So, I decided to bring him there so he would fully enjoy that day. I became wet and enjoy swimming with the kids.
My classmates didn't swim until we decided to go home. Only me and my other one classmate who also accompany his son in the pool were wet.
It was a great day for me as I met my elementary classmates and we are the batch 2001. Imagine we see each other again after 21 years. But my son enjoyed the most that day as he enjoyed the children's playground as well as swimming in the pool.
All photos are mine captured using Realme C2 phone.
---
Thank you for reading and that's my #weekendexperience.
---
---