Let's make banana blossom patty

January 13, 2023
Patty is usually flattened or round shape of chopped food, usually with meat and vegetables.
I always love to experiment or try any vegetables to be made as patty. I have shared four months ago about how to cook an eggplant patty. You can check it out and try it by yourself.
This time, I would like to share to you how to make a banana blossom patty. Though ingredients are almost the same except the main vegetable that you are using.
So, without further ado, let's start.
Ingredients:
2 medium sized banana blossoms
1 Onion (finely chopped)
2 cloves garlic (finely chopped)
2 eggs
1 cup flour
Salt
Oil
Procedure: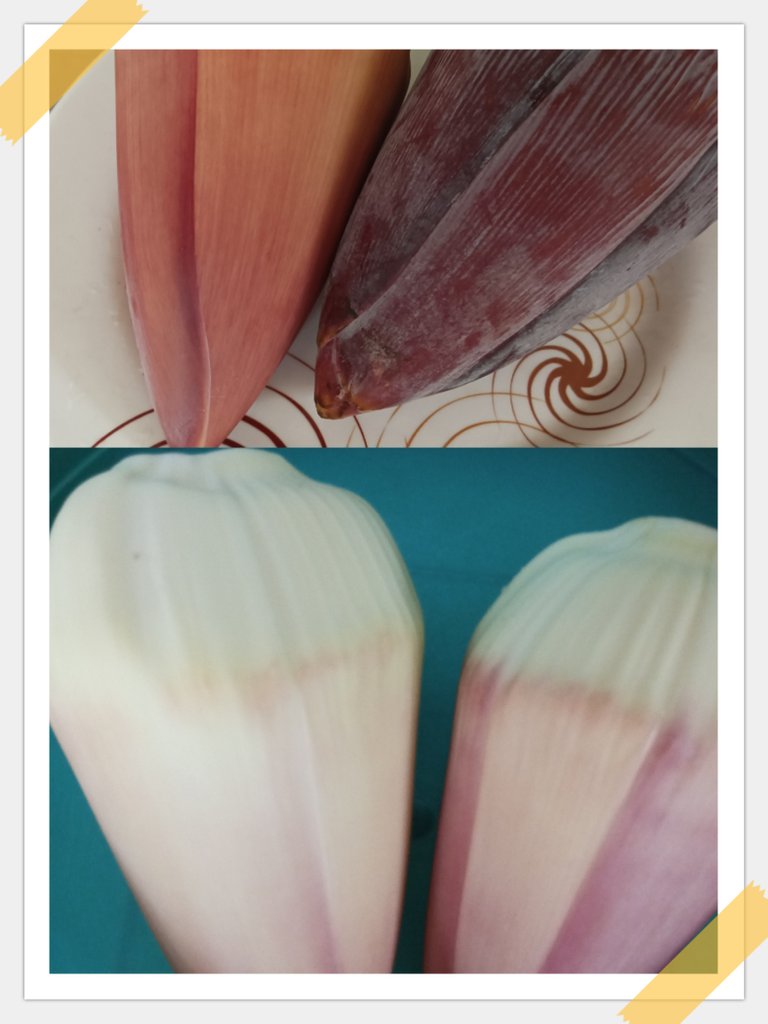 Removed the old or mature peel of banana blossoms. Please refer to the picture above.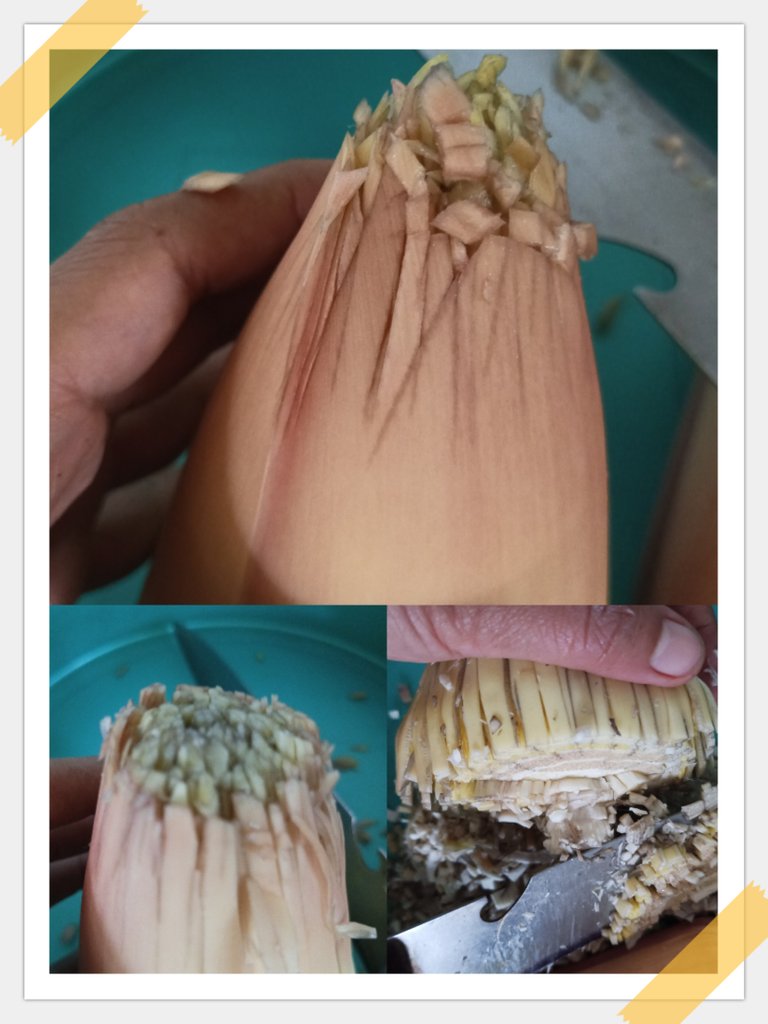 Finely chopped the banana blossoms starting from the bottom. You can chopped vertically and horizontally until you can get the desired sizes.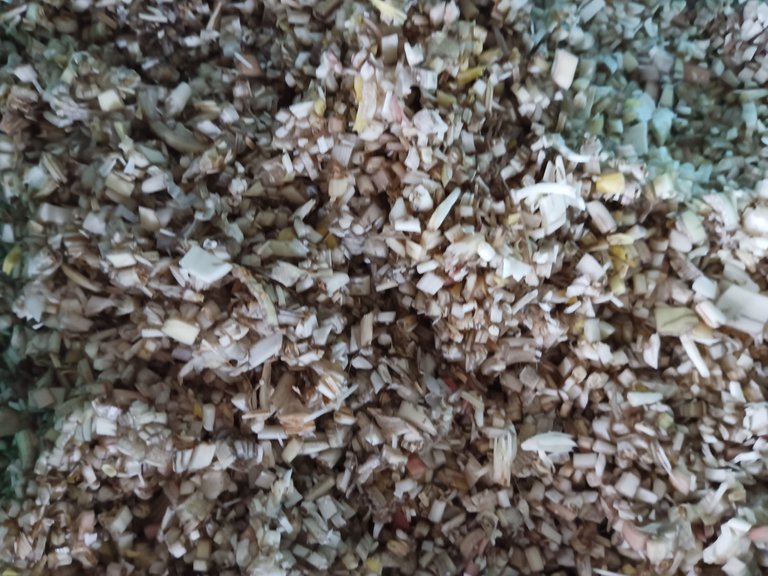 This is what it looks like after the chopping.
Put some salt and mix it with the chopped banana blossoms.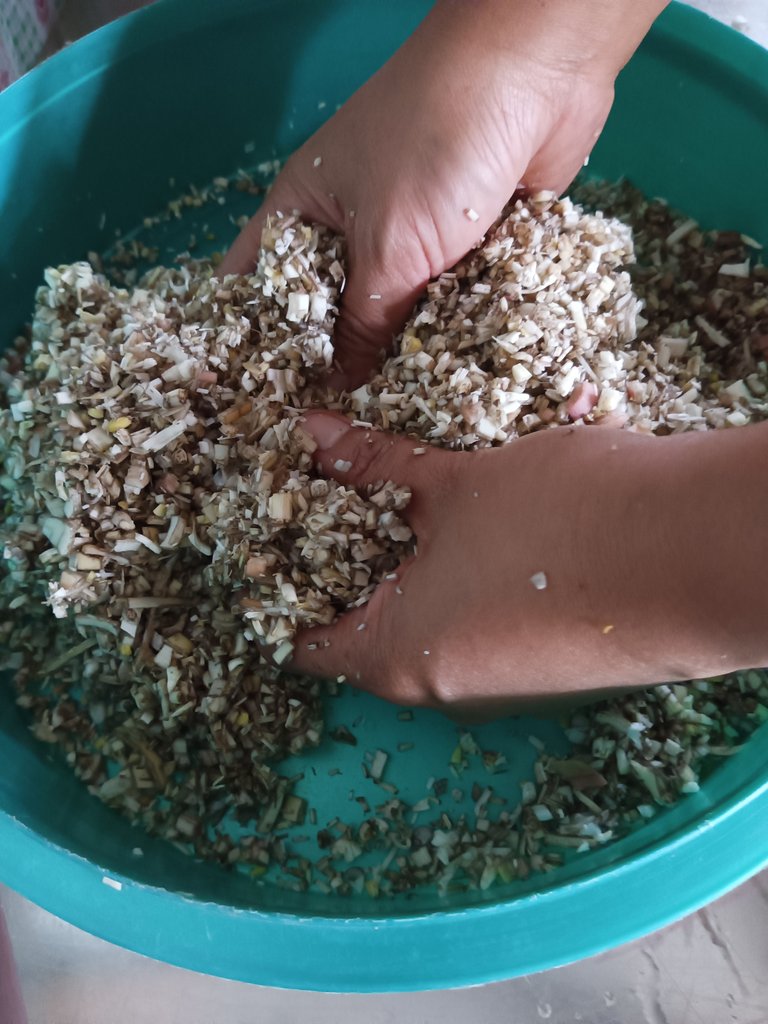 Mix and press the banana blossoms few times so it's sap will separate from it.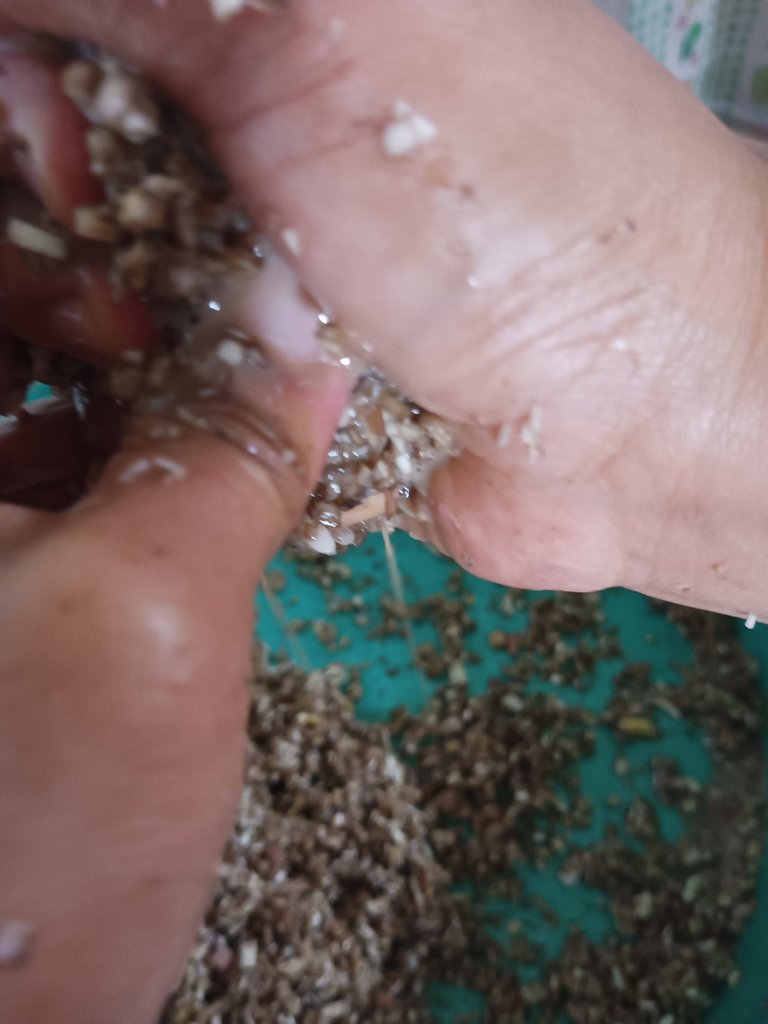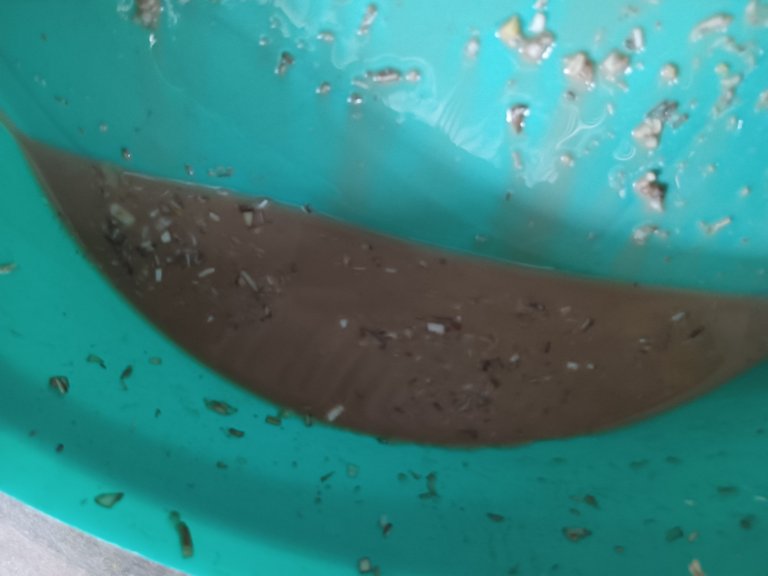 Squeeze out it's sap. I just manually squeeze it out using my hands. You can also use some cloth to remove it's sap or any other ways you know to make it easy. You can also wear plastic gloves while doing it because banana blossoms sap will leave some stain in your hands. Just throw its sap.
After cooking it, I noticed that my t-shirt have some small stains and I think it came from the banana blossoms the moment I chopped it.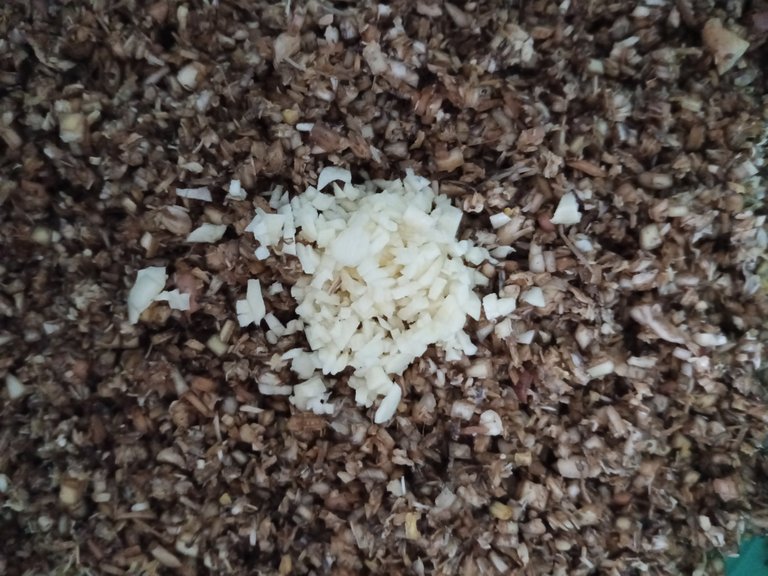 Add the finely chopped onion and garlic. If you noticed I don't have onion in the picture because in this cooking I don't have onion available in our kitchen because we didn't buy any onion since December because it is very pricey. It reached up to 750/kg ($15/kg). So if ever you will try to cook this recipe, just put finely chopped onions too together with the garlic.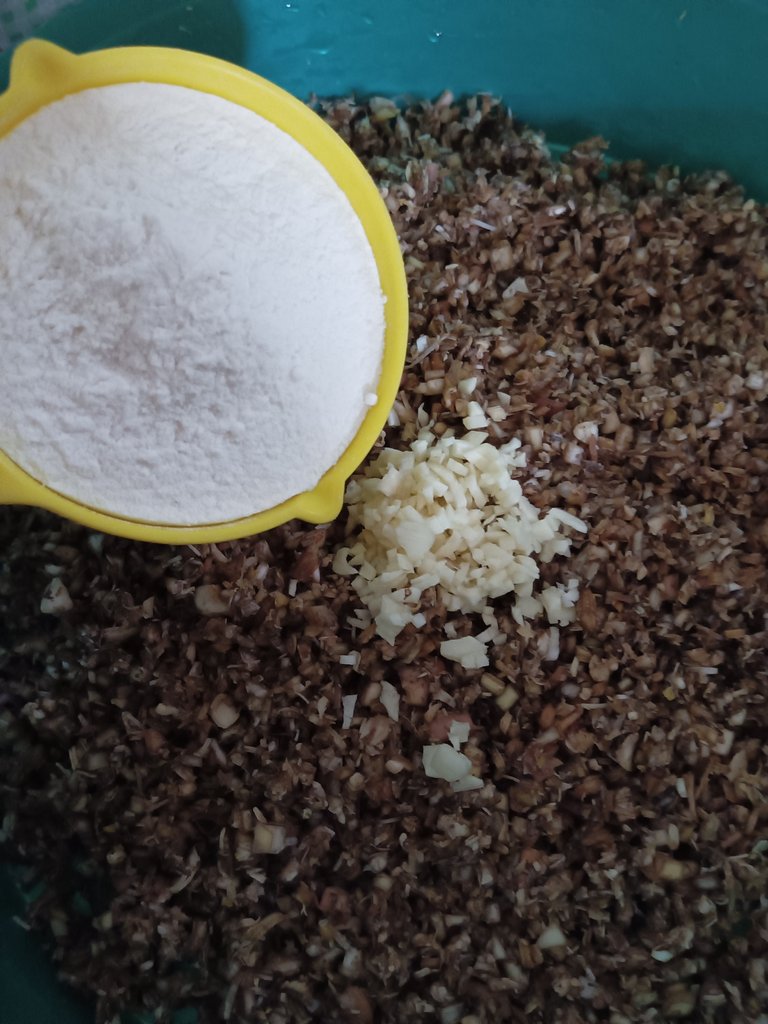 Add the 1 cup flour. (I used third class flour.)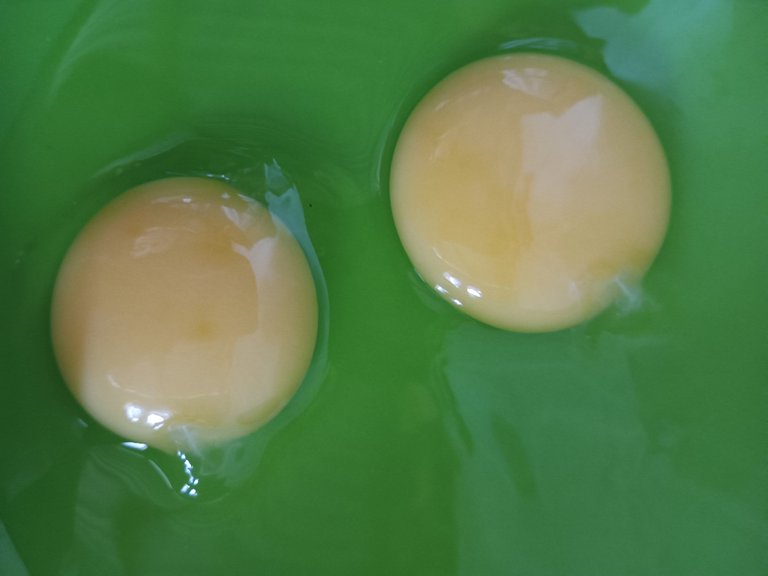 Add the beaten egg with salt.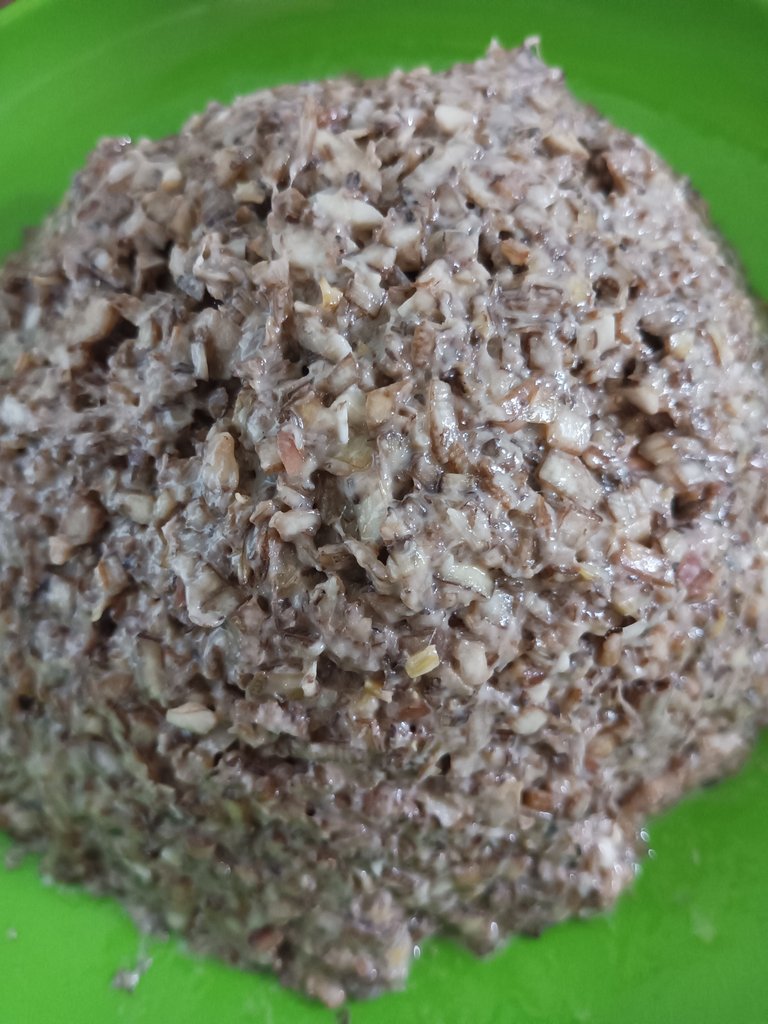 Mix them thoroughly and you can add salt and any other seasoning if you want.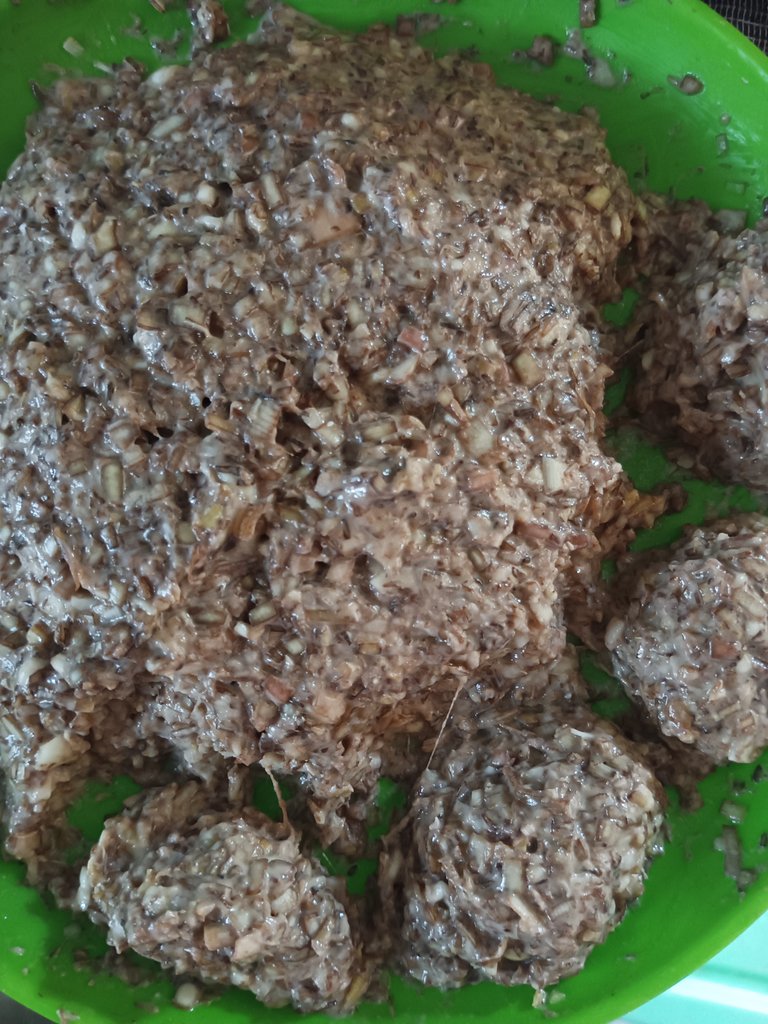 You can form them into balls to make it round but in my case I just use spoon to separate them and then flatten them in the pan. I usually cook a flattened one because I don't need a lot of oil compared to those balls or round shape.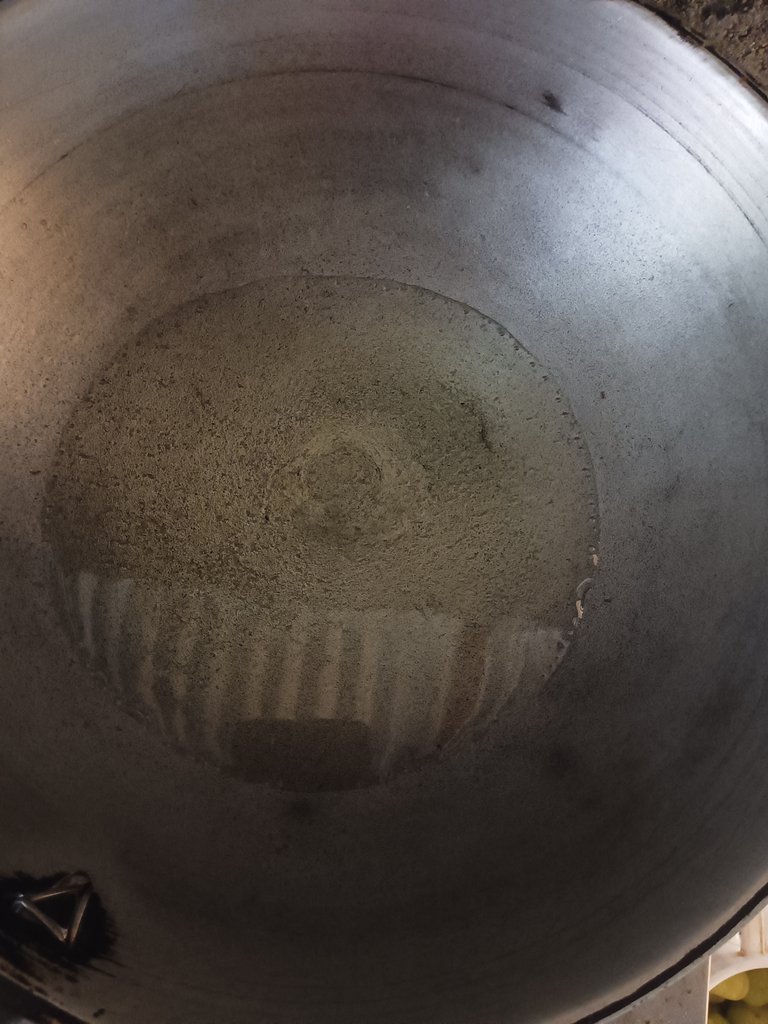 Heat the pan and put enough oil.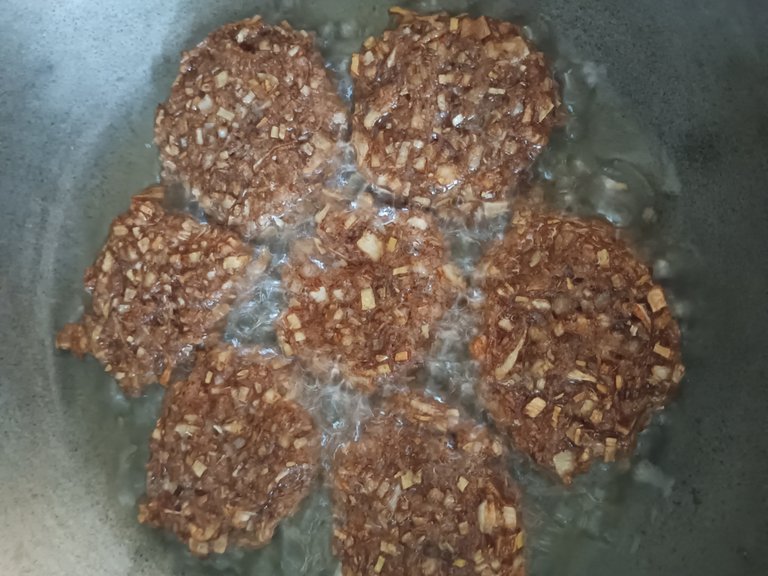 Put the banana blossoms mixture in the pan. When it turns into brown you can turn them upside down and your banana blossom patty is now ready.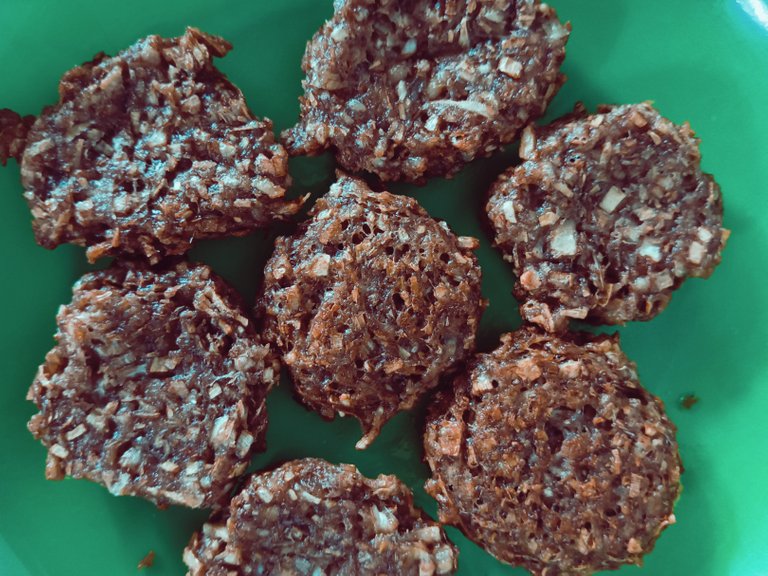 Here is the final output. You can provide any sauce that you want. You can use catsup too.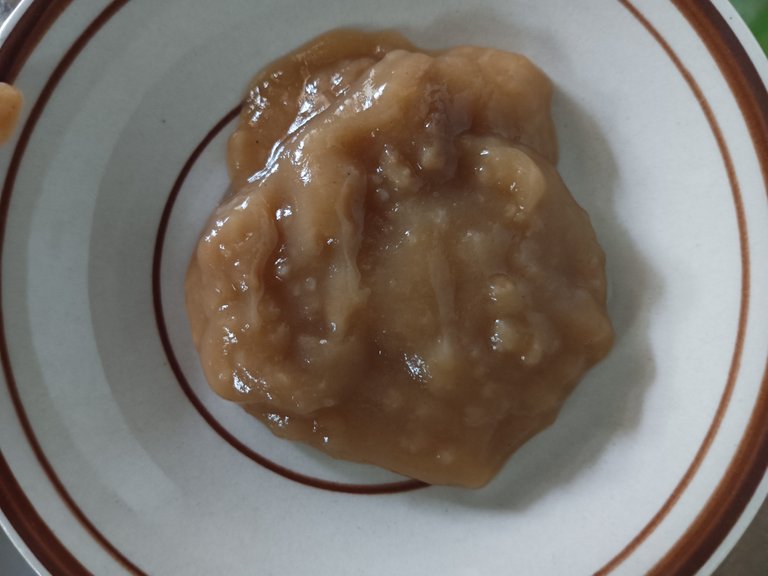 This time I used mushroom gravy sauce but I imperfectly cooked it, lol.
That's my version on how to make banana blossom patty. How about you? Have you tried cooking banana blossom patty?
My son really loves it. It is also good because its main ingredient is vegetable but it also consumes a lot of oil so cook and eat this atleast once a week.
Thank you for reading and I hope you learn something in our simple way of cooking.
All photos are mine.
---
---