Pineapple and carrots juice
Juices should be refreshing and at the same time beneficial in our health.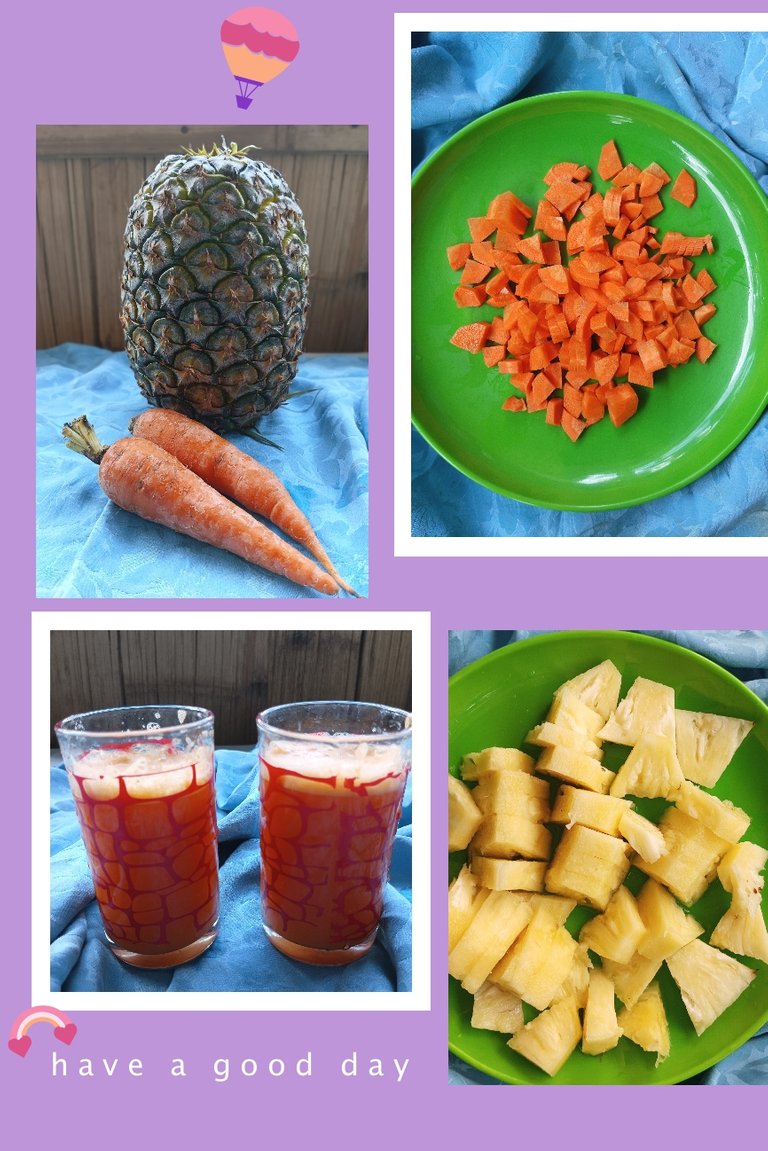 Juices is something that almost everyone loves. From kids, to young ones, to adult and even to our oldies, juices is something that we ask and we want in different times.
There were different types of juices, some are artificial and others are natural. I prefer to drink juice which is more natural and if possible 100% natural.
Is it possible to have a 100% natural juice? Yes, very possible. On this blog, I will share to you a juice that it's ingredients are all natural.
Last day, my husband visited our god parents for some reason. When he is about to go home, our god father handed him a pineapple. He gave one pineapple to my husband and we are thankful for it.
Our son is the happiest having that pineapple. He then requested that we will make a juice out of it. He loves pineapple juice because I used to make one for him every time we had pineapple.
Just this morning, I had time to make his request. So without further ado, let's make pineapple and carrot juice.
INGREDIENTS: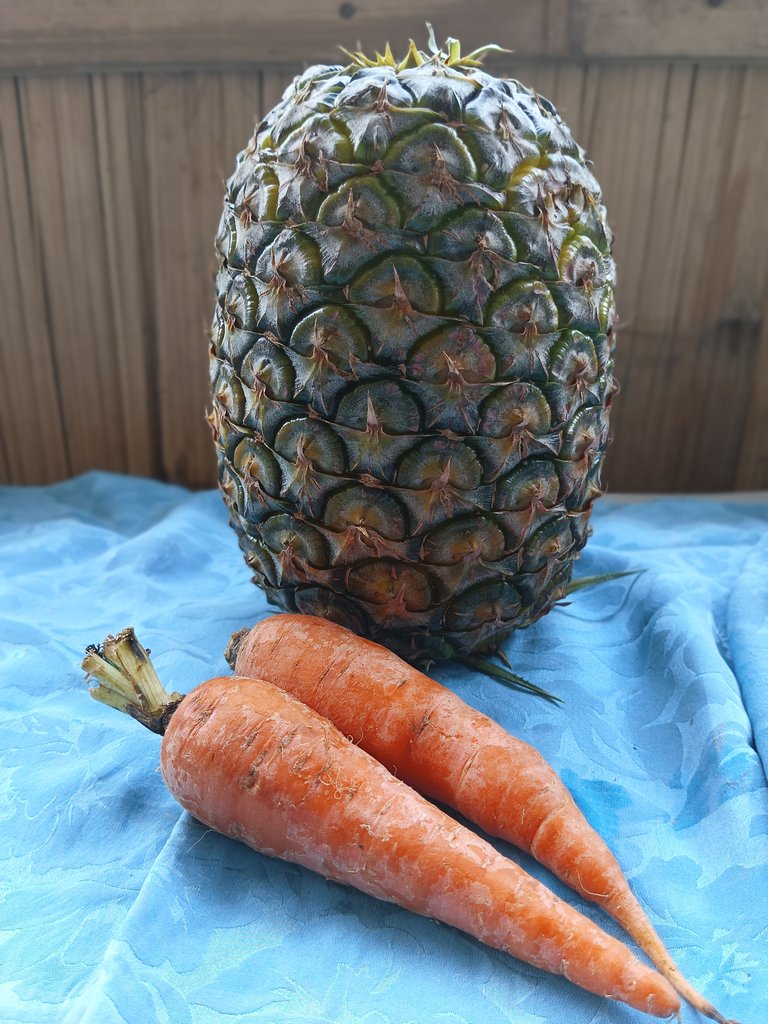 2 small size carrots
1 medium size pineapple
PROCEDURE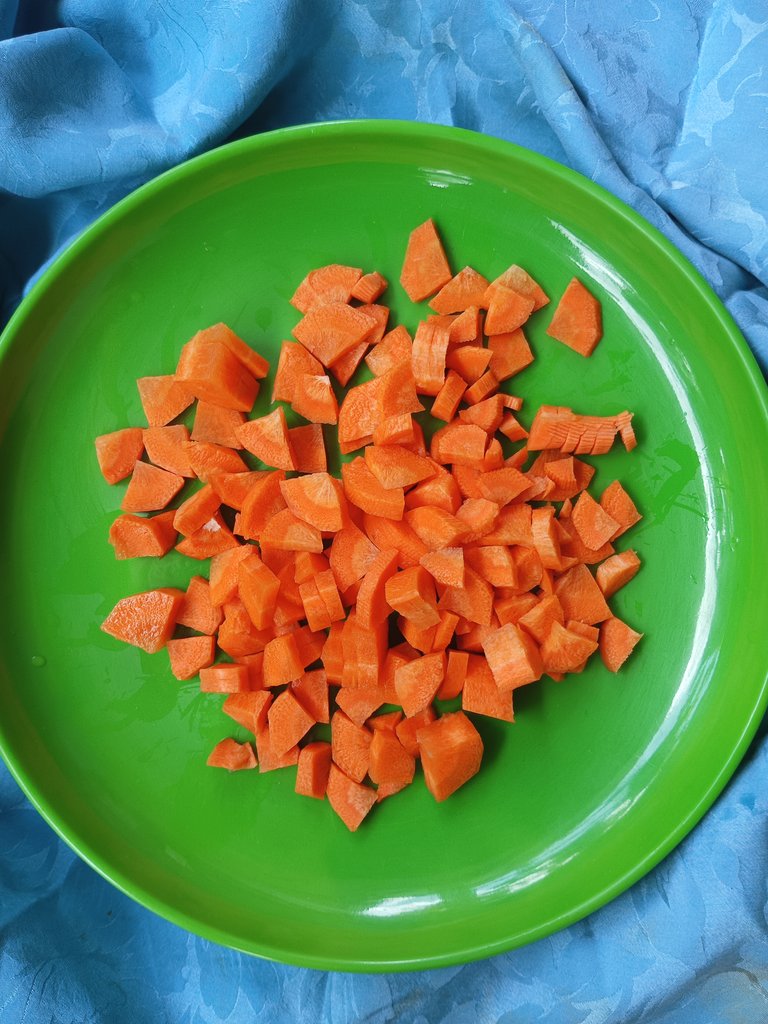 Step 1. Wash the carrots, peel it and then slice it into small pieces so we could blend it easily. Put it into the blender.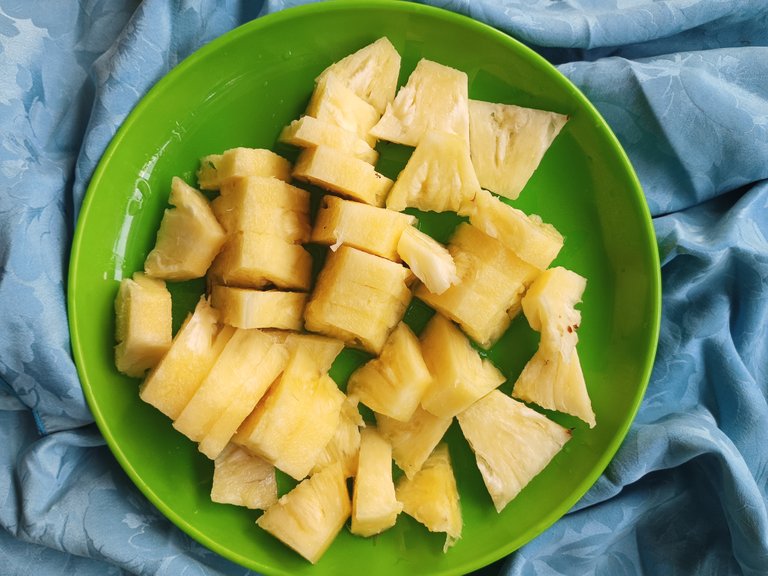 Step 2. Peel and slice pineapple so we could get it's juice easily.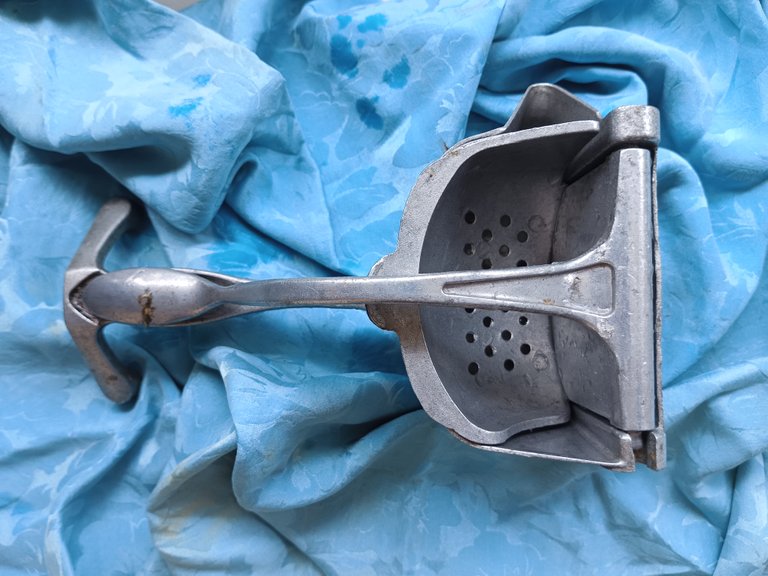 We use this juicer to extract the pineapple juice.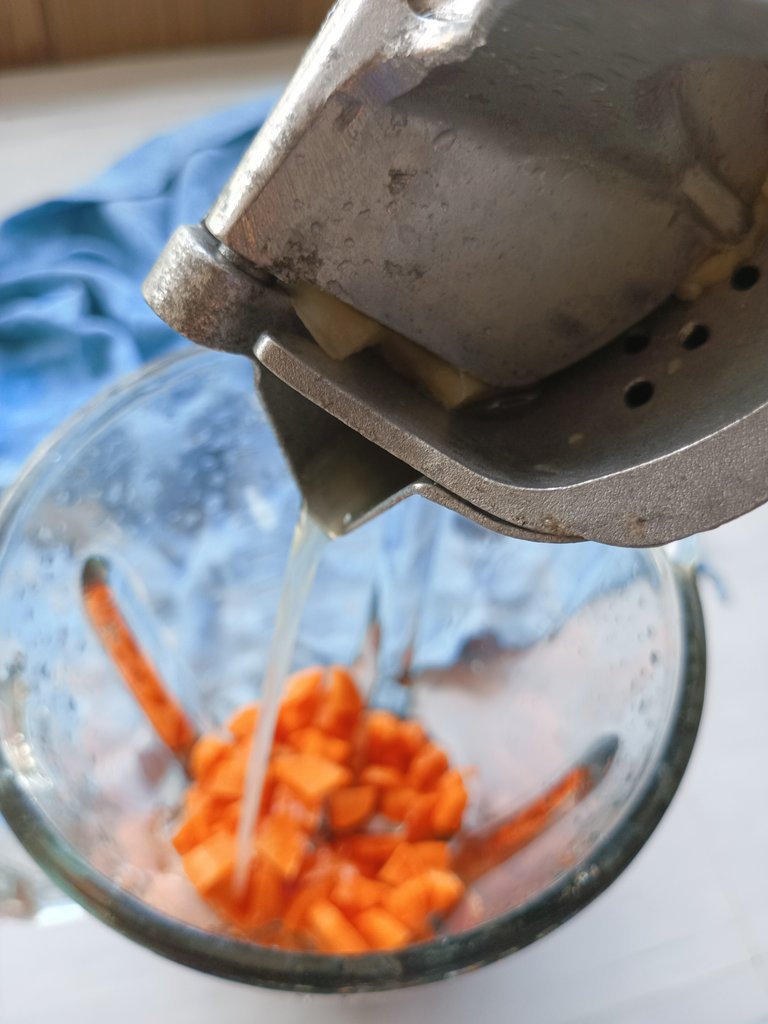 Put the extracted pineapple juice in the blender together with the sliced carrots. I didn't use water or any liquid to be used for blending except the pineapple juice.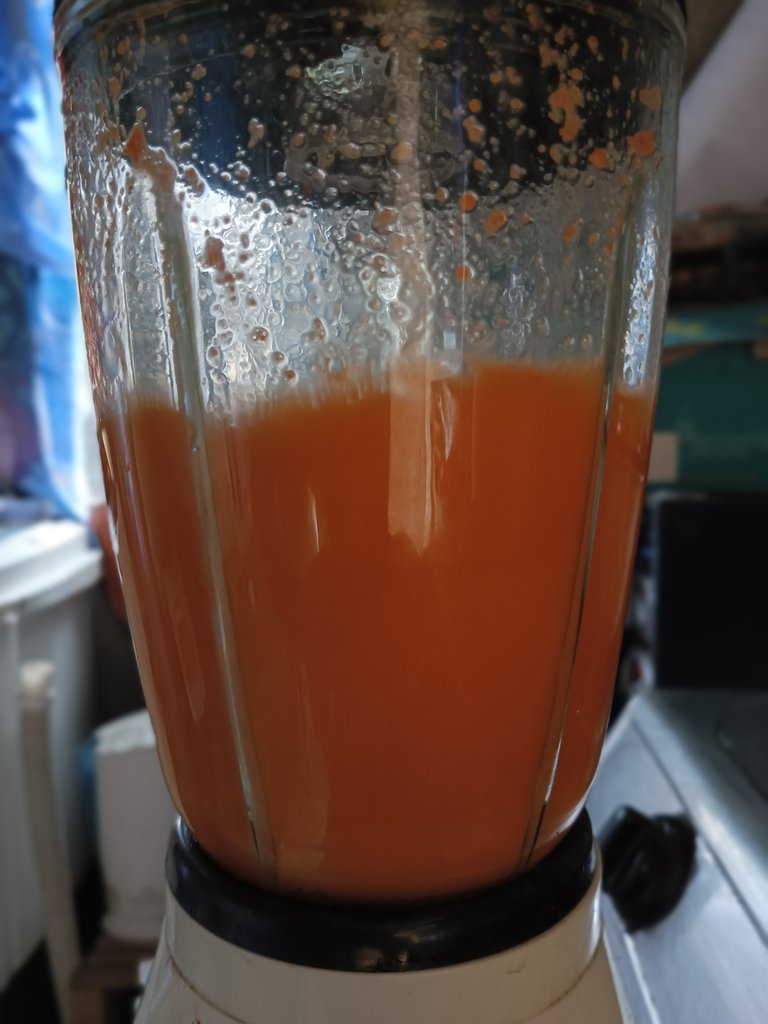 Step 3. Blend the carrots with pineapple juice well. When it is done, then it is ready to serve.
You can put some sweetener like honey to make it still 100% natural or you can also add some sugar depending on your preferred taste. In my case, I never added any sweetener because pineapple juice is already sweet and it serves as sweetener in our pineapple and carrot juice.
You can also add some ice if you want a cold drink.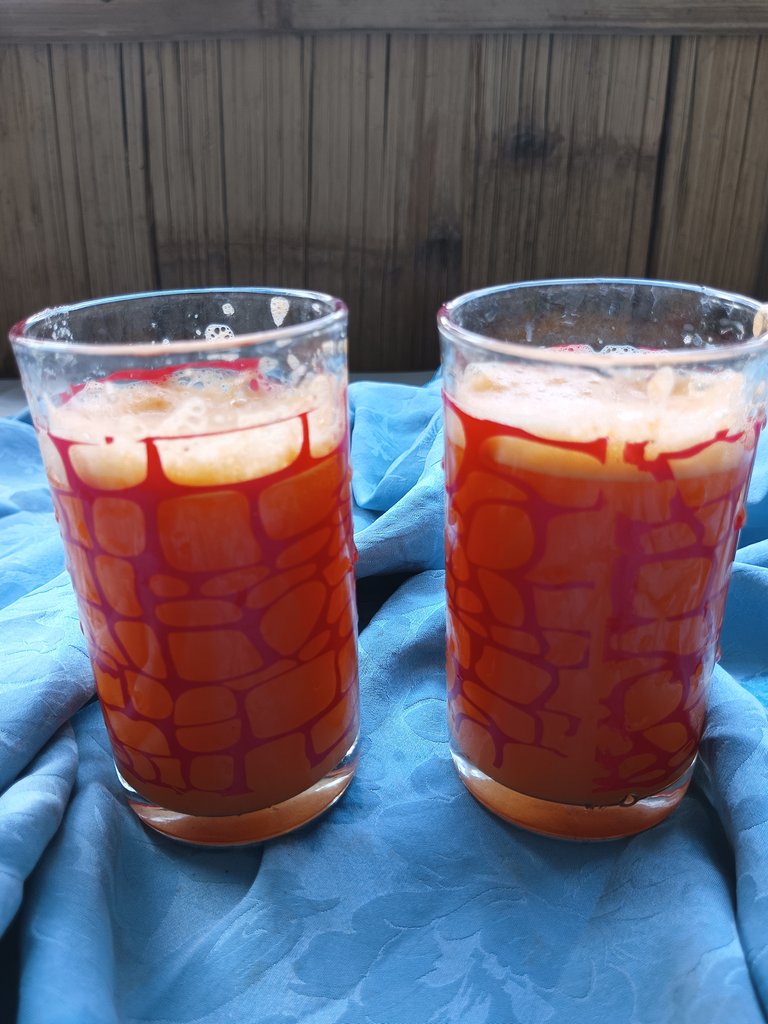 Here is our pineapple and carrot juice. It's so easy to prepare and it is simple yet healthy juices.
BENEFITS
Carrots is good for our eyes and skin while pineapple is rich in Vitamin C. This juice is a good help to boost our immune system.
Drinking natural healthy juices is beneficial to our body. So, make and drink natural juices if possible.
That's my blog for today and I hope you like my simple yet delicious and healthy juices.
Thank you so much for reading.
---
---