These pictures let me realized something
February 27, 2023
Everything we can see around has some messages for us.
I don't know what came in my mind that I decided to capture Mt. Matutum every morning for a straight six days.
It started when my son get my attention by saying, mom, look! The clouds is so beautiful. When I look outside, I am wowed with what I have seen. Indeed the clouds in the sky is so beautiful. So, without any delay, I told him that we will go in the empty pineapple field to enjoy the scenery.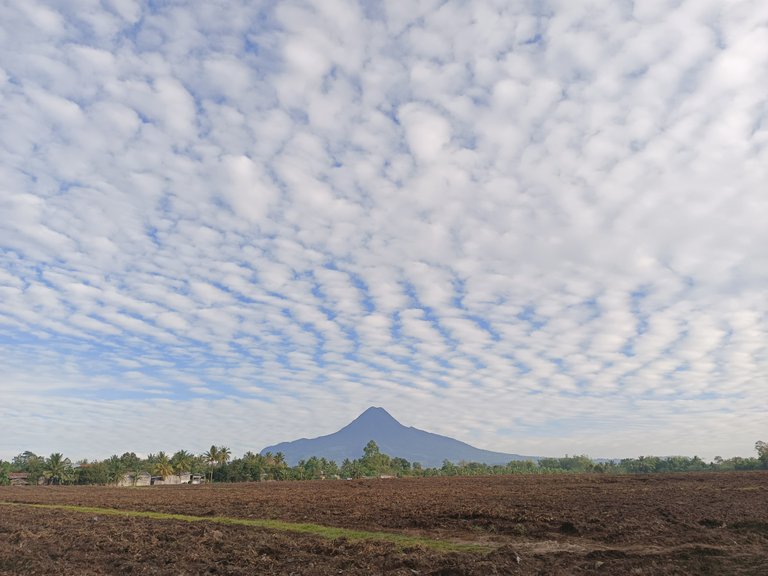 Here's what we have seen that Sunday at 6:54 in the morning. if I remember it right, this is my first time to see this kind of beautiful clouds in the sky. This clouds can be seen in most areas because I have seen different photos from different places like mine in that day being posted in social media. I am not sure if this is cumulus type of clouds. They were separated and seems followed a pattern. I found it so beautiful, isn't it? It is so relaxing seeing them like this.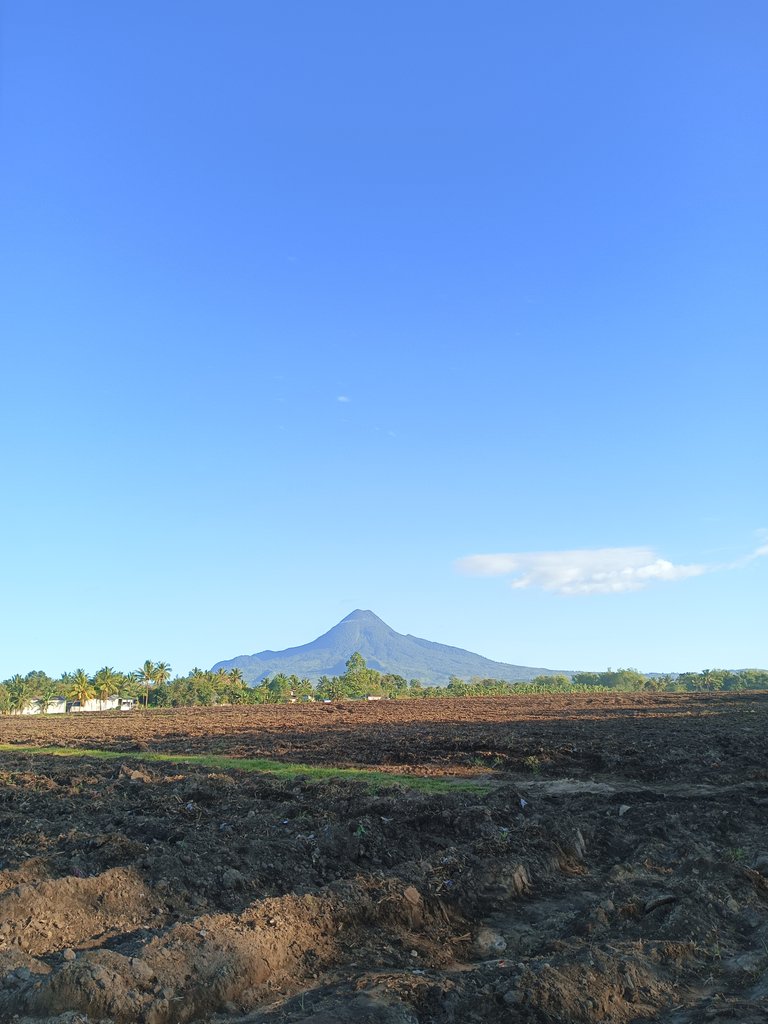 On Monday, 6:51 in the morning, I really gave time to go to the empty pineapple field with my son to capture another beautiful view of Mt. Matutum. The sky is clear except with a single clouds and a very little one above. It seems that the sky is so peaceful.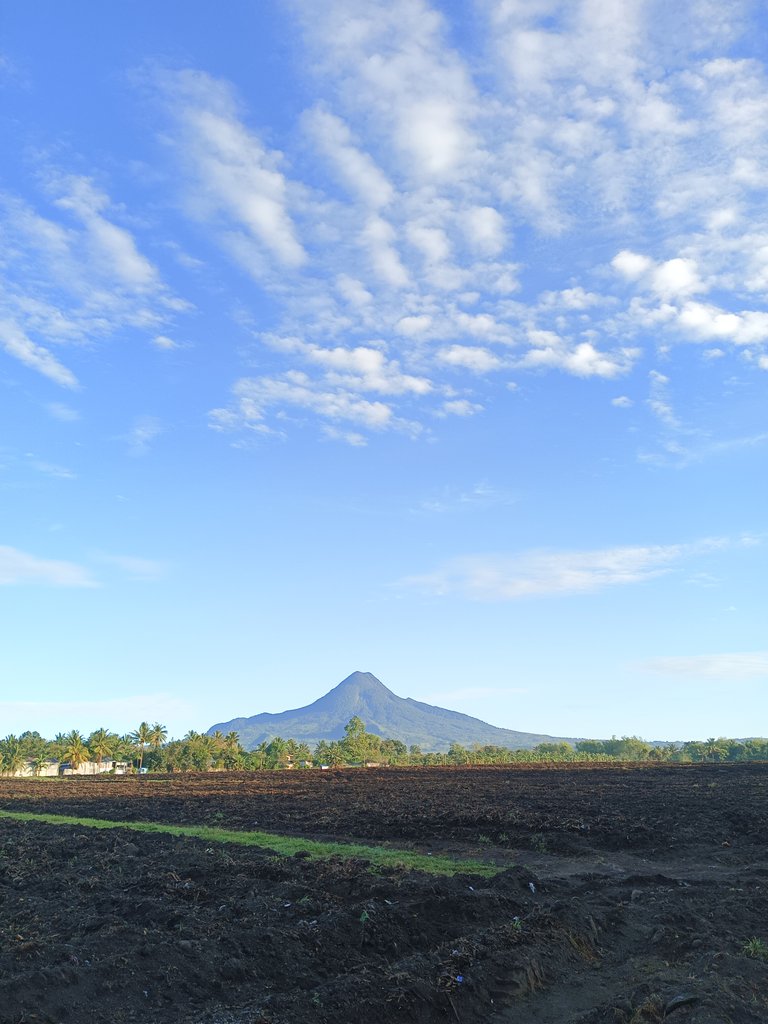 On Tuesday, 6:34 in the morning, I go back again and capture this. The clouds is similar to what I have seen on Sunday but this is lesser. It still gave us a beautiful view.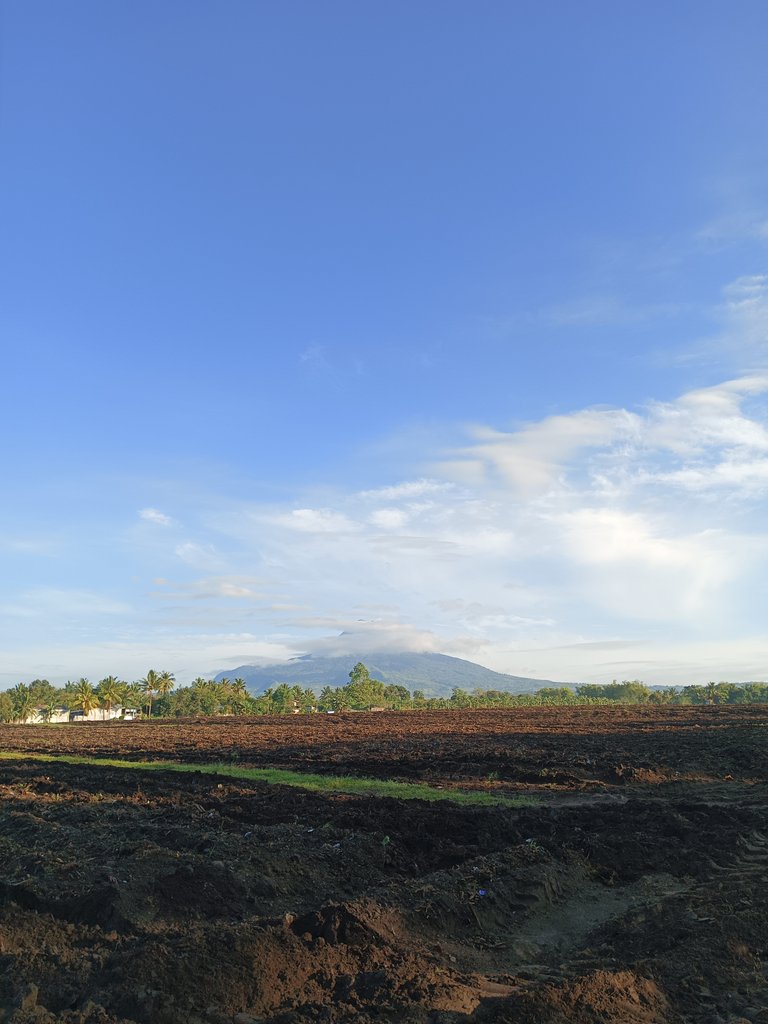 On Wednesday, I came late in the field at 6:55 in the morning. Mt. Matutum is covered with clouds that we can't see its peak. For sure it is too cold up there if there were hikers or mountaineers that time camping at the peak. I remember when I was so blessed to reached its peak back in 2010, we can feel the hotness of the son up there but when the clouds will cover it we can feel the coldness and then we can feel the warmth as the clouds slowly get away.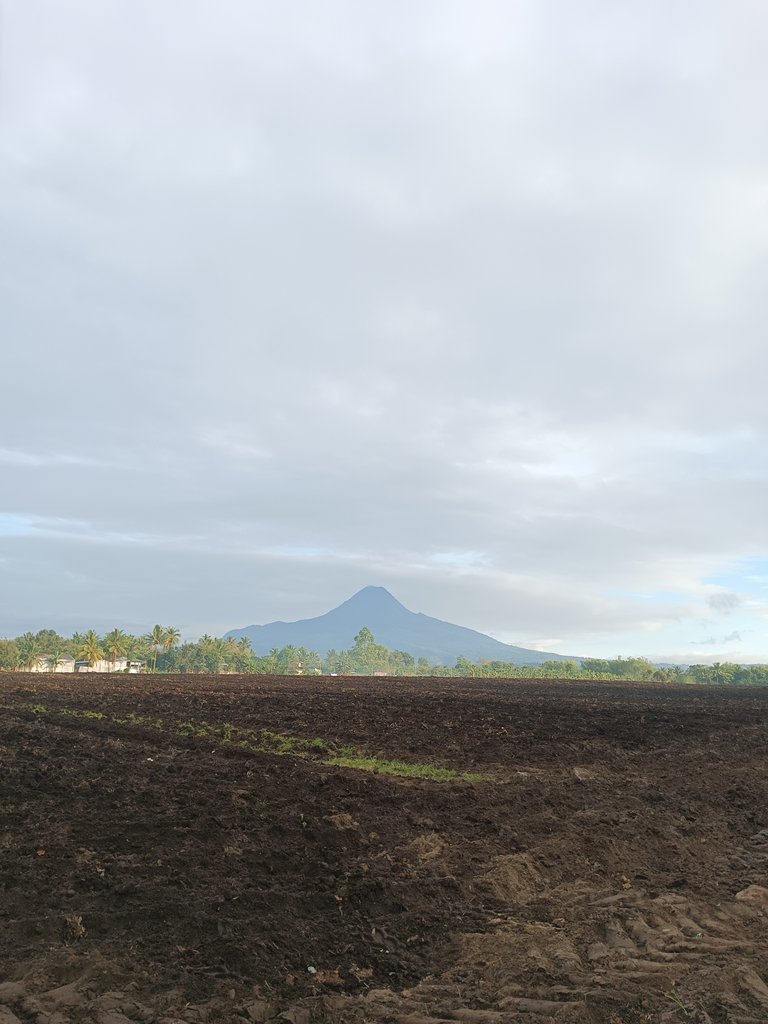 On Thursday, I got this picture at 6:37 in the morning. There's a lot of clouds above that makes that day a cloudy day. The sun we're not able to show up early as the clouds covered it.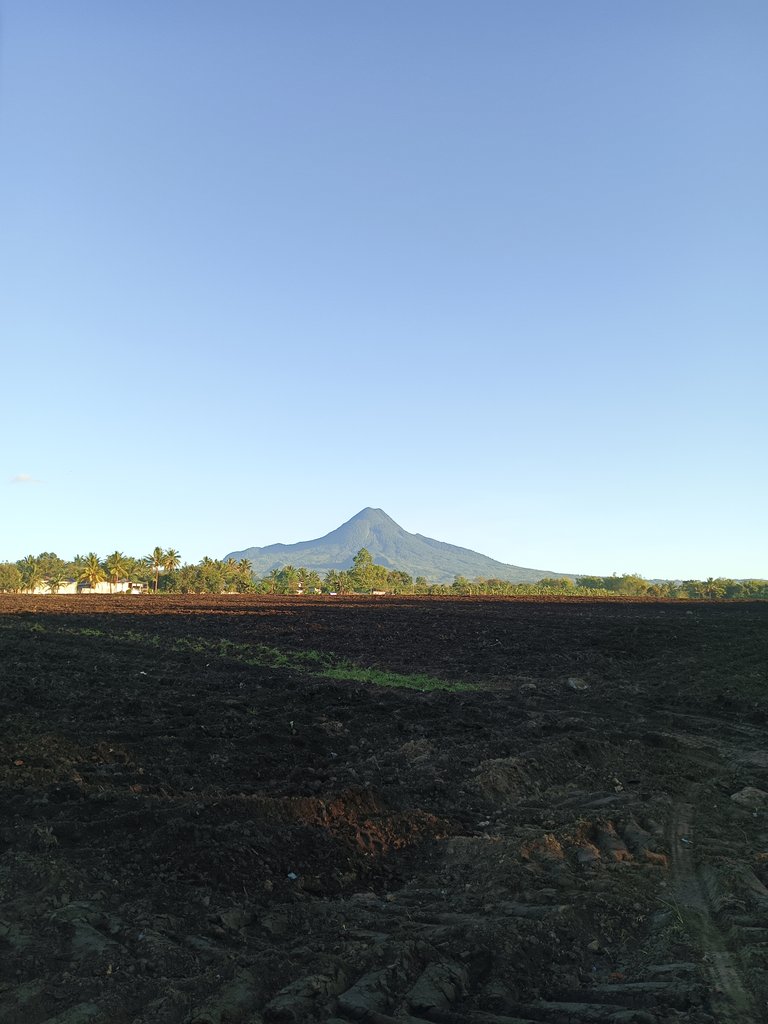 On Friday, 6:34 in the morning the sky and Mt. Matutum seems so calm. It seems that there is clouds but so thin that we can hardly noticed it. The sun we're able to come out that day giving us the best natural Vitamin D we could get from the sunlight.
These pictures silently staying in my gallery while me and my son just keep looking back at them until I saw @erikah post about random photos. It gives me an inspiration to post these photos though they were all the same and I am capturing the same thing.
REALIZATION
Upon seeing at them, I have some realization. Mt. Matutum and the sky are almost the same with our life. We are living in the same place, I am capturing the same thing but day by day it shows us different beauty. Some day it is so blooming and really relaxing while on other days it is gloomy and seems sad. Same with our life, as we are living everyday it's not always sad nor happy. There were days that we are laughing and in other days we were sad. There were days that our lives seems so gloomy because of problems but these pictures remind us that everyday is not the same. Who knows in the next morning your problem have solutions or it turned out to be blessings.
Life is short. Let's not allow sadness to control over our lives but let's find some reasons to be happy in every circumstances.
Thank you so much for reading.
---
---