Traveling without spending any peso
January 24, 2023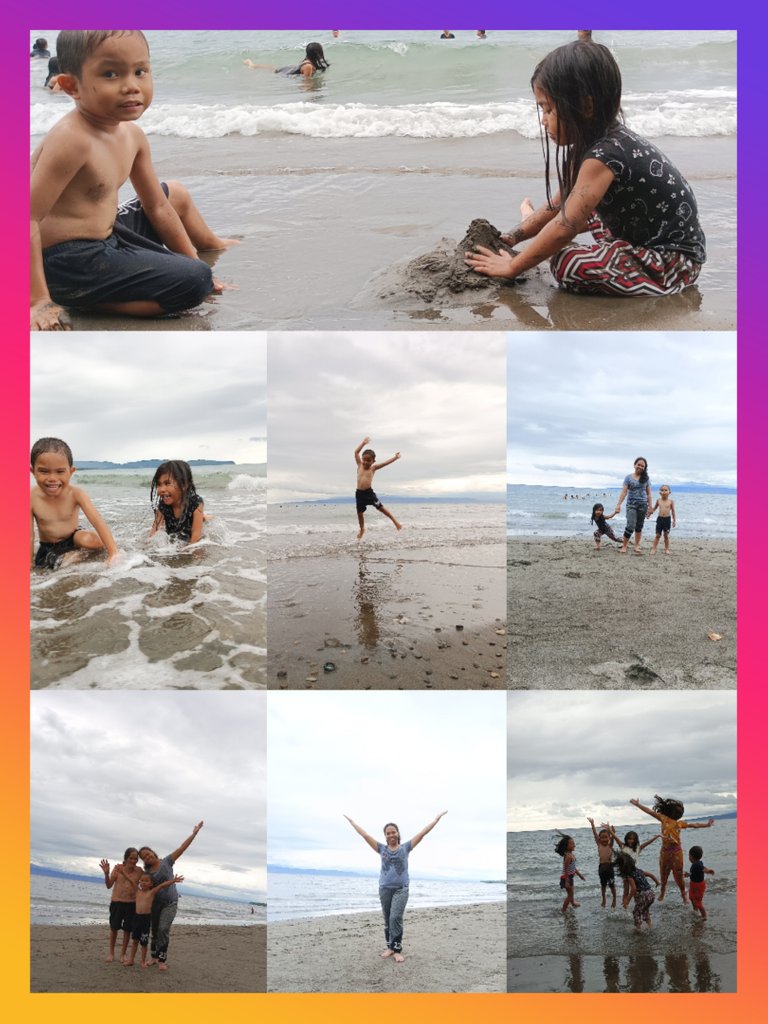 Traveling is one of the things I really love but having no budget for it will hinder me to do so. If some circumstances will allow me to travel, I will really grab the opportunity as long as there is no conflicts with it.
Sunday (January 22, 2023) is the engagement day of my cousin in law (my husband's cousin). A week before, my aunt in law called my husband if he could help them prepare the things needed for the said day especially cleaning and slicing the chicken meat. My husband said yes and we went to their location Saturday evening.
The task had been done easily because my brother in law also went with us to help and also to meet their aunt and uncle.
As we are talking, they invited us to be with them the next day (Sunday) for the engagement of their son. My husband said he can't go because he has work and he was not able to file a leave ahead of time. Then, they asked me if I can go with them. I told them that if there is still space in the vehicle for me and my son, then we will go.
Traveling without spending any peso, is it possible? Oh yes, it is!
Thinking about traveling without spending any peso, makes me excited. It's FREE, why not grab the opportunity. I said it's free because the vehicle was being paid by my cousin in law who will be having an engagement that day.
I prepared myself and my son for it hoping that the vehicle is not that full so we can go with them. They said, the departure will be at 8am but later on I know it's 10am.
When the vehicle arrived, my sister in law was already there. Oh, there is still space in the back seat of a pick up. Yes! We go with them.
We went to their cousins place so we will met there and we will travel all together.
We are three vehicle all in all and the last one came so late that made us depart in their place at 11am.
It was a two hours travel from General Santos City to Glan Sarangani Province.
When we reached there, we had our lunch first because for sure all of us are hungry. Imagine, it's already past 1 in the afternoon.
After eating, the pamanhikan or engagement is being done. Both parents was there and the couple planning to be one in married.
The plan goes well and it was decided that their wedding will take place next year, January 18, 2024. They still have one year preparation.
Sorry, I don't have even a single picture during the engagement. The place is so crowded and I just sit at the back. I and my sister in law also wash the dishes after eating.
We decided to went home but some said we still have a lot of food and there is still time, why not we will go to the beach for a while. This thought was passed through last Saturday night and this made me bring some extra clothes just in case we can swim for a while. It is better to be ready than just watching others enjoying the beach.
Glan is located near the ocean and they are known to have great beaches. So, we asked our cousin's girlfriend where we can swim that we don't need to spend a lot. They suggested to yaka-yaka beach. It is a Cebuano term means we were just sitting on the ground.
Yaka-yaka beach is less than 15 minutes travel from the residence of the bride. Entrance fee is only 50.00 ($1) per vehicle. The first vehicle is a mini van and they collected 50.00. When it is our turn, the owner asked 120.00 ($2.4). We said, we thought only 50, but the owner answered that the rate for our vehicle is 150 but she gave us a 30.00 discount. The driver gave 120 and the next vehicle which is bongo is now free. Might be the owner realized that we really know how much the entrance. We jokingly said that maybe the owner thought that we are rich having that vehicle and asked a bigger entrance fee. So all in all, we just paid 170.00 for three vehicles.
It was a wide beach and I think the owner don't have enough capital to develop the place. They don't have cottages yet and visitors will just really sit on the ground or you can put some hammock along the trees.
We put some trapal or tarpaulin in the ground and we put our belongings and food there.
The kids are the most excited when we say swimming. No wonder, kids are the first to go to the water. My son directly went to the water the moment we arrived in that place.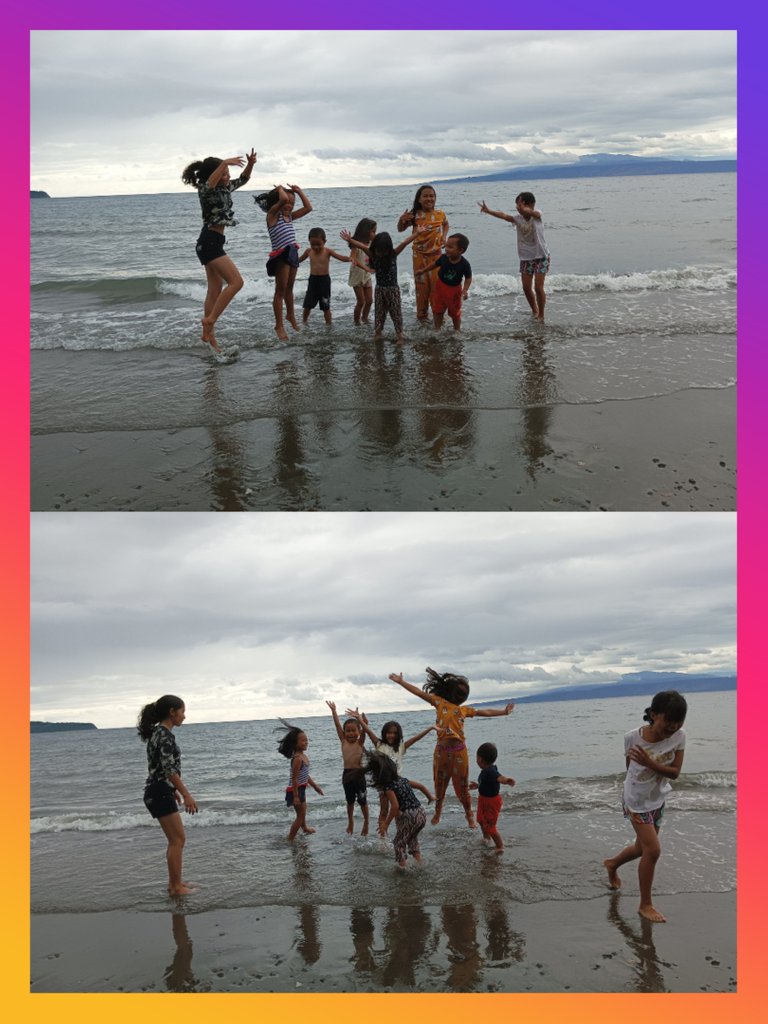 Look at them, they go together and I took some picture of them.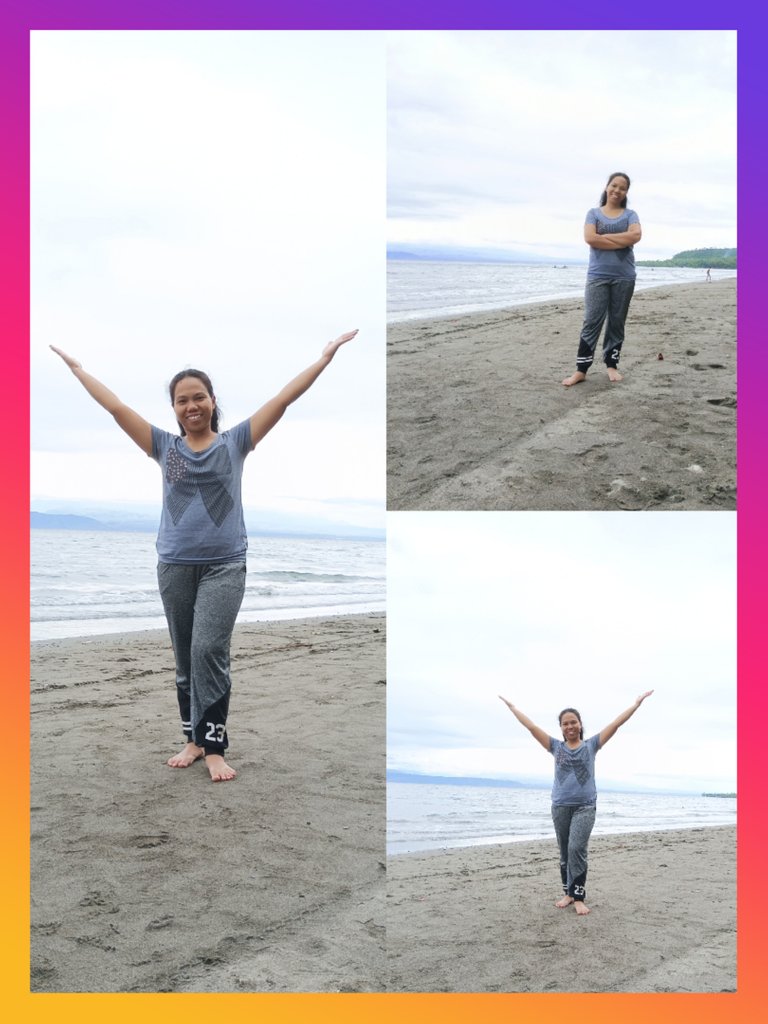 Off course, I can't leave that place without some picture. I asked my sister in law to take some pictures of me. Never mind my body, I really gained so much weight.
I also let my son jump in the water and here's what I've got. We enjoyed doing it. I have taken a lot of clicks but I can't capture that his feet is on the air, might be he just jump so low, lol.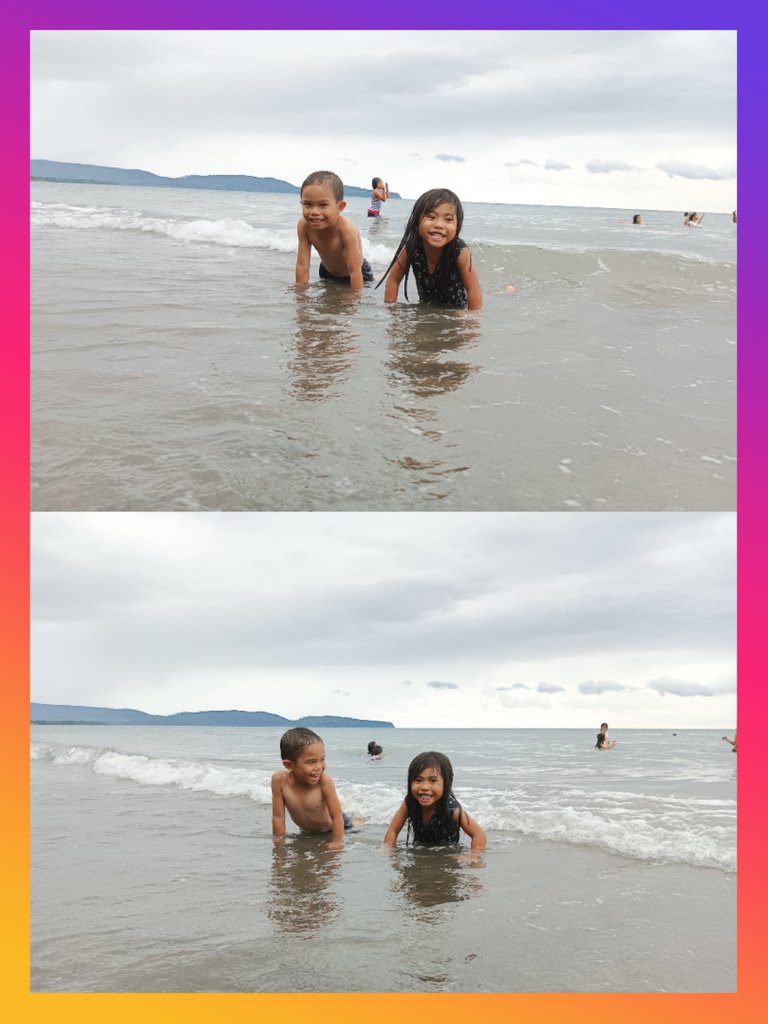 Here is my son and his cousin. They just stay along the side because they were afraid to go far and the waves is quite big that time. Look at their precious smile. It will melt your heart hoping to draw those smiles in their lips every day.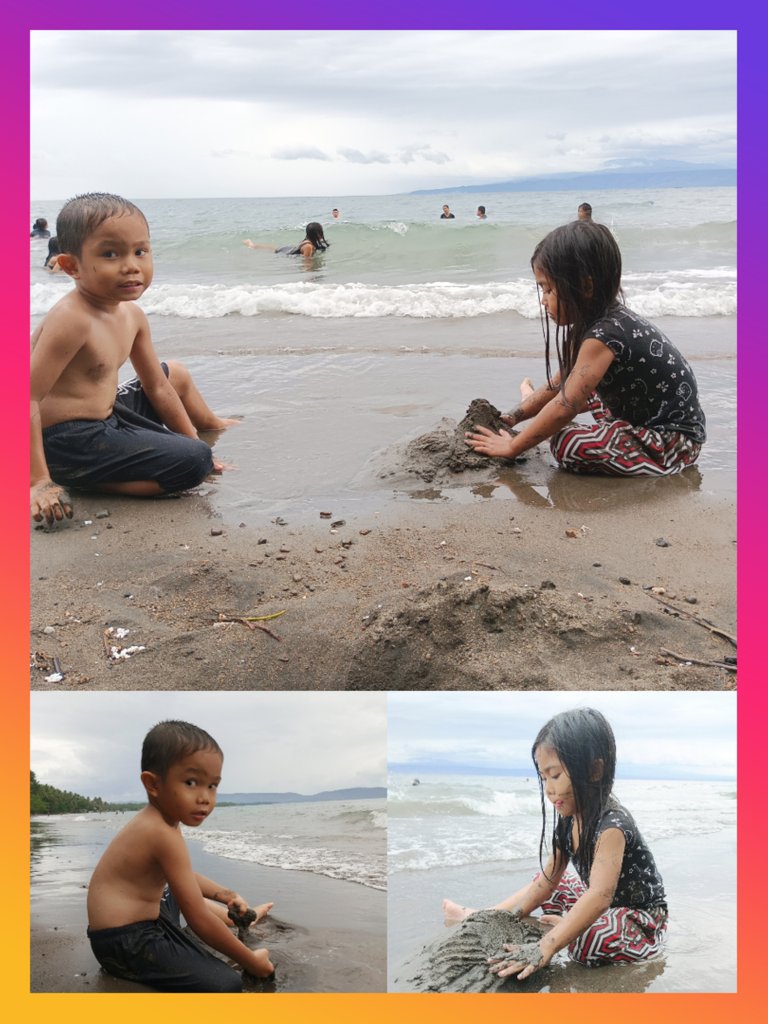 Here are they playing in the sand. I am smiling while looking at them because they are trying to make mountain out of those sand but the water will carried it away. They are enjoying playing with those sands.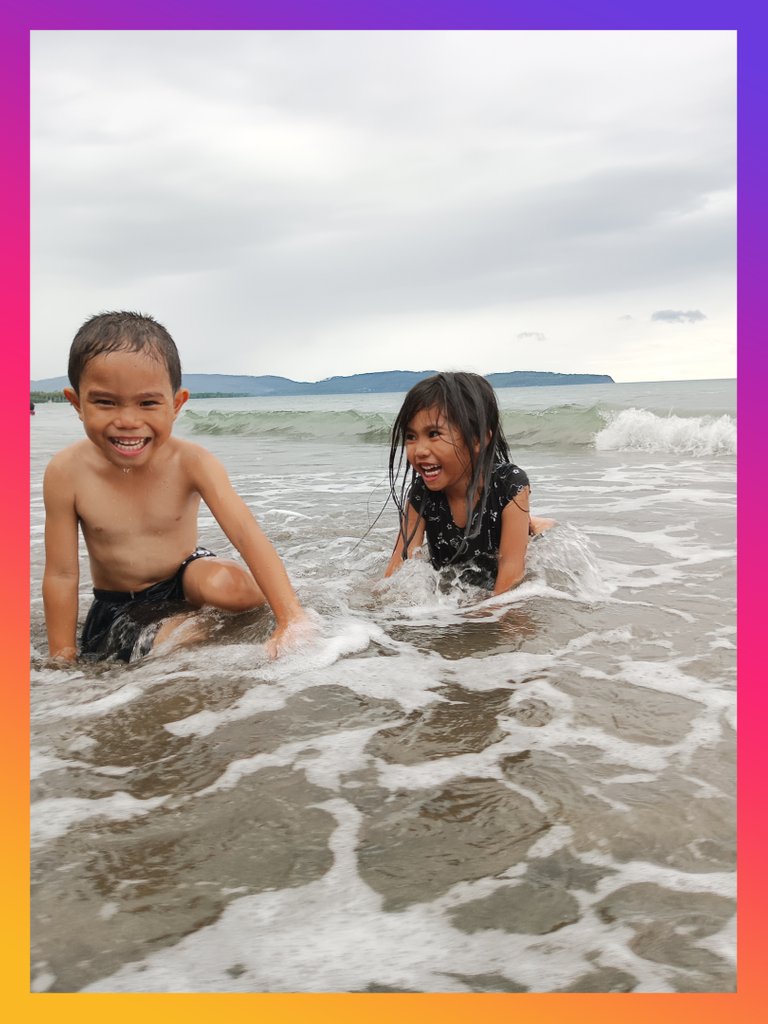 This is a stolen shot and look how happy they are. Their smiles is so precious and this is the reason why we will always bring them wherever we go even sometimes it means that we can't freely do what we want to do.
When I decided to go to the water, we have some picture first.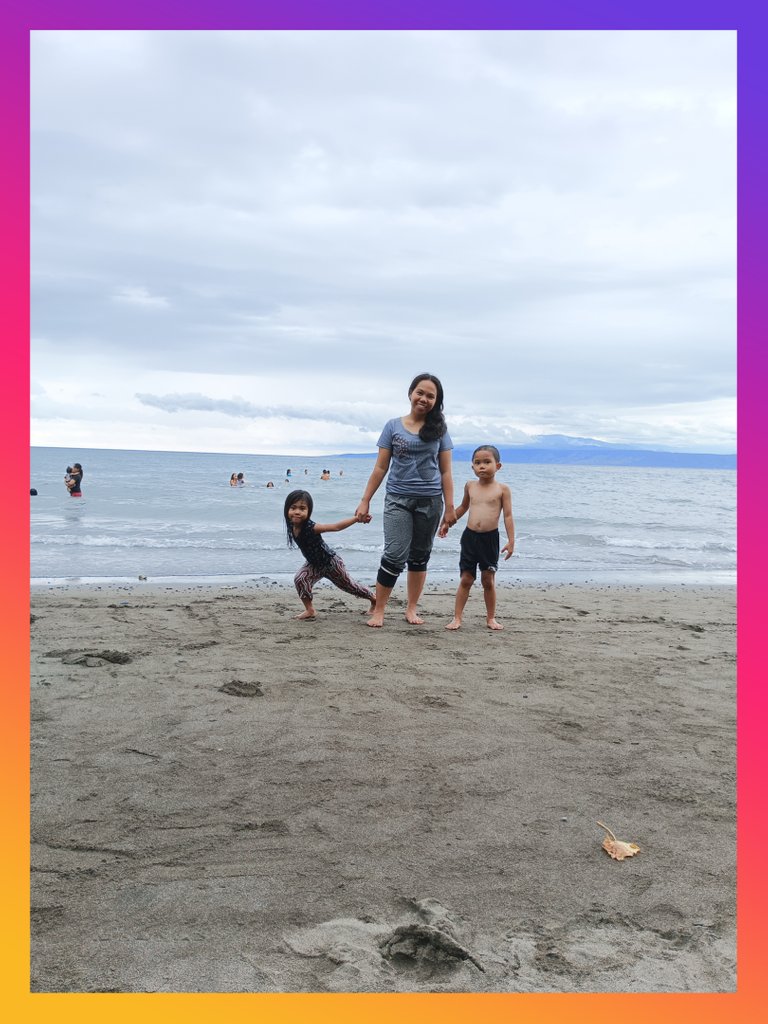 Here I am with my son and his cousin.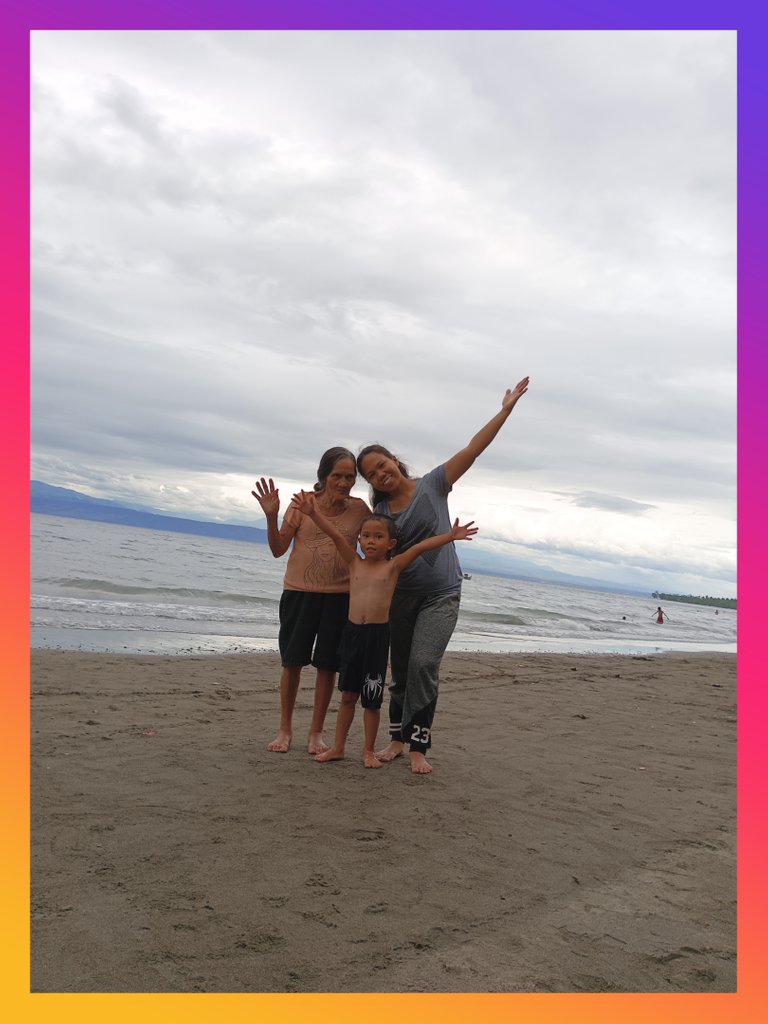 Here I am with my son and a grandmother of my husband's cousin.
We were there on the beach for just an hour and forty five minutes. It was just short but enough to satisfy our longing for the beach. Kids still want to go swimming but we parents really called them and instructed them that they really need to change clothes because we will still travel two more hours in going home.
It was a tiring day yet full of memories to cherish. A day with family, an hours of travel, an hour at the beach and a happiness that cannot be bought.
It was a travel that I wasn't able to spend any peso. Free transportation, free food, free entrance and upon separating our ways and going out from the vehicle, the words THANK YOU is just more than enough.
Thank you for reading. I hope to see you in my next blog.
---
---