WE 116 || A homeless man
August 28, 2022
Photo from Unsplash by Ar
It's dawn and we are going home from serenading when we saw an old man walking alone along the road carrying something and he looks weary. The surroundings is still so calm and we are wondering where he is going.
We stopped and asked him where he is going. He told us that he don't know where he is heading. He is looking for his children but he already forgot the place. He also don't know how to use phone and he also forgot the name of the place where his children is residing.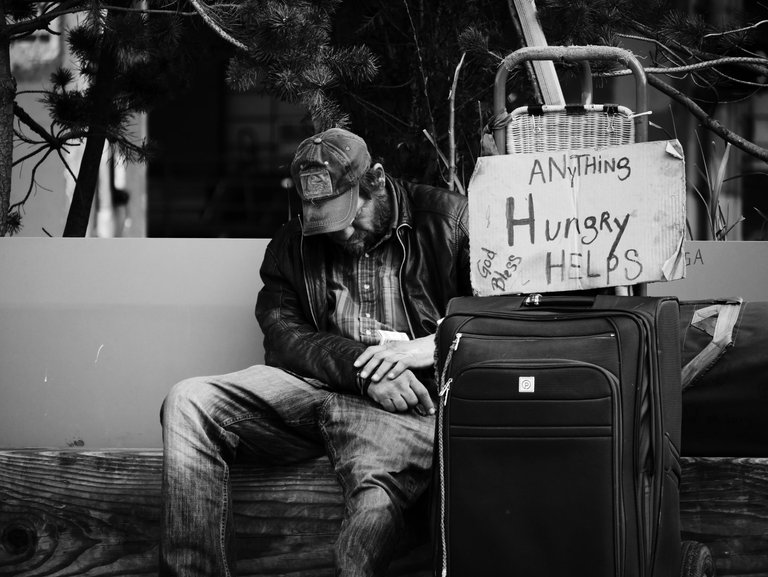 Photos from Unsplash by Steve Knutson
He don't have money in his pocket and he choose to walk at dawn or in the afternoon and he will find time and place to rest when he felt so hungry and tired. He felt ashamed but he have no choice but to ask some food for his hungry stomach.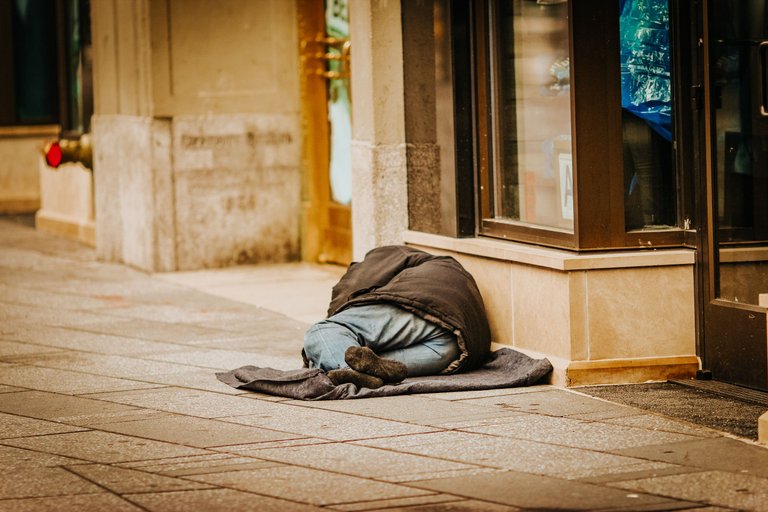 Photo from Unsplash by Jon Tyson
In the evening, he will just sleep everywhere along the roads and buildings and he continues to walk again in the morning hoping to find his children or to remember the place.
I and my husband are looking to each other like we want to help this old man. I then told the man to go with us and we will try our best to help him.
He is so thankful and he go with us. We dropped by in the bakeshop and bought some bread so we could have some coffee as we reach home. We cooked for our breakfast while we let him take a bath. We provided him bath soap and shampoo because it seems he haven't took a bath for week. My husband gave him some pair of clothes and pants to wear. We then eat together while he is sharing his life story.
He told us that he leaves his wife for some reason and he wanted to go to his children but unfortunately his money is not enough to reach his destination. No choice but he need to walk, ask for food and sleep along the roads and the routine goes on for more than a week. He reached the city itself but forgot the exact place where his children resides might be because it was a long years since he last visited that place plus there were lots of improvements or changes in the city.
Since it was a holiday, my husband don't have work. He has a hair clipper and offered a hair cut for the old man.
I took some pictures of him and posted it in the social media asking help to find the old man's family. It took hours before someone commented "This old man is familiar to me." Her next comment is mentioning someone asking, Is this your father?. An hour later, someone messages me and asking me if the one I posted is still here. I told her yes and she said it was her father.
I felt so happy upon reading it and then she called after a while. The old man recognizes her daughter and tears fall in his cheeks unexpectedly.
While looking at them, I can't stop my tears from falling as I felt happy for the old man. He is not homeless anymore because his daughter will be coming to get him.
Before the sun set, his daughter came and so thankful to find her father again.
---
This is my participation for @galenkp's WE116 Weekend Engagement Concept:The Weekend Stranger
---
Oh! how I wish someone would do this to my father-in-law. My husband and his siblings are so worried right now. They knew that there father leave their home and told someone that he is going to his children. But it was already one week and four days today and still they don't know where their father was.
We are hoping that he is in good hands right now, that he is well and still alive and tomorrow he will be here.
We already posted in social media, someone commented that she saw some post alike but we found out that it was a different person.
We are still hoping to find him soon.
Thank you so much for reading.
---
---