Weekend beach outing
Weekend beach outing
January 31, 2023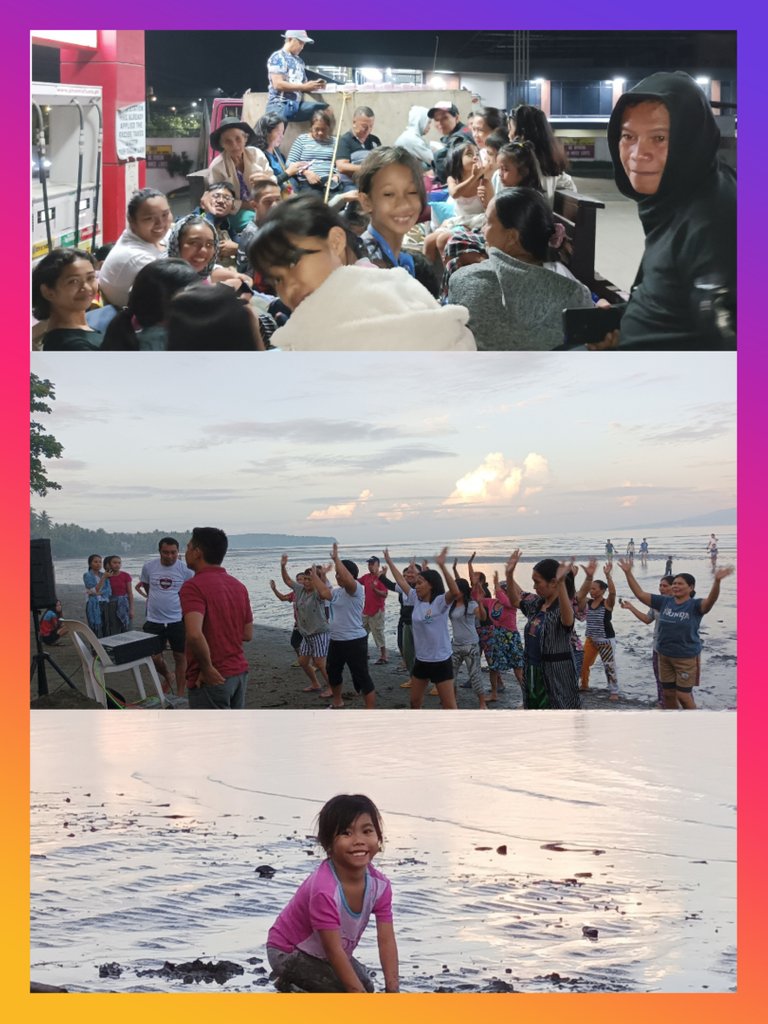 Last Saturday evening to Sunday (January 28-29, 2023) we had our District Wide beach outing.
The departure taken place after sunset. In our group, we were able to depart from our place at about 7 in the evening.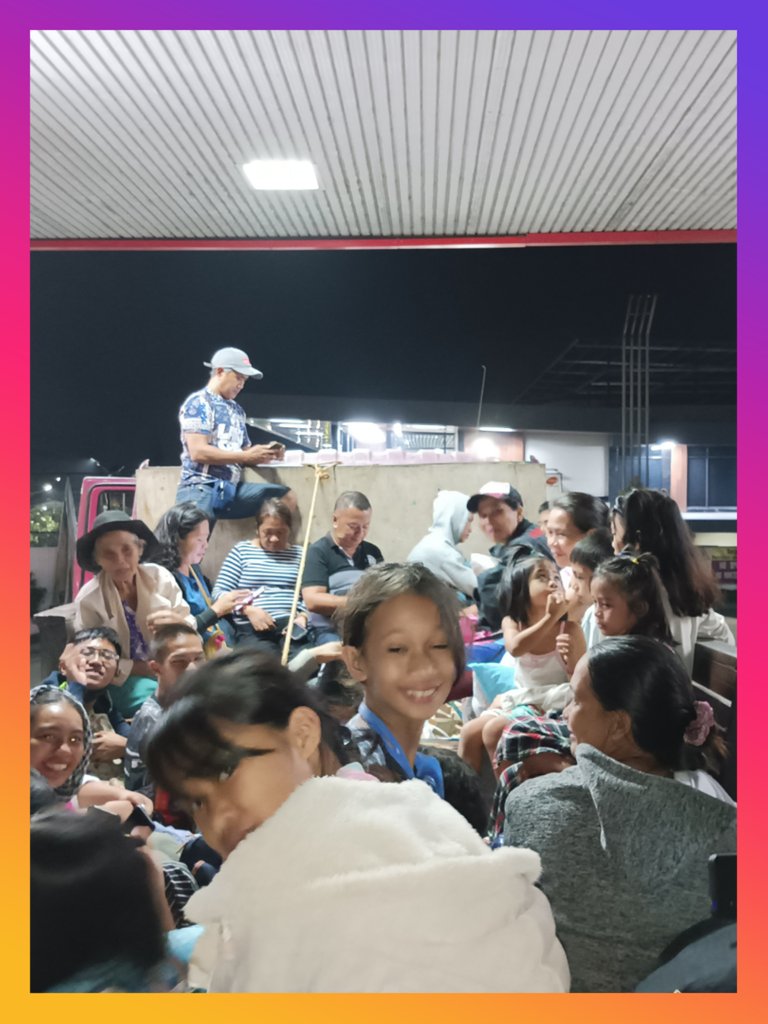 Some rode in their private vehicles, while our group rode a forward. Forward don't have built in chairs so some provided some chairs and other just sit on the flooring. It don't have ceiling too so it is enjoyable for us but we sincerely asked God to give us a favorable weather.
After more than two hours of travel we arrived safely in our destination in a private beach resort at Tango Glan Sarangani Province, owned by one of the SDA member. The owner is an SDA attorney. He allowed us to use and stay in the resort for one night and one day for FREE. FREE venue and FREE entrance. All we need is to provide our food and transportation.
In our church we only paid 40.00 ($0.8) each for the transportation. We had a lesser fare because our church gave some budget for the transpo and we just added the balance.
In our food, our group didn't need a lot too because we just agreed to bring our own food for dinner (Saturday night). Our breakfast is just egg and dried fish together with rice. Our lunch is just jackfruit with coconut milk. We just bring jackfruit, coconut and other ingredients and men cooked it there.
We really planned this way so many members can afford and will decide to go with us in the said activity.
This district wide activity aims to have a good bonding between church members, to have a time to relax for a while, leave the problems behind and enjoy for a moment.
EVENING DEVOTIONAL
When we reached the venue, we directly put up our tents and have our dinner. After the dinner we had our evening devotional followed by orientation.
SLEEPING TIME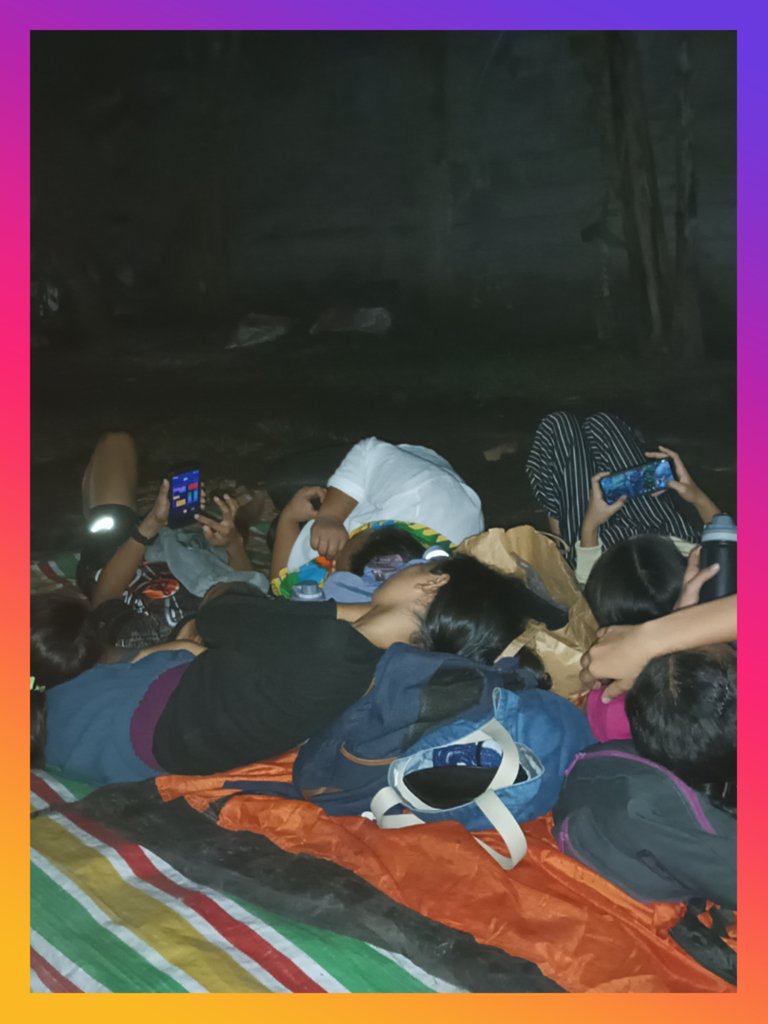 We settled ourselves inside our tents but these young people prefer to lay down in the tarpaulin and they enjoy the moment together.
Some already had a good sleep but me? Oh! How sad, I can't sleep. This is my problem when sleeping in other places for the first time. My eyes were close but my ears is so wide awake listening to every noise.
There were times that I am about to sleep but suddenly I heard a loud snoar from the tent next to us, it is the husband of my sister in law. I can't really sleep so what I did is, I record him snoring, lol and let his wife listen it in the morning.
When most of the people are sleeping, unexpectedly the rain drops. At first it is not that heavy that nobody go out their tents but after a while the rain drops becomes heavier that made our tents flooded. I can't go out as my son is deeply sleeping. So, I just carry him while I am sitting in the folded blanket.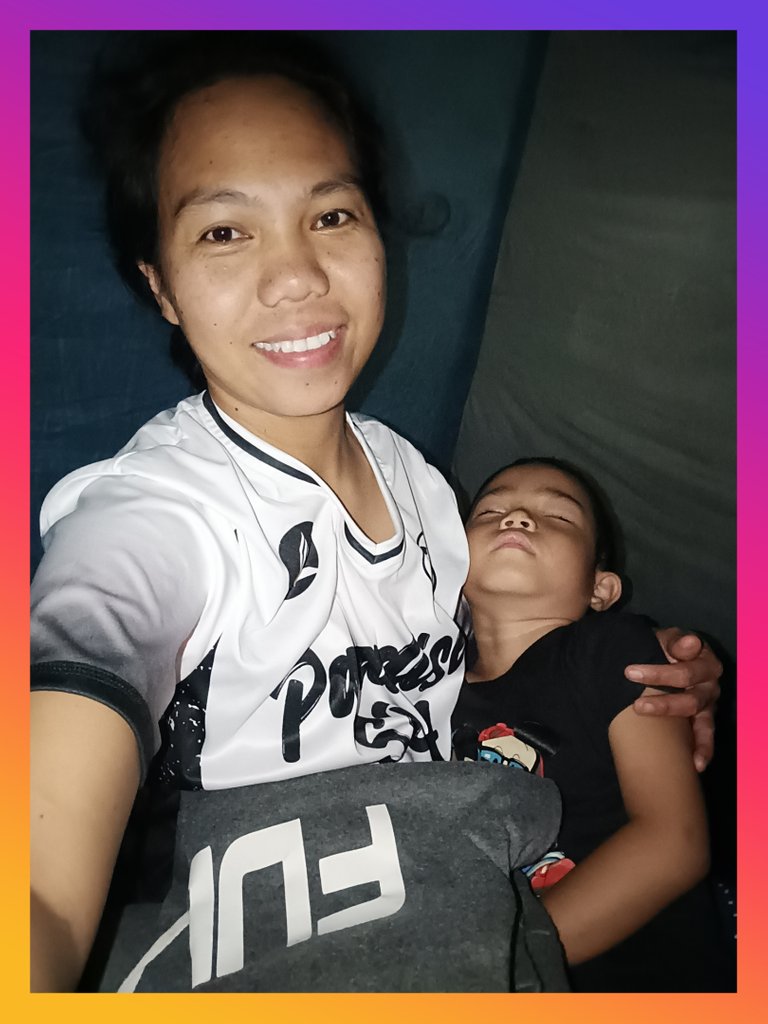 Look! Being bored inside the tent while waiting for the rain to stop, I decided to take a picture, lol, with my son still sleeping.
It was still past 3am when most of us are awake and everyone is telling different stories how the flood wakes them up inside the tent. It was a fun experience for us. Then my husband decided to cook food for our breakfast.
MORNING DEVOTIONAL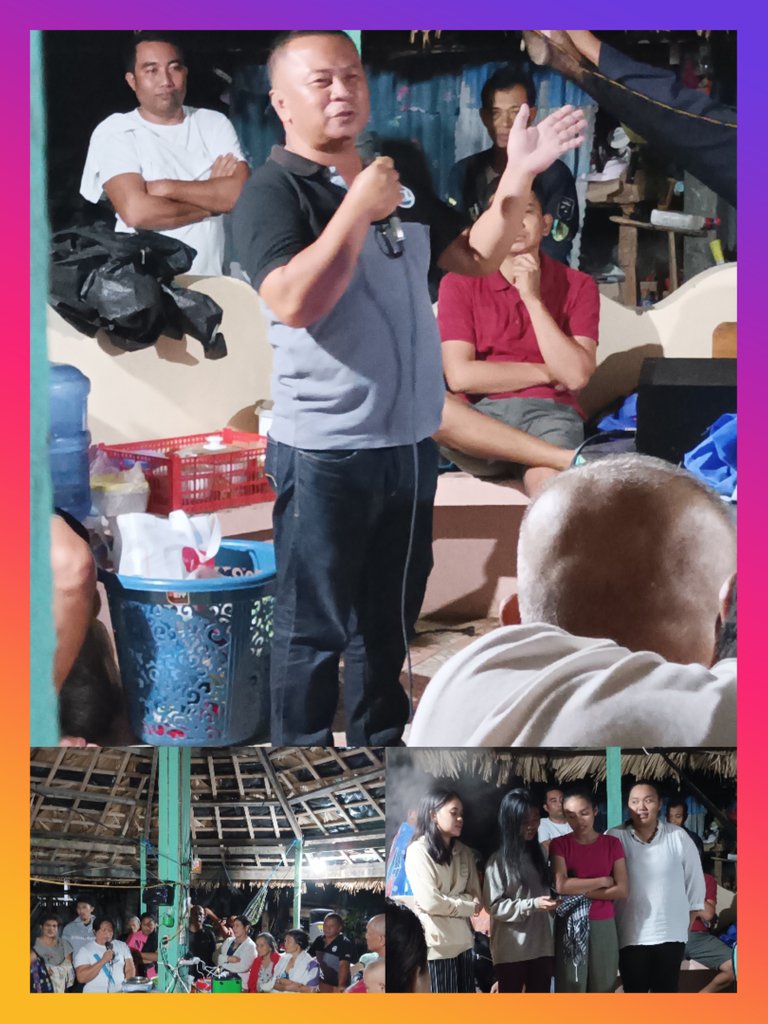 While some are cooking, the rest of the members went to a cottage for our morning devotional. Another time to worship God and thanks Him for all His goodness.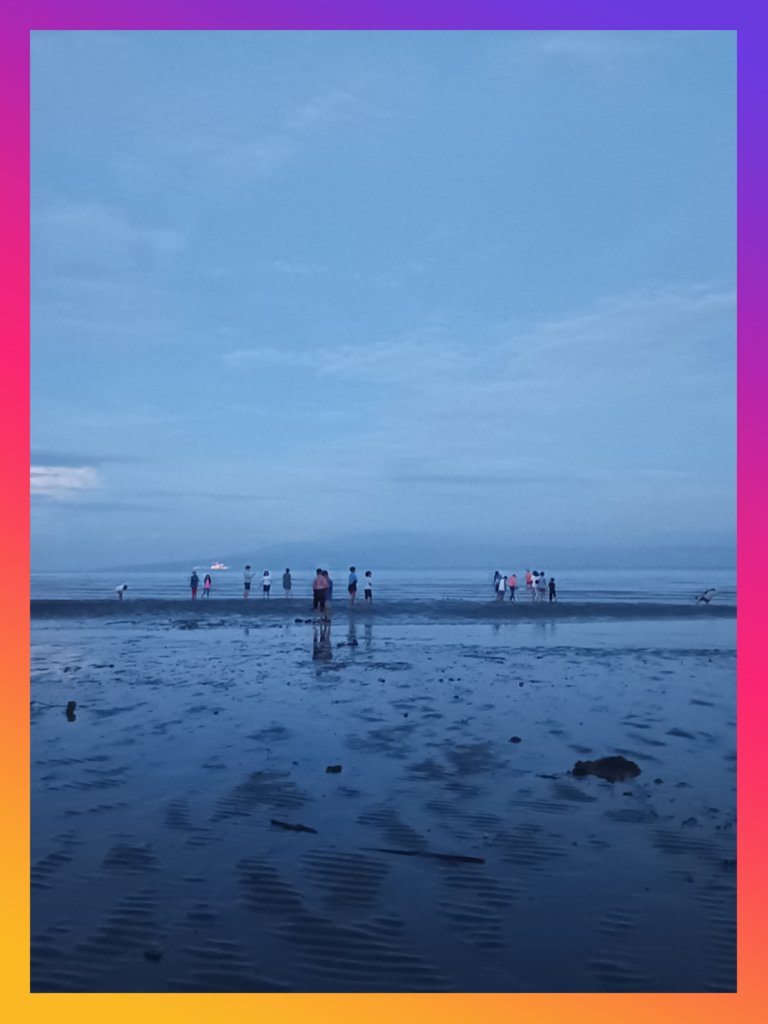 We then enjoy watching the beautiful creation of God. We had a morning walk along the beach. Others removed their slippers and enjoy walking in the sand, others let their feet touch the water.
MORNING EXERCISE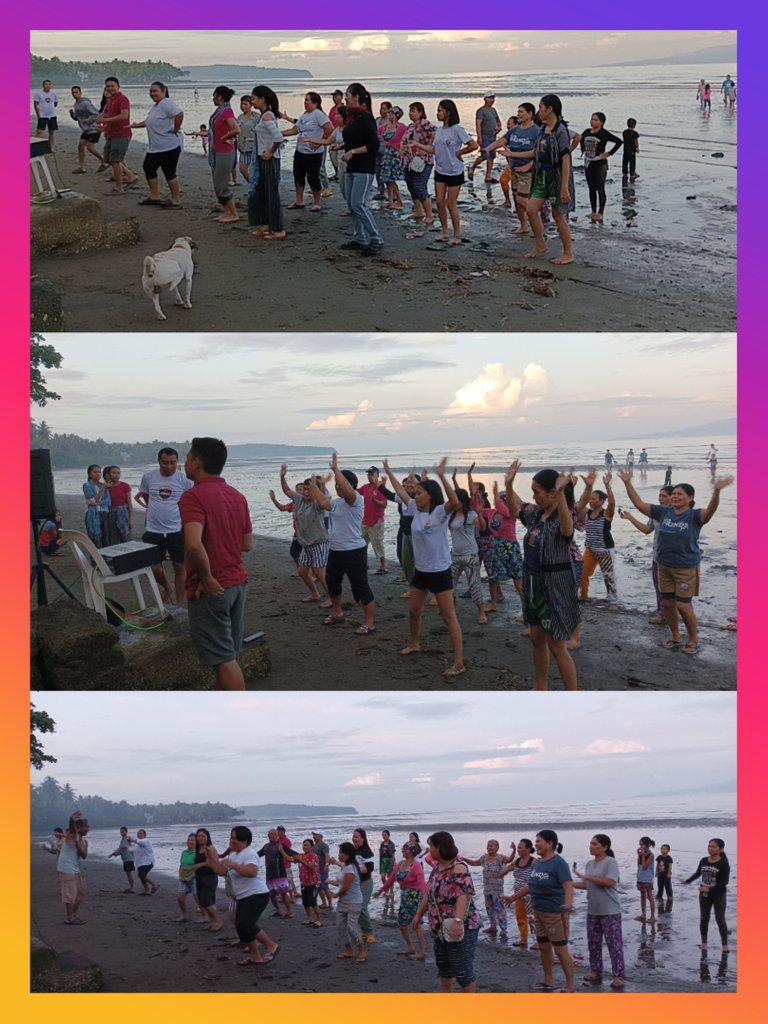 Since everyone is awake, our Pastor called for a morning exercise in the seaside. Not everyone joined and I am one of them, I just enjoy watching them, taking pictures and videos, lol.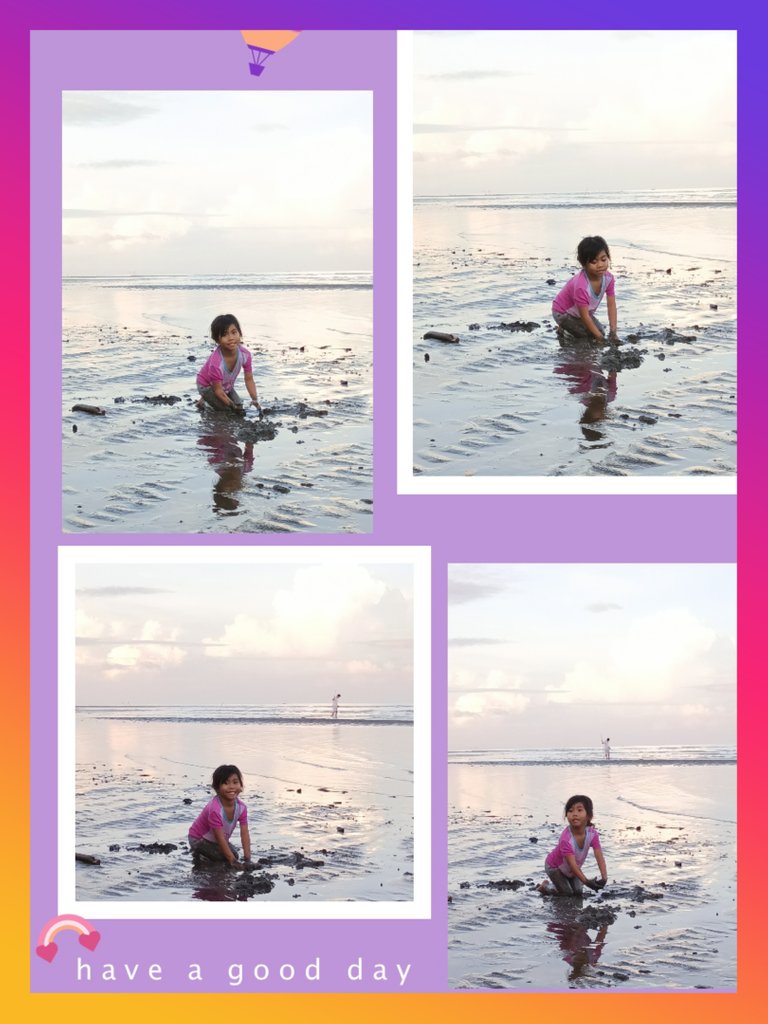 Look at this child, she is my niece. When others are enjoying stretching and doing a morning exercise, she too enjoys playing in the sand. At this time, my son also wanted to join her playing in the sand but I instructed him not to play that time because we will have our breakfast first.
After the morning exercise we had our breakfast and everyone is free to swim and the games also followed.
GAMES AT THE BEACH
I will write a blog about this in a separate blog because if I will write it here, it will become so long to read.
So, this is just for now and I hope to see you in the next blog.
Thank you so much for reading.
---
---