Carta a mis hijos, perdónenme.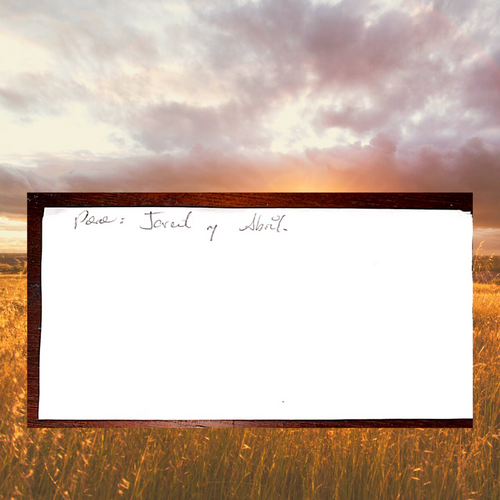 Como madre, continuamente estoy en el activismo, corriendo de aquí para allá, la comida, la limpieza; vistiendo, bañando, cambiando pañales, y ahora en periodo de clases, realizando las tareas. Unos días son más activos que otros y en medio de ellos algunas veces me desespero, pierdo la paciencia y me pongo ansiosa, quiero que los niños también vayan a mi nivel y hagan todo rapido, recoger los juguetes del piso, hacer las tareas, hasta durante sus idas al baño les digo: "rápido hijo/a, que no tengo tiempo".
As a mother, I am continually in activism, running from here to there, food, cleaning; dressing, bathing, changing diapers, and now in school period, doing homework. Some days are more active than others and in the middle of them sometimes I get desperate, lose my patience and get anxious, I want the children to keep up with me and do everything quickly, pick up toys from the floor, do homework, even during their trips to the bathroom I tell them: "hurry up son/daughter, I don't have time".

Me he dado cuenta que en el afán, en el furor del momento, termino frustrando a los niños y haciéndolos sentir mal por qué no hacen las cosas con la prisa que yo espero. Asi, que durante uno de estos momentos supe, que debía pedirles perdón, porque mi actitud no era la adecuada con ellos, mientras se esforzaban por hacer todo, yo solo seguía impaciente apurandolos.
I have realized that in the eagerness, in the rush of the moment, I end up frustrating the children and making them feel bad because they don't do things as fast as I expect them to. So, during one of these moments I knew, I had to ask for their forgiveness, because my attitude was not the right one with them, while they were struggling to do everything, I just kept impatiently rushing them.

En ese entonces, respire, silencie mis pensamientos, los abrace y les dije: "perdónenme hijitos, mami está un poco impaciente porque tiene muchas cosas que hacer, pero no debe tratarlos así, los amo 💋 " ellos se quedaron viéndome, solo sonrieron, así como queriendo decir: "no entiendo" y se me ocurrió una idea, escribirles cartas para cuando puedan leer sepan de qué mami les hablaba de pequeños. Descubri entonces que me gusta escribirlas, parece que me estuviera viendo en tercera persona, apresurandolos, cuando claramente todo tiene su tiempo, eso me llena de amor y paciencia para la siguiente jornada. Escribirlas es como regresar el pedazo de la pelicula que no entendiste y finalmente entender.
At that time, I breathed, silenced my thoughts, hugged them and told them: "forgive me little children, mommy is a little impatient because she has many things to do, but she shouldn't treat you like that, I love you 💋 " they kept looking at me, they just smiled, as if they wanted to say: "I don't understand" And I came up with an idea, to write them letters so when they can read they know what mommy was talking to them about when they were little. I discovered then that I like to write them, it seems that I am seeing myself in third person, hurrying them, when clearly everything has its time, that fills me with love and patience for the next day. Writing them is like going back to the part of the movie you didn't understand and finally understand.

Asi mismo, cuando les pido perdón, les muestro que la manera en la que estoy actuando no está bien y eso les ayudará para que puedan reconocer en su momento, que nadie debe portarse de esa manera con ellos y al mismo tiempo que ellos nos deben portarse así con nadie, siempre quiero que mis hijos aprendan cosas buenas, pero doy por sentado que las aprenderán, en estos momentos es donde me doy cuenta que debo enseñárselas, porque no hay nada mejor que el ejemplo de eso bueno que quiero trasmitirles, los buenos actos como enseñanza.
Likewise, when I ask for their forgiveness, I show them that the way I am acting is not right and that will help them to recognize that no one should behave that way with them and at the same time that they should not behave that way with anyone, I always want my children to learn good things, but I take for granted that they will learn them, in these moments is where I realize that I must teach them, because there is nothing better than the example of that good thing I want to transmit to them, good acts as a teaching.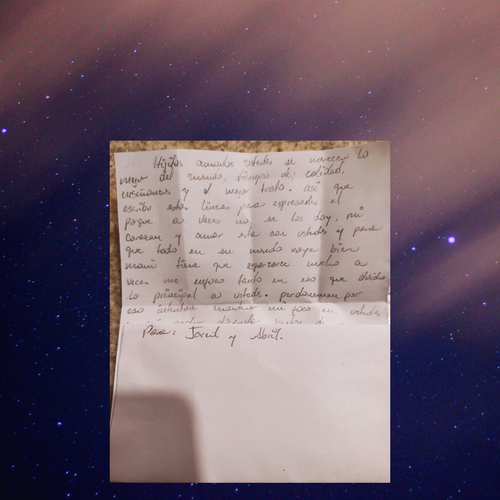 Gracias por leerme!
Con cariño, Jeny.
Thank you for reading me!
Love, Jeny!

Todo el contenido visto aca es de mi autoria junto al separador que lleva mis iniciales, las fotografia son de mi archivo personal, he usado la herramienta canva para agregarles un fondo. El otro separador que se visualiza lo pueden encontrar Aqui
All the content seen here is of my authorship along with the separator that has my initials, the pictures are from my personal archive, I have used canva to add a background. The other separator that is displayed can be found Here
---
---