My experience with the Leo Threads
Hello Everyone,
The LeoFinance team has done it again with the introduction of the much awaited LeoThreads. For those who are unaware of it, it is basically a microblogging aspect of the LeoFinance that tries to take engagement to whole new level.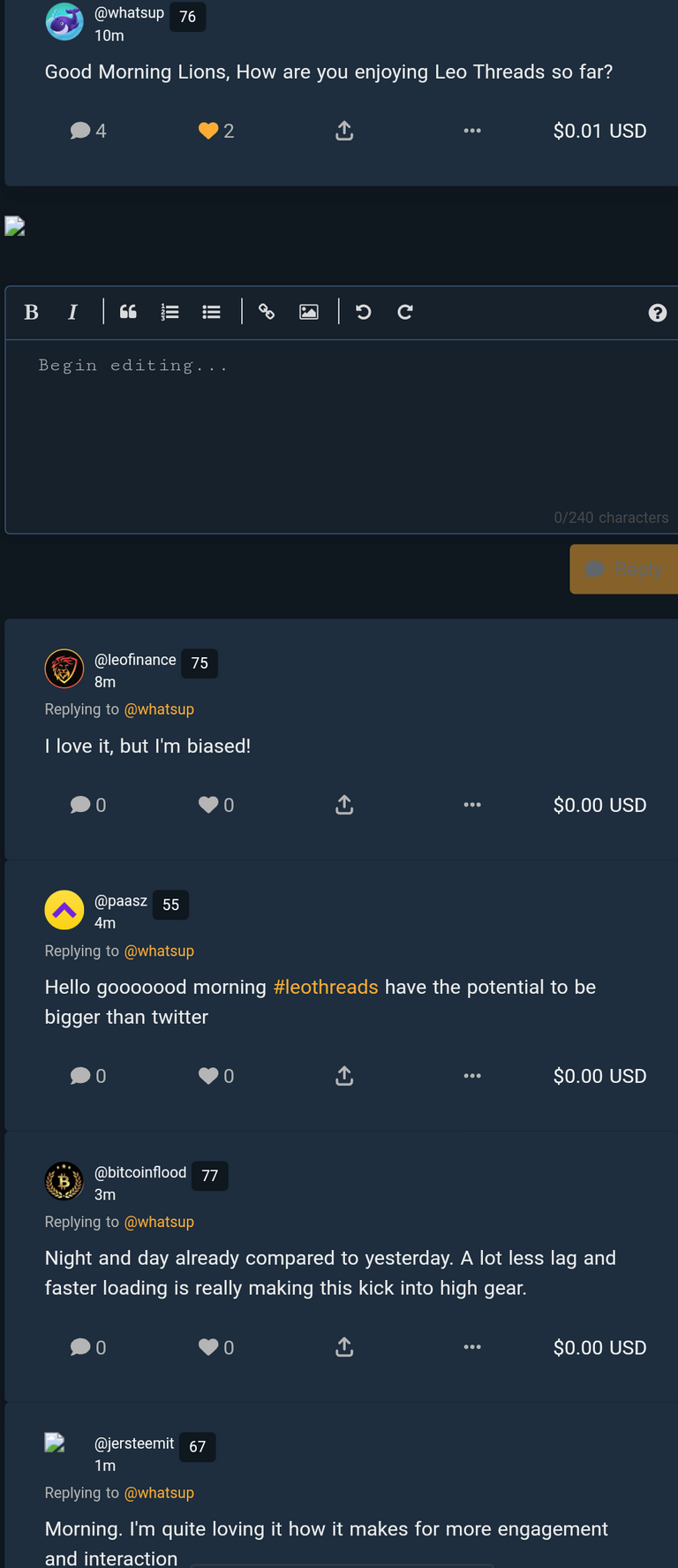 The LeoThreads entertains basically every kind of topic. The buzz about it right is on the high has it has witnessed quite the number of engagement and activity with just barely 24 hours after launch.
The LeoThreads is 18 months of work and great to see making quite an impact around the Hive/LeoFinance space under such time. It currently has lot of trending topics has can be seen below. It's quite similar to the popular social platform Twitter does but I believe it's much better.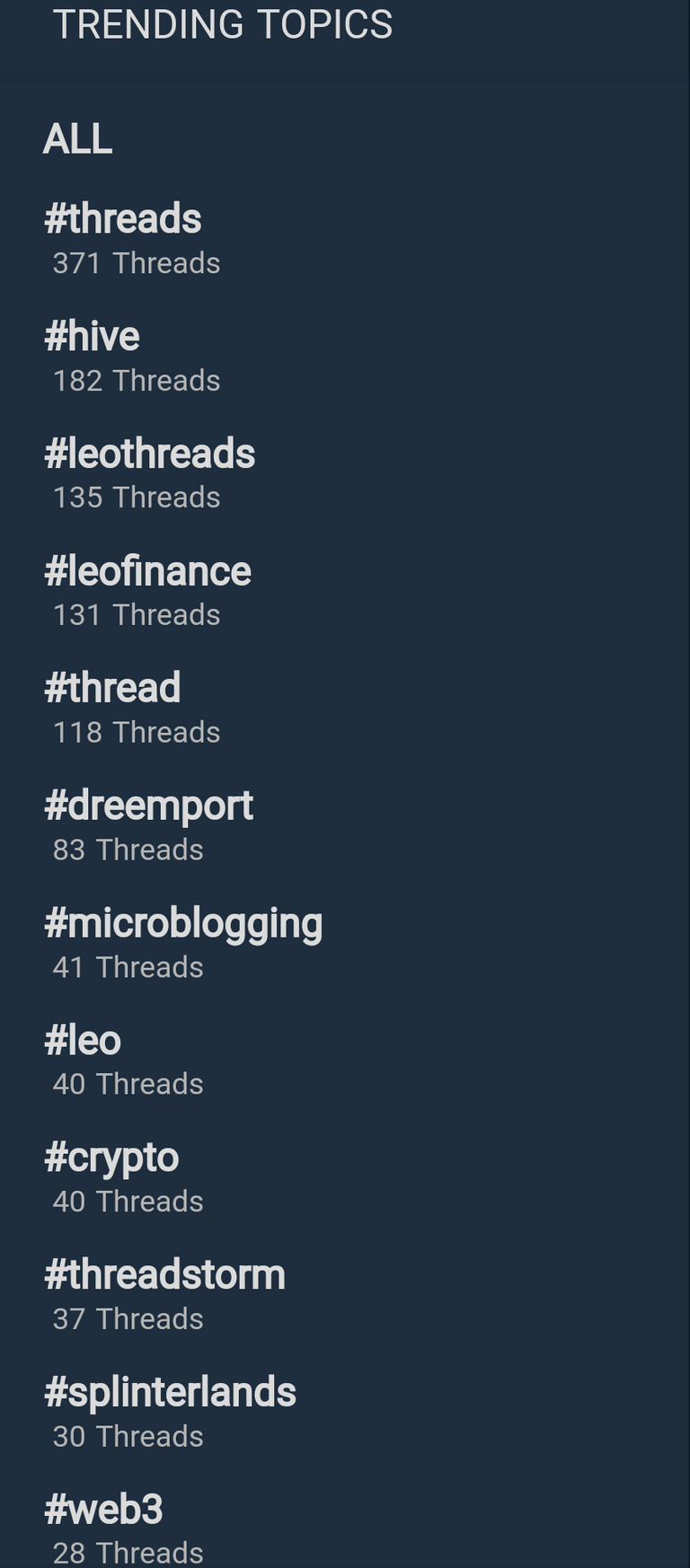 https://leofinance.io/threads is a great to be start up engagement. Apart from sharing short contents and interacting, you get to earn decent reward for having fun. No better place to be right now. I trust we will be seeing more features integrated as it gets much more better.
Excited for the future of the LeoThreads and it's impact to the LeoFinance Ecosystem. Will be playing in ensure some words gets spread about it some of my folks. Great work from the Leofinance team for making this become a reality.
Thanks for Reading
Posted Using LeoFinance Beta
---
---