True determination or is it just her time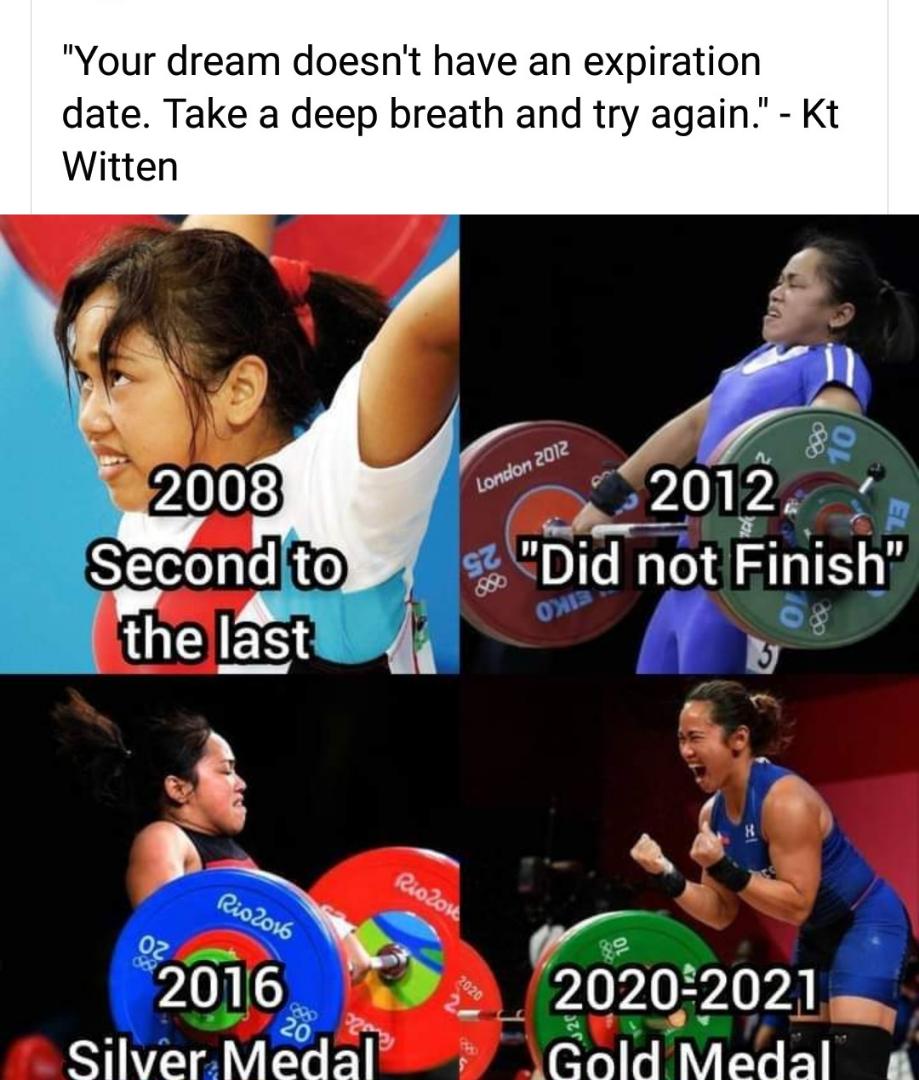 She boosted into gold in this olympics after series and season of trial to clinch this,
Probably at first she didn't make the cut off she persisted and again she came passed through qualifiers but couldn't make the second stage and she had to return.
The next olympics came and she, this time passed qualifiers and passed the minor level to clinch the silver medal at this point one would want to question what was going through her mind she got a silver medal at the olympics something not everyone have the luxury of having and she must have patted herself on the back and said welcome let me lay back.
But she persisted and continued until she grabbed gold, my thought simply was when was it made up to go a little further for gold
Was just sheer determination or was it the perception that now is the right time cos I am at the peak, can you sustain your peak level for four waiting years, or was it just determination, some teams have been in the olympics and are just not going beyond certain level, and imagine within the period she didn't make the through what the expression on her country people's, family, friends face would be like, and she coming out to try again all odds, is it true determination or just her turn in the stars.
---
Posted via proofofbrain.io
---
---