How strategies affect the success of a business.
A lot of Us Want to be business owners and I would say that every business owner needs a business coach who will guide and put them through the dos and don'ts of owning a business and how to run it successfully.
One Theory I've been able to come up with about owning a business is that it takes consistency, it takes being persistent, it takes giving it your all, it takes your passion and commitment to it. The valuable time and effort you put into it are going to determine how far your business will go.
This brings me to the question: how do you handle your client?
---
---
𝐈 𝐰𝐢𝐥𝐥 𝐦𝐚𝐤𝐞 𝐭𝐡𝐞 𝐚𝐫𝐭𝐢𝐜𝐥𝐞 𝐬𝐢𝐦𝐩𝐥𝐞 𝐭𝐨 𝐮𝐧𝐝𝐞𝐫𝐬𝐭𝐚𝐧𝐝. 𝐈 𝐰𝐢𝐥𝐥 𝐬𝐡𝐚𝐫𝐞 𝐦𝐲 𝐞𝐱𝐩𝐞𝐫𝐢𝐞𝐧𝐜𝐞 𝐚𝐭 𝐭𝐡𝐞 𝐠𝐲𝐦 𝐜𝐞𝐧𝐭𝐞𝐫.
---
---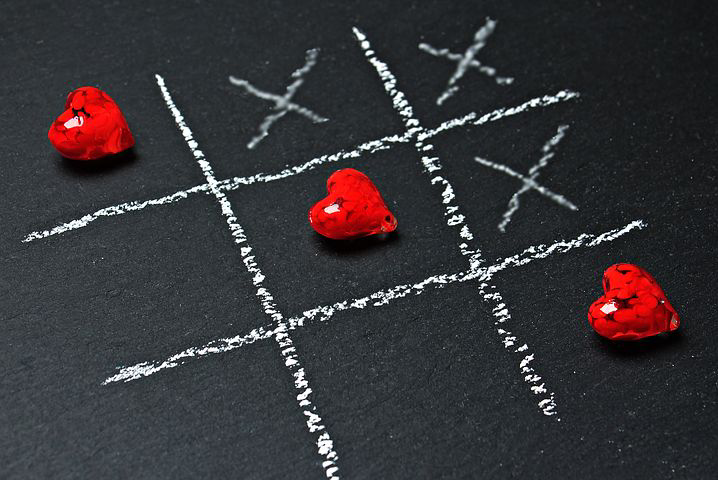 Source
I must have mentioned earlier that the director of the company I work for is a woman and she is super nice, not bossy at all, and she doesn't even act like she owns the place. She's that nice and at the same time a very intelligent, organized, and successful lady. I'm able to say all these things because it's what I have seen. When she is explaining something, she does it calmly in a way that the listener understands it with a joyful heart.
I have been thinking about going to meet her for advice when I'm ready to set up my business.
One thing that has always bothered me concerning my business is a good client base. It shouldn't have been a problem but due to some things, it's kind of difficult now. Staying close to a lady like my boss to get ideas to run a successful business is something I know I won't be wrong about.
---
---
(っ◔◡◔)っ ♥ I know I diverted a bit, I'm sorry about that. On the first day I resumed work, the first training they focused on was inquiries because a lot of people come to inquire about the gym and dance sessions. ♥
---
---
Please note this: The first thing I noticed about where business strategy the company uses in having a cwheret base is through the inquiries. There is a special book for inquiries were the names and phone numbers of people who come to make inquiries are written. After the names are written there, it is later transferred to a WhatsApp platform created only for people who come to make inquiries. After these numbers are saved on the WhatsApp platform, updates like promos and some other useful information about the gym that these people would be interested in are often sent to them through the platform.
Also, Note this, some people do not like being added to a group without their consent, so if they get added to a group like that, they leave. The best thing to do in this regard is to create a broadcast message and add all those people as a participant. When this is done, any message sent on the broadcast message platform would get to all the participants. Another thing to note is that the name of the broadcast platform can be customized to the name of, For example,
This same thing can be done when t, For example, finally register and become a member of your company.
For example (Ziza gym and dance inquiry group & Ziza gym and dance members) Something like this.
I pointed all of those out because this is what I feel has helped her business in a way. Good business strategy.
So, how do you handle your clients?
Upon resumption, I was told to always keep a smiling face even if the clients seem annoying. Note this too, it's another business strategy.
A guy came to the gym center a few days ago, he wanted to inquire about the gym because he wants to work out to keep fit and burn belly fat.
I gave him laminated paper where all the price lists and pms are listed. After about 20 minutes of answering a lot of questions from him, he told me that he is expecting someone and they both plan to register and work out together. So we waited for another 25 minutes.
At some point, I started to feel like the guy was joking with me because of how he behaved
To cut a long story short, the person he was expecting finally got to the gym center and that was how round 2 questions and answers started. That lasted for about 40 minutes, trust me when I tell you that this isn't an exaggeration.
These guys asked literally about everything, from the organic store, to the clinic, down to the dance classes and gym.
The good thing was that I unconsciously continue smiling and tried answering the questions I could answer, laughing at their joke, etc.
The director of the gym center who stepped out when they initially came in, got back from where she went about an hour later. She called me by the side and asked me why they were still around and I explained it all to her.
At the end of it all, these guys registered and paid for the muscles building program and also bought some kits from the store too.
I felt fulfilled and said to myself, this is what I call QUALITY TIME.
I wouldn't have felt great if they had left like that after everything.
My point is that having a good business strategy and utilizing it well is what can make one's business successful.
Having a good business strategy is important because it would help ensure that the organization is working together to achieve the same goal.
Thanks for reading.
---
---