What's the person's name, did you ask?

I've never worked in an office as an admin before so pardon me if I'm still making mistakes, I can't get it all right overnight.
This is what I have been using to console myself each time I make a mistake. I got to the office this morning only for the manager to tell me that my training period is over and I've resumed work fully.
In my mind, I said to myself, is it that she observed that I've been doing a good job and can work on my own now?
That question is yet to be answered.
I had to remind the manager that before I was employed, they had told me that I was going to be on two weeks of training before working on my own. Anyways, it's still fine.
---
---
On Wednesday last week was my evening shift so I was left to attend to clients alone. Did I mention that the company's director was also around?
As of 7:30 pm, All the clients in the gym studio were done with their workout and I needed to clean up the studio and get it ready for the next day.
While I was cleaning up, someone came in and said that he wanted to see the director. I said okay and went straight to the director's office, and I said; "Someone wants to see you outside ma".
After saying that, I turned to take my leave. I stopped when I heard her say Wait!
Director: You don't do that, you know this gym studio is open to the main road, so anybody can just walk in. If I have an appointment with someone, I will let you know that I'm expecting someone but if I haven't said that, you have to interrogate the person because you are in charge.
Then she asked me.
Director: What's the person's name, did you ask?
Me: (I realized my mistake at that moment and was already feeling embarrassed) I replied saying "No am".
Director: (She continued with her explanation) These are things you need to know before coming to let me know that someone wants to see me because of security reasons and also to avoid distractions because I'm also working in the office.
Me: okay ma, I said as I returned to interrogate the person very well.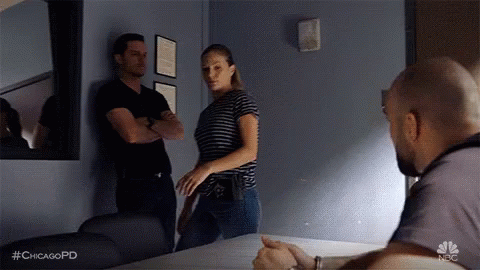 The good thing about that scenario was that she politely, and calmly explained everything to me because she knew I was a new staff member and had not been informed about that.
After interrogating the person, I went back to her and informed her of who he was, then she asked me to let him in, he was someone she had told to see her but did not remember.
That wasn't all,
It was about 5 minutes to 8 pm, I was already closing up because it was time for me to go home when someone wearing a face mask walked in.
This time, I was careful not to make the same mistake. So I interrogated him first.
Me: Good evening sir, are you want to inquire?
Him: No, I'm here to see Dr. Ziza.
Me: Do you have an appointment with her?
Him: No.
Me: Please what's your name sir?
Him: BRing her
(To be honest, that was what I heard, I thought I heard him say BRING HER, so I had to ask again)
Me: Please what did you say?
Him: Bring her!
Me: (I got confused and was wondering why the man was saying that I should bring her, just to be sure, I had to ask again)
I should bring her?
Him: (The man realized at that moment that the facemask he was putting on made his voice sound muffled so he took it off and repeated himself)
I said Gbenga, my name is Gbenga.
Me: oh! I'm so sorry about that. As I was about to turn towards the director's office to go inform her about the person that wanted to see her, I realized something.
Earlier that day, I was given the director's phone to save the numbers of new clients that came to make an inquiry and add them to a WhatsApp group.
I remembered seeing that same face on her phone's wallpaper, then I turned back to him and said;
Me: oh! Sir, are you her husband?
Him: Yes. (He said as he nodded in agreement.)
Me: I'm so sorry about that sir.
(I said as I led him to the director's office.)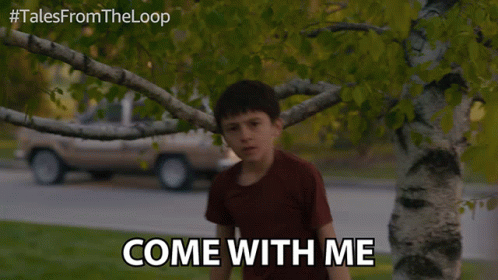 When we got into her office, I briefly explained all that had happened with a trace of laughter on my face. She laughed out loud and said " You are so smart" well done.
I smiled and said, "Thank you ma" as I left her office feeling good about the compliment but couldn't stop laughing at myself as I remembered how the interrogation went.
---
---