Movilidad Escapular y Movilidad abdominal y Beneficios [ESP] [ENG]
---
---

---
Movilidad Escapular y Movilidad abdominal y Beneficios [ESP]
Scapular Mobility and Abdominal Mobility [ENG]
---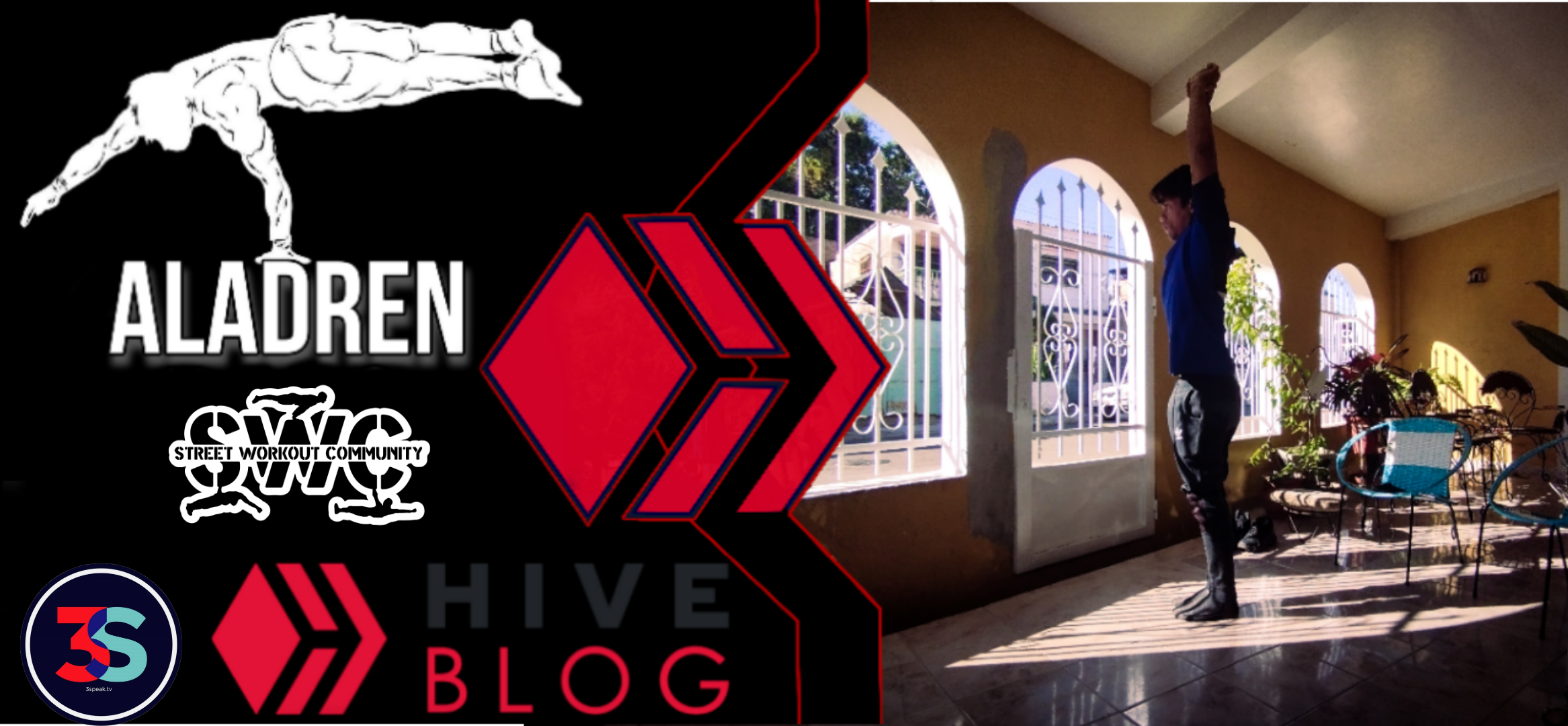 ---
Saludos queridos amigos de la comunidad Street Workout Community, soy
@jesusaguilarvz
y aquí les dejo mis post dedicado a la movilidad muscular que hago a la hora de entrenar para cada ejercicios en específico recordemos que tanto los ejercicios de movilidad articular como los estiramientos son esenciales para asegurar la completa preparación de los tejidos corporales ante el esfuerzo físico y son además los encargados de optimizar la parte estructural del organismo. El calentamiento es la fase inicial de cualquier sesión de actividad física, La correcta elección, duración, intensidad y ejecución de los ejercicios del calentamiento, es fundamental porque de ello depende el que se produzcan en el organismo los cambios fisiológicos necesarios para conseguir un aumento de la coordinación neuromuscular, retrasar la aparición de fatiga y disminución de riesgo de lesión.
Greetings dear friends of the Street Workout Community, I am
@jesusaguilarvz
and here I leave my post dedicated to muscle mobility that I do when training for each specific exercise. Let's remember that both joint mobility exercises and stretching are essential for ensure the complete preparation of body tissues before physical effort and are also responsible for optimizing the structural part of the body. The warm-up is the initial phase of any physical activity session. The correct choice, duration, intensity and execution of the warm-up exercises is essential because the physiological changes necessary to achieve an increase in the body depend on it. neuromuscular coordination, delay the onset of fatigue and decrease risk of injury.
---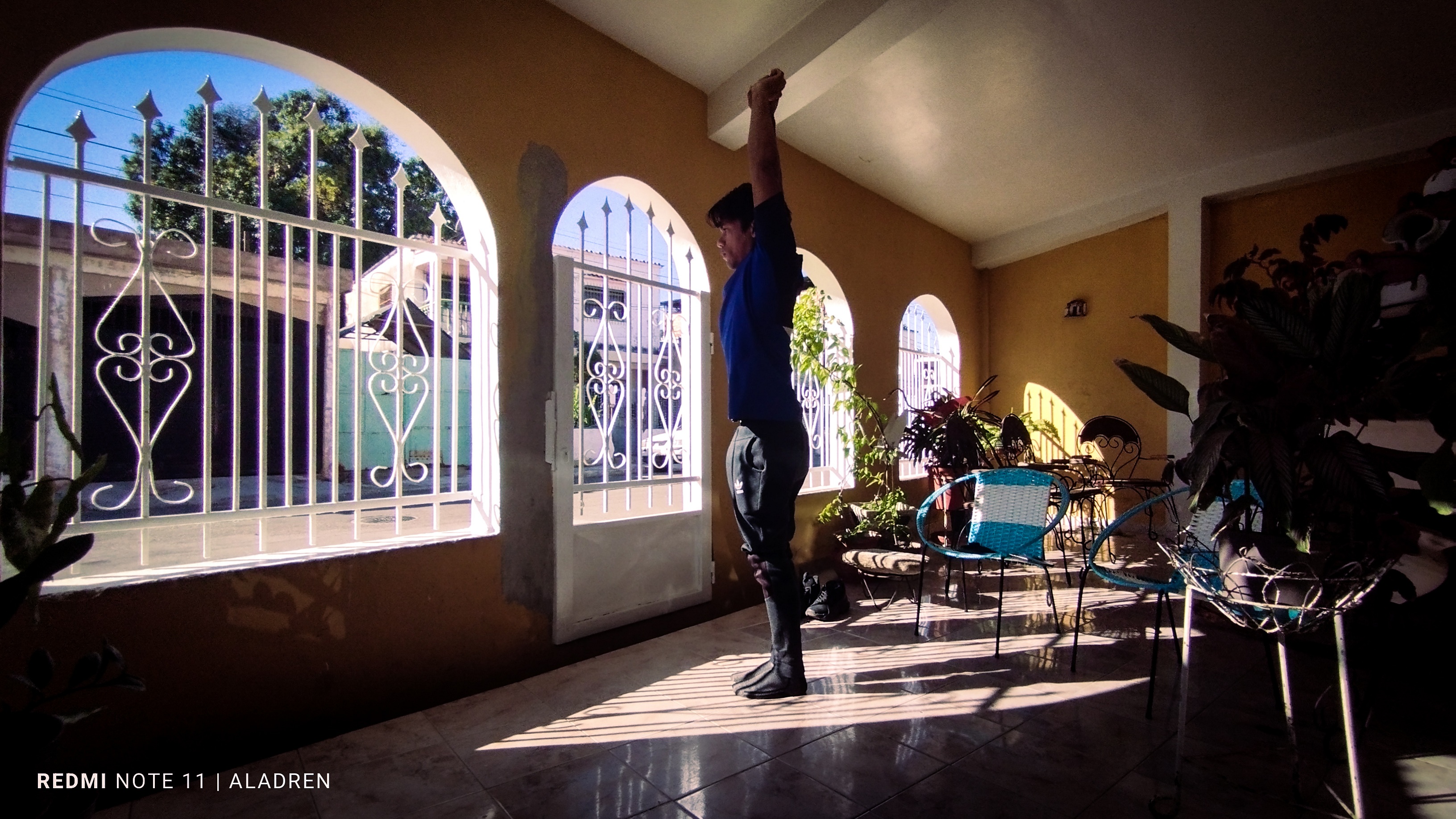 ---

---
| Rutina | Routine |
| --- | --- |
| Flexiones de Escápulas 4x25 Repeticiones | Shoulder Flexions 4x25 Repetitions |
| Protracción Escapular con liga 4x25 Repeticiones | Scapular Protraction with league 4x25 Repetitions |
| Retroversión Pélvica en Punta de Pies 4x15 Repeticiones | Pelvic Retroversion on Tiptoes 4x15 Repetitions |
| Retroversión Pélvica en Punta de Pies 4x15 Repeticiones | Pelvic retroversion in flexion 4x20 Repetitions |
---

---
Rutina(Movie)

Routine(movie)

---

Cuáles son los beneficios de entrenar con bandas elásticas

What are the benefits of training with elastic bands?

---

Tanto los ejercicios de movilidad articular como los estiramientos son esenciales para asegurar la completa preparación de los tejidos corporales ante el esfuerzo físico y son además los encargados de optimizar la parte estructural del organismo. Cuando se efectúa un buen calentamiento, los efectos principales del mismo se centran en la consecución de: Aumentos de la frecuencia cardiaca, Aumentos de la presión sistólica, Dilatación de las vías ventilatorias entre otras. El calentamiento es la fase inicial de cualquier sesión de actividad física y está formado por un conjunto de ejercicios que se preceden a la realización de una actividad determinada, siendo su finalidad la de preparar al organismo para afrontar la mayor demanda fisiológica que exige la fase principal de la actividad. La correcta elección, duración, intensidad y ejecución de los ejercicios del calentamiento, es fundamental porque de ello depende el que se produzcan en el organismo los cambios fisiológicos necesarios para conseguir un aumento de la coordinación neuromuscular, retrasar la aparición de fatiga y disminución de riesgo de lesión. Las mejoras del calentamiento se dirigen a: la consecución de un adecuado ajuste cardiorrespiratorio y la preparación del sistema articular y músculo-tendinoso para la actividad. Los ejercicios de locomoción son los más indicados para favorecer los ajustes a nivel respiratorio y cardiovascular y los ejercicios de movilidad articular y estiramientos serán los esenciales para asegurar la completa preparación de los tejidos corporales para el esfuerzo físico. En la fase inicial del calentamiento es conveniente abordar ejercicios estáticos de movilidad articular y estiramientos, mientras que en la fase de locomoción del calentamiento previa a la actividad, son adecuados los ejercicios de movilidad articular dinámica. La movilidad articular es conveniente que sea efectuada previamente a la realización de cualquier estiramiento muscular. El aumento de temperatura es un elemento de facilitación para el estiramiento de los tejidos asociados al núcleo articular movilizado, por tanto, se recomienda el empleo de ejercicios de movilidad articular estáticos previos al estiramiento muscular.

Both joint mobility exercises and stretching are essential to ensure the complete preparation of body tissues for physical exertion and are also responsible for optimizing the structural part of the body.

When a good warm-up is carried out, its main effects are focused on achieving: Increases in heart rate, Increases in systolic pressure, Dilation of the respiratory tract, among others.
The warm-up is the initial phase of any physical activity session and is made up of a set of exercises that precede the performance of a certain activity, its purpose being to prepare the body to face the greater physiological demand required by the main phase. of the activity.
The correct choice, duration, intensity and execution of the warm-up exercises is essential because the physiological changes that are necessary to achieve an increase in neuromuscular coordination, delay the onset of fatigue and decrease risk depend on it. of injury.

The warm-up improvements are aimed at: achieving an adequate cardiorespiratory adjustment and preparing the joint and muscle-tendon system for activity. Locomotion exercises are the most indicated to favor respiratory and cardiovascular adjustments and joint mobility exercises and stretching will be essential to ensure the complete preparation of body tissues for physical effort.

In the initial phase of the warm-up, it is convenient to address static joint mobility exercises and stretching, while in the locomotion phase of the warm-up prior to the activity, dynamic joint mobility exercises are appropriate. Joint mobility should be carried out prior to performing any muscle stretching. The increase in temperature is a facilitator for the stretching of the tissues associated with the mobilized joint nucleus, therefore, the use of static joint mobility exercises prior to muscle stretching is recommended.

---

---

---

| Musica | Music |
| --- | --- |
| La musica utilizada en este video esta libre de derecho de autor | The music used in this video is free of copyright |

CØDE - Get The Party [NCS Release]

---

---

| Muchas gracias por leer mi publicación, ¡nos vemos en una próxima publicación | Thank you very much for reading my publication, see you in a next publication! |
| --- | --- |
| Redes Sociales | Social Network |

---

---

▶️ 3Speak
---
---