[Eng-Esp] Restaurant "I love you my love" || Restaurante "Te amo mi amor"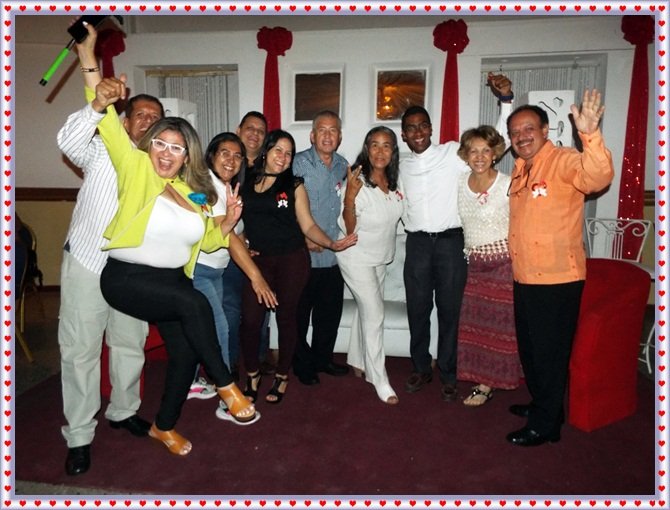 Greetings in this my first writing in this community of love and sexuality to all the hivers that make life within it, I wanted to share with you my reflections and experiences on issues related to this niche.
I begin with a wonderful experience that was organized from the parish where I provide my services, in Tierra Negra, Barquisimeto. It was an activity for couples where we all strived to create the best and most welcoming of spaces for attendees to have the opportunity to reconnect because if there is something in love that is important to highlight is that it must be renewed every day so that the flame is not extinguished.
The event was spectacular, as it was very complete. The place where it was held was very elegant, a party room of the club "Grand Versalles" located via the Ujano, which at first was not going to be so but because of the rain forecast, we preferred to opt for the safest option.
Saludos en este mi primer escrito en esta comunidad de amor y sexualidad a todos los hivers que hacen vida dentro de ella, hace tiempo quería compartir con ustedes mis reflexiones y experiencias sobre temas relacionados a este nicho.
Comienzo con una maravillosa experiencia que se organizó desde la parroquia donde presto mis servicios, en tierra negra, Barquisimeto. Se trató de una actividad para parejas donde todos nos esmeramos por crear el mejor y más acogedor de los espacios para que los asistentes tuvieran la oportunidad de reencontrarse porque si hay algo en el amor que sea importante de resaltar es que debe renovarse cada día, para que la llama no se apague.
El evento estuvo espectacular, ya que fue muy completo. El lugar donde se realizó fue muy elegante, un salón de fiesta del club "Grand Versalles" ubicado via el Ujano, lo cual al principio no iba a ser así pero por los pronósticos de lluvia preferimos optar por lo más seguro.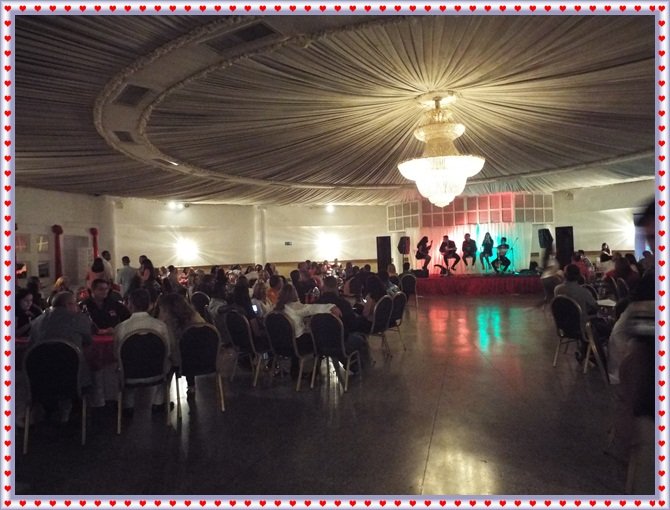 Each couple was received by a welcoming committee, then they were accompanied by some hostesses who placed them at the tables to then be served by waiters, who offered a welcome cocktail, courtesy of the house. The event was entertained by a married couple and several live talent groups were presented.
There was also the opportunity to have a conversation with the priest Badoglio Duran precisely on the meaning and value of life and coexistence as a couple. All the events ended with the realization of a crazy hour since one of the fruits of love is precisely joy.
One of the things worth noting is that despite being an event prepared by the Catholic Church, couples of other religious denominations attended. Here there is another teaching about love and it is that it is above any religious creed or another factor that is relative to the life and circumstances of each of the couples because the important thing is that there is that feeling, emotion, and commitment to meet with the person you love.
Cada pareja fue recibida por un comité de bienvenida, luego eran acompañadas por unas anfitrionas que le ubicaban en las mesas para luego ser atendidos por unos mesoneros, que le ofrecían un cóctel de bienvenida, cortesía de la casa. El evento fue amenizado por una pareja de matrimonio y se presentaron varias agrupaciones de talento en vivo.
También se tuvo la oportunidad de contar con un conversatorio con el sacerdote Badoglio Duran precisamente sobre el sentido y valor de la vida y convivencia en pareja. Todos los actos terminaron con la realización de una hora loca, ya que uno de los frutos del amor es precisamente la alegría.
Una de las cosas que vale la pena destacar es que a pesar de ser un evento preparado por la Iglesia Católica, asistieron parejas de otras confesiones religiosas. Aquí hay otra enseñanza más sobre el amor y es que está por encima de cualquier credo religioso u otro factor que sea relativo a la vida y circunstancias de cada una de las parejas, pues, lo importante es que exista ese sentimiento, emoción y compromiso de encontrarse con la persona que se ama.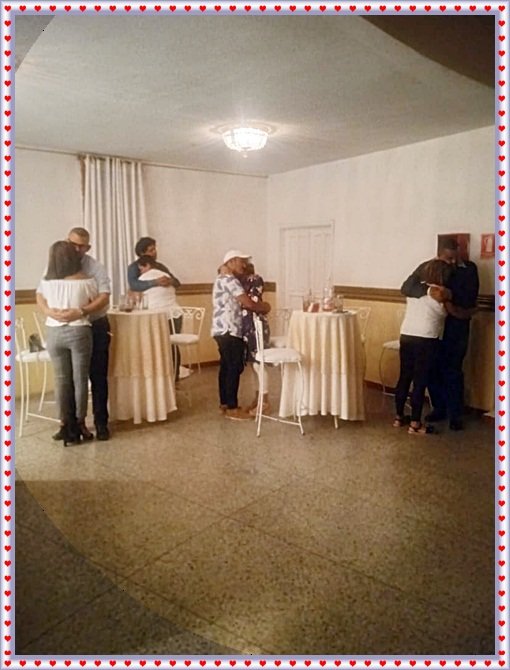 In the same way, we also had testimonies of couples who were giving each other a last chance, and this is also worth highlighting because although here we must also make nuances in the sense that sometimes you can not really do anything, other times you can still do something and if you love you do everything necessary to carry it out, love and hope in this particular are closely linked, therefore, it is said that "Hope is the last thing to lose."
This event took place last Saturday, April 23, and we are still receiving messages from the participating couples thanking us for allowing them to live that experience. The main reason they all claim is that they had a long time without dedicating quality time like this to each other.
And here we can learn one last lesson of couple love, that relationship that goes beyond a sexual-genital encounter, because it involves the whole life, in all its dimensions and areas, which needs time to be able to get together, and for which there is no excuse since one always gets time for what one loves.
De la misma manera, también contamos con testimonios de parejas que se estaban dando una última oportunidad, y esto también es de resaltar porque aunque aquí también hay que hacer matices en el sentido de que a veces realmente no se puede hacer nada, otras veces todavía se puede hacer algo y si se ama se hace todo lo necesario para llevarlo a cabo, el amor y la esperanza en este particular están estrechamente unidos, por eso, se dice que "La esperanza es lo último que se pierde."
Este evento se realizó el pasado sábado 23 de abril, y todavía recibimos mensajes de las parejas participantes agradeciéndonos el haberles permitido vivir esa experiencia. El motivo principal al cual todos alegan es que tenían tiempo sin dedicarse un tiempo así, de calidad, el uno para el otro.
Y aquí podemos aprender una última lección del amor de pareja, esa relación que va más allá de un encuentro sexual-genital, porque implica la vida entera, en todas sus dimensiones y áreas, que para poder compenetrarse necesita de tiempo, y para lo cual no cabe ninguna excusa, ya que uno siempre consigue tiempo para lo que ama.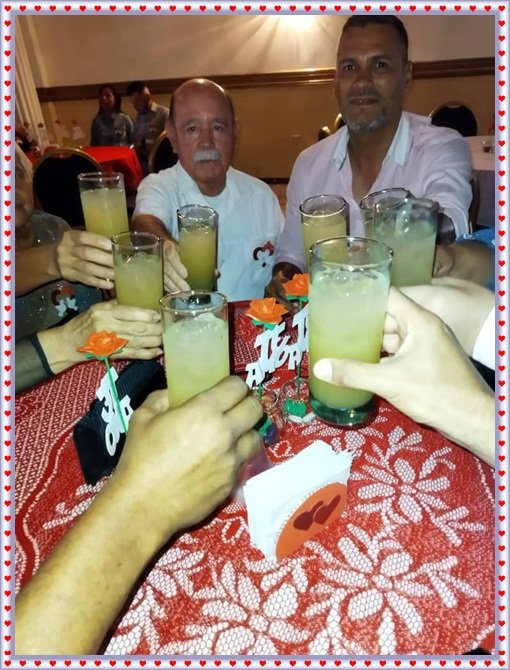 Thank you very much for having accompanied me in the reading of this post, wishing you always the best and that we can meet again in the next publication, I say goodbye, see you later.
Muchas gracias por haberme acompañado en la lectura de este post, espero tus comentarios y que nos podamos volver a encontrar en una próxima publicación, hasta luego.


---
---
---
---

---

---
---