Sorpresa, El bello arte de disfrutar lo inesperado (Español/Ingle).
Un saludo amoroso para todos mis amigos de Hive, este lunes maravilloso he querido escribir sobre el tema del mes en esta bella comunidad. Sentimos sorpresa cuando nuestras emociones son afectadas por algo inesperado, sin importar si el estímulo es bueno o malo o cual de nuestras emociones se manifieste, nos sorprende todo aquello que no teníamos previsto. Esto me resulta fantástico porque, en realidad, cada día esconde para nosotros un abanico de posibilidades no esperadas.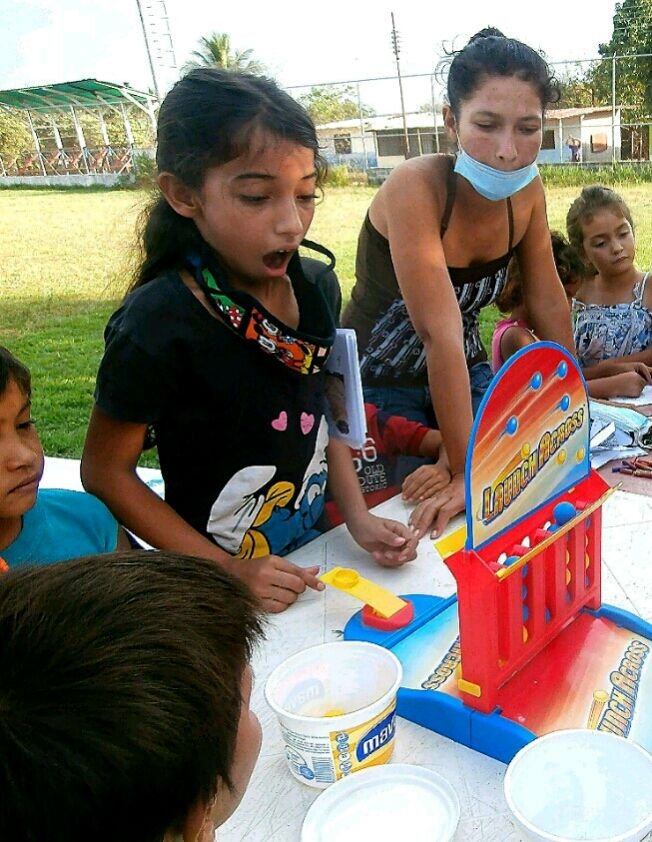 A lo largo de mi vida he sido bastante obsesiva con la planificación, mi trabajo ha potenciado esta inocente obsesión, porque he tenido a mi cargo grandes grupos de personas y esto me ha convertido en una planificadora compulsiva. Trato de prever todo lo que va a ocurrir y plantearme las posibles respuestas, no me gusta enfrentarme a escenarios que no he considerado. Sin embargo, cada día me sorprende, y yo con el tiempo me he ido reconciliando con mi capacidad de sentir sorpresa.
Una vez una persona me enseño una linda frase, que en ocasiones repito a manera de mantra, reza así: "Que las puertas del misterio permanezcan abiertas". Pienso que el misterio le da sabor a la vida, porque es lo desconocido, y todo aquello que ocurra en ese terreno, terminará sorprendiéndonos. En fin, creo que sin la capacidad de sentir sorpresa la vida no tendría sentido. A continuación les contare una bonita sorpresa que recibí hace muchos años, y que en esta anécdota se resume mi forma de disfrutar de las sorpresas que me regala la vida.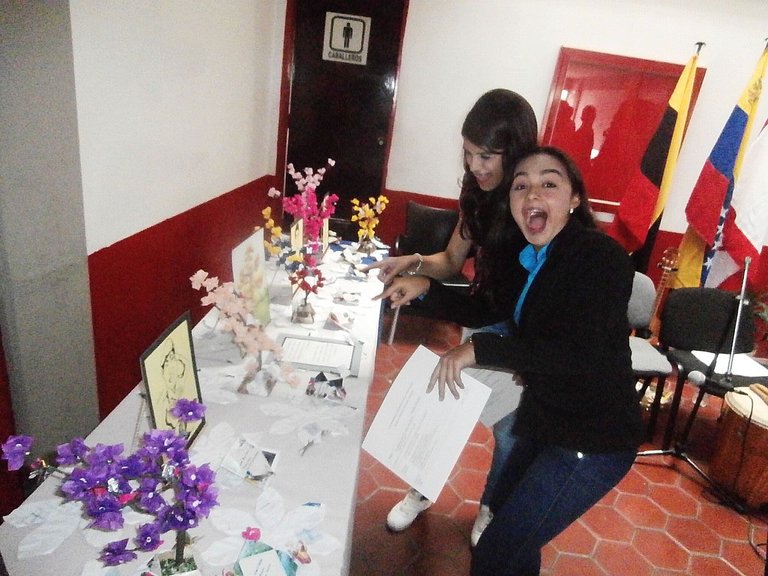 Disfrute mucho de mi tiempo en la universidad, siempre me gusta contar como hice redes de amistad muy grades, gracias a que se me hacían muy fáciles las materias, y por ello la gente me buscaba para que les explicara, tenía grupos de estudio de todos los semestres, y de esos grupos surgieron amistades muy hermosas. Llego un momento en el que ni siquiera estudiaba para los exámenes, los encuentros que tenía con otros estudiantes para explicarles me servían para fijar la información. Así que lo que para ellos era una explicación, para mí era un simple encuentro de estudio.
Entre todo ese compartir, aprendizaje y diversión paso el tiempo y cuando me di cuenta, había terminado la carrera exitosamente. La sorpresa fue que recibí la noticia de que me graduaría con el mejor promedio de la promoción de aquel año. De las cuatro carreras, mi promedio era el más alto de toda los graduandos de la universidad. Esto fue una sorpresa que marco mi vida, porque me di cuenta que durante todos mis años de estudio, no estuve detrás de los profesores, ni atormentada por tener un alto promedio, solo estudiaba con mucho amor y dedicación con mis grupos de amigos, lo disfrute al máximo y la vida me sorprendió.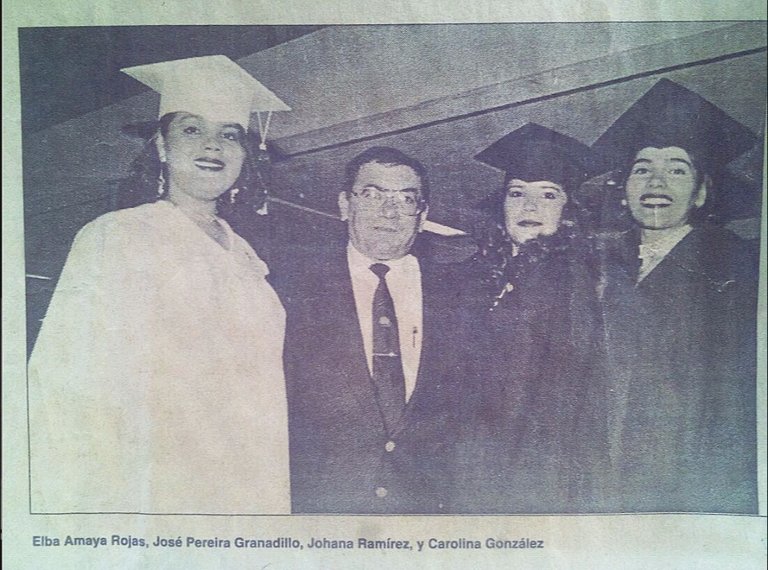 Es así como aprendí a disfrutar de las sorpresas de cada día, creo que para recibir sorpresas gratas hay que vivir la vida con alegría y hacer las cosas con amor y nos encontraremos muchas sorpresas buenas. Para poder lidiar con las que no son tan agradables, mi recurso sigue siendo la planificación, si tenemos un grupo de respuestas listas para diferentes escenario, cuando nos sorprenda algo negativo tendremos más posibilidades de enfrentarlo con serenidad.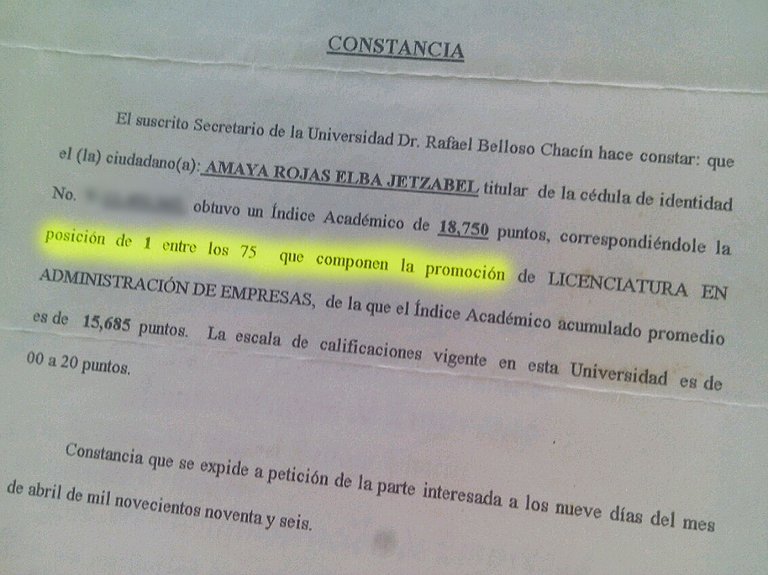 Me despido por ahora, espero mi experiencia les sirva para reflexionar. Disfruten la vida y déjense sorprender por ella. Hasta la próxima.
Contenido original del autor.
Recursos: Tablet ZTE E10Q
Fotos propias
Traducido con Deepl.com
Todos los Derechos Reservados || @jetta.amaya// 2022
---
Surprise, The beautiful art of enjoying the unexpected (Spanish/Ingle).
A loving greeting to all my Hive friends, this wonderful Monday I wanted to write about the theme of the month in this beautiful community. We feel surprise when our emotions are affected by something unexpected, no matter if the stimulus is good or bad or which of our emotions is manifested, we are surprised by everything we did not expect. This is fantastic to me because, in reality, every day hides for us a range of unexpected possibilities.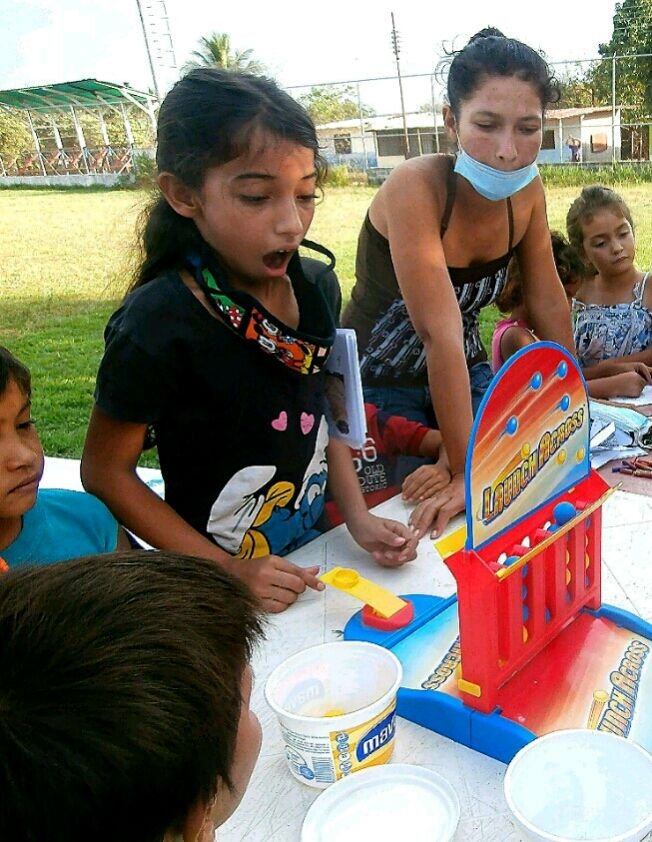 Throughout my life I have been quite obsessive with planning, my work has enhanced this innocent obsession, because I have been in charge of large groups of people and this has turned me into a compulsive planner. I try to foresee everything that is going to happen and consider the possible responses, I don't like to face scenarios that I haven't considered. However, every day surprises me, and over time I have become reconciled with my ability to feel surprise.
Once a person taught me a beautiful phrase, which I sometimes repeat as a mantra, it goes like this: "May the doors of mystery remain open". I think that mystery gives flavor to life, because it is the unknown, and everything that happens in that field will end up surprising us. In short, I believe that without the ability to feel surprise, life would be meaningless. Next I will tell you about a nice surprise that I received many years ago, and that in this anecdote summarizes my way of enjoying the surprises that life gives me.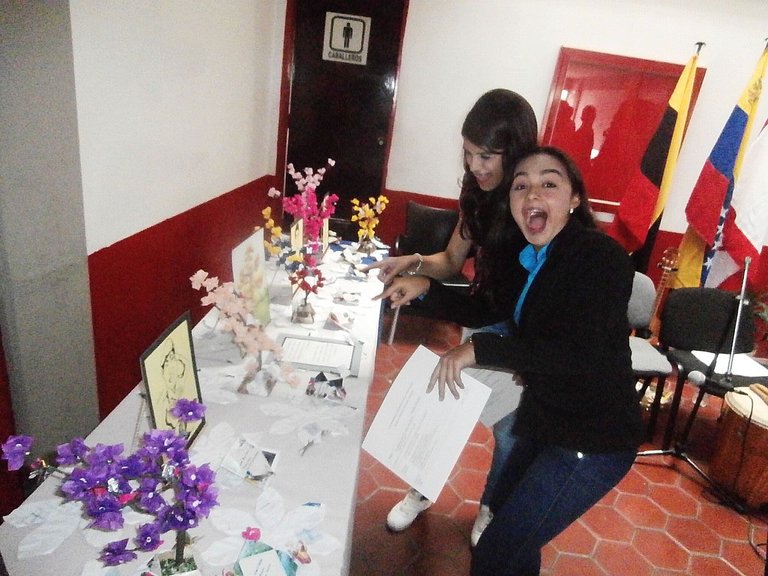 I enjoyed my time at the university, I always like to tell how I made very large friendship networks, thanks to the fact that the subjects were very easy for me, and therefore people looked for me to explain them, I had study groups of all semesters, and from those groups very beautiful friendships arose. There came a time when I didn't even study for the exams, the meetings I had with other students to explain to them served me to fix the information. So what for them was an explanation, for me was a simple study meeting.
Between all that sharing, learning and fun, time went by and when I realized, I had successfully finished my degree. The surprise was that I received the news that I would graduate with the best average of that year's graduating class. Out of the four majors, my average was the highest of all the graduates of the university. This was a surprise that marked my life, because I realized that during all my years of study, I was not behind the teachers, or tormented by having a high average, I just studied with love and dedication with my group of friends, I enjoyed it to the fullest and life surprised me.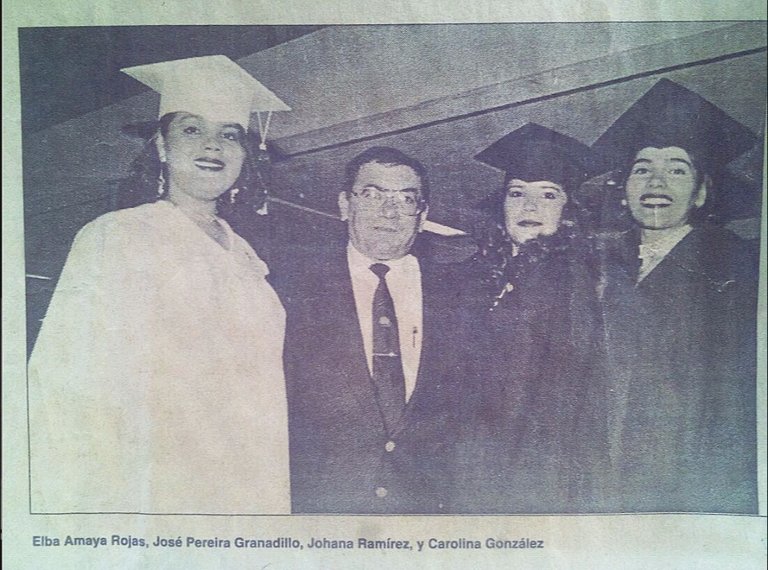 This is how I learned to enjoy the surprises of each day, I believe that to receive pleasant surprises you have to live life with joy and do things with love and we will find many good surprises. To be able to deal with those that are not so pleasant, my resource is still planning, if we have a group of answers ready for different scenarios, when we are surprised by something negative we will have more chances to face it with serenity.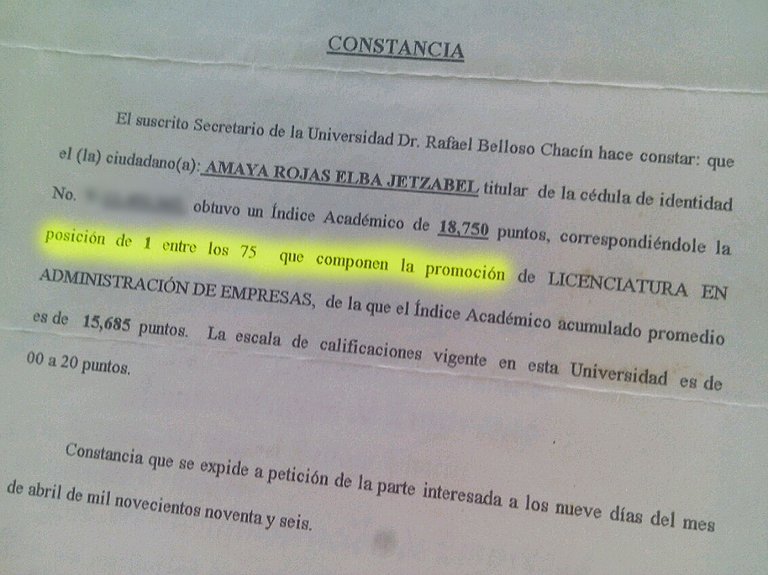 I say goodbye for now, I hope my experience will help you to reflect. Enjoy life and let yourself be surprised by it. See you next time.
Original content by the author.
Resources: Tablet ZTE E10Q
Own photos
Translated with Deepl.com
All Rights Reserved || @jetta.amaya// 2022
---
---