Hair Scunchies For My Darlings
Hello everyone,
I want to share to you my simple crochet for my two daughters. This is my very first post in this community. My mom @jurich60 encourage me to post my crochet works here.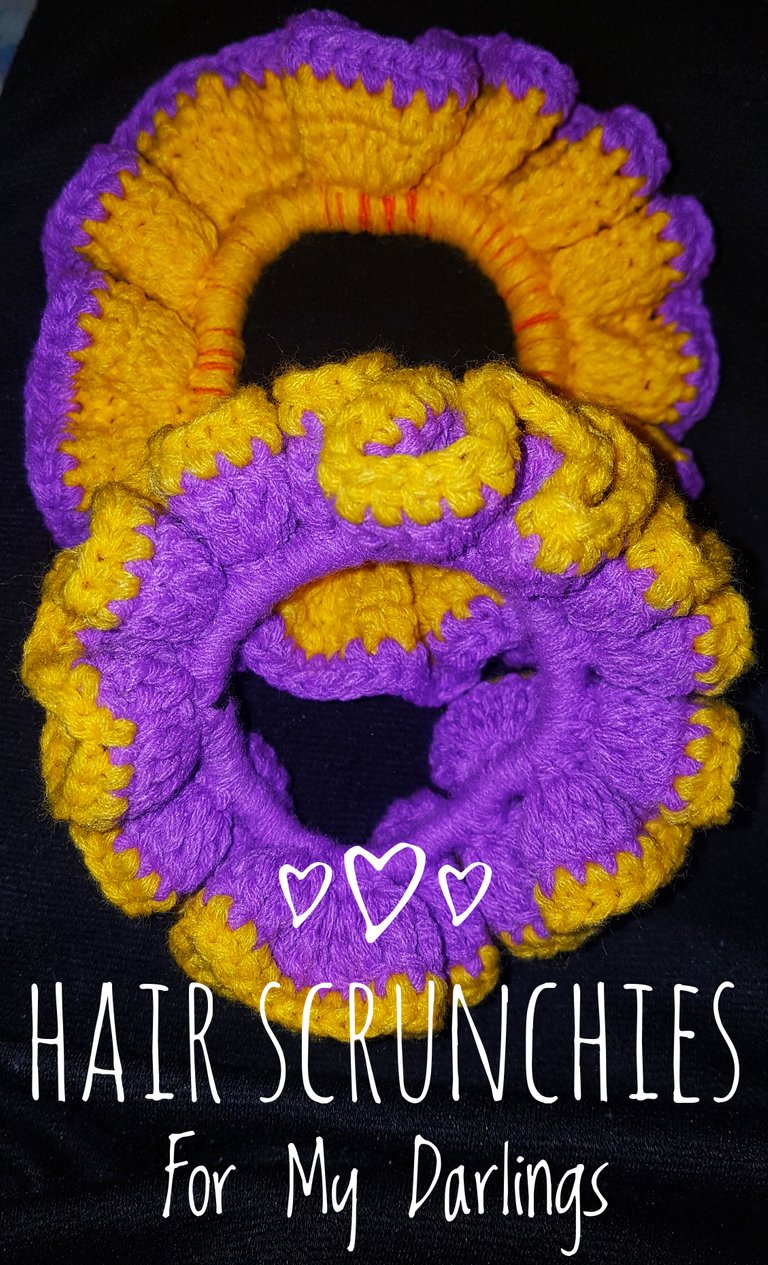 Earlier this morning, my 10yrs.old daughter told me that her ponytail was broken..the ribbon that was attached to her ponytail splitted up. Then I got a instant idea, why not I make her crochet hair scrunch so that her ponytail still looks good not plain.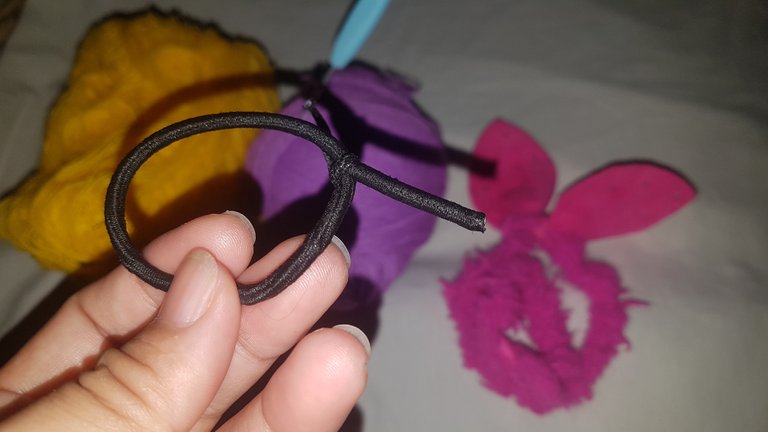 This is the ponytail that splitted from the ribbon, she tied it so, she can still use it.
She got excited when I told her I'll turn it into crochet hair scrunch. I'm so grateful my youngest sister (soon she'll make an account here so that she can also share her beautiful crochet creation) gave me a lot of her yarns so that I can crochet again. Material that I used for this hair scrunchies was Indophil yarns & a 2.5mm hook.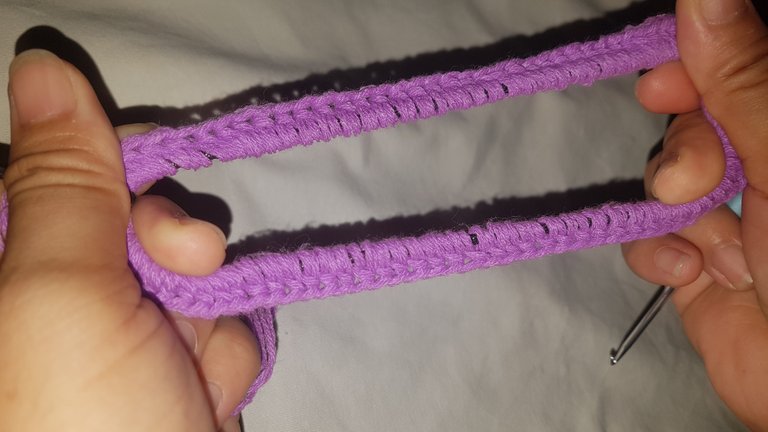 First, I covered the ponytail making double crochet stitch.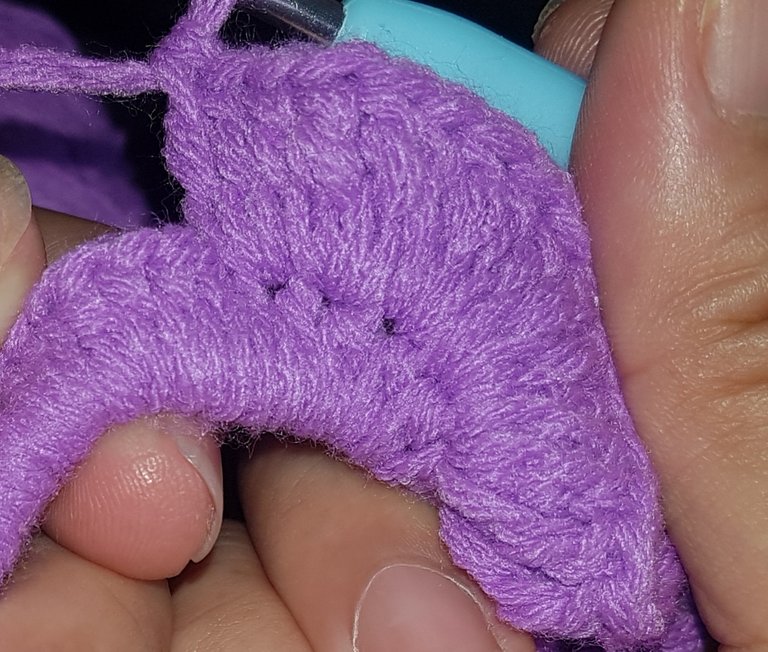 Second, I put three stand of extended double crochet to each stitch I made. So it will make a ruffled design.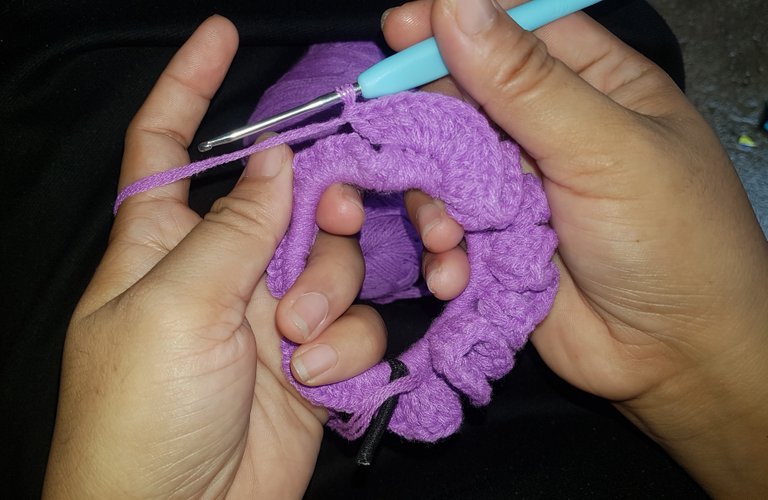 Half way through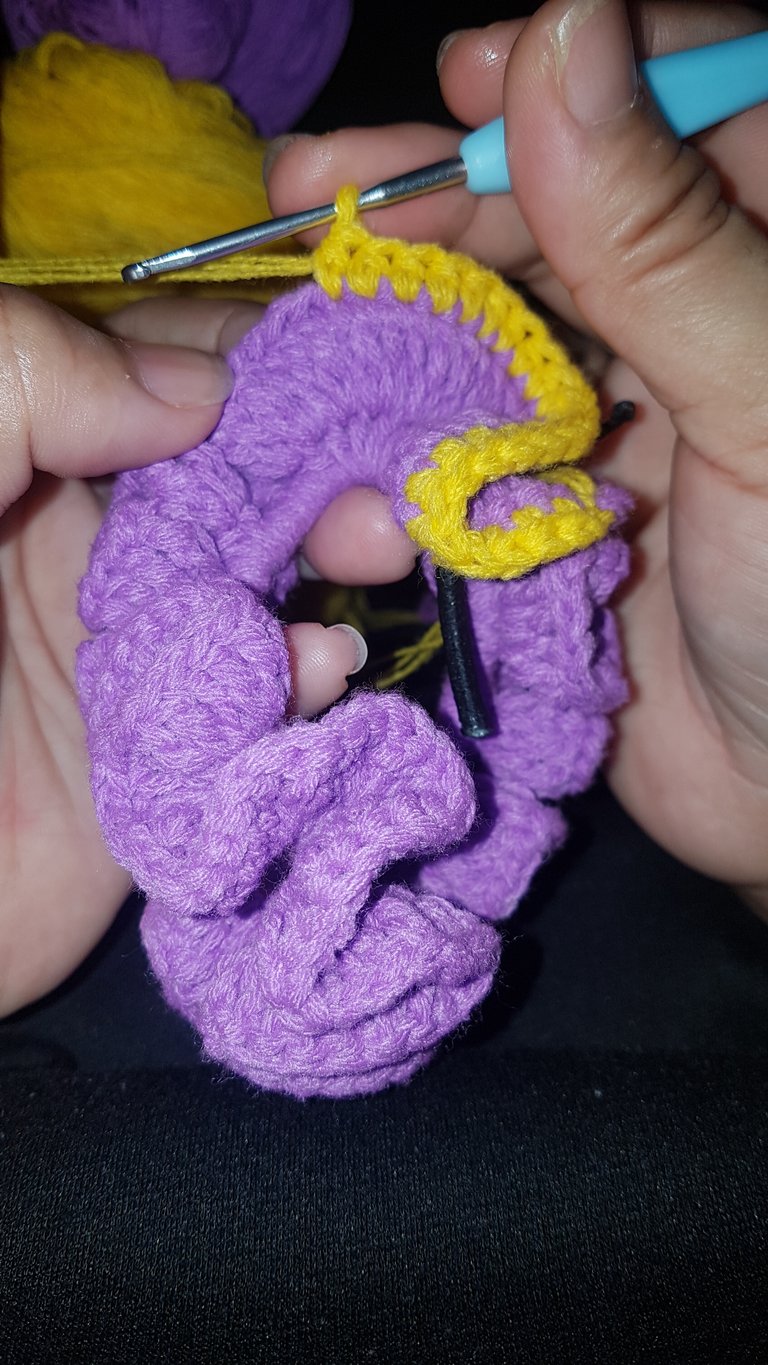 Lastly, I attached color yellow indophil making double crochet stitch again.
Here's the finished product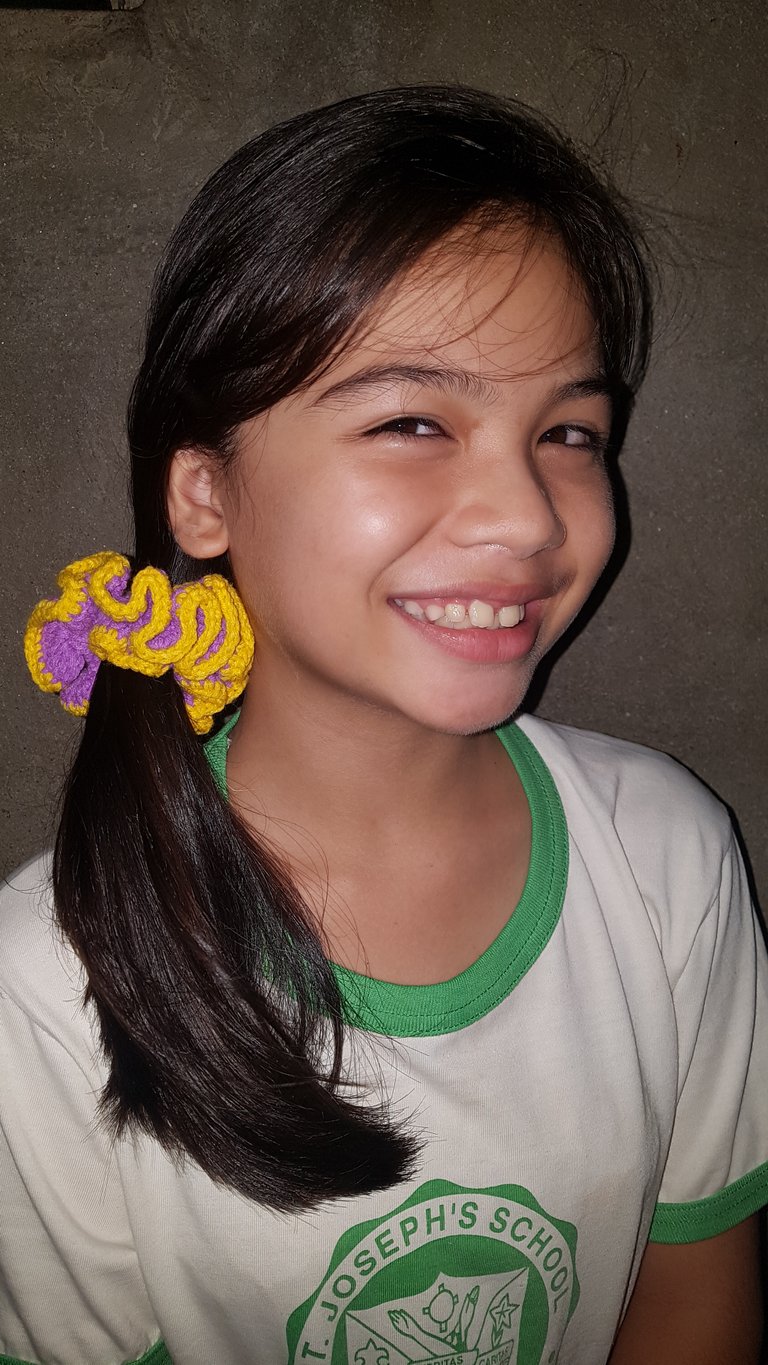 My daughter's happy smile wearing her new hair scrunch. I also made another one for her younger sister.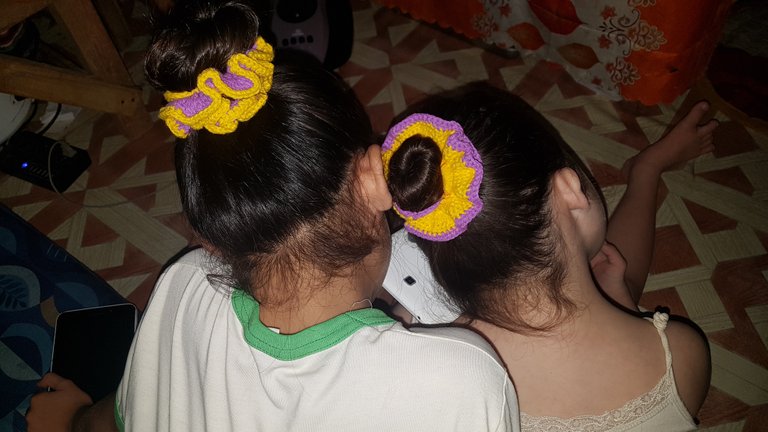 It looks good into their hair, happy much!
Oh, I'm so grateful that my mother taught me how to crochet in my early age when I was 7yrs.old, as far as I can remember. I used to watch her crocheting then I simply making single stitch on my own at the corner, lol.
I still have to learn more in crochet like making dresses. Cause I'm not know that much all those different kind of stitches. That's why I only make little projects like this crochet hair scrunch.
And that's my simple project for today my dear hivers. Hope you like it! See you in my next post.
Thanks for reading until here.
Smile,
@jewelsofaura 😉
---
---