Blissful Chaos

English
She stared from her window seat at the pelting rain. Lo-fi played softly in her ears as she watched the droplets of rain slide tantalizingly down the window. There was a certain comfort the rain brought her. There was comfort in the cool breeze that filtered through the slightly-open window slit. There was comfort in the fact that she could hear the rain sounds filtering softly through her ears even though she had music in her ears. It was a heady mix. Rain sounds and Lo-fi.
She had a lot going through her head, however, that even her rain-induced ecstasy couldn't solve. She'd received the e-mail a day before. We regret to inform you that your application wasn't successful. She remembered the smile that her lit up on her face. She'd been sitting at the hospital's waiting room then, waiting to see her Mom that was ailing and had been down with a stroke a week before. Even then the Landlord had sent a message that she would be kicked out the very day after the 30th if she failed to pay her rent.
But she smiled. One would think she was loony that goofy grin. But maybe if they looked a little closer, they would see that her smile didn't quite reach her eyes. It was a weird kind of smile, like a grimace and the bitterness etched in it soured her whole expression. Then the doctor had beckoned on her and told her that her mom would be fine, although she had to be under intensive supervision for the next couple of weeks.
Then she'd gone home and in a bid to take her mind off things called the one person that she had lived for, for nearly a decade to hear him say, I don't think I can do this anymore. I love you, but I... But she wasn't listening anymore. Maybe it's because the phone had slipped slowly from her anguished face and a smile had taken over.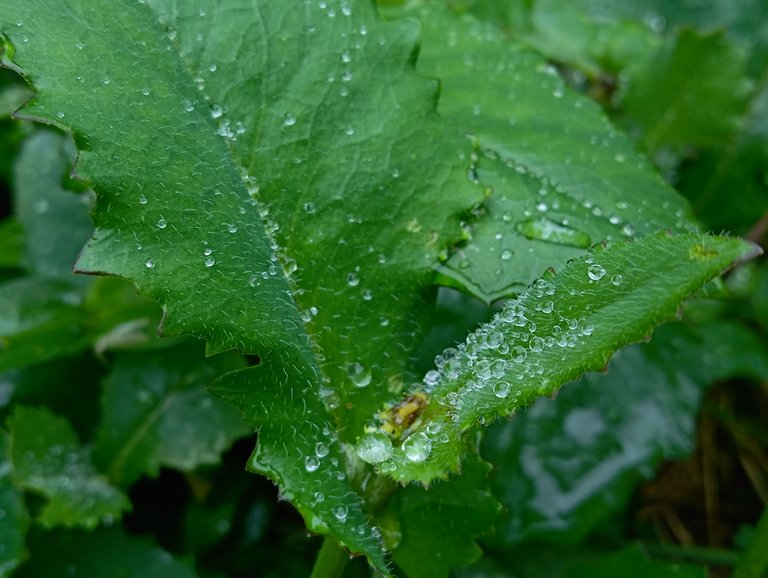 She had these thoughts in her mind and even then, she smiled. But then she looked out the window and saw that the rain had stopped, giving way to those little drizzles that were so slight, they felt like snow. And then with a sudden burst in her heart, she leapt up and grabbed her Nixon camera. Cradling it softly in her arms, she went out with the only treasure she had in her world and paused by the bush that had grown in the backyard. Pausing by a delicate-looking plant with little droplets, like crystals on it, she marvelled and promptly began to snap.
She didn't notice the tears that started running down her cheeks. Or maybe she did but was oblivious to it. All that mattered was the beauty before her and the peace she hadn't felt in so long, sweeping her.
---
Hangeul
---
그녀는 창가 좌석에서 쏟아지는 빗줄기를 바라보았습니다. 귓가에 로파이 음악이 부드럽게 흘러나오며 창문 아래로 떨어지는 빗방울을 바라보았습니다. 비는 그녀에게 어떤 위안을 가져다주었습니다. 살짝 열린 창문 틈새로 들어오는 시원한 바람이 그녀를 편안하게 했습니다. 귓가에 음악이 흘러나오는 와중에도 귓가에 빗소리가 은은하게 들리는 것도 위안이 되었습니다. 머리가 아찔한 조합이었습니다. 빗소리와 로파이.
하지만 빗소리로 인한 황홀경도 해결할 수 없는 많은 일이 그녀의 머릿속을 맴돌고 있었습니다. 그녀는 하루 전에 이메일을 받았습니다. 귀하의 지원이 불합격되었음을 알려드리게 되어 유감입니다." 그녀는 그녀의 얼굴에 번졌던 미소를 기억했습니다. 그녀는 일주일 전 뇌졸중으로 쓰러진 엄마의 병문안을 기다리며 병원 대기실에 앉아 있었기 때문입니다. 그때도 집주인은 집세를 내지 못하면 30일 다음날 바로 쫓겨날 것이라는 메시지를 보냈습니다.
하지만 그녀는 미소를 지었다. 누군가는 그녀가 미친 사람이라고 생각할 수도 있습니다. 하지만 조금만 더 자세히 보면 그녀의 미소가 눈에 닿지 않는다는 것을 알 수 있습니다. 찡그린 듯한 이상한 미소였고, 그 안에 새겨진 씁쓸함이 그녀의 표정 전체를 어둡게 만들었습니다. 그러자 의사가 손짓하며 앞으로 몇 주 동안 집중적인 관리를 받아야 하지만 엄마는 괜찮을 것이라고 말했습니다.
그런 다음 그녀는 집에 가서 거의 10 년 동안 살아온 한 사람에 대한 생각을 떨쳐 버리기 위해 "더 이상 할 수 없을 것 같아"라는 말을 들었습니다. 사랑하지만...* 하지만 그녀는 더 이상 듣지 않았습니다. 아마도 그녀의 고뇌에 찬 얼굴에서 수화기가 천천히 내려가고 미소가 그 자리를 대신했기 때문일 것입니다.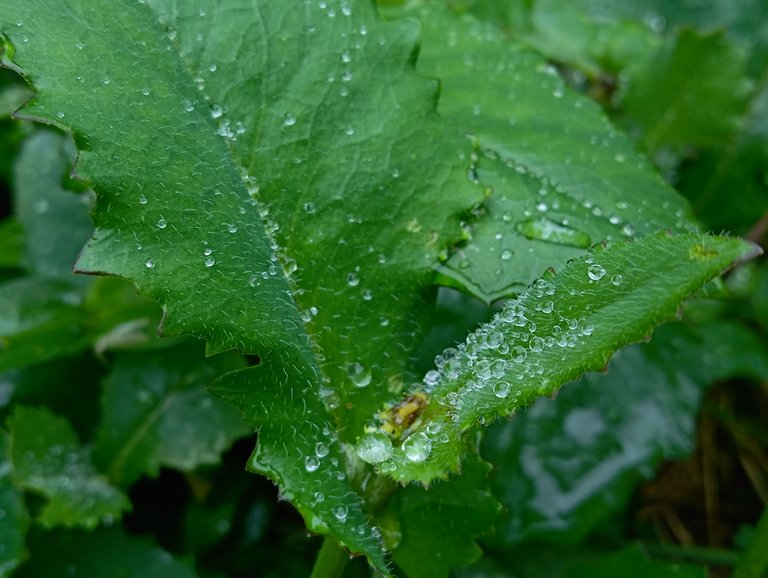 그녀는 마음속으로 이런 생각을 하고 있었고 그때도 미소를 지었다. 하지만 창밖을 내다보니 비가 그치고 눈처럼 느껴질 정도로 가늘게 내리는 이슬비가 내리고 있었습니다. 그리고 갑자기 가슴이 뛰면서 그녀는 뛰어올라 닉슨 카메라를 집어 들었습니다. 카메라를 품에 부드럽게 안은 그녀는 세상에서 단 하나뿐인 보물을 들고 밖으로 나가 뒷마당에서 자란 덤불 옆에서 잠시 멈췄습니다. 수정처럼 작은 물방울이 맺혀 있는 섬세해 보이는 식물 앞에서 잠시 멈춰 선 그녀는 감탄을 금치 못했고 곧바로 사진을 찍기 시작했습니다.
그녀는 뺨을 타고 흐르는 눈물을 알아차리지 못했습니다. 아니면 눈물이 났지만 의식하지 못했을 수도 있습니다. 눈앞에 펼쳐진 아름다움과 오랫동안 느껴보지 못한 평화가 그녀를 휩쓸고 지나가는 것만이 중요했습니다.
Jhymi🖤
---
This is my submission to the Dreemport Duo Challenge. And for a quick note, I translated a few of these myself.🤗

---
---