Long-lost
It felt suffocating. I was suffocating. Was the room ever this small? Its entirety reeking of loneliness and sickness and death? I felt an itch at the back of my neck. I stifled the urge to touch it but it persisted till I reached out and rubbed it furiously. Then I felt the goosebumps, fleeting but it left me with shudders as they wracked my skin. It was official. I was allergic to Mother's house.
Why did I even come?
I hate it here.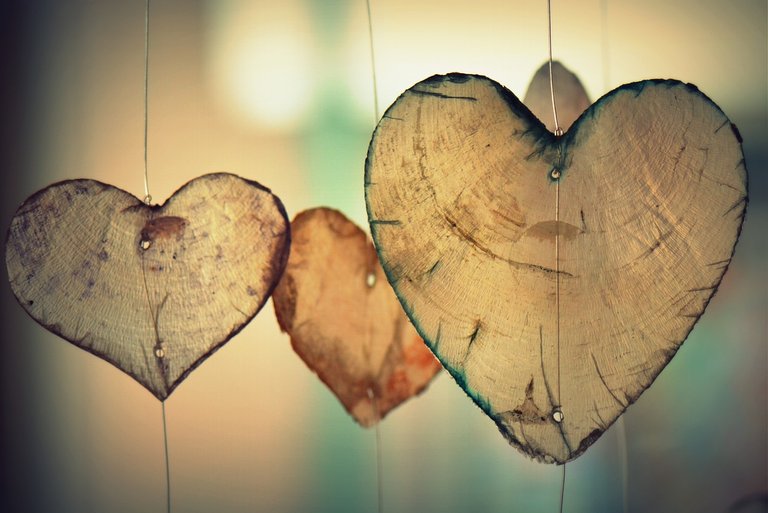 Source
"What's that Celine?" A feeble yet sharp voice called at me and the effect was immediate. The eye-bulging fear swept through me. But I schooled my features into a semblance of calm. Did i say my words out loud?
No. I wouldn't let her affect me like that again. I wasn't a gangly, choiceless eighteen year old any longer. I was different. Everything was different now.
"I see you've come to see me before I die, Celine." There was an edge of derision in her voice. Or maybe I was imagining itm At this point I wasn't sure of anything anymore.
"Stop being dramatic, mother." I didn't bother to hide the bitterness in my tone. "Hell wouldn't have you, let alone heaven. So, I don't see where you could go to if you died."
"Don't test me, girl. I could always-"
"You could always what, Mother?" I retorted, bitingly. "Not give me a say? Sell me like livestock to the highest bidder?" I scoffed. "If that's what you mean, don't bother. You couldn't do what you've already done anyway."
I was awash with the sudden memories that flooded my brain. Right here in the dark, cold sitting room. Only that time it wasn't so dark. It was bright, maybe too bright, even as the clouds were heavy with rain. I guess it was Heaven's way of marking the beginning of the end.
---
There I sat on the floor, trying one last time to plead with Mother to let me stay. She had her face turned to the side, a scowl on her face like if I attempted to touch the hem of her gown, she'd have my head.
"Why won't you let me stay? I could take a job. I could work triple hours if you want. Heck, I could even start picking bottles-"
"Celine!" Mother thundered. "I have made my decision and it is final. Don't keep Kareem's driver waiting. I'm working towards what's best for the family. Your bags are already in the car."
I remember the feeling of helplessness I'd felt then. The feeling of hopelessness. I didn't want to live with Uncle Kareem. He was mean and constantly ogled me. But there was no need telling Mother that. I knew nothing was going to change her mind. The helpless feeling gave way to white-hot rage.
"Dad would have never allowed this." I spat. Mum snapped her head in my direction. It was the first time she was looking at me directly since I'd heard the news that I was going to be living with Uncle Kareem.
"Your dad," she began scathingly "is dead! I'm alive and I raised you Celine and if I say something, you best believe that nothing you say would make me say otherwise."
---
I blinked back the tears that rolled down my cheeks as I banished that memory from my mind and heart forever.
"Why did you send for me, Mother? What do you want?" I asked, surprised by how calm and steady my voice sounded despite the rapid beating of my heart.
"Should a mother need a reason to see her only child before she's snatched by death's merciless claws?"
"It's been twelve years Mother. Twelve good years! Never once did you reach out. Never once did you ask how I was coping. Never once did you even inquire as to whether I'm even alive!"
"I'm sorry!" She yelled with a volume I didn't even think her frail body still possessed. I was momentarily silenced. "I regretted what I did, the moment I did it. But I had no choice. Kareem had already paid off the mortgage and settled the debts. I should have stood my ground and worked to pay him back, but I chickened out and threw away the only good thing in my life. I miss you, Celine. So much. And I'm so very sorry."
For twelve years, I'd imagined how it would feel like hearing those words. I'd imagined what my reaction would be and what I would say and maybe if the heavy feeling in my chest would finally be lifted. But now, I felt hollow. Bereft..But I didn't regret the next words that came out of my mouth.
"How can you miss what was never there?" I saw the fallen look on Mother's face but I pressed on. "You can't miss what you've never had. That girl you miss is gone. Forever."
And then the silence stretched, enveloping us like a glove. I didn't need to look at her to see that she was sobbing, silent, bitter tears. But I didn't leave. I sat there instead, dwelling for a long time on the things that could have been. And the things that were lost. Long-lost forever.
Jhymi🖤
---

---
---