Walking in Caracas - Venezuela
Vino a Venezuela un gran amigo que vive en España, llevaba tres años sin verle. Vivo en Caracas, en esta ocasión no le pude dar hospedaje a mi amigo por el tema del Covíd, así que decidimos vernos fuera de casa y caminar por espacios abiertos y sin multitudes, de tal forma evitar contagiarnos. A ambos nos gusta caminar, por lo cual caminar y caminar no sería un problema, mas bien sería muy entretenido.
A great friend of mine who lives in Spain came to Venezuela, I had not seen him for three years. I live in Caracas, on this occasion I could not give my friend lodging because of the Covid issue, so we decided to meet outside the house and walk in open spaces and without crowds, in order to avoid contagion. We both like to walk, so walking and walking would not be a problem, but rather it would be very entertaining.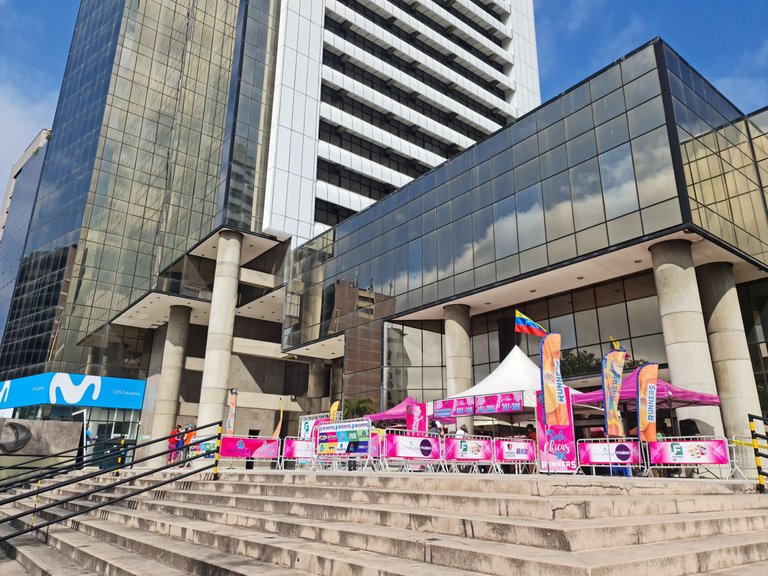 Decidimos pasear por la Avenida Francisco de Miranda, específicamente, en ese paseo nos topamos con Parque Cristal, es una edificación muy bonita y llamativa, en ese edificio existen de oficinas comerciales, también existen restaurants y sitios de recreación, es un sitio ideal para reencuentros y para pasarse un rato divertido y refrescante.
We decided to walk along Francisco de Miranda Avenue, specifically, in that walk we came across Parque Cristal, it is a very beautiful and striking building, in that building there are commercial offices, there are also restaurants and recreation sites, it is an ideal place for reunions and to have a fun and refreshing time.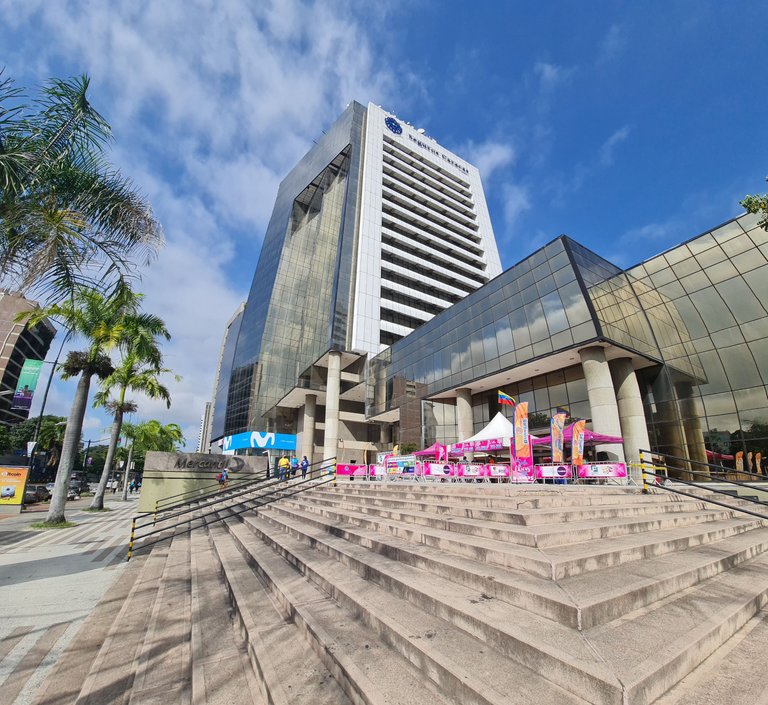 Parque Cristal está al frente del Parque del Este, es importante acotar el nombre del Parque del Este cambió a Parque Generalísimo Francisco de Miranda, este parque es muy bonito y lleno de mucha naturaleza, son 64 hectáreas de esparcimiento verdor y brillo. Prácticamente camino a diario en este parque, también en el parque practico yoga.
Parque Cristal is in front of Parque del Este, it is important to note that the name of Parque del Este changed to Parque Generalísimo Francisco de Miranda, this park is very beautiful and full of nature, there are 64 hectares of greenery and brightness. I practically walk daily in this park, also practice yoga..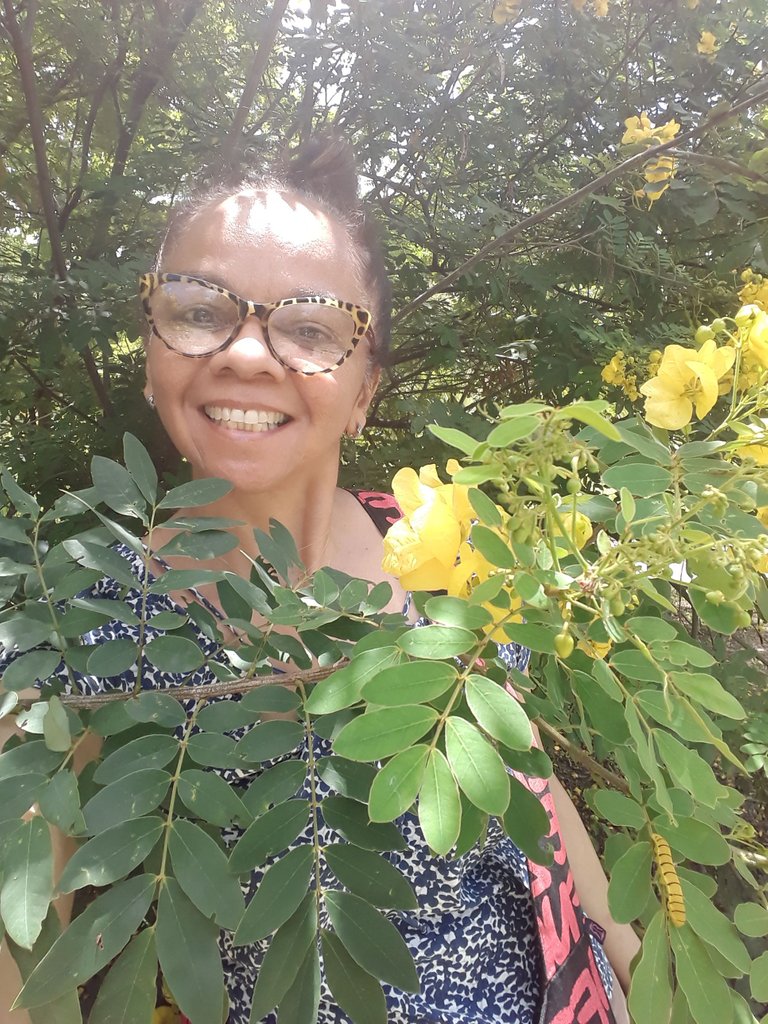 Desde el Parque y desde cualquier lugar de Caracas se puede disfrutar del Cerro Ávila, es tan hermoso y reconfortante disfrutar de su grandeza.
From the Park and from any place in Caracas you can enjoy the Avila Hill, it is so beautiful and comforting to enjoy its grandeur.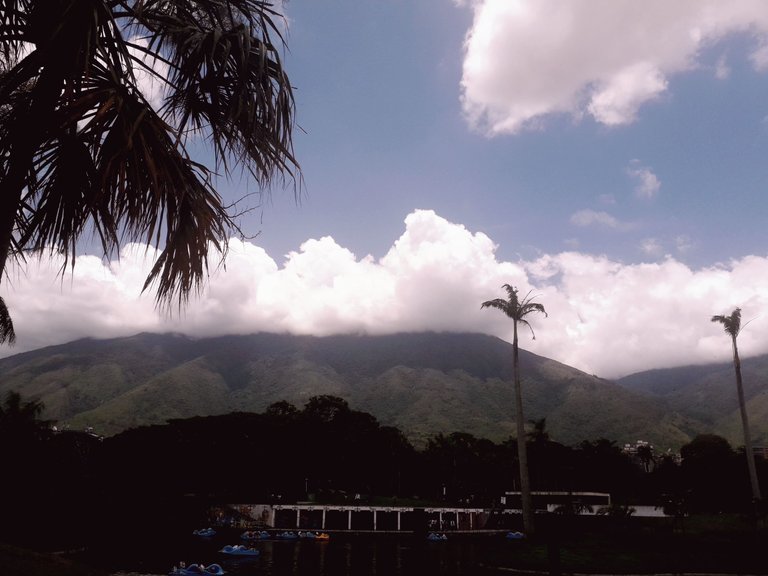 En el parque también existen dentro de los espacios. monos, cocodrilo y aves. Además, se puede disfrutar de un espectáculo colorido y de un canto al ritmo del viento, me refiero a las guacamayas, las mismas vuelan libremente dentro del parque.
In the park there are also monkeys, crocodiles and birds. In addition, you can enjoy a colorful spectacle and a song to the rhythm of the wind, I refer to the macaws, they fly freely within the park.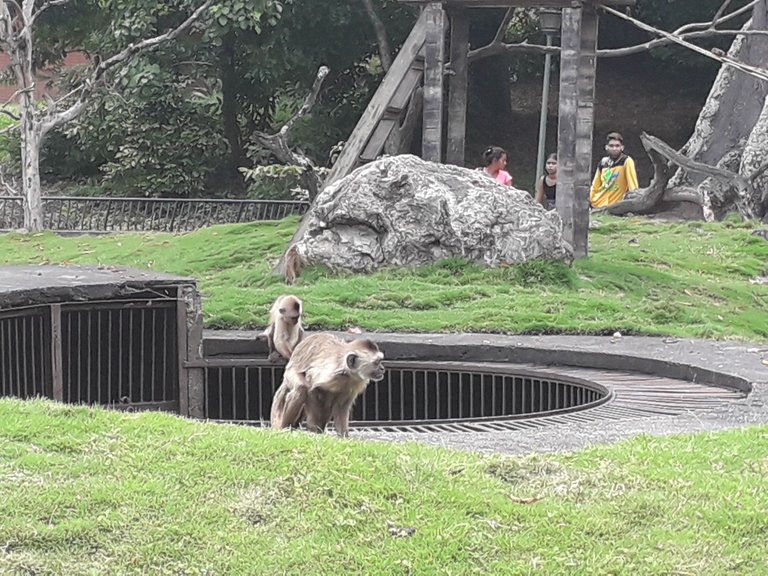 Las flores también son gala importante de este parque, a donde se voltee se puede ver color y brillo, esos colores inspiran.
The flowers are also an important feature of this park, wherever you turn you can see color and brightness, those colors inspire.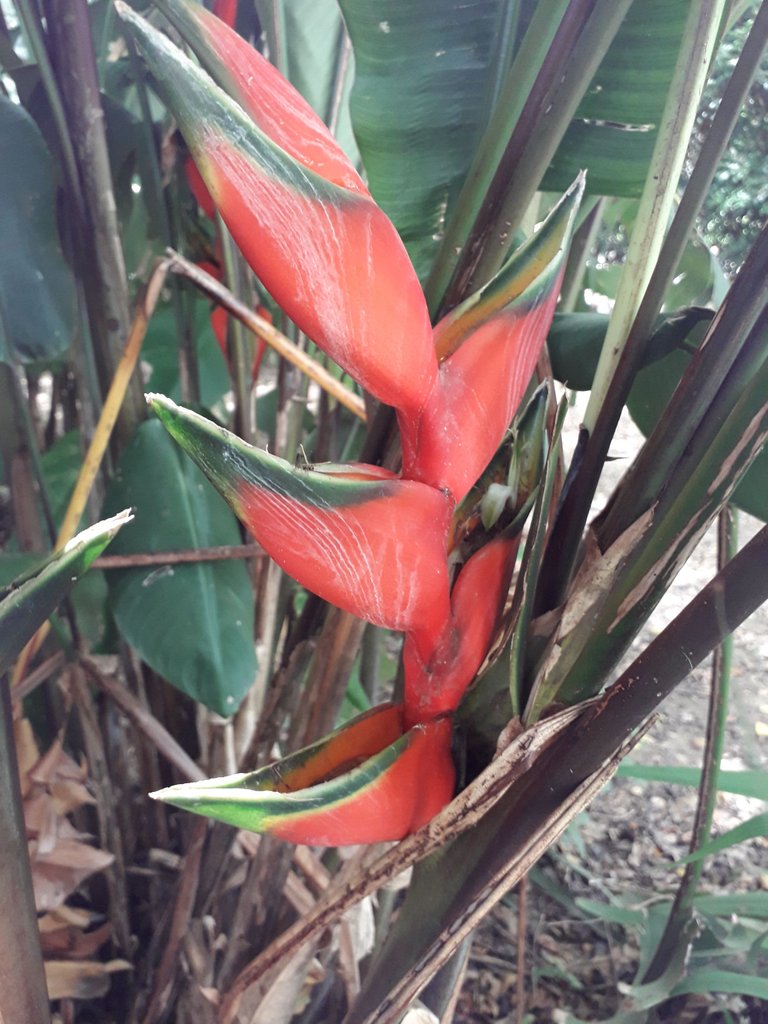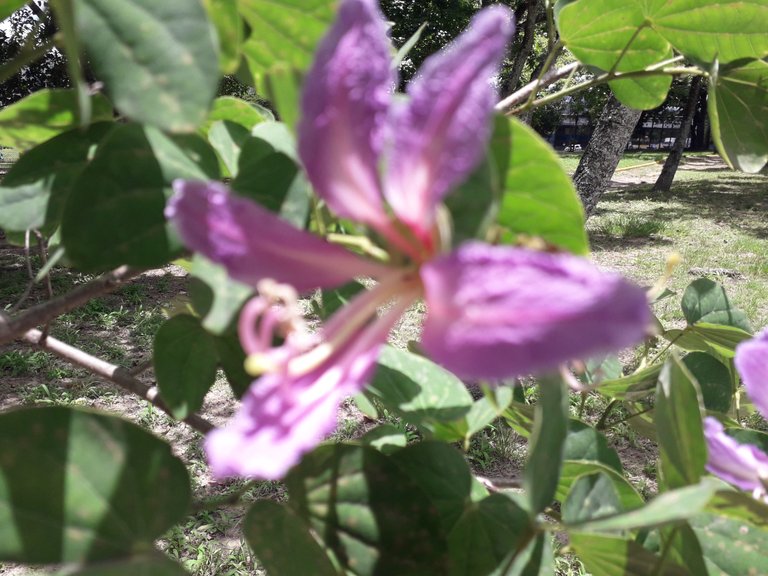 Y no podía faltar la Plaza Francia o la Plaza Altamira ubicada en Altamira, es una plaza de fácil acceso y además un punto de encuentro para ir a otros lugares. También es ideal sentarse en una de sus bancas y disfrutar de la vistosidad que ofrece el Cerro Ávila. Recientemente le colocaron las letras "Yo amo a Chacao", me parece que le da vida, las personas se toman fotos allí disfrutan mucho de ese momento.
And I could not miss the Plaza Francia or Plaza Altamira located in Altamira, it is an easily accessible square and also a meeting point to go to other places. It is also ideal to sit on one of its benches and enjoy the view of Cerro Avila. Recently they placed the letters "I love Chacao", I think it gives life, people take pictures there and enjoy a lot of that moment.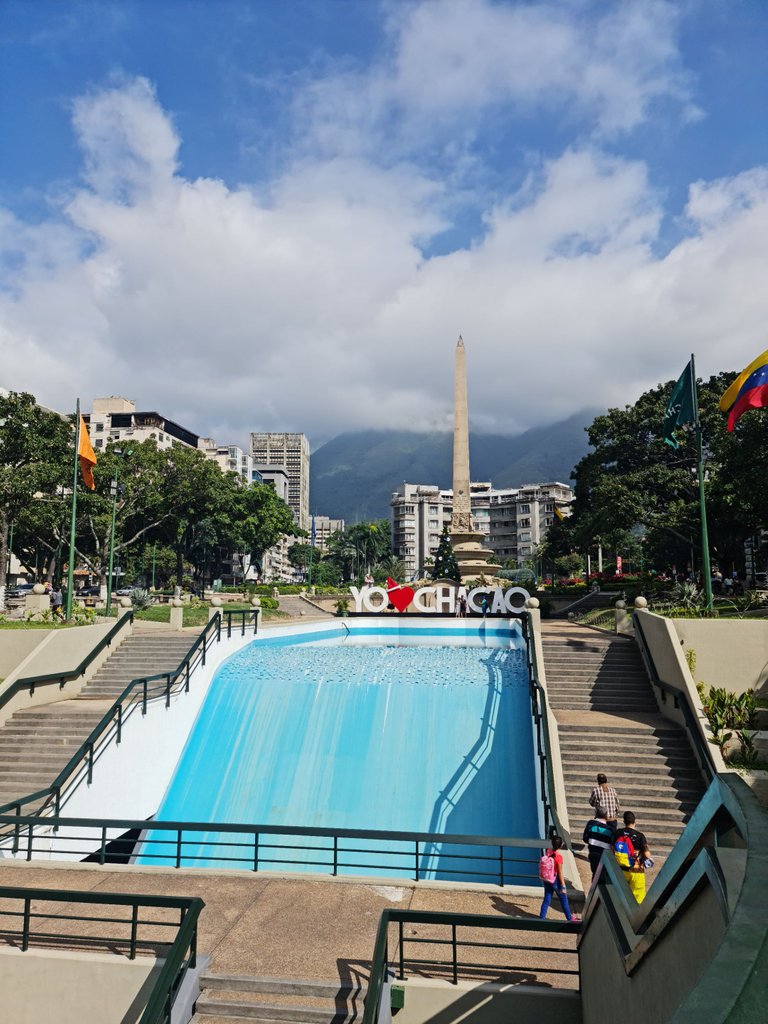 Luego de una larga caminata nos metimos en un lugar muy famoso de Caracas ubicado en la castellana El León, es un lugar en donde se estila reunirse para tomar cervezas y comer cosas muy deliciosas. En este momento es ideal porque es el aire libre.
After a long walk we went to a very famous place in Caracas located in the castellana El León, it is a place where people gather to drink beers and eat very delicious things. At this time it is ideal because it is outdoors.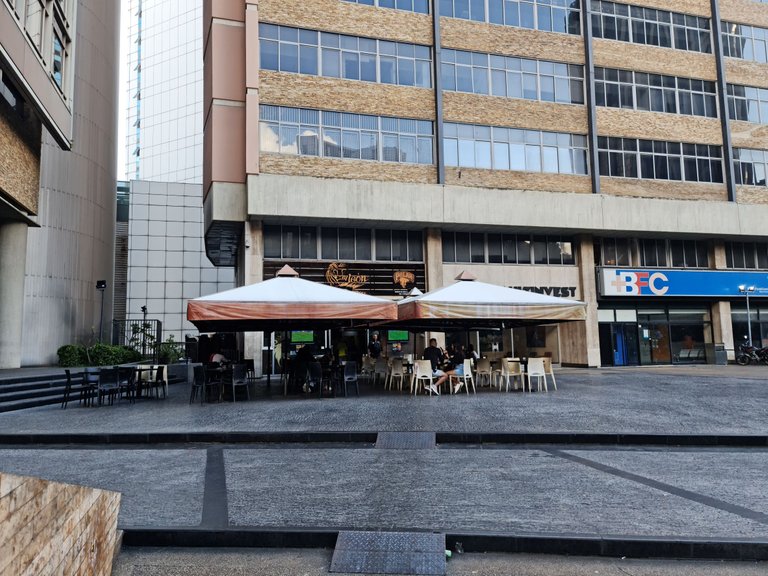 Por supuesto, no podían faltar las cervezas, no soy amante a ellas, por ello me tomé tres botellitas de wodka, mas deliciosa. Pasamos una rato agradable entre cuentos y recuerdos. Extrañando a muchos amigos que acostumbramos a ir los viernes después de la oficina o a celebrar los cumpleaños.
Of course, I could not miss the beers, I am not a beer lover, so I drank three bottles of wodka, most delicious. We had a nice time between stories and memories. Missing many friends that we used to go on Fridays after the office or to celebrate birthdays.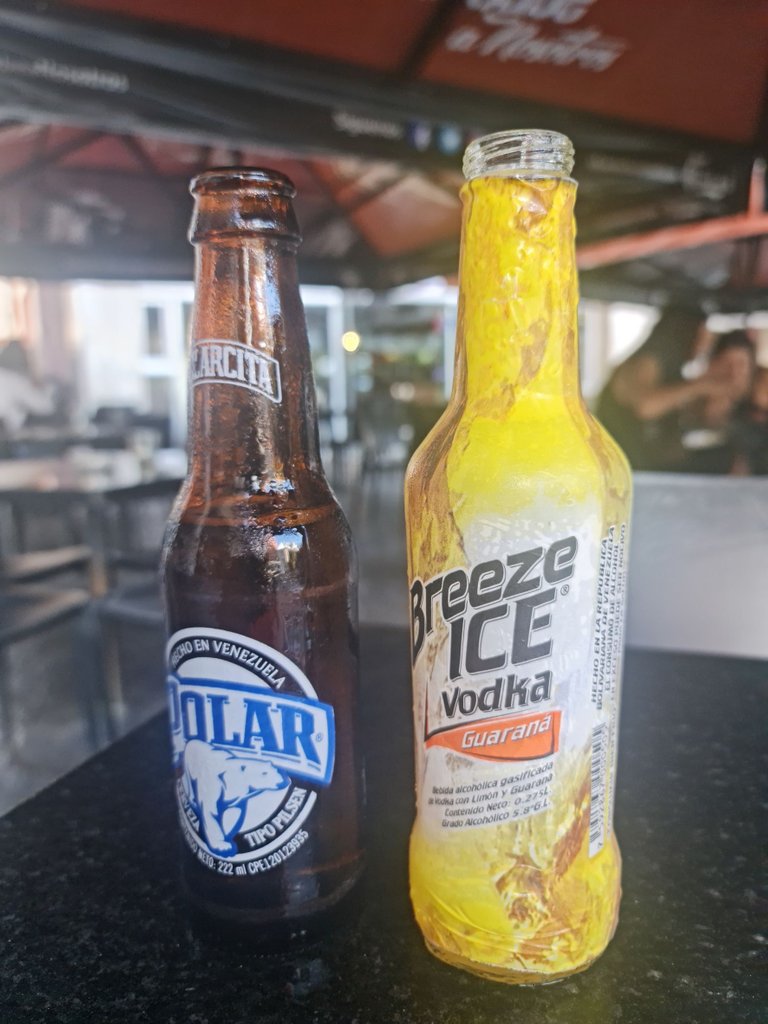 Caminar siempre es una buena opción, la ciudad siempre tiene algo interesante que ver, anteriormente no me detenía a observar ni a disfrutar como lo hago ahora. Además, resulta ser una opción económica y muy disfrutable.
Walking is always a good option, the city always has something interesting to see, before I did not stop to observe or enjoy as I do now. Besides, it turns out to be an economical and very enjoyable option.
---
Gracias por dedicar un espacio de su tiempo para leer la publicación. Si hay alguna pregunta, por favor pregúntame en la sección de comentarios a continuación.
Thank you for taking the time to read this publication. If there are any questions, please ask me in the comments section below.
Texto e imágenes: Por @jicrochet
Text and images: By @jicrochet
---
---