1st NFT and Hive Giveaway!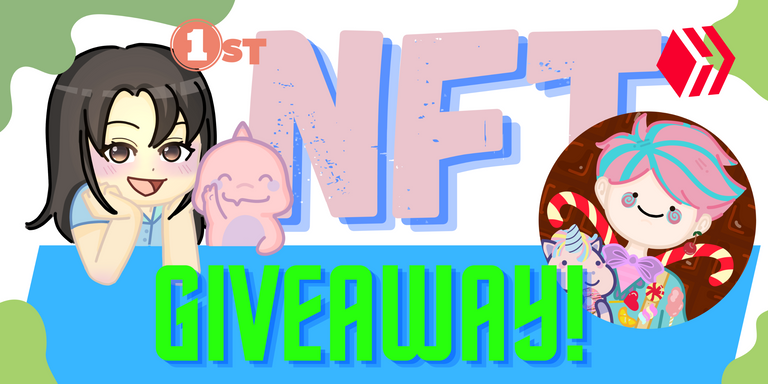 Hello!
I want to show my love and appreciation to the community by giving away Hive and NFT~ Woohoo!🥳
I appreciate people who comment, reblog, and share my art! 🥺 That is already a big thing to me. Happy that I minted my art through @nftshowroom!
Since October, I have minted 25 NFTs and sold 14 NFTs. 🥳 Currently, there are 7 holders of Chibis on Hive. Volume of 273.880 Hive.
I will be giving away Sugar!
---
It is easy to join the giveaway!
Here are the mechanics:
Answer the question. What is your favorite local candy/chocolate and why?
Let's share some of our sweets. 🍫 It is also a way to share something about your country.
Not a fan of sweets? Just share something that you like to eat. 😊
2 Just make it under 3 sentences.
3 One entry only.
Optional: Follow me for more giveaways in the future. 😊
Winners will be picked via Hive random comment picker. Giveaway entries are valid until time runs out. 😊
Second round
For this round, only holders of Chibis on Hive are qualified. Two winners can win 20 Hive each! It must be held and bought. You can still join up until the draw day.
You do not have to do anything as long as you followed the mechanics above.
---
Good luck to everyone! 💖
Check out my Chibis on Hive collection here!
👾 NFT Showroom: nftshowroom.com/jijisaurart
All of my NFTs are 1/1 non-generative, hand-drawn art, 1 by 1 produced!
---
📸 Banner edited on Canva. ©️jijisaurart
---
---