Chibis on Hive | Happy Chinese New Year!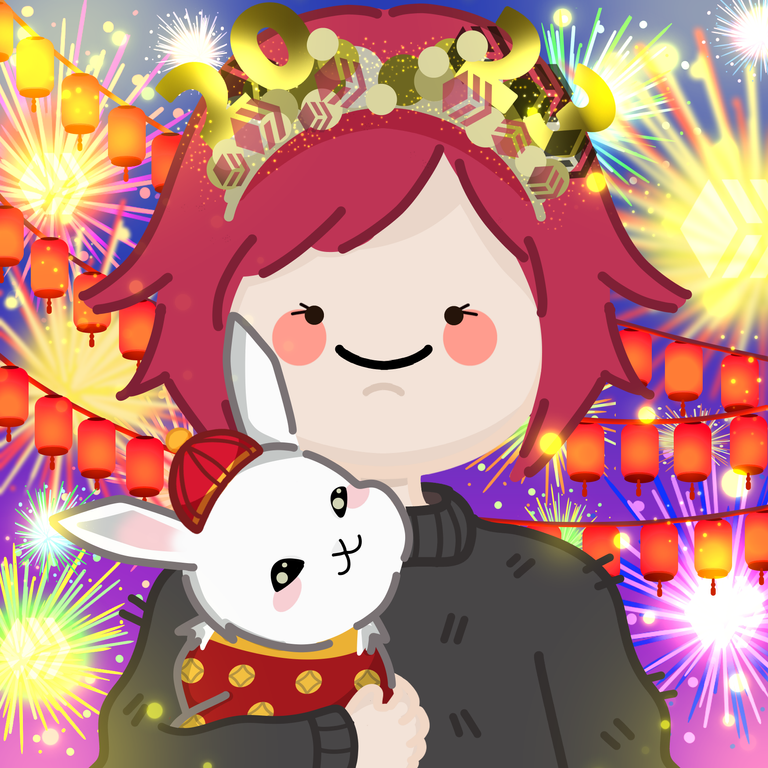 Name
The name Magenta is inspired by the color of the year Viva Magenta. The hair color is a vibrant shade of red. The color is naturally found in cochineal beetles. These were used by the Mayans to dye their fabrics.
Character Inspiration
Obviously, this NFT is inspired by the Chinese New Year. The Chinese have a big influence on the Philippines' culture, especially in food, traditions, and superstitions. One superstition that I can relate to is to be as noisy and loud as you can during the new year to ward off evil spirits. Also, this year is the year of the water rabbit. According to the zodiac sign, people who are born in the year of the rabbit have soft and tender personalities.
Character Story
Happy Chinese New Year from Magenta and Lucky! What are your wishes? Do not forget to put money in hong baos for luck, life, and happiness!
---
This NFT is up for grabs! Check it out here!
All of my NFTs are 1/1 non-generative, hand-drawn art, 1 by 1 produced.
👾 NFT Showroom: nftshowroom.com/jijisaurart
🥰 Open for commissions!
That is it for this art blog. I will see you at the next one!
📸 All photos are owned and taken by me, otherwise credited.
©️jijisaurart
---
---