Chibis on Hive | Purple Goth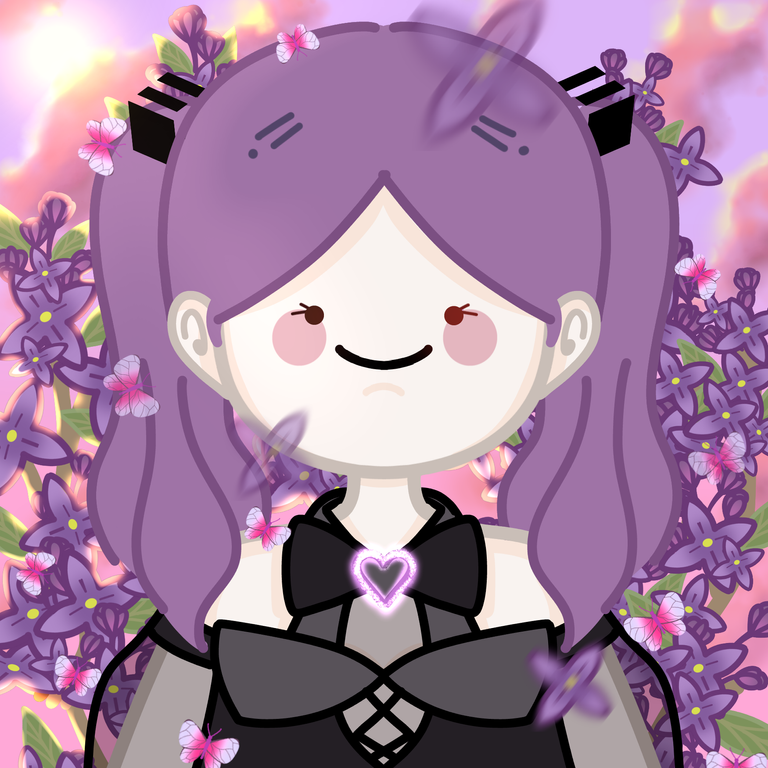 Name
The name for this chibi is from the purple flower called Lilac.
Character Inspiration
Got inspired by the emo/goth era of the early 2000s. I am not gonna lie, I used to like the goth style, probably because of my peers. I just go to whatever my friends are into.
But I realized that I do not really like dark or antiquated styles. I always go for cute, soft, dainty, or colorful styles. I only draw dark-themed art when I am experimenting, joining a contest, or a theme. I just noticed that a lot of people like dark themes.
So this chibi is a fusion of the soft and dark theme. The lilac and the clouds represent the soft side. The goth clothing, one red eye, and pale skin represent the dark theme. It is just a balance of opposite themes.
Of course, this chibi will always have that sparky heart~ 💖
Character story
Rainbows and unicorns? Nah. Lilac is not a fan of your cute and colorful world. You can never go wrong with goth. 🖤
---
This NFT is up for grabs! Check it out here!
All of my NFTs are 1/1 non-generative, hand-drawn art, 1 by 1 produced.
👾 NFT Showroom: nftshowroom.com/jijisaurart
🥰 Open for commissions!
That is it for this art blog. I will see you at the next one!
📸 All photos are owned and taken by me, otherwise credited.
©️jijisaurart
---
---