Chibis on Hive | Will You Bee My Valentine?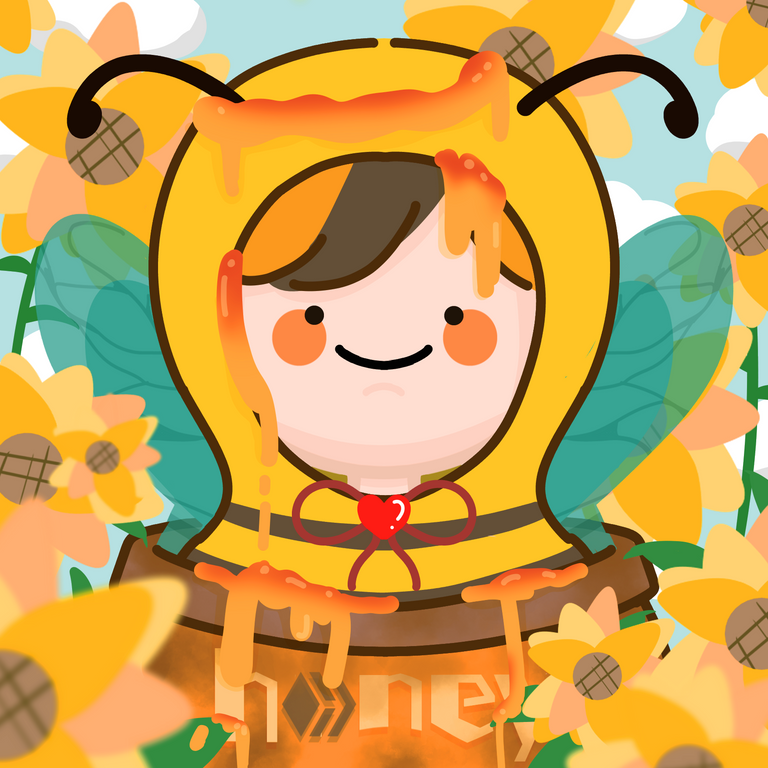 Hello!🍯
This is my first minted NFT of the month. Since February is the love month, most of my art will be on that theme. 😊 Last month, I only managed to mint two. I do hope that I would be able to mint five or more this month. 💕
Name
The first thing that came to my mind is Buzz. Buzz is the humming sound of bees. Also, Buzz means a feeling of excitement and energy. It is just so fitting for this chibi. 🐝
Character Inspiration
The first draft was a chibi holding a honey pot and honeycomb. Later on, I thought of just making a bee character. I was thinking if I should go for a red bee like the color of Hive. I ended up going for the color yellow and a red tie. I just then incorporated the Hive logo on the "honey". 🍯
Character Story
Buzz the busy bee comes out from the hive to fetch some delicious flower juices! He loves hanging around in the sunflower garden. After working all day, he goes back to the nest to enjoy some hard-earned honey.
---
This NFT is up for grabs! Check it out here!
All of my NFTs are 1/1 non-generative, hand-drawn art, 1 by 1 produced.
👾 NFT Showroom: nftshowroom.com/jijisaurart
🥰 Open for commissions!
That is it for this art blog. I will see you at the next one!
📸 All photos are owned and taken by me, otherwise credited.
©️jijisaurart
---
---