Finally Finished The Game!
Hello, Gamers! 🥳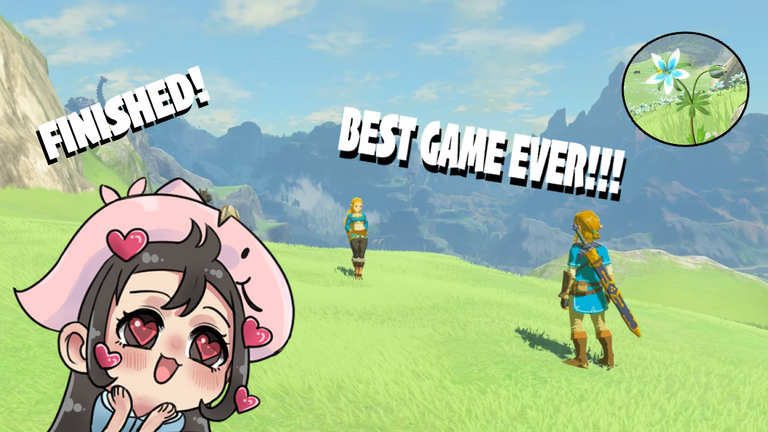 This is the 7th and last blog of my BOTW gameplay. It has been my routine for almost four months and a half to open my Switch and continue the journey, and yeah, here I am finished the game. 😁 Both happy but lowkey sad that the best game I ever played on Switch is now done, haha! 😅
Navigating Hyrule Castle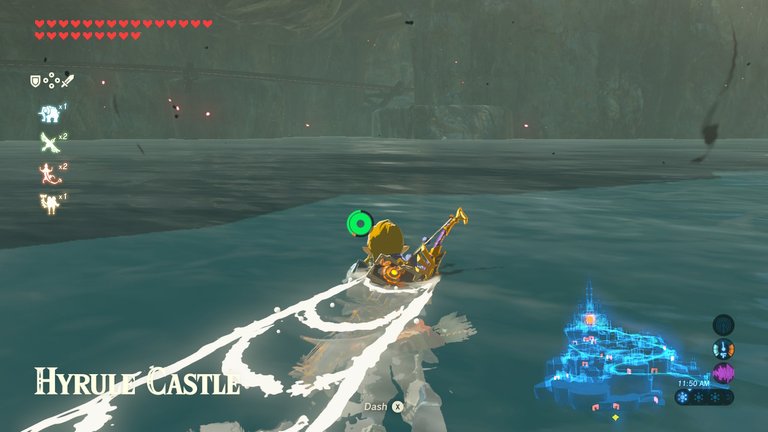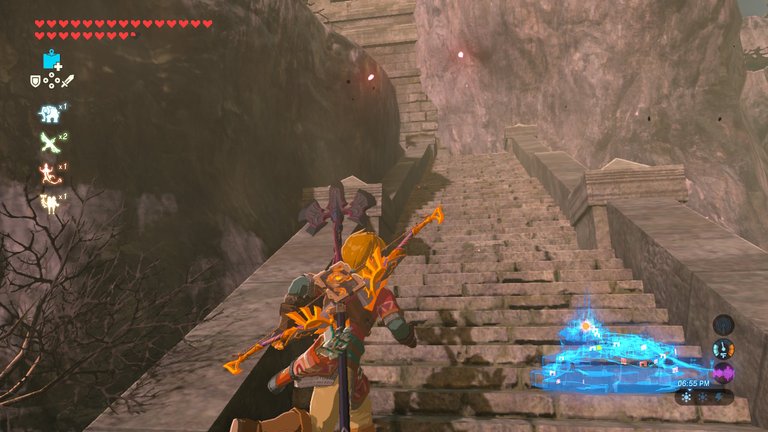 The goal of the game is to destroy Calamity Ganon in order to restore peace. Now that I upgraded my weapons, heart, stamina, and completed the four divine beasts, I am confident that I can complete the main quest.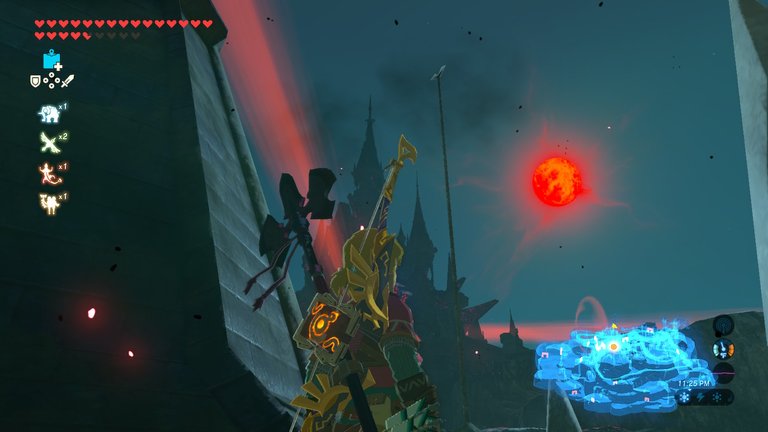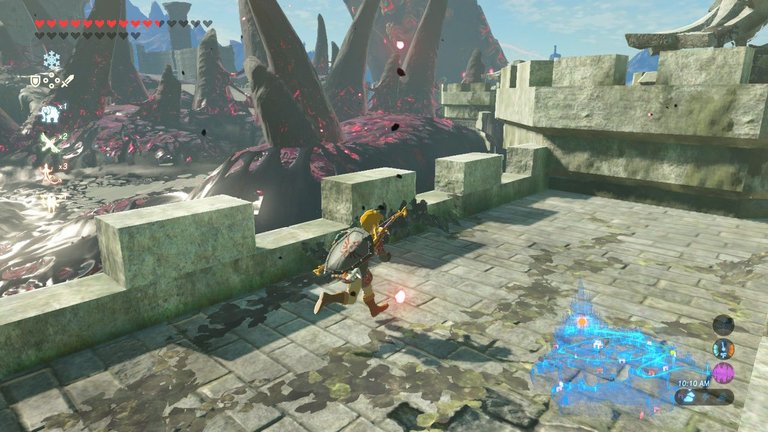 Hyrule Castle has a lot of Guardians under Ganon's malice, so I have to be stealthy and be careful not to be noticed. A shot from the Guardians takes a lot of damage. 😆 Calamity Ganon is far up on Sanctum so I had to go through rivers, stairs, etc. There is a mini pa in the lower right corner for a guide.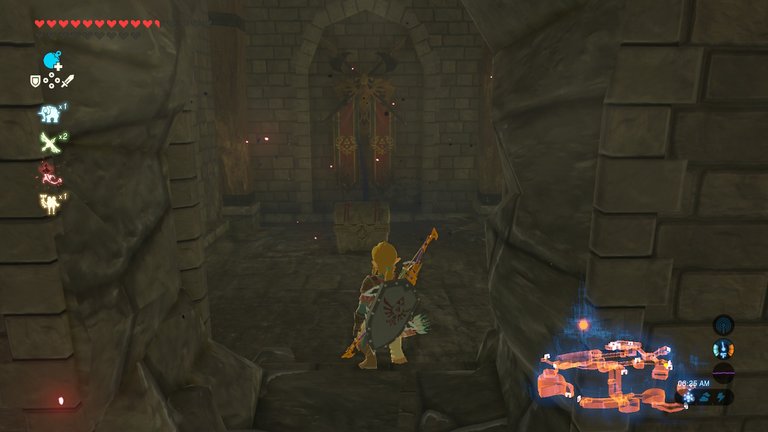 Along the way, I found some high-powered weapons or treasure chests. Some are tucked or behind a wall, very tricky!
I found Princess Zelda's room! I checked every corner so as not to miss something. I found a sword but it is not that strong to keep in my inventory. I was expecting more though, like pictures or cut scenes.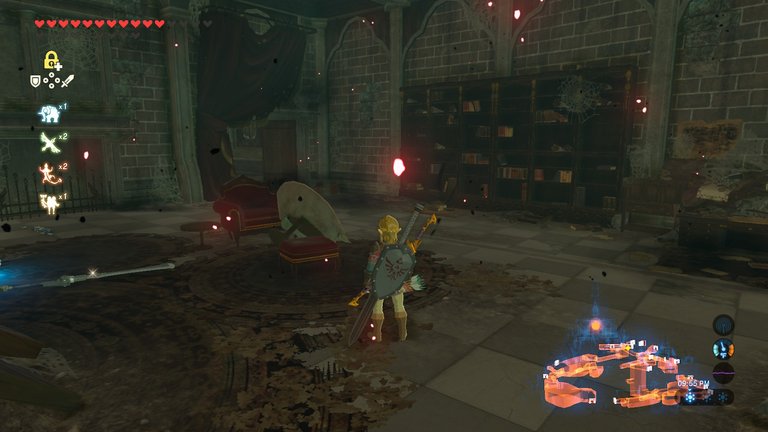 On the opposite side is Princess Zelda's study room. It is one of the captured memories locations. This is where she takes time to study different kinds of flora and fauna of Hyrule, especially the Silent Princess. Inside, I found a diary containing her journey of discoveries and heartaches of her father's strictness.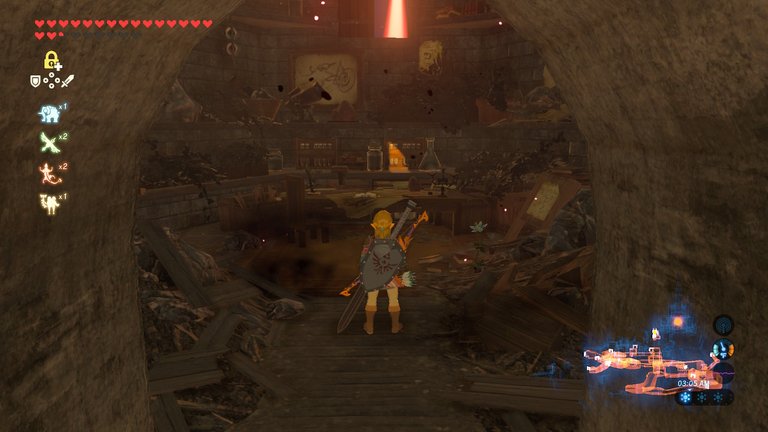 Sanctum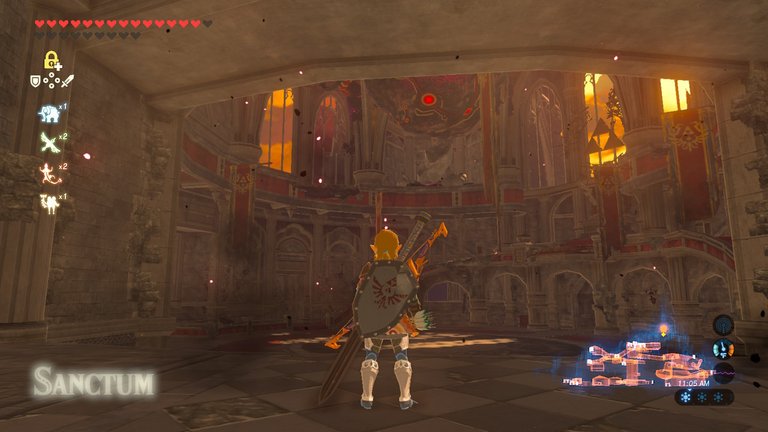 Took me almost an hour exploring the Hyrule Castle. Finally, I reached the room where Calamity Ganon had been kept for a long time. This monster is freaking huge and frightening!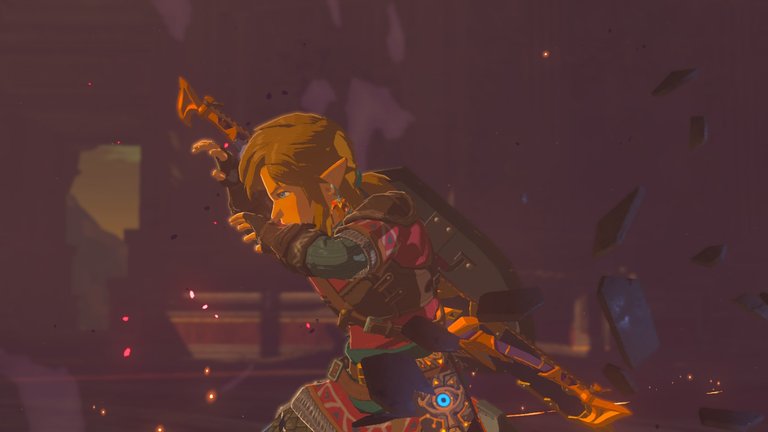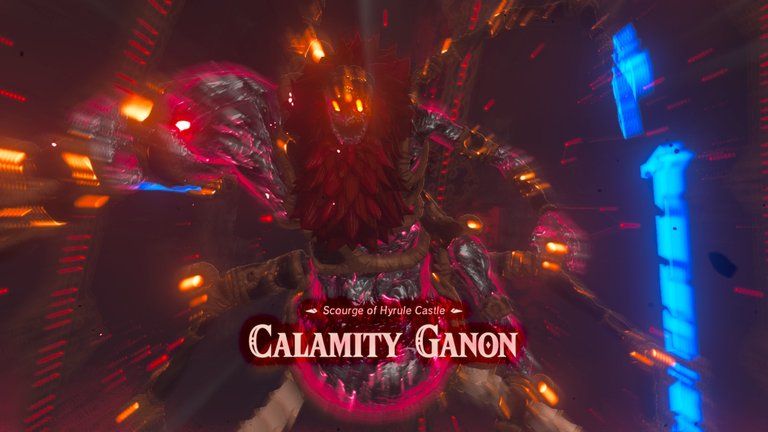 Before the fight began, the four champions who piloted the four divine beasts appeared and backed me up in fighting Calamity Ganon. With their help, Ganon's health is down to half.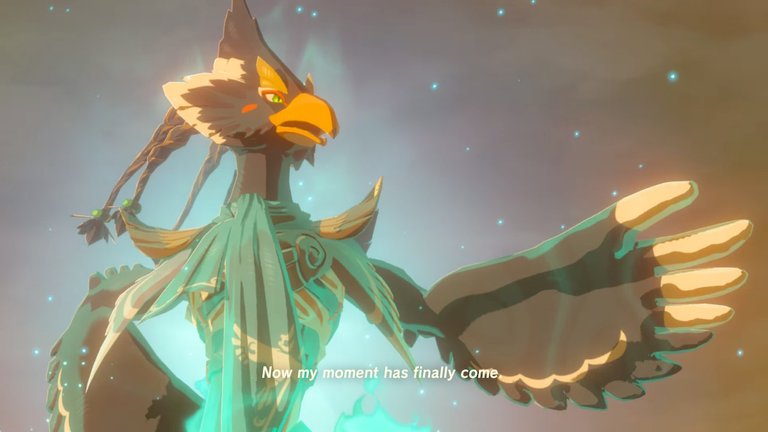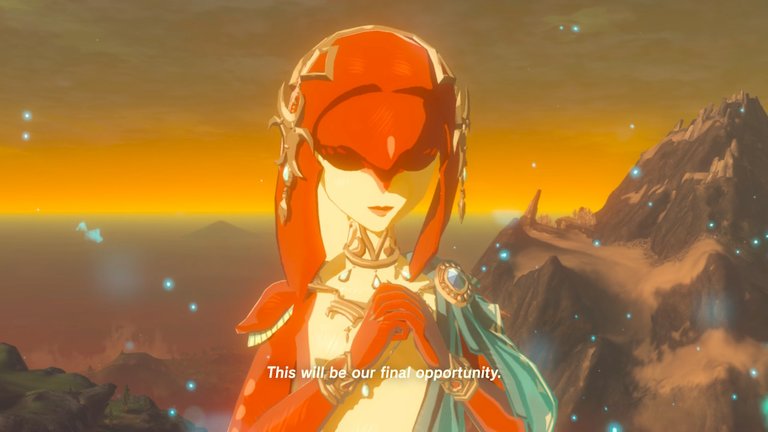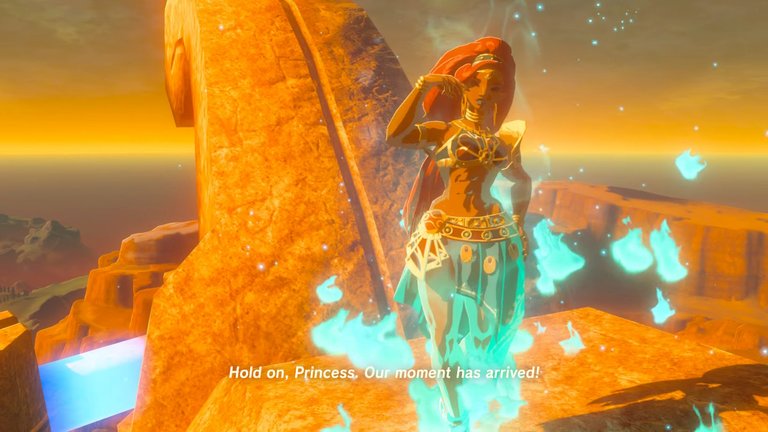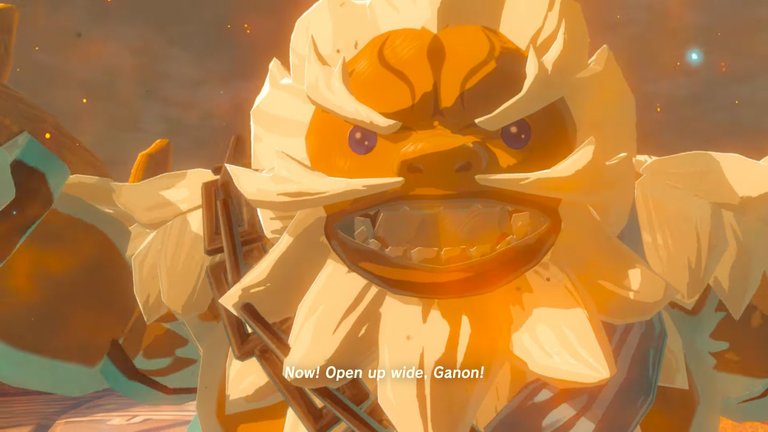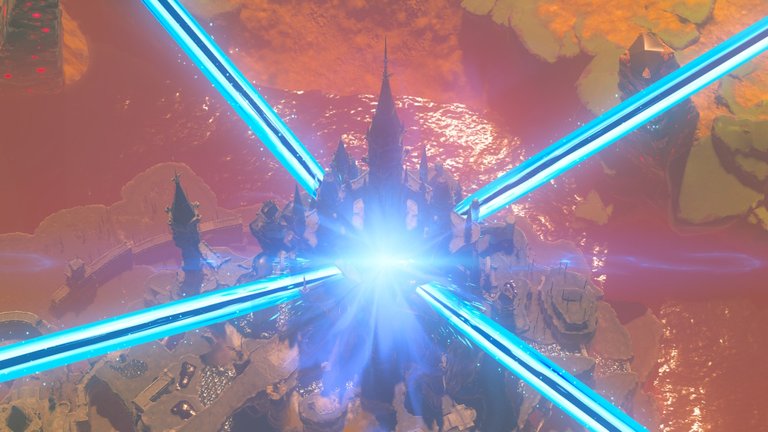 Now, it is my turn to finish this battle and seal Ganon away. I used all the champions' abilities, especially Urbosa's fury. I would say with the right timing and enough health, Ganon can be easily defeated.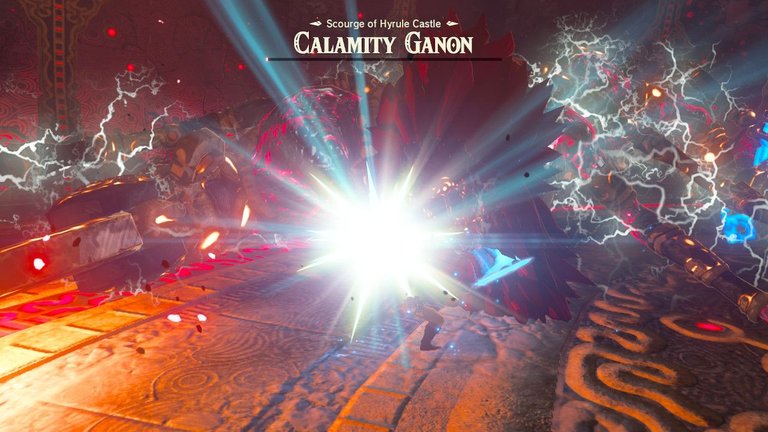 Dark Beast Ganon
God, I thought it was the last Ganon! I was transported to Hyrule Field and found myself an enraged gigantic beast in front of me. I was thinking, this was impossible to defeat considering my weapons and abilities.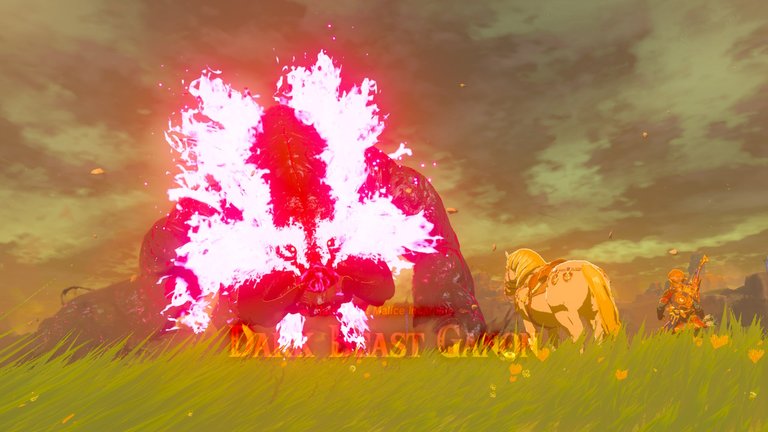 Suddenly, I can hear Princess Zelda's faint voice. She gave me the best bow and the best horse. I have a limited number of arrows so I better not mess this up. I just have to give my best shot now.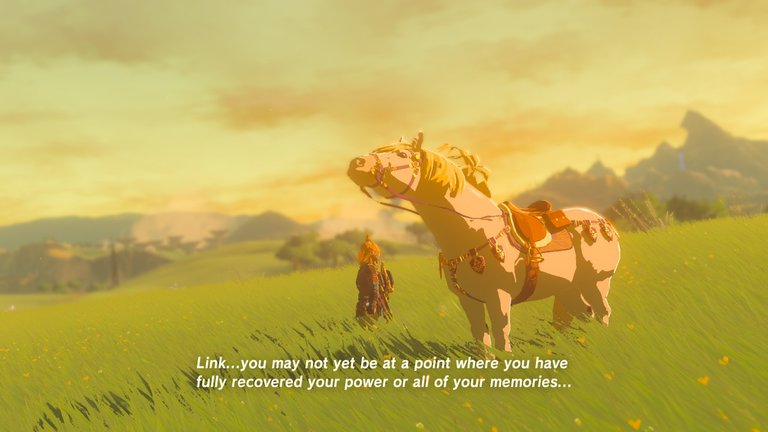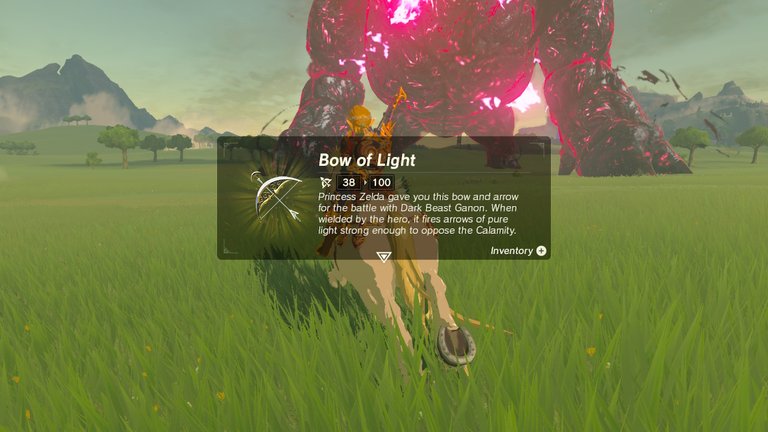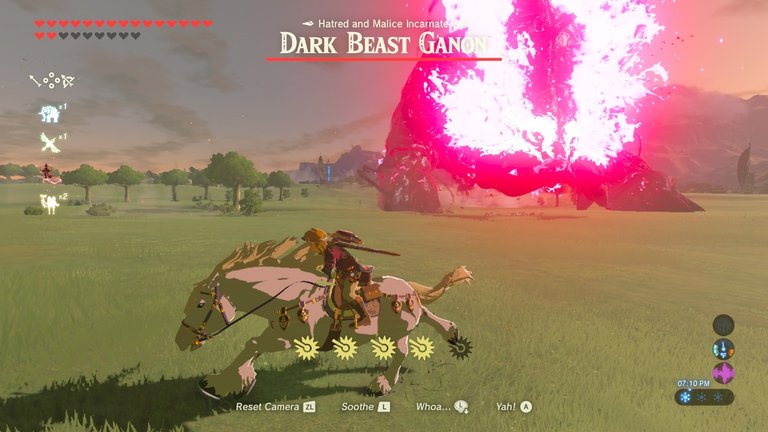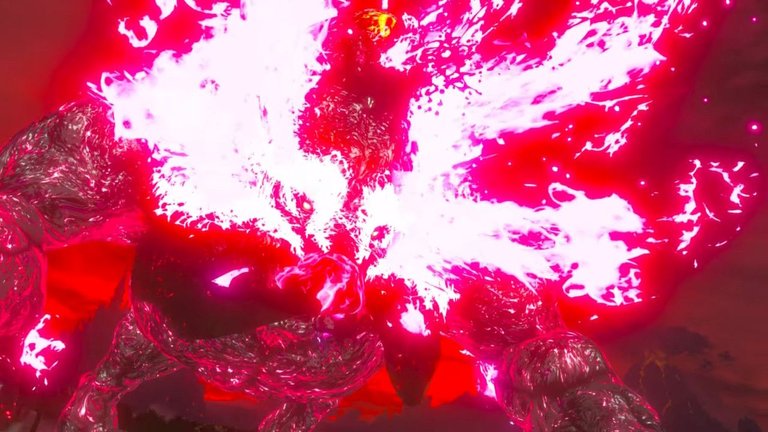 The last shot is on the center eye of the beast, and BOOM! Gotchaaa! 😈 A glowing Princess Zelda appeared from the sky and sealed away the Beast Ganon.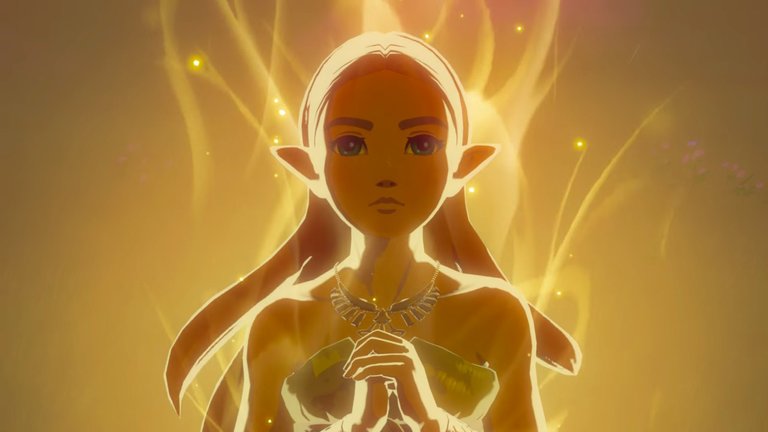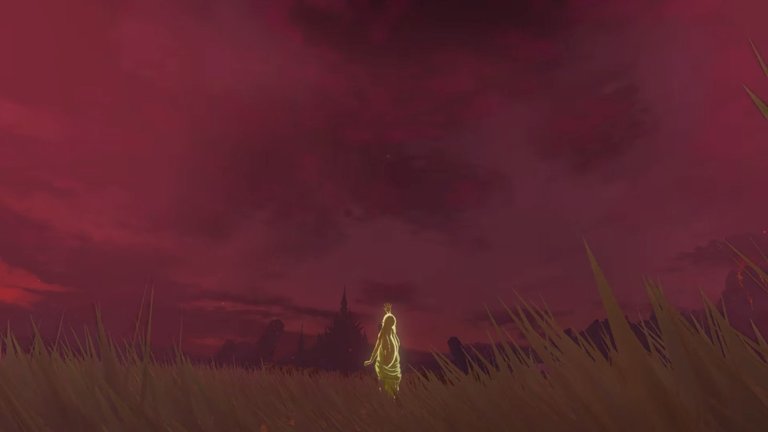 The red sky turned to daylight and then, there was a cut scene prompt of Princess Zelda and Link. Princess Zelda always believed in Link in defeating Calamity Ganon. She thanked him and called him the hero of Hyrule. The last question was, "Do you really remember me?". I thought I was going to hear Link's voice for the first time. 🤔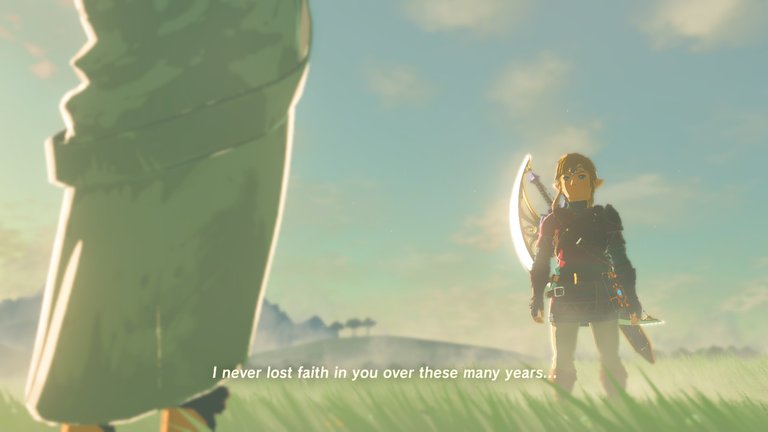 After credits
The Hyrule Castle is destroyed in the aftermath of great calamity. At the top, there they are, the four champions and the King of Hyrule, Princess Zelda's father. Looking down at Zelda and Link. A silence... and disappeared.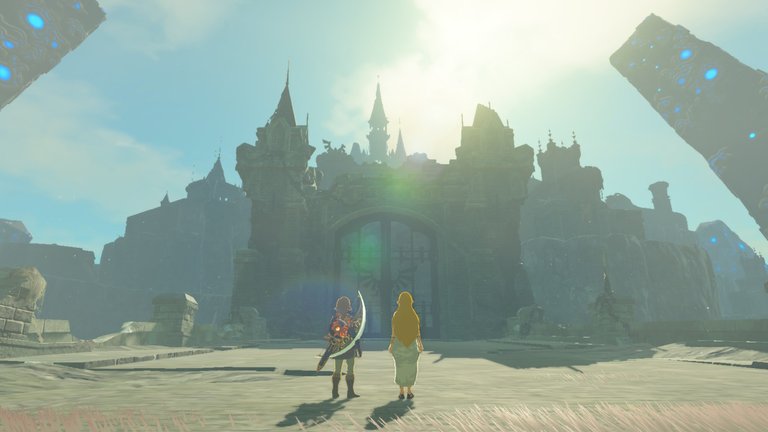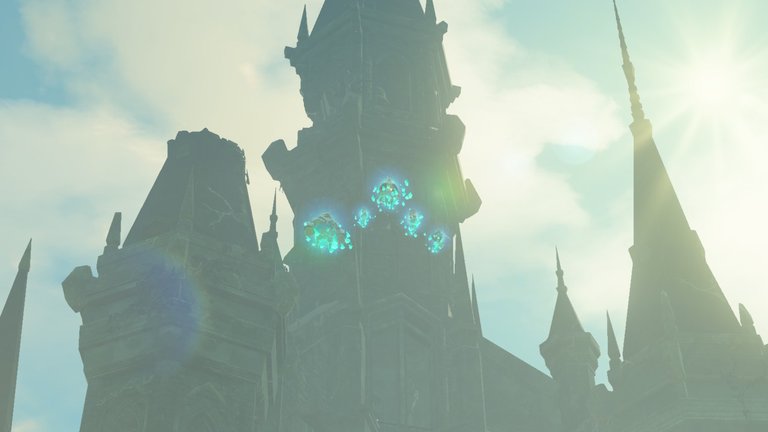 After the "The End", there is another ending scene. They are on top of the mountain on a mission to Zora's Domain. While Zelda is walking behind Link, she turned around and said, "I suppose it would make sense if my power has dwindled over the past 100 years...". Here, she is admitting her weakness and trusting everything to Link. I am happy to see them treating each other as friends, and not Link as a guard to the princess.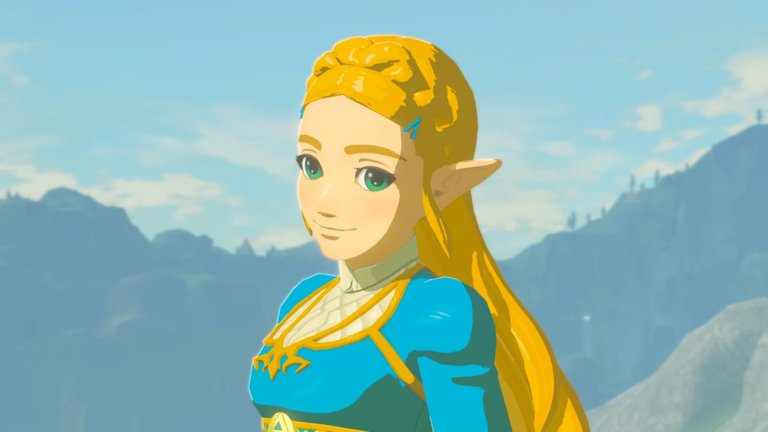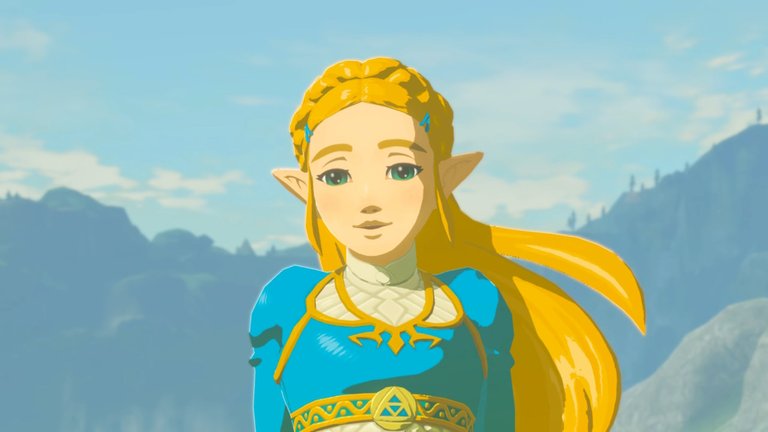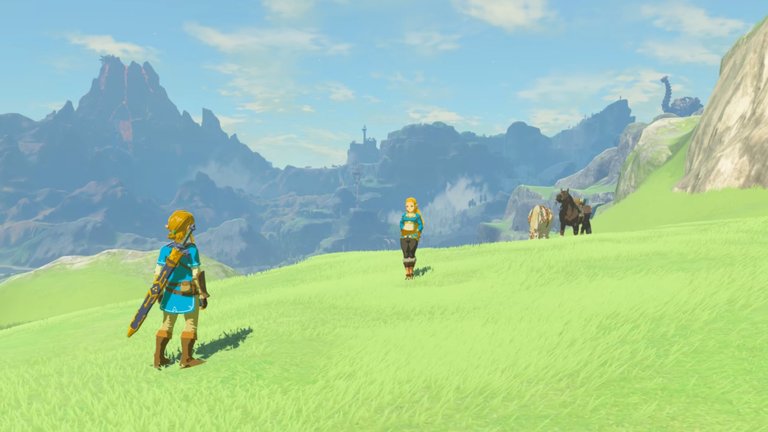 The ending picture is a Silent Princess flower. In the description, this flower is going extinct and only can be found on Hyrule. And now, it is thriving all over again on the fields of Hyrule.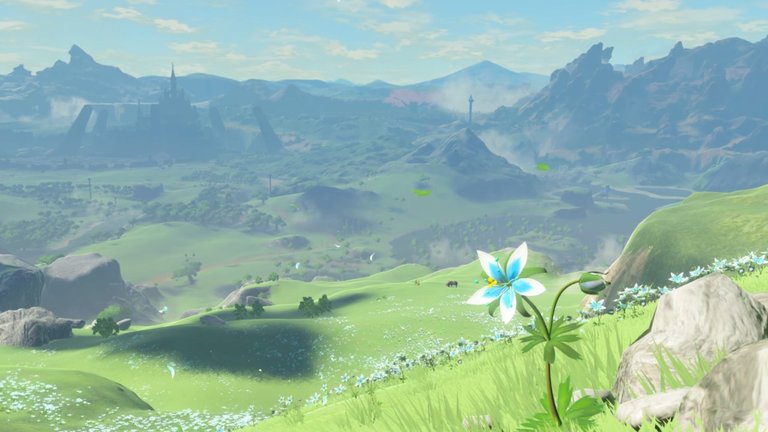 My Thoughts
My score is only 34%! I thought I did a lot haha!😆 Apparently, there are over 700 Koroks to find, and I only managed to find 200+. Koroks make up 70% of the game.
I never played a game that touched me on a personal level. I can say that I really got attached to this game. I find it funny to just visit different villages just not to end the game, haha! It is well-written and planned. I am out of words for how can I describe such a beautiful game. Aside from touching dialogues, I enjoyed brain-squeezing quests like puzzles and riddles. Sometimes, common sense will tell you what to do! Sometimes, thinking too much will kill you, haha! For almost four months, it has been my routine to at least play for an hour or two. I am feeling SEPANX... I am happy that I got to play this game, truly a masterpiece! 10/10 durians! YA-HA-HA!
Is it time for Tears of the Kingdom? 😁
THANK YOU SO MUCH, LINK! 💙⚔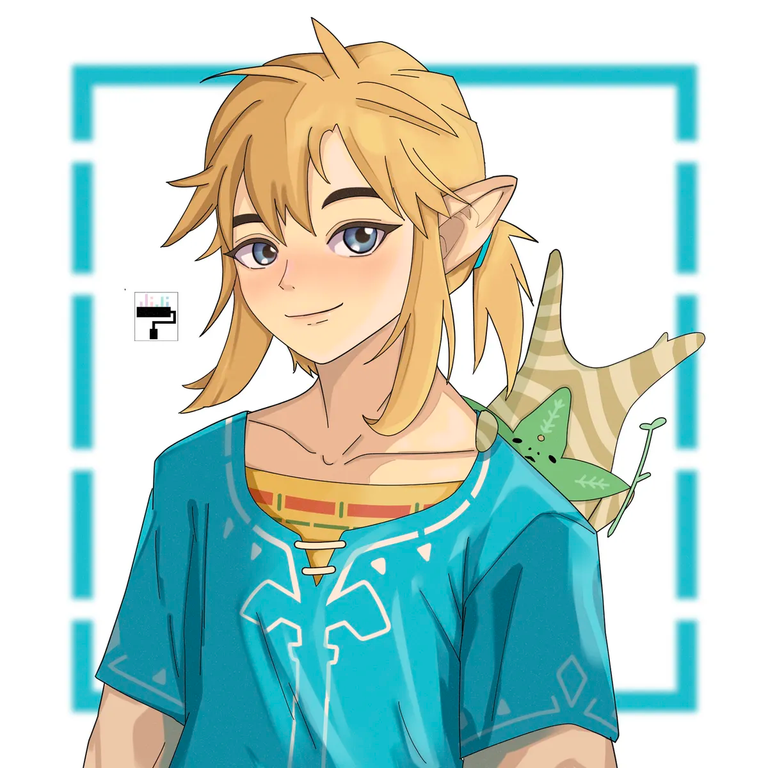 My fan art!
---
📸 All photos are owned and taken by me, otherwise credited. Screenshots from The Legend of Zelda: Breath of the Wild.
©️jijisaurart
Check out my Chibis on Hive collection on NFT Showroom
👾 NFT Showroom: https://nftshowroom.com/jijisaurart
🥰 Open for Chibi commissions!
---
---