HPUD | Month Wrap Up!
✨Happy HPUD!✨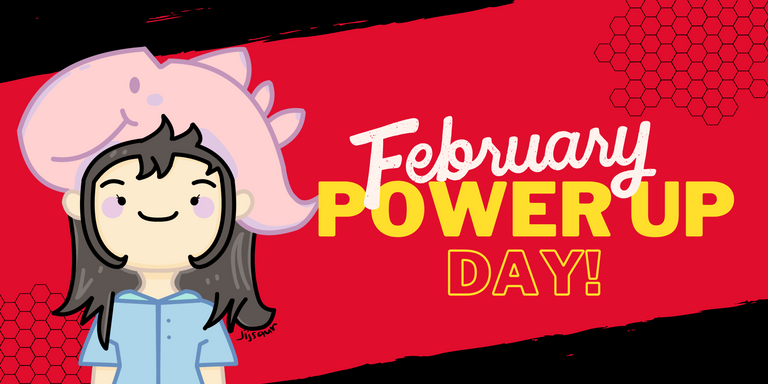 It is the time of the month again to power up 10 Hive! I am eager to complete all the HPUD this year. 😁
I just powered up 10 Hive~ and tadaaa! Got the notification! Very easy to get the badge. Finger crossed that I will not miss any HPUD.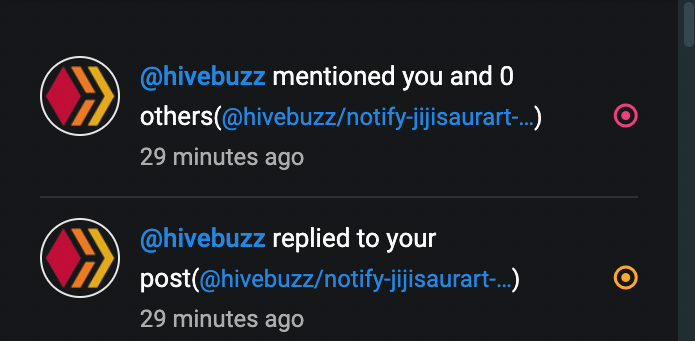 ---
Okay, so I admit that I was slacking a bit in blogging last month. Perhaps I got a little burnt out. 😮‍💨 Whenever I open a blank canvas on my drawing app, I got the bite of art block. It is when I think of a concept all day and then when I opened my screen, I zoned out, haha.
I lost my motivation and rather scroll through TikTok. Ugh, probably uninstall this app because it consumes my time. I spent at least one hour of scrolling through out the day. This is getting out of hand. So, goodbye Tiktok (for now???). 🤣
Even though, I am slacking last month in comparison to the previous months, I still got some achievements to share!
1) Badge
I have been eyeing this badge since I knew of the community. One of my hobbies is photography, specifically macro photography. Finally, they noticed some of my shots and rewarded me a badge. 🥰 It gives me the motivation to learn more about macro photography! Also, I made friends to some photographers in the community!
2) Sold 1 NFT, Commissioned 1.
Shame, shame, shame! I only managed to make two NFT art last month. Hmm, like I mentioned, I was unmotivated. Was it the weather? I don't know. Out of two, one was sold! Hihi.
On the other hand, I got commissioned by a friend. It was long mentioned to me before so I do not have an excuse to not make it. I enjoyed the process because of the pets, hehe.
3) Passed 200 Followers
Ehh, I was contemplating if I have to mention this, but will put it here anyway. Little by little by chibis are getting recognized in the community. "Hey, you are the chibi artist, right?" Hehehe. I got this a lot if they can't remember my name. Now, I do not have the excuse to stop making NFTs HAHAH!
4) Appreciation
I was surprised that @takuri, made an art for me in freaking full details! That is so sweet of him. I thought he is only going to make a simple one. Also, he is made an animation. I am rooting for this kid, hehe! Thank you, takuri! I think this is the first time that someone drew my character, of course, besides my bestie/quarter-lover @jude.villarta 🤣. She made me amazing emojis for the Discord server.
What will be my next target?
Well, aside from being consistent in my NFTs and blogging, @jude.villarta and I made a challenge! We need to reach a certain HP by the end of March. This will keep us motivated in blogging. Mine is 2000 HP! So it is freaking crunch time! (Because January is slow for me).
JM might withdraw some because there will be a HivePH meet up happening, so she might not reach the target HP, but at least we have the motivation to earn through the challenge.
A side quest, I might also try to be back at trading again. I will make a spreadsheet and share it on the next HPUD, how bout that?
Another badge goal
I am not sure of this goal, but I am hoping that I can achieve these badges. I know that this is very hard to earn so I have to put my competitive self on the table. ~challenge accepted!~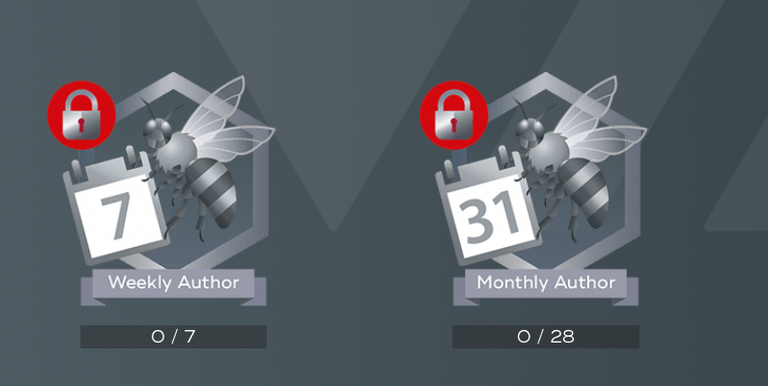 ---
That is it for this blog. I will see you at the next one!
📸 All photos are owned and taken by me, otherwise credited. Banner edited on Canva.
©️jijisaurart
👾 NFT Showroom: nftshowroom.com/jijisaurart
🥰 Open for commissions!
---
---