Splinterlands Social Media Challenge! | Animated Corpse
Happy Friday!
I hope everyone is doing well! 🥳 For this week's challenge, I chose Animated Corpse. I am too early for Halloween. 😆🧟‍♂️ A lot of events are coming this October! Though not a fan of horror and eerie stuff, I get hyped on drawing halloween themed art. For sure, I will be adding some Chibi on Art Halloween themed NFTs. Also, excited to see some fellow artists on their spooky art!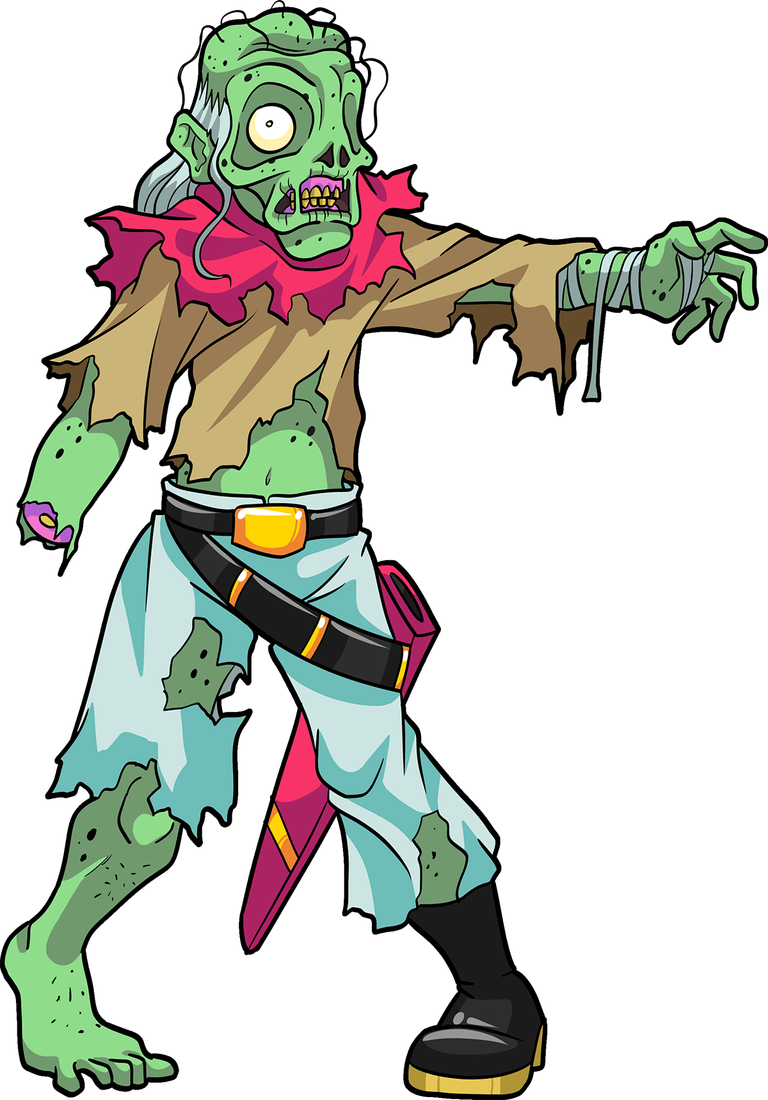 Art Process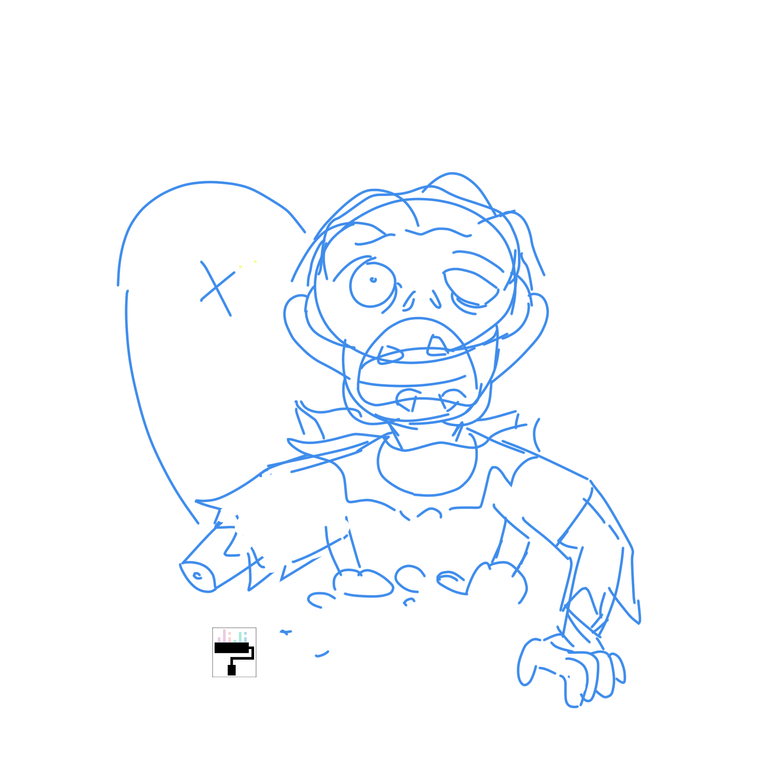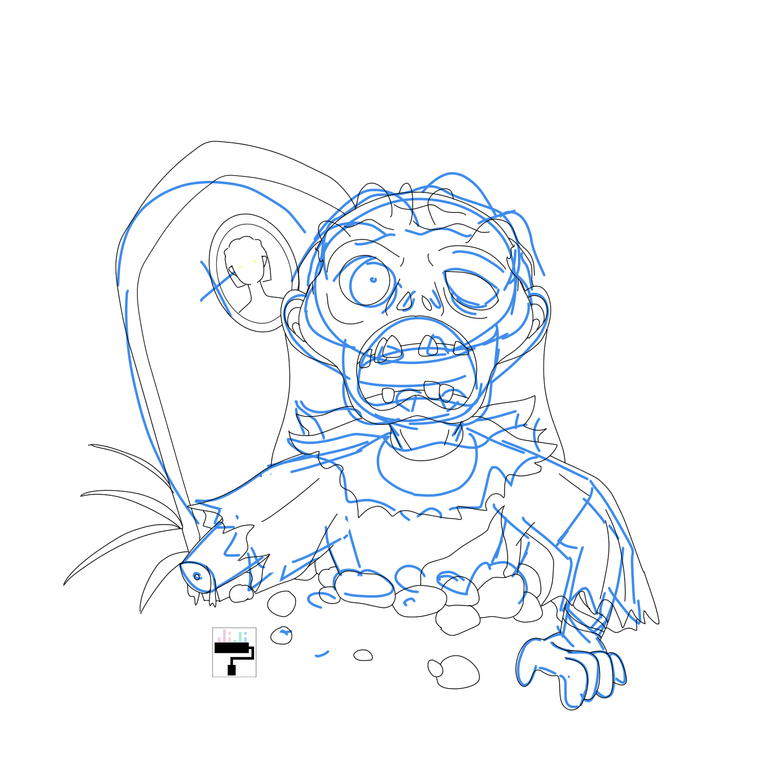 Do you remember that there was a time when zombies were the hype? We can see them in movies, games, series, etc. When I was a kid, I used to play Plants vs. Zombies on my mom's iPad. Also, I watched Warm Bodies in theater, but I admit, I never watched The Walking Dead. 😆 But, I am lowkey scared that there might be a zombie apocalypse. 🙃 Hoping that it will not come true, yikes!
First sketch the idea. So here, the zombie has risen from a deep slumber from his grave. I used a size 3 solid pencil for the tracing of lineart.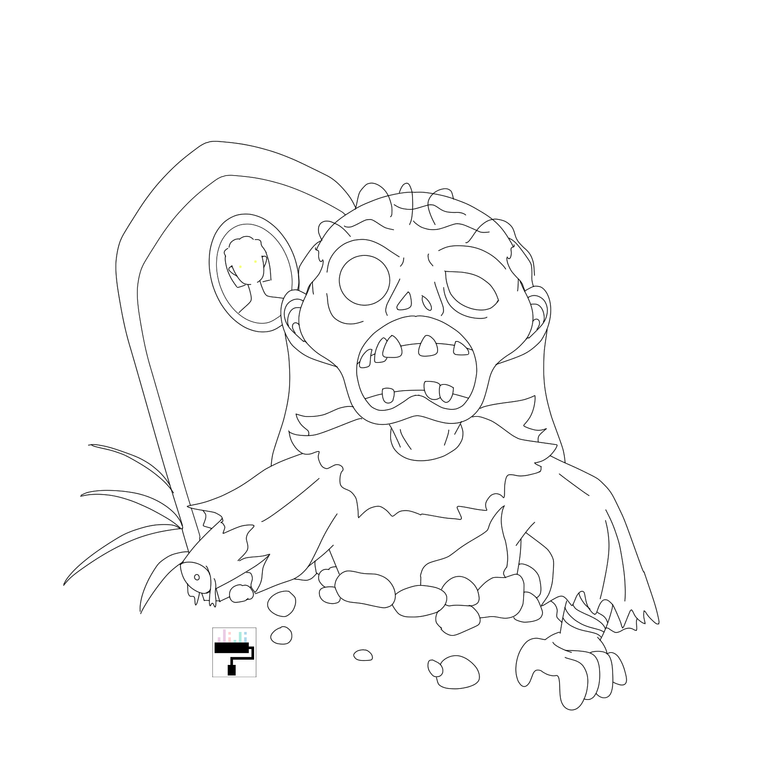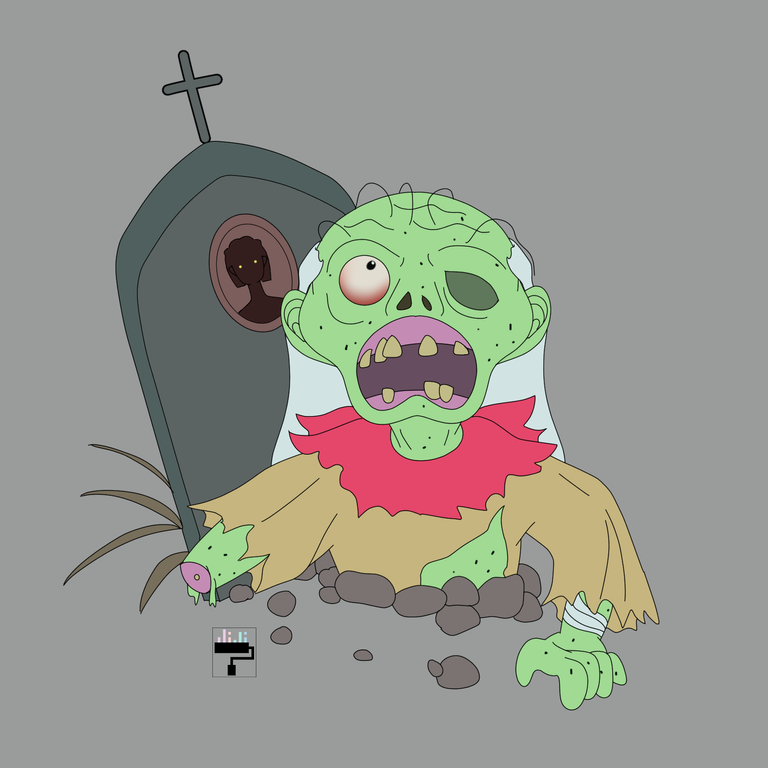 Here is a clearer picture of the lineart. I used the color-picked tool to match the color from the original card. Usually, the green color for zombies is seen in cartoons or games. Gray and maroon too are nice choices for the skin. The tombstone is in gray color. I put a picture of the person on the grave for extra detail. I put some black dots around the skin for texture.
Final Art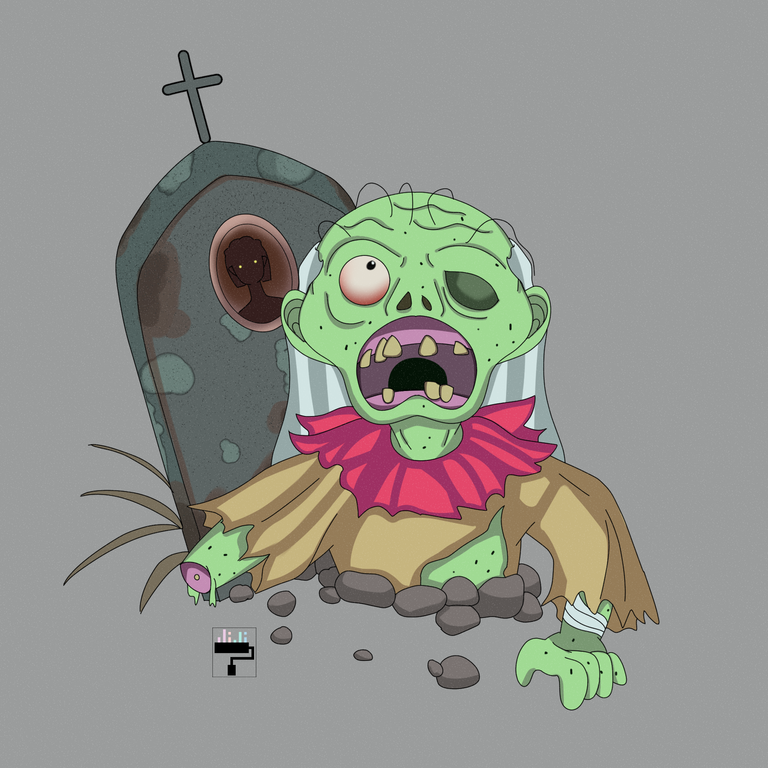 For the textures of the tombstone, I tried different textured brushes. It reminded me to declutter some of the brushes I used just once or twice, or totally forgotten. These brushes will still be in my inventory but took them out from my tools of pool for now. The shadowing was added in a multiply layer on top of the base color. If I am indecisive about the color for shadowing, I just color pick the base color layer, set multiply mode, and set the opacity to 50 percent.
Thanks for reading~ 💖
🔥Collect, Trade, Battle!🔥
Join Splinterlands here
That is it for this art blog. I will see you at the next one!
📸 All photos and art are owned by me, otherwise credited. Logo and original art from Splinterlands. ©️jijisaurart
👾 NFT Showroom: nftshowroom.com/jijisaurart
🥰 Open for commissions!
Software: Clip Studio Paint Pro
Reference/Inspo here
---
---