Xiao Long Bao Hunting
Hello! 🥟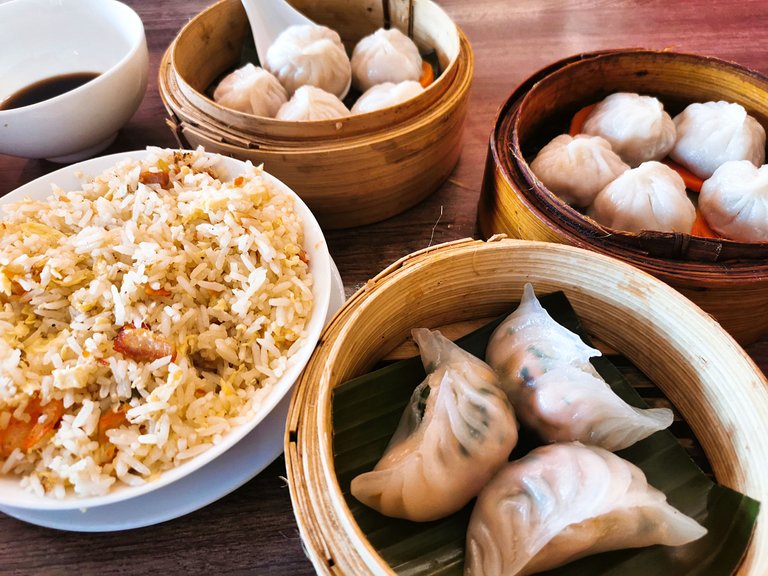 Whenever I think of Chinese cuisine, I think of dumplings and noodles. ☺️ I was craving for xiao long bao, so I looked on the internet of the nearest Chinese restaurant to my location. I specifically tagged Chinatown Banawe, Quezon City because it is less chaotic compared to China Town Binondo, Manila, and I can assure you that almost all restaurants are authentic. I have been here many times and visited again after the pandemic happened. We were supposed to go to my favorite one but was out of time and quite far from where I live.
First I booked a cab to go to 28 treasures HK Roast. While on the trip I fell asleep in the cab (As always). 😆 The trip is faster when asleep, haha. It was a quick trip though, and the driver was so nice.
Upon arrival at the restaurant, I immediately asked the server if they have xiao long bao just to double check even if I already checked it on the internet. They said that they were SOLD OUT. Ughhhh bummer! 😅
So, we moved on to another resto, thank God, restos here are just side by side. The next rest was Bugis Singapore Street Food.
Guess what? Still no xiao long bao. 🤣 But the sweet lady said that they have it on another branch. It was a 15 min walk! I don't know if we were able to do it with all the frustration and heat.
We walked further looking for a restaurant. Finally saw a restaurant in a minute. Before seating down, I asked the server if they have xiao long bao. He said "Yes". 🙂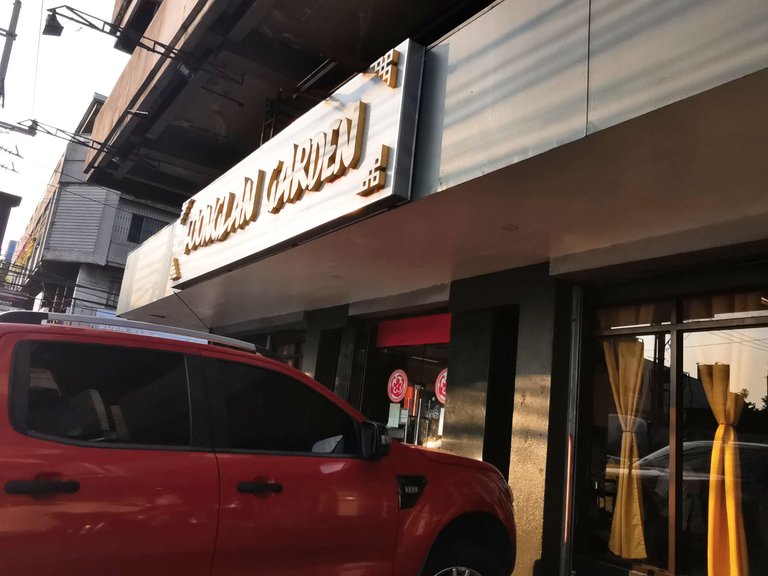 Foonglan Garden Tea House
Ohhh, I was so happy to hear that they have it. I also appreciate the blasting air conditioner and curtains. The heat was so cruel.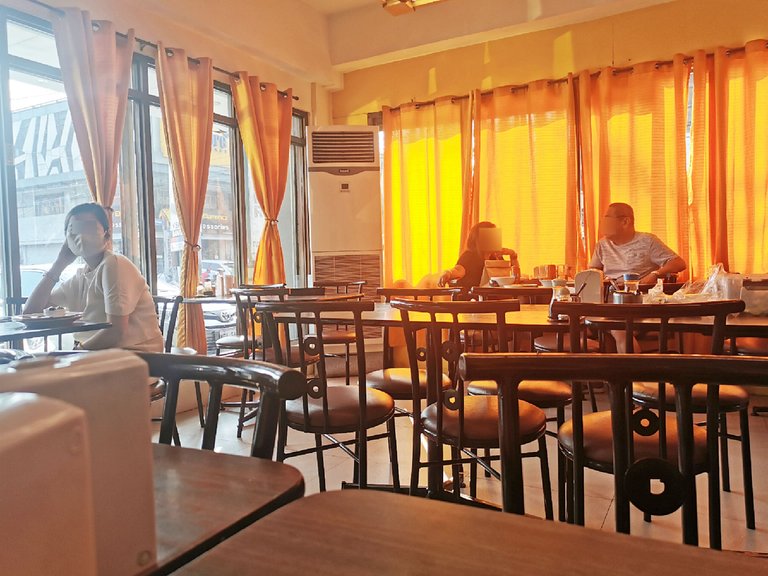 Looking at the menu, I said to myself, "Wait, are Pao and Bao the same?" I cannot search the "pao" version, though. Okay, I feel like this trip is a total failure now.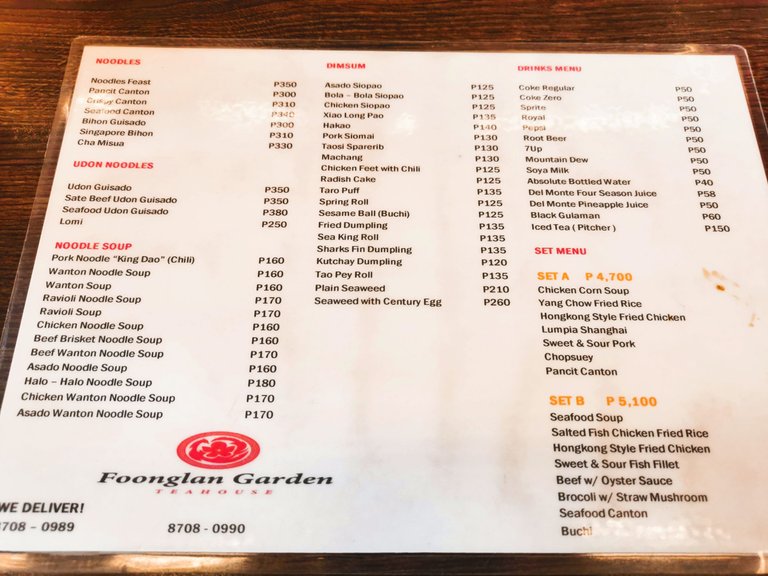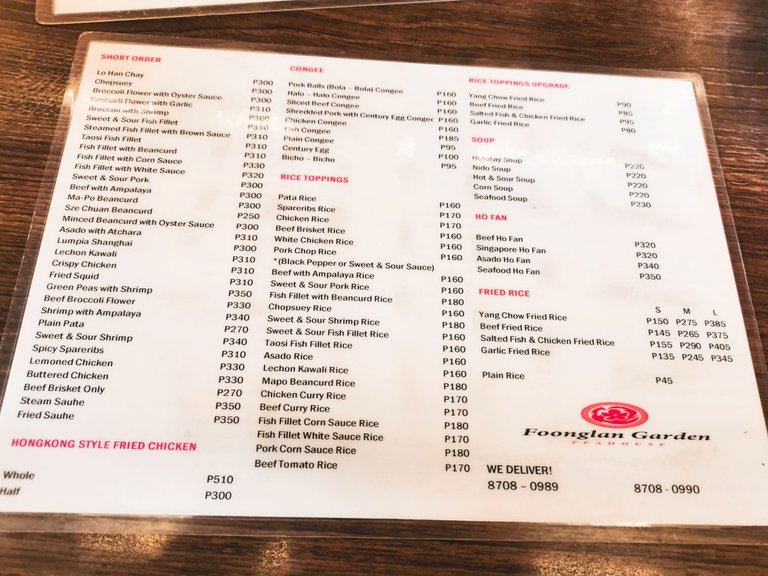 The servers are very accommodating and assertive. Here is where they prep their takeaway food and deliveries. They were very organized.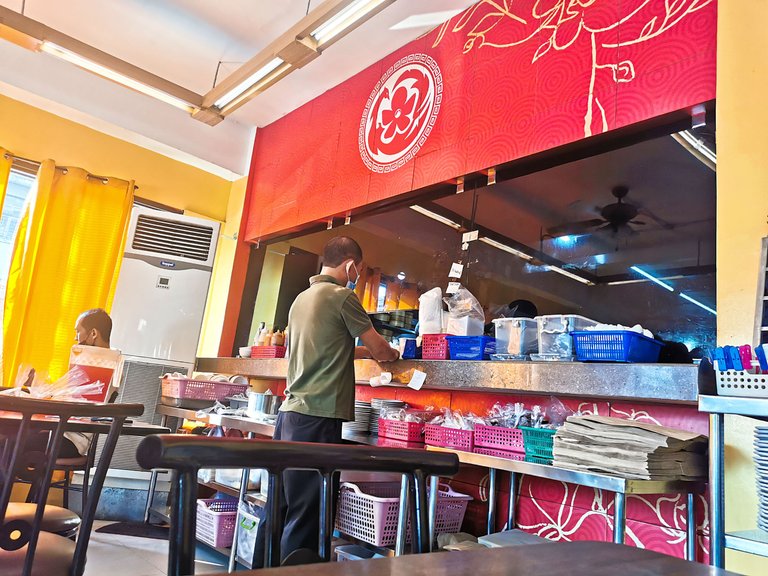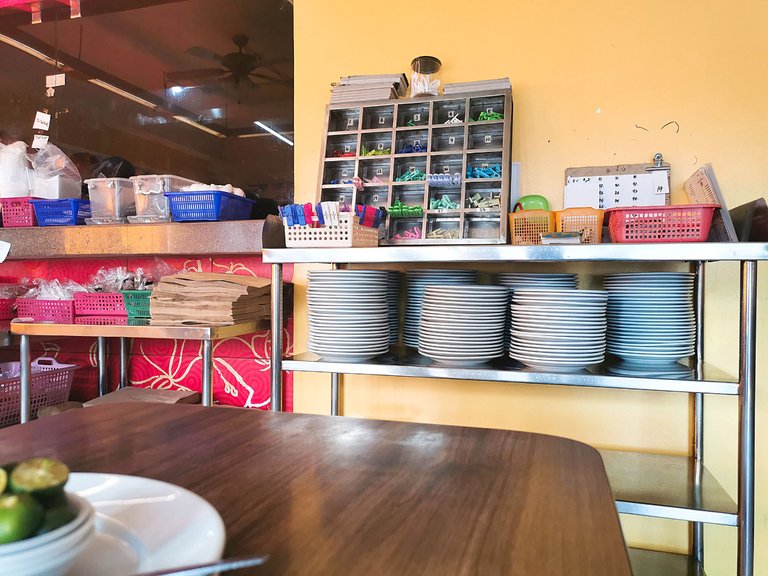 ---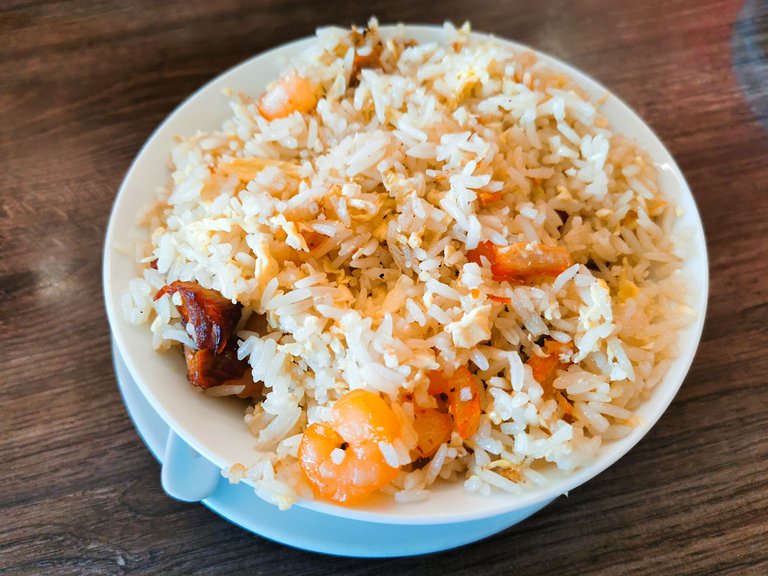 The first one to arrive was the Yang Chow fried rice ($3). We ordered the small bowl to be shared between me and my companion. It was a bit dry for me. I need that oily and glistening Chinese fried rice. I did not eat the shrimp since I am allergic to it. The portion is good for the price.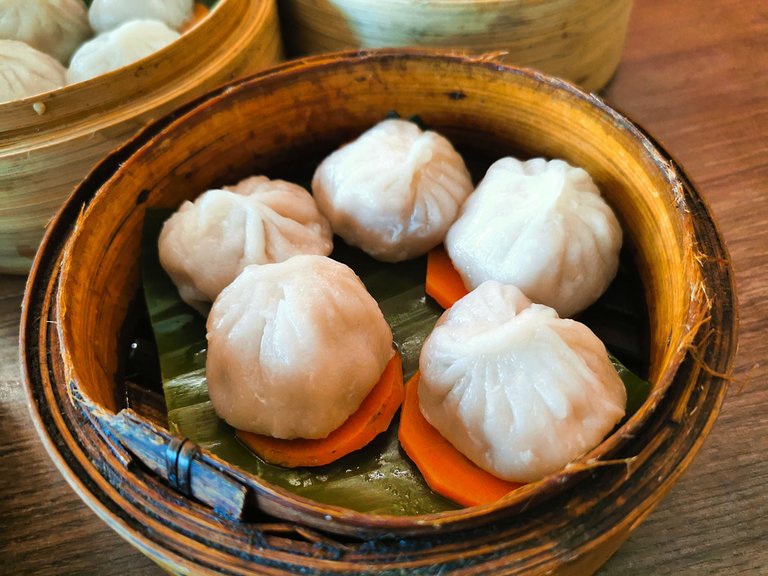 We ordered two baskets of xlb ($5.4). Again, a bit dry. I am afraid this is frozen and not handmade. It is my first time seeing a xlb with carrots. I was thinking if we got the wrong order.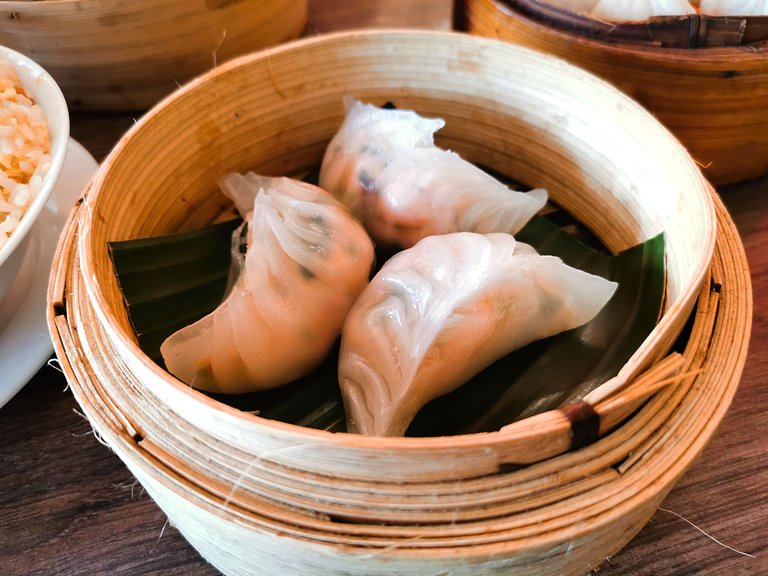 For veggies, we ordered kutchay dumplings ($2.4). Just one basket is enough for us. The dumplings were so fragrant.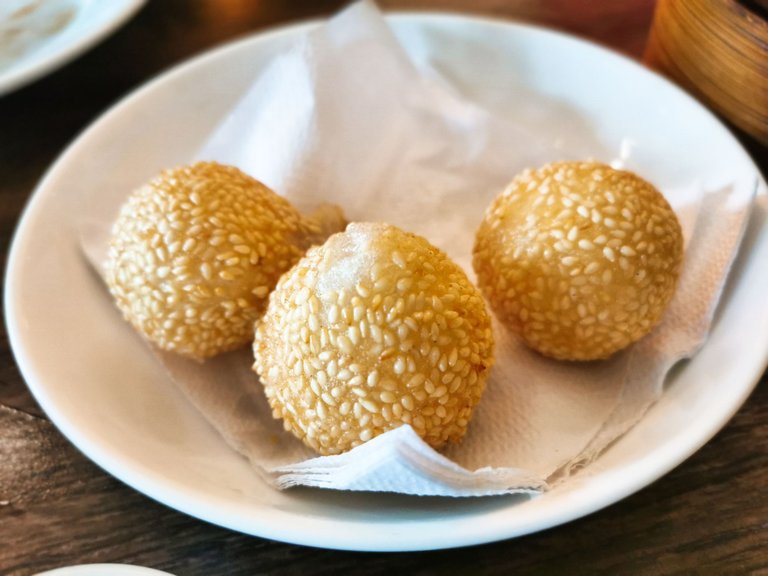 For the dessert, we ordered sesame balls, in Tagalog we call it buchi ($ 2.5).
My Rating
Service 5/5
The atmosphere and the servers were excellent. The resto is spacious and seats were readily available. The servers were nice and attentive. Since we are near the prepping area, ordering was a breeze.
Food
This is my frustration, haha! Okay, it is my fault too that I thought that Bao and Pao are not different dumplings. I am guessing that Pao was no soup, on the other hand, xiao long bao is a dumpling with a soup inside. Next time, I should ask if this is the one with soup inside.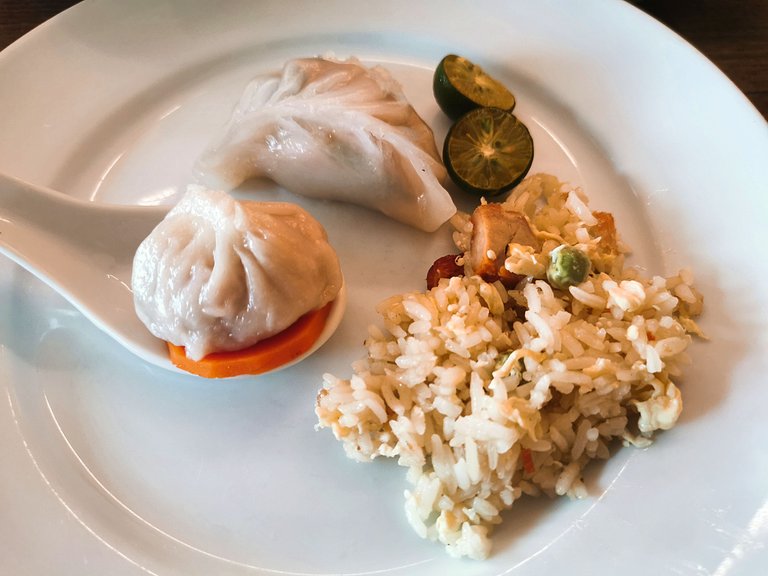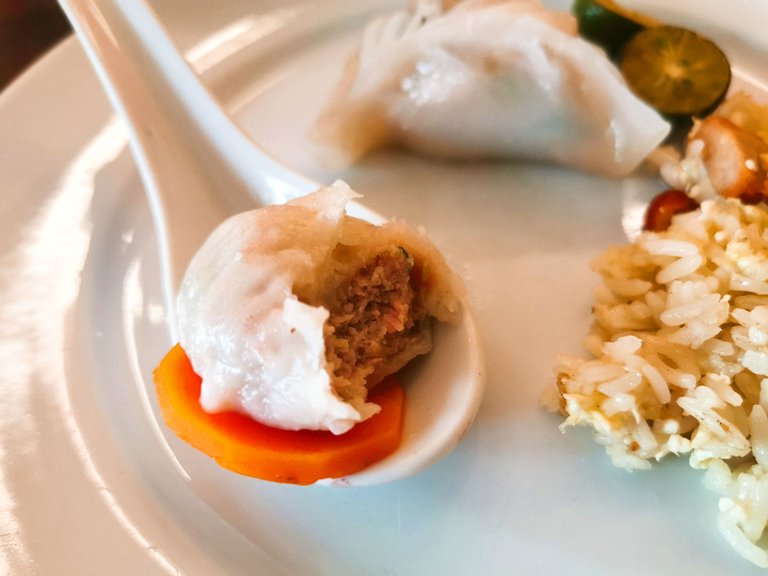 Kutchay is good especially dipped in soy sauce + ginger with vinegar.
Fried rice is lacking "sahog" (ingredients). A bit dry, and looking for that deadly MSG taste. Buchi is so soft and with the right sweetness. I like the fillings. We also ordered coke in can for $2. Total bill is $15.3.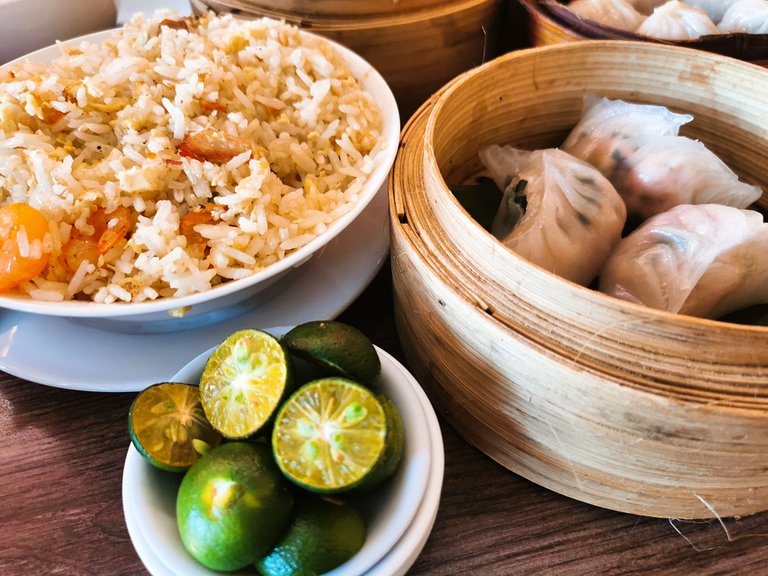 It was quite an adventure just looking for those dumplings. Haha I now believe that the heavens said "not today". 🤣 The next day we went to my favorite Chinese restaurant but that will be on another blog.
---
Thanks for reading~ 💖
That is it for this food blog. I will see you at the next one!
📸 All photos are owned and taken by me, otherwise credited.
©️jijisaurart
👾 NFT Showroom: nftshowroom.com/jijisaurart
🥰 Open for commissions!!!
---
---