Typography design practice, for a cryptogame contest

Hi guys, this is just an easy update, there's lots of work i'm up to for the hive community, but this week I decided to practice typography because i'm a little stuck with a book cover project, I would love to get critiques from you artists if you have the time to view my humble 3D work, I'm basically a beginner in typography...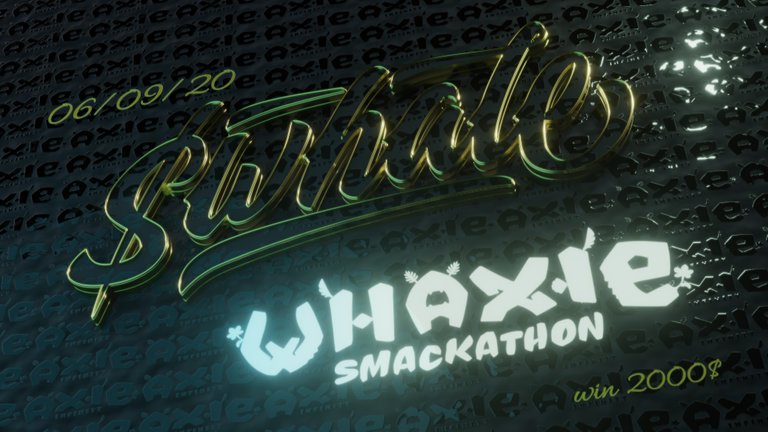 This was made for a contest in the $whale community socialtoken discord,
Deadline for the Whaxie banner competition is 1am GMT sunday 30-8, 2am sunday for europeans 8pm est 5pm pst.
check here for timezones
I feel I owed this work to the $whale community who made me understand what the NFTs world is, but there's much more I had in mind for this blog and i'm pretty sure I'll be able to share some more interesting works within the next days...
Stay tuned!
---
---