[Shazam! Fury of the gods] Worth all the hype??……… Nerh I don't think so, here is why.(English🏴󠁧󠁢󠁥󠁮󠁧󠁿&SPN🇪🇸 )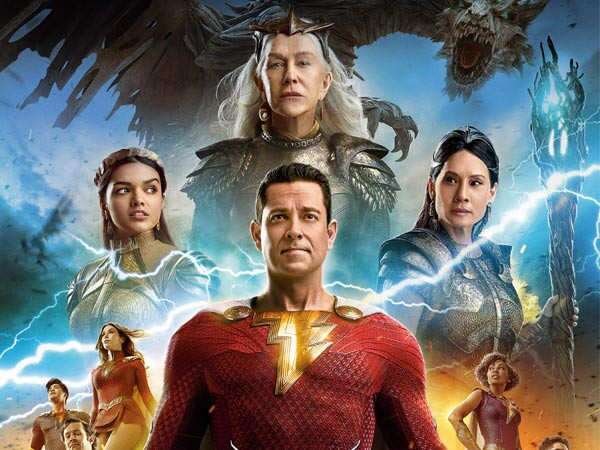 Greetings!!
To set things straight I've never been a fan of the Shazam franchise i think that the idea of a kid gaining godlike powers when he just says SHAZAM kinda pisses me off. That alone isnt the main reason i dont like it. After watching the first Shazam movie, i wasnt totally vibing with the movie as the way a lot of people were. And then i read about the future release of fury of the gods. The title sounded catchy and i taught they will switch things a bit. But nope. They didnt.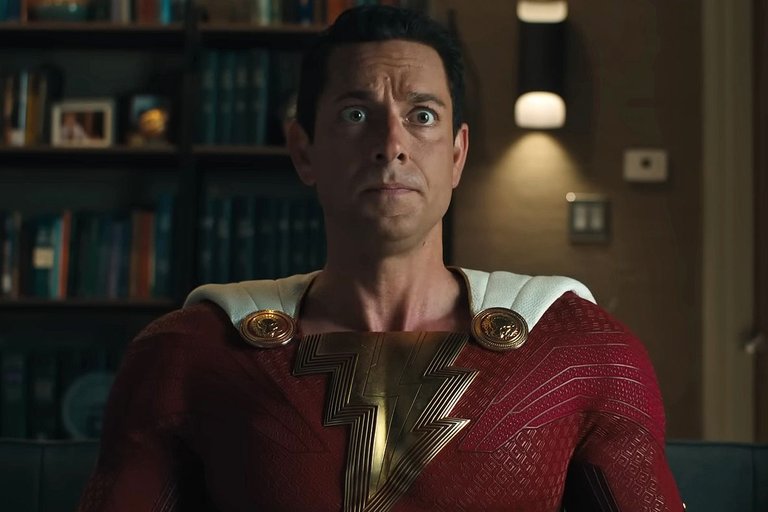 This may seem like not the right time to talk about it because it was aired for a while. I totally forgot to blog about it. And i just wanted to get it off the bat. Before anything else again. To start of, like ive already mentioned i don't get the fact that a kid was bestowed with these godlike powers? What makes it even more vexing is that when he transforms into a man he's brain is still a kid he talks and acts like a kid. As we see in fury of the gods, when changes to Shazam, he still behaves like a teenager.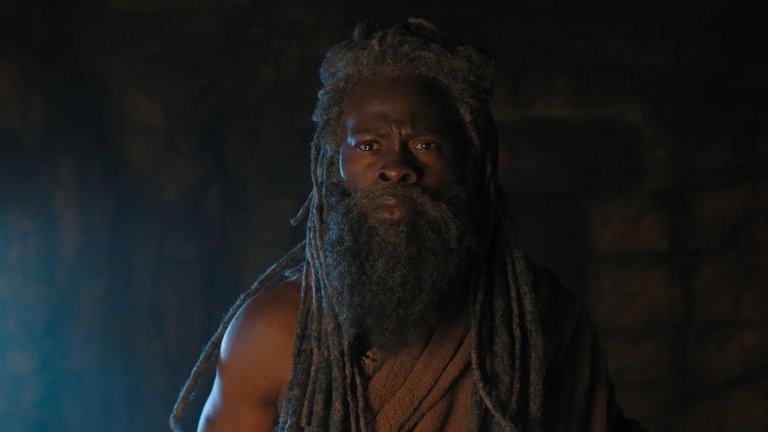 The wizard, i dont want to get started with this man. In the movies, we are made to believe that the wizard is very poweful. Well in fury of the gods, it didn't appear true because over there he was captured by the sisters. I dont blame him for being captured, i mean they are gods and they also outnumbered him. My problem is when they tortured him for the location of the staff with magic he barely resisted. One of billy's brothers did way better than him when he almost resisted that magic and yet he isnt a magician.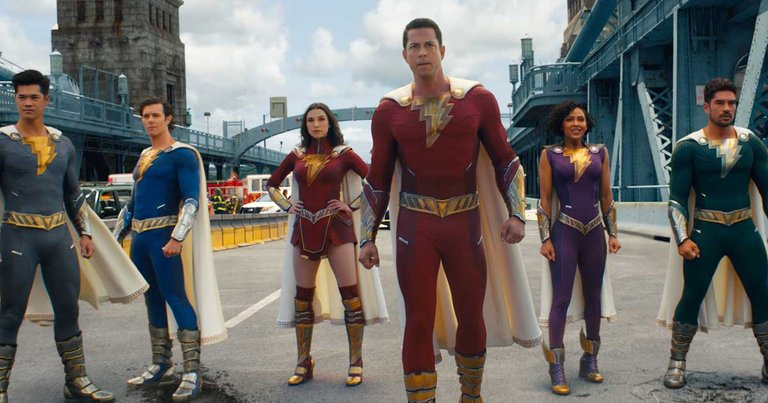 Also lets talk about the fact that he can actually with the help of the wizards staff give each and every single of us powers when we say his name together with him. We saw that happen when he turned his whole family into supes. I mean if its this way. Aint no way you are going to lose a fight against your foe. Because all you need to do is turn the right number of people to outnumber the opponent. I mean its that easy. In the fury of the gods, the were some instances some of billys brothers lost their powers. Man i was pleased when they lost it. I taught it was thier way of correcting that error not knowing at the ending they were gonna get it all back.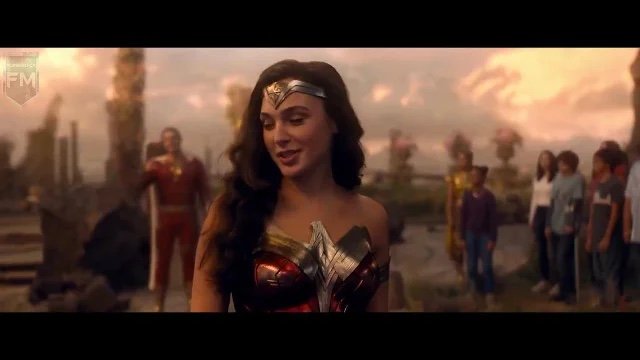 How the hell is Wonder Woman a god? In Shazam fury of the gods, when almost everything was done, and they needed to restore the tree of life. The wizards staffs power was all worn out. And he said Only a god can restore its power. And out of the blue, wonder woman appeared and restored its power. So my question is, is she a god because i dont think so ive done some research and they all tell me she aint a god. So how come in Shazam they refererd to her as a god?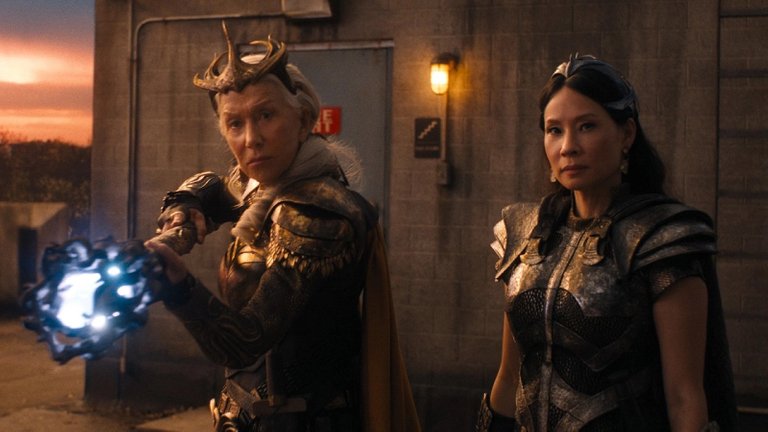 I mean the are a lot of things that were totally off in this movie. Personally for me i were to rate it i would give it a solid 3.5/10. And i Wouldnt recommend it for anyone. If youve watched it. I would be really interested to hearing your views about this movie. You think its worth the hype or you agree with me. Thank you and see you next time.
Please note screenshots from source
Spanish Version
---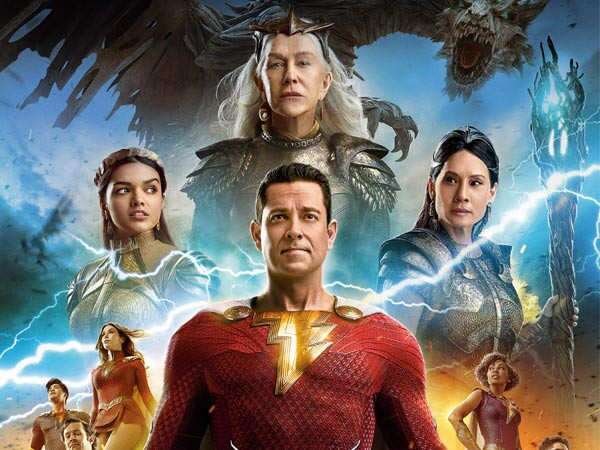 ¡¡Saludos!!
Para dejar las cosas claras, nunca he sido fanático de la franquicia Shazam. Creo que la idea de que un niño obtenga poderes divinos cuando solo dice SHAZAM me molesta un poco. Esa sola no es la razón principal por la que no me gusta. Después de ver la primera película de Shazam, no estaba tan entusiasmado con la película como mucha gente. Y luego leí sobre el futuro lanzamiento de Fury of the Gods. El título sonaba pegadizo y les enseñé que cambiarían un poco las cosas. Pero no. No lo hicieron.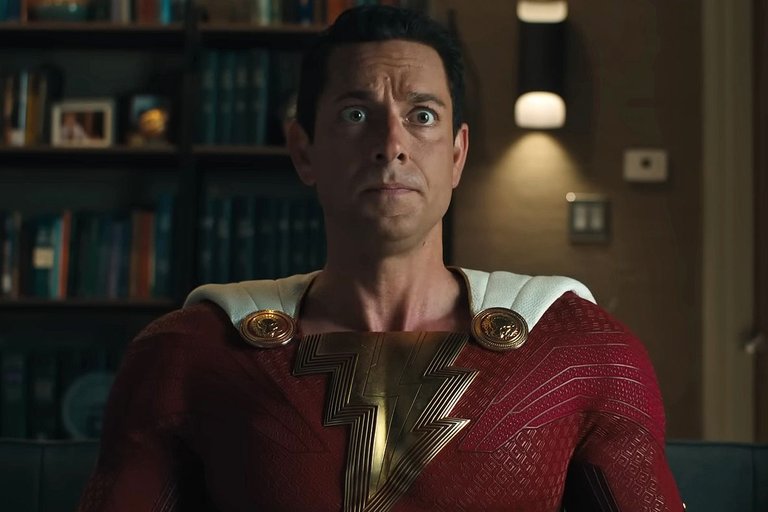 Puede parecer que este no es el momento adecuado para hablar de ello porque se emitió durante un tiempo. Me olvidé por completo de escribir un blog sobre eso. Y solo quería sacarlo del bate. Antes que nada otra vez. Para empezar, como ya mencioné, ¿no entiendo el hecho de que a un niño se le otorgaron estos poderes divinos? Lo que lo hace aún más desconcertante es que cuando se transforma en un hombre, su cerebro sigue siendo el de un niño, habla y actúa como un niño. Como vemos en la furia de los dioses, cuando cambia a Shazam, todavía se comporta como un adolescente.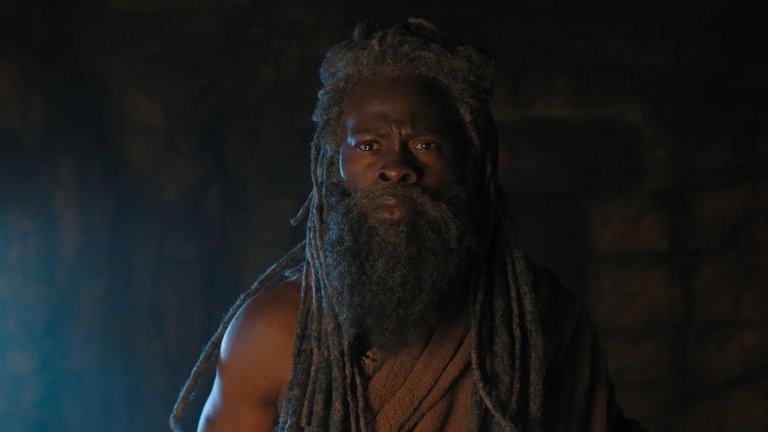 El mago, no quiero empezar con este hombre. En las películas, se nos hace creer que el mago es muy poderoso. Bueno, en la furia de los dioses, no parecía cierto porque allí fue capturado por las hermanas. No lo culpo por haber sido capturado, quiero decir que son dioses y también lo superaban en número. Mi problema es cuando lo torturaron por la ubicación del bastón con magia que apenas resistió. Uno de los hermanos de Billy lo hizo mucho mejor que él cuando casi se resistió a esa magia y, sin embargo, no es un mago.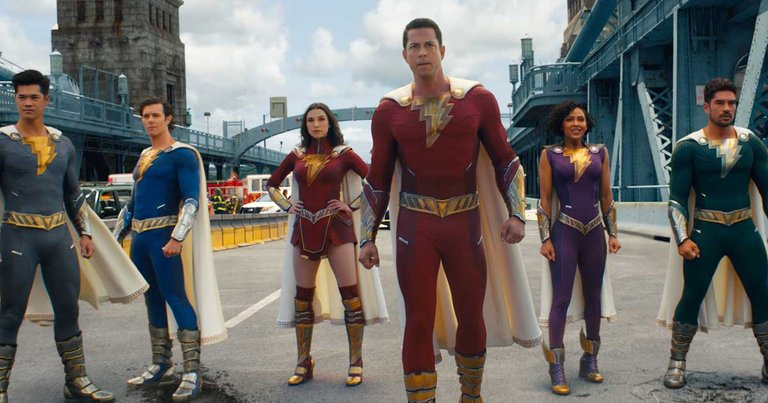 También hablemos sobre el hecho de que, con la ayuda del personal de los magos, puede darnos poderes a todos y cada uno de nosotros cuando decimos su nombre junto con él. Vimos que eso sucedió cuando convirtió a toda su familia en supers. Quiero decir si es de esta manera. De ninguna manera vas a perder una pelea contra tu enemigo. Porque todo lo que necesitas hacer es girar el número correcto de personas para superar en número al oponente. Quiero decir que es así de fácil. En la furia de los dioses, hubo algunos casos en que algunos hermanos de Billy perdieron sus poderes. Hombre, me alegré cuando lo perdieron. Enseñé que era su forma de corregir ese error sin saber que al final lo recuperarían todo.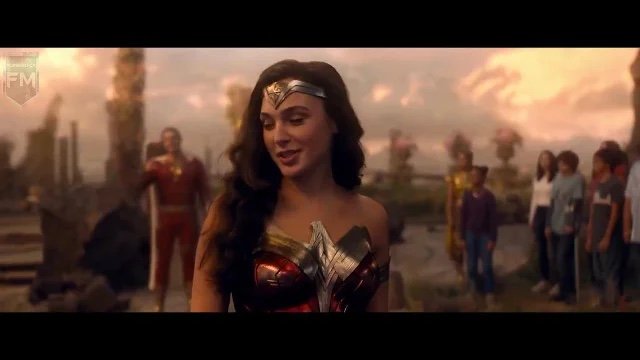 ¿Cómo diablos Wonder Woman es un dios? En Shazam, la furia de los dioses, cuando casi todo estaba hecho, y necesitaban restaurar el árbol de la vida. El poder del bastón del mago estaba agotado. Y dijo Sólo un dios puede restaurar su poder. Y de la nada, apareció la Mujer Maravilla y restauró su poder. Así que mi pregunta es, ¿es ella un dios porque no lo creo? Investigué un poco y todos me dicen que no es un dios. Entonces, ¿cómo es que en Shazam se refieren a ella como un dios?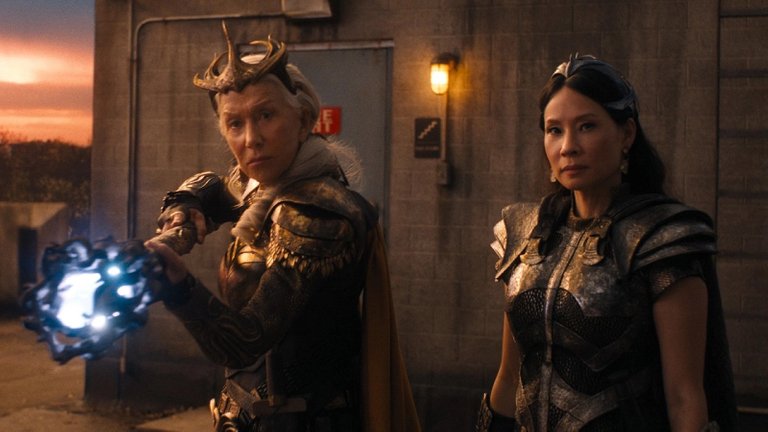 Quiero decir, hay muchas cosas que estaban totalmente fuera de lugar en esta película. Personalmente, si tuviera que calificarlo, le daría un sólido 3.5/10. Y no se lo recomendaría a nadie. Si lo has visto. Estaría realmente interesado en escuchar sus opiniones sobre esta película. Crees que vale la pena el bombo o estás de acuerdo conmigo. Gracias y hasta la próxima.
Tenga en cuenta las capturas de pantalla de fuente
---
---