Growing Brands on HIVE are Plentiful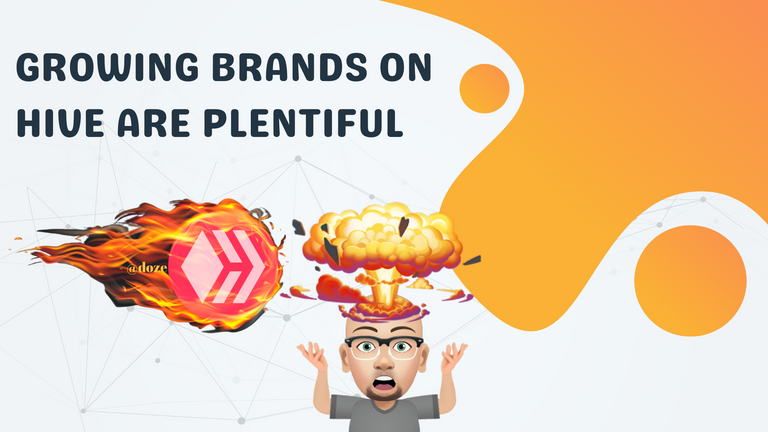 Sometimes, I have to remind myself that I'm on HIVE, because of the online marketing journey I was on.
Why do I have to make myself remember? Because, I put in a lot of time towards that path TWICE. I failed at it once, but still learn through my errors and the second time I was blessed to have some success with it.
That success is subjective, because it was just small wins that were going to eventually build towards the success I was expecting the first time around.
Why am I confident enough to say that?
Well, those failures from the first go round; were my true mentorship and I was making very few of those mistakes. Yes, I still make some of those mistakes; because I'm human. Not enough of them to hurt my progress.

When I decided to take a break from trying to earn an income online, a side hustle or a salary replacement gig using the internet; there was always an internal fire in me to get back to it in the future.
Obviously, I wasn't ready the first time.
What made a difference the second time?
I focused on being me. Branding me. I also chose one or two affiliate income opportunities and stuck to those. Then focused on building a list right off the bat.
This allowed my to minimize the FOMO and keep my head down and just stick to what I know was going to work.

The trap with online marketing remains the same and we still see it on HIVE as well. The lack of patience. This was huge for me to avoid, because I learned that throughout my health and fitness journey.
During my time away from online marketing, I worked for a few companies here in Central Florida until I found the job that paid me the most. That took time. Let's not get it twisted, it's never what I used to get paid in New York. I walked always from potentially earning six figures if I would have not moved.
But, where I found the art of patience is when you go into a mentality of wanting to lose weight and become fit in your late forties, that takes a hell of a lot of patience.
Once I found a path where I was succeeding at things that I never would have imagined when I was in my teens, twenties or thirties by reaching benchmarks, challenges and building endurance, strength and speed that is when you truly learn the art of patience.
Finding a community such as the one I found working out under the orange lights, it's where my social media efforts centered around that community and the company I owe a lot to.
I was posting daily and I was posting about it across the board and throughout all the major social media platforms.
I wasn't selling a damn thing, but it taught me the value of being consistent and showing up daily.
But, what was so cool is that my fiancé and I visited the company's fitness studios in Washington DC, Chicago, Texas and so many here in Florida that folks know who we were.
They would come up to us and say "hey, I know you" That felt pretty good in all honesty.

Fast forward to my time on HIVE and I got into that mindset very early on when I went all in on this amazing blockchain.
It helps a ton, that @jongolson and The CTP Swarm with their CLICK.TRACK.PROFIT training platform helps a member's transition from same old online marketing to the unquestionable opportunity for an entrepreneur to grow their business on HIVE.
So, creating brand awareness is a basic but HUGE necessity to grow your income off-chain or on-chain.
It's not an easy thing to do, but personally; brand awareness growth for me is less stressful.
Why? I am able to be myself and that allows my growth to be organic. Does it take longer? YUP. Does it matter? Nope. I prefer to have 10 people trust me, who I can help, than have thousands follow me; because they have unrealistic expectations that I can't provide a solution for.
For me, building my personal brand on HIVE is a precursor to getting folks over to this blockchain looking to increase their brand's awareness.
HIVE is a juggernaut for personal branding or for branding your business with:
Content Discovery Tools
Long-form and short blogging
Long-form and short videos
Photo Marketing
The HIVE ecosystem is ripe for an entrepreneur to entrench themselves with some hardcore tools that are increasingly getting better by the day and we aren't competing to stand out among millions, but when the time comes that we are; we can be miles ahead of those that come after us.
I continue to tweak my email marketing and still getting subscribers, so that is always encouraging; but @forexbrokr post Why I don't tell my friends and family about Hive will help with another piece of that puzzle.
I need to do a better job of putting the tools that are on the HIVE platform in focus with the emails to my subscribers. I've done so, but I could do a much better job.
There are people on HIVE that already know how passionate I am about the tools that we have access to and I need to get my subscribers just as excited, so they would want to use the tools too.
The lead capture page is still centralized to bring in folks through ListNerds, because of where I rotate the page and it's where I do well bringing in subscribers.
The tweak in colors and ad content message did not hurt; because 21 new subscribers came on the first 14 days of the revised page: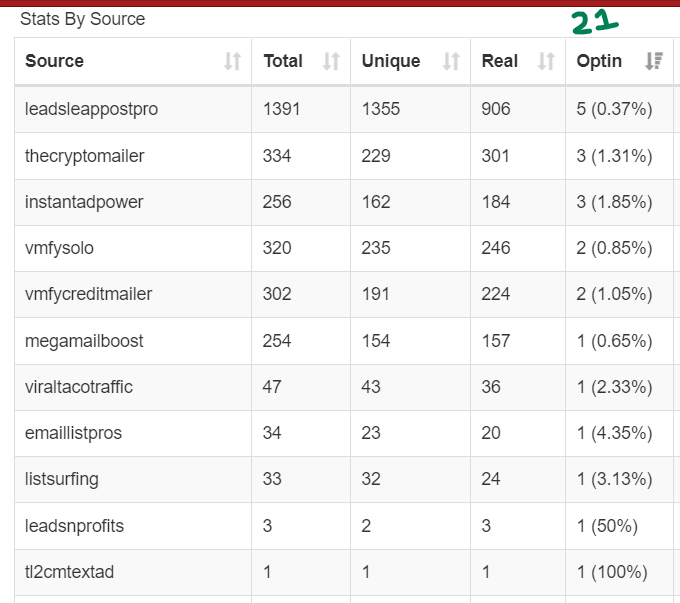 The revised Lead Capture Page I'm rotating off chain: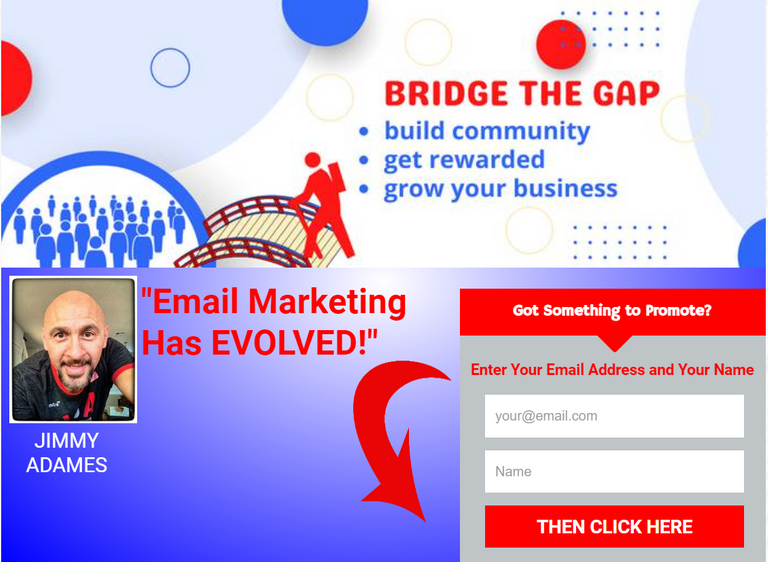 Let's Gooooooooooooooooo!!!
*HIVE Image in the Divider Courtesy of @doze
I'm an upgraded member and use the following services:
CANVA.COM
IMGBIN.COM
CLICKTRACKPROFIT.COM
LEADSLEAP.COM
LISTNERDS.COM
---
---