Catherine (fiction)... A short story
Catherine felt her head bang as though a rock had fallen on it as she stared in horror at the wedding card that lay before her. Her childhood friend Elizabeth was due to arrive in Nigeria by the weekend, which was only five days away from the wedding they had planned mostly virtually. Catherine's key role in assembling the bridal train and purple-designed dress code embroidered with beautiful stones was a step she took upon herself for the sake of her friend as the chief bridesmaid.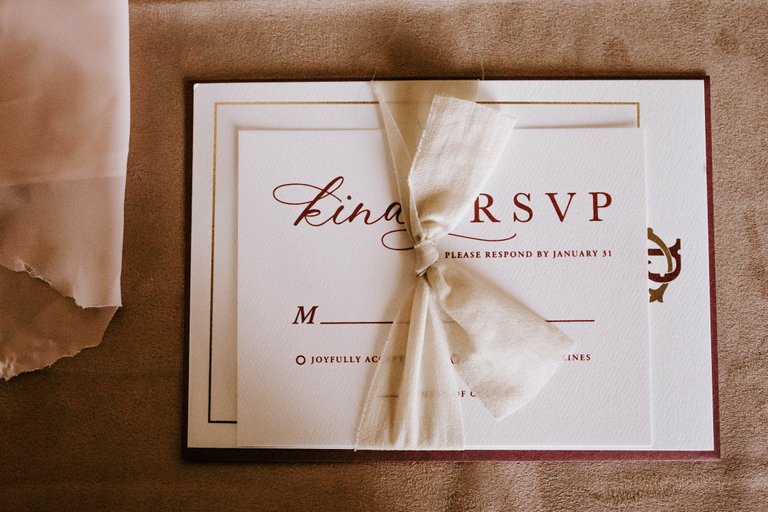 Catherine's eyes quickly filled with floods of tears as she picked up the wedding invitation card sent to her by Elizabeth. She had limited choice in responding to the "RSVP" invitation; she knew her friend only sent it as a formality. She had only heard the groom was named John and was a banker. She was not the inquisitive or gossipy type of person and was content with the little information Elizabeth, her friend, shared with her. She had, over the years, learned to keep her private life private. Catherine picked another tissue from its roll to wipe her tears and dumped it with the pile of used tissue that lay beside her.
Catherine struggled to her feet due to weakness from both starvation and heartbreak. The pungent fragrance of Polo Black perfume used by John became unusually pronounced, as though all the senses she had were accentuated. Taunts of John's memory and promises haunted her, making her scared of the image of herself that appeared on the 24 by 34-inch mirror in her moderately self-contained apartment. She had locked herself up in her room since the previous day, when she got hold of the wedding card through the dispatch and saw her boyfriend's name fully written on it. Her boyfriend, John, had embarked on an official three-week trip to Lagos State from Abuja courtesy of his work; at least that was what he made her believe.
Catherine closed her eyes for a minute that seemed like eternity before opening them, still staring at the messed-up state of her 5'8 shaped dark suntanned brown skin well carved out in the pajamas she wore. Today was not the day she admired her body figure like other days; her hurts were inaudible and loud, deafening every reason to attend her friend and lover's wedding. Barely a few months away from turning thirty, she had looked forward to a proposal from John and wished she'd be married before her next birthday. She wiped again what seemed the last shed of tears with the back of her right hand and walked to the kitchen for lunch, a small space that housed her utensils, gas cylinder, and sink. "She'll need some energy at least to survive the horror in the days ahead." She thought to herself.
Five days later, she was set to escort Elizabeth in her overflowing and stunning white-strapped, sleeved, and silhouette gown down the aisle to meet her groom. Catherine's purple gown laced with beautiful shining stones along the neckline stood her already intimidating height out from the bridal train as she adjusted Elizabeth's wedding gown while both walked to the altar, where the groom waited in a black tuxedo and shoe with a similar outfit by his best man. Catherine looked beyond Elizabeth's left shoulder in curiosity, making a silent prayer not to meet her worst fears. The equally tall figure of John facing the altar was unmistakable in the distance, and her heart raced erratically. Every step she took following the bride grew weaker, and she could wish no more than to have the ground open and swallow her.
The congregation thunderously chorused Wagner's "Here comes the bride" hymn amidst cheers for the ever-smiling bride. Catherine froze for a split second when John turned, disbelief written all over him as he struggled to hide behind a pretentious smile at his bride. Catherine managed to let out a smile and whisper a compliment to Elizabeth, audible enough for her ears, as a distraction from noticing her groom shake off. Catherine vowed to stand by her friend and honor her by attending the wedding despite the pain that awaited her, and she was glad she did. She watched as the couple faced the priest and felt a sharp pain slice her heart when John held Elizabeth's hand in a firm but gentle hold. Catherine's heart skipped several beats with intermittent and irregular beats when John pronounced his vows to Elizabeth. She looked to her right as her heart wrenched in sore pain, away from the couple, as the priest bade them "You may kiss the bride". Now she felt she shouldn't have responded to the wedding invitation from her friend, but she was not the type to disappoint.
"Hello Beautiful." An unfamiliar, masculine, yet sonorous voice complimented her after the church wedding. Catherine took a swift turn in the direction of the voice and saw a 5'9, fair-skinned man in his late thirties, maybe with a bit of a well-cut moustache, smiling sheepishly at her. She stared at him for a moment before jolting herself to reply, "Hello, handsome". She would never have obliged such a compliment on a good day, but she was not giving up on life and love just yet, believing a chapter had just ended and another would open.
"You look dazzling, by the way; my name's Greg." He continued in an attempt to establish a conversation.
"Thank you; I'm Catherine." She replied casually in an attempt to hide her coldness, pain, and unwillingness to continue the conversation.
"Can you punch your digits here? I'd love to continue this conversation sometime later if you don't mind." The stranger, Greg, continued persuasively.
Catherine took a long look at him indecisively before punching her digits into his phone keypad. "Don't call me after 9 p.m!" She instructed, walking away, hearing him reply, "As you please, Milady".
---
---