Kaktus
Před pár lety jsem darem od Ženušky dostal tenhle (tuten) zajímavý kaktus.
U nás se mu celkem daří. Jen kdysi při slunění schytal trochu víc stupňů, než mu svědčilo.
Přežil to a zazelenal se. Vesele obrůstá novými výhonky.
Netušíte někdo, co je to za druh?
Pokoušel jsem ho i nařízkovat. Povedlo se to bez problémů.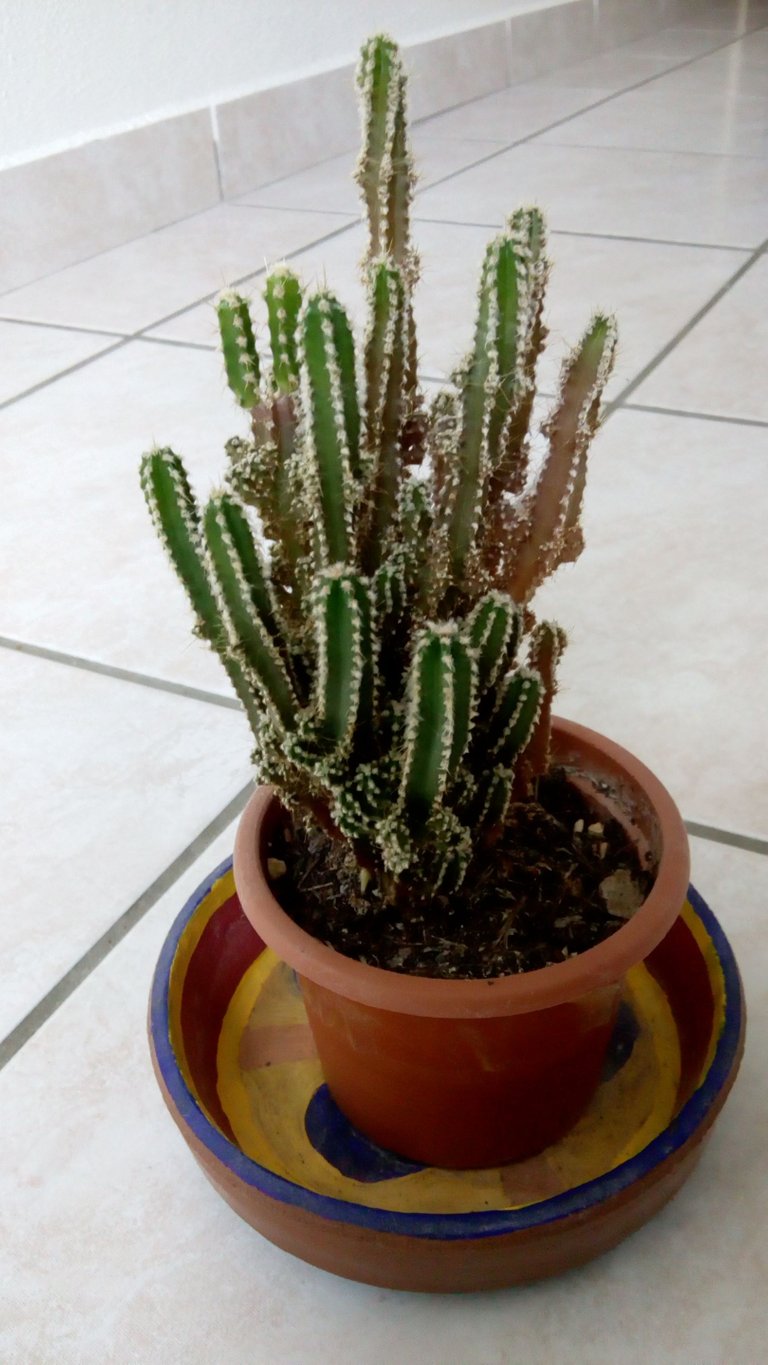 Kaktusy řízkuji jednoduše. Uřízlý kousek rostliny prostě vsadím do suchého substrátu. Zaliji ho až za pár dní, aby neuhnil. No, a povede se :)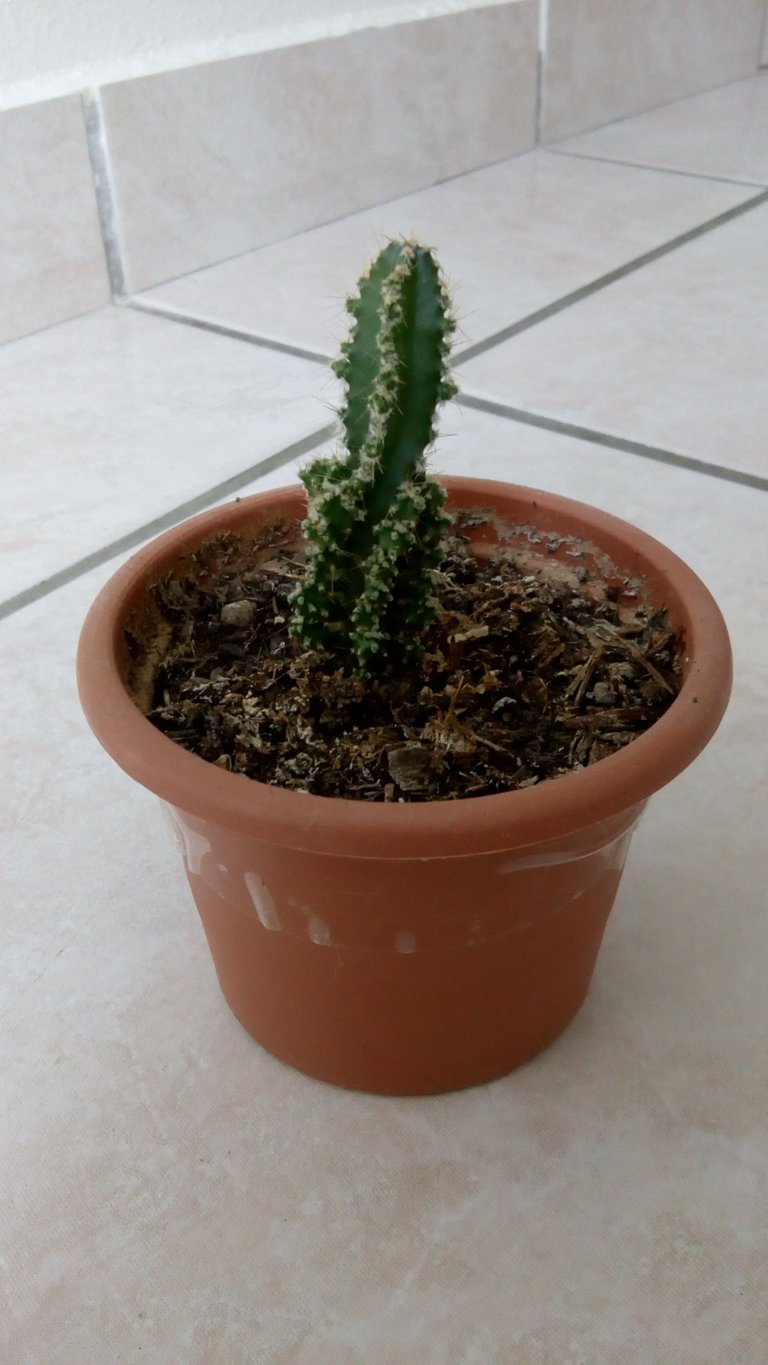 ---
---