STREET PHOTOGRAPHY SELECTION - MONOMAD || ENG-ESP || (8 Pics)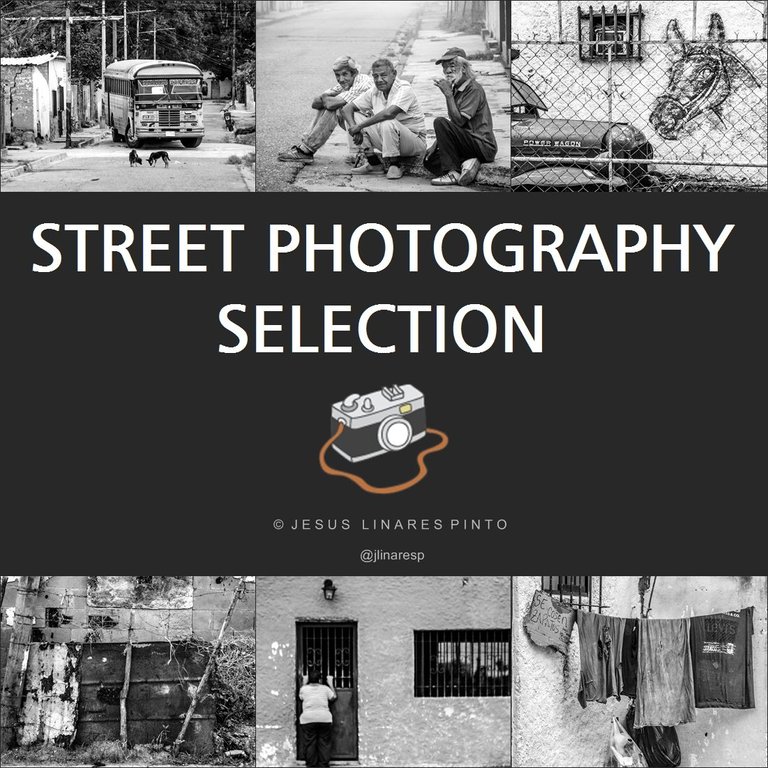 ---
Hello to all dear monochromatic #Hive friends!... Welcome to a new edition of my series of black and white street photography specially captured and edited to be my entry to today's #monomad challenge...
¡Hola a todos queridos amigos monocromáticos en #Hive!... Bienvenidos a una nueva edición de mis series de fotografías callejeras en blanco y negro especialmente capturadas y editadas para ser mi entrada al reto #monomad de hoy...
---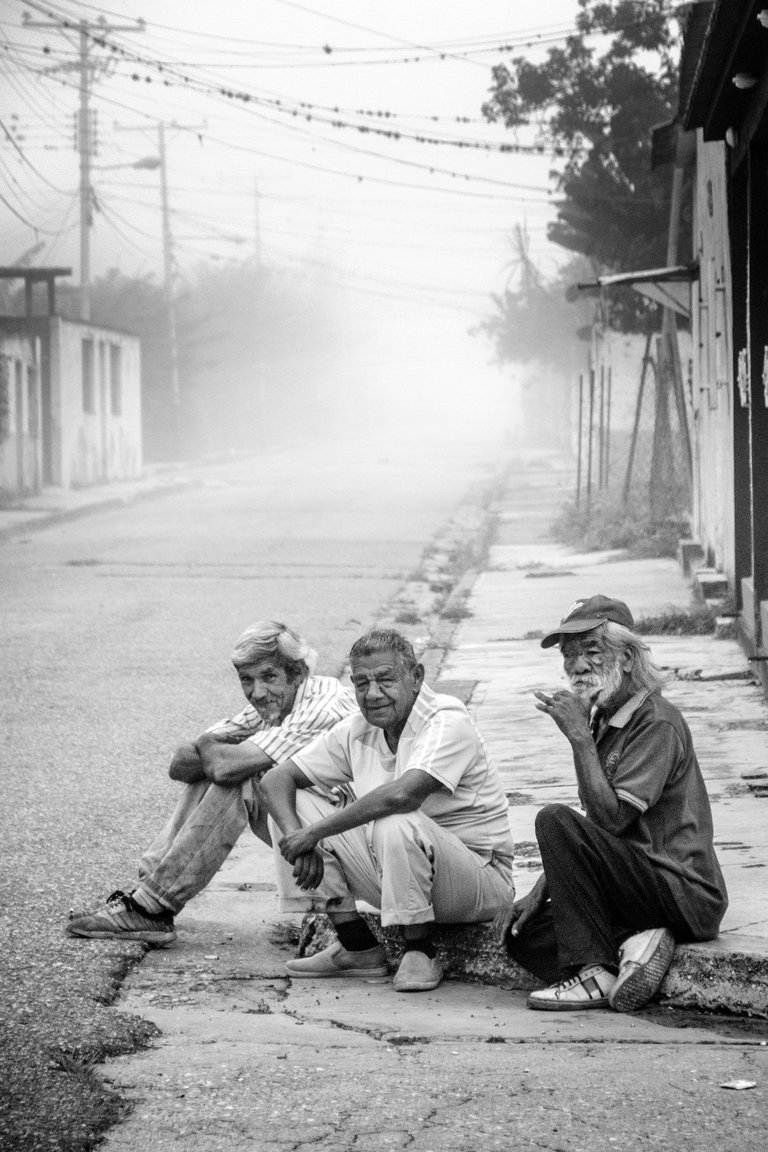 "The three happy musketeers"/ "Los tres mosqueteros felices"
---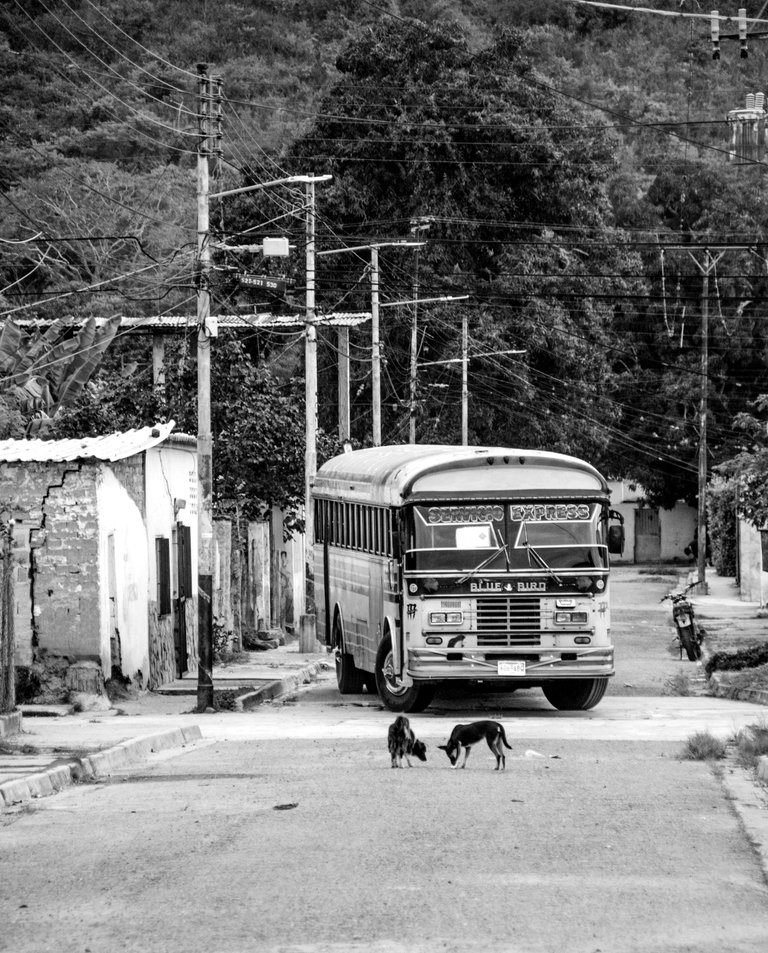 "A window to the 80's"/ "Una ventana a los 80"
---
Going out to the streets of my town to take pictures is synonymous of "never coming back empty-handed" (or in this case the camera)... I think all the streets around the world are like that, but I feel a special devotion for the streets around me because I never cease to be surprised by the diversity of scenes I can find... And this is true even in spite of the decline in the local population!
Salir a las calles de mi pueblo a hacer fotos es sinónimo de "no regresar nunca con las manos vacías" (o en este caso la cámara)... Creo que todas las calles en todo el mundo son así, pero yo siento una especial devoción por las calles que me rodean porque nunca deja de sorprenderme la diversidad de escenas que puedo encontrar... ¡Y esto as así aún a pesar del descenso en la población local!.
---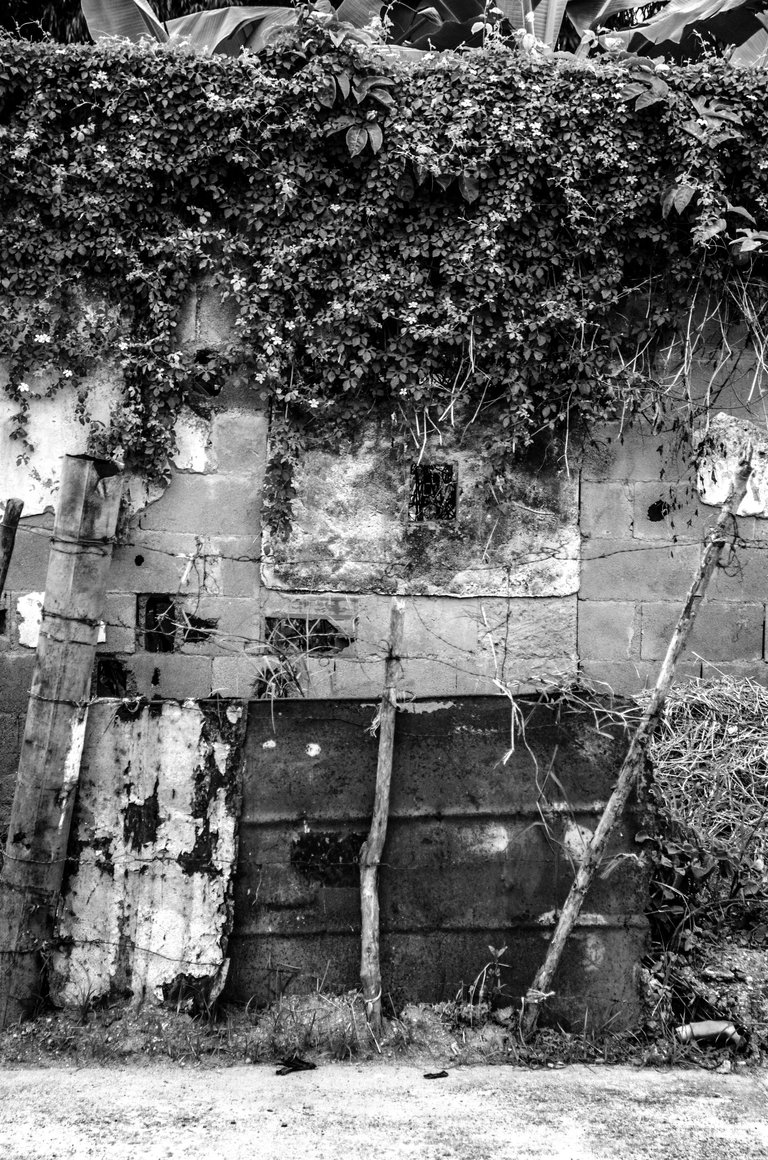 "The poor man's wall"/ "La pared de un hombre pobre"
---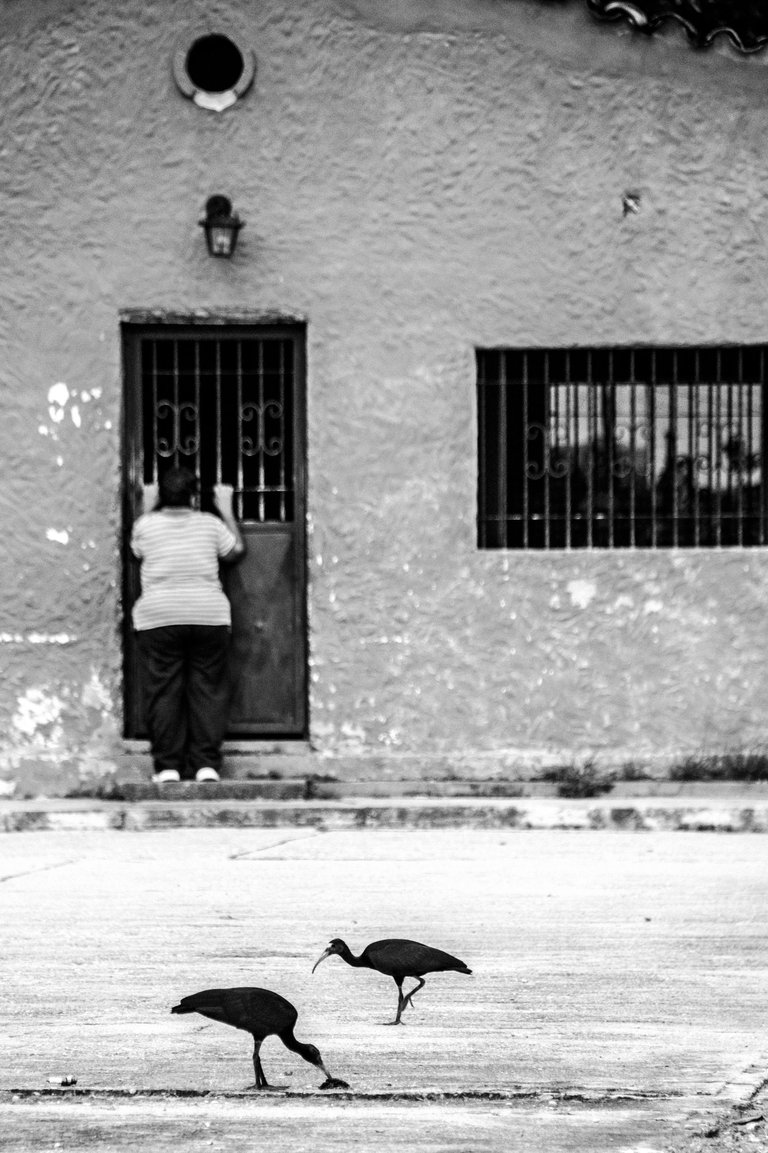 "Herons and Mrs. gossiping"/ "Garzas y señora chismeando"
---
Although I must say, I'm very sure the level of drama in the streets of the town would not be the same if it had continued on the path of growth and prosperity which we had until the late 90's in the last century. It seems to me that had it not been for the severe political, economic and social crisis affecting us, this town would have already surpassed 50,000 inhabitants and we would now be a small city with much less bucolic scenes versus the ones I usually find in its streets today.
Aunque debo decir que estoy muy seguro de que el nivel de drama en las calles del pueblo no sería el mismo si este hubiese seguido por el camino de crecimiento y prosperidad que teníamos hasta finales de los años 90 del siglo pasado. Me parece que de no haber sido por la severa crisis política, económica y social que nos afecta, este pueblo ya hubiese sobre pasado los 50.000 habitantes y ahora seríamos una pequeña ciudad con muchas menos escenas bucólicas como las que suelo encontrar a diario en sus calles hoy por hoy.
---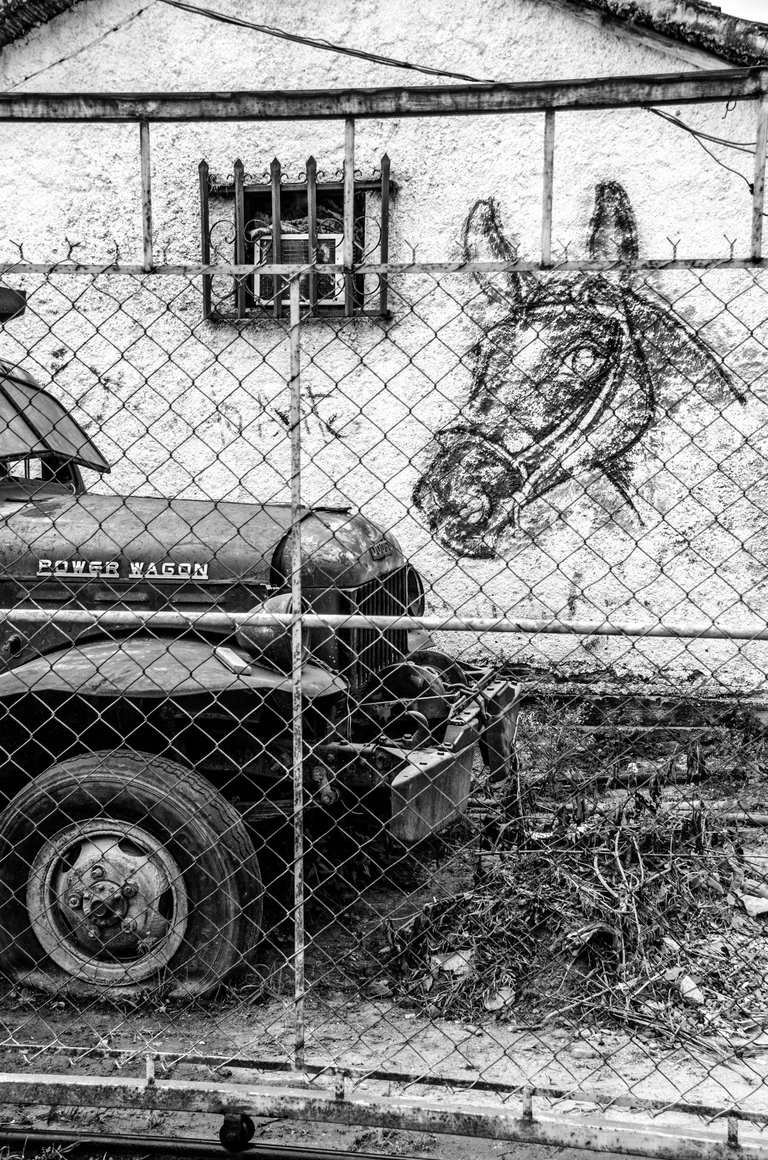 "A photo that I had not understood before"/ "Una foto que no había entendido antes"
---

"Hanging in the street"/ "Colgadero en la calle"
---
For some reason "the universe conspired" so that this town ended up being a bunch of scruffy streets, lots of abandoned houses and only about 15,000 inhabitants scattered between its rural areas and the urban center... Not that that's a good thing, but it was good for me to take photos!... Sometimes I think that I had something to do with all this, but then I conclude that this is "another one of my crazy ideas"... However, at least for taking pictures, this handful of streets comes as a ring to the finger...
Por alguna razón "el universo conspiró" para que este pueblo terminase siendo un montón de calles desaliñadas, muchas casa abandonada y apenas unos 15.000 habitantes esparcidos entre sus zonas rurales y el casco urbano...¡No es que eso se algo bueno, pero a mi me ha servido para hacer fotos!... A veces pienso que tuve algo que ver con todo esto, pero después concluyo que esa es "otra de mis ideas demasiado locas"... Sin embargo, cuando menos para hacer fotos, este puñado de calles viene como anillo al dedo...
---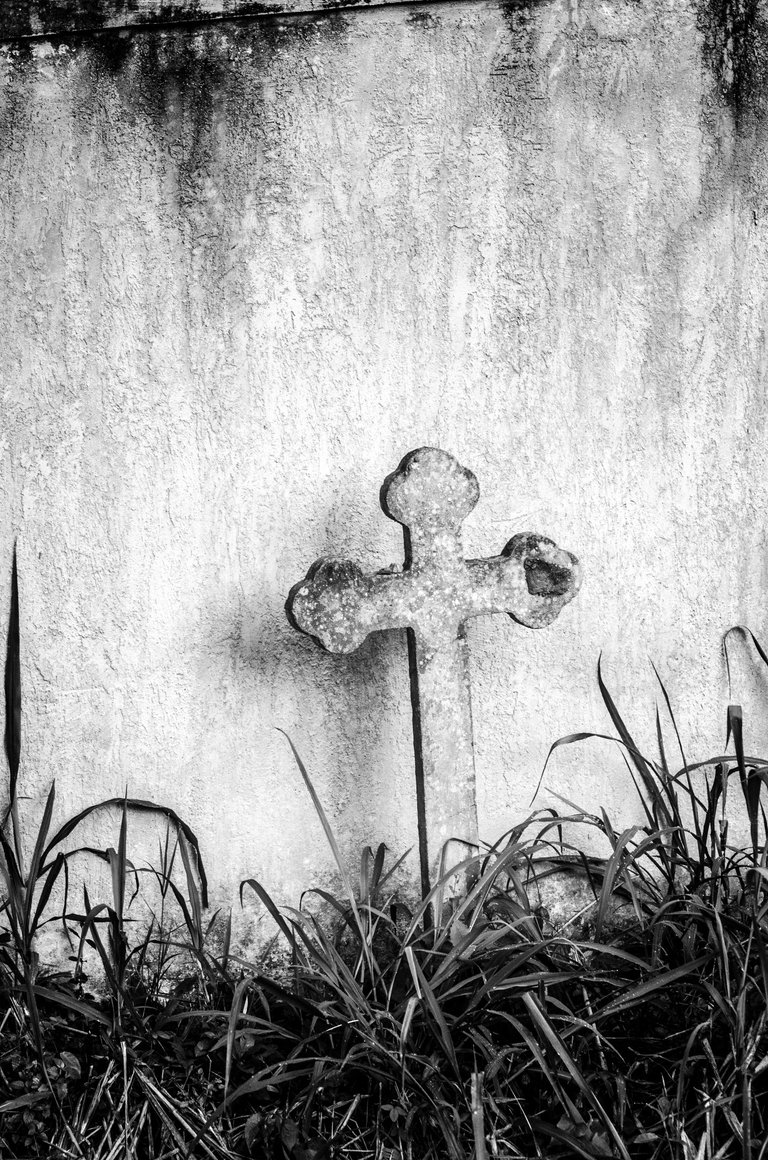 "That cross on the street edge"/ "Esa cruz en el borde de la calle"
---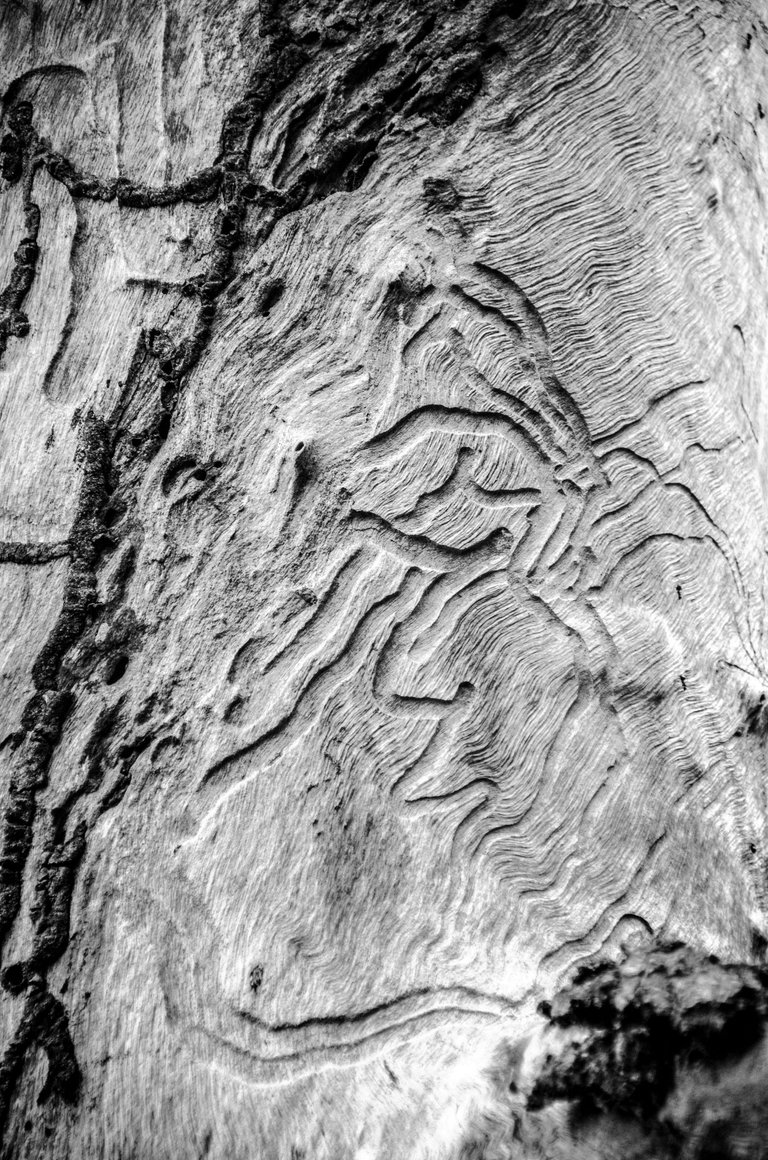 "GLYPH"/ "GLIFO"
---
Thank you very much for your visit and appreciation!
¡Muchas gracias por pasar y apreciar!
---
ADDITIONAL TECHNICAL NOTE: Photographs captured with my Nikon D7000 DSLR camera in RAW format, then processed in Adobe Camera RAW for adjustments regarding light, sharpening, contrast and depth... They were then exported to JGP format on which minor modifications such as straightening and adding watermarks were carried out using PhotoScape 3.6.3.
NOTA TÉCNICA ADICIONAL: Fotografias capturadas con mi cámara DSLR Nikon D7000 en formato RAW, procesadas posteriormente en Adobe Camera RAW para ajustes relativos a luz, afilado, contraste y profundidad... Luego fueron exportadas a formato JGP sobre el cual se llevaron a cabo modificaciones menores como enderezado y agregado de marcas de agua usando PhotoScape 3.6.3.
---
END / FIN
---
"We make photographs to understand what our lives mean to ourselves." - Ralph Hattersley.
"Hacemos fotografías para comprender lo que nuestras vidas significan para nosotros mismos." - Ralph Hattersley.

---
Camera: Nikon D7000
Lens: Sigma 18-200mm f3.5-6.3 II DC OS HSM
Lens: Tokina ATX-PRO 100mm f/2.8 d MACRO
Lens: AF-S DX NIKKOR 55-300mm f/4.5-5.6G ED VR
Lens: AF-S DX NIKKOR 18-55mm f/3.5-5.6G VR
Lens: Nikon AF Nikkor 50 mm f/1.8d FX
Lens:AF-S DX NIKKOR 35mm f/1.8G
Cámara: Nikon D7000
Lente: Sigma 18-200mm f3.5-6.3 II DC OS HSM
Lente: Tokina ATX-PRO 100mm f/2.8 d MACRO
Lente: AF-S DX NIKKOR 55-300mm f/4.5-5.6G ED VR
Lente: AF-S DX NIKKOR 18-55mm f/3.5-5.6G VR
Lente: Nikon AF Nikkor 50 mm f/1.8d FX
Lente: AF-S DX NIKKOR 35mm f/1.8G
---
Montalbán, Carabobo, Venezuela.
---
---