SUNNY MORNINGS EMBRACING FOGS || Montalbán, Carabobo, Venezuela || (12 PICS)
Some sunrises during the rainy months here in my town are simply fantastic.... The humidity is always high and in the mornings the sun starts to push through the mists until they dissipate completely after a few hours.
Algunos amaneceres durante los meses lluviosos aquí en mi pueblo, son simplemente fantásticos... La humedad es siempre alta y en las mañanas el sol comienza a pujar con las nieblas hasta disiparlas totalmente después de pocas horas.
---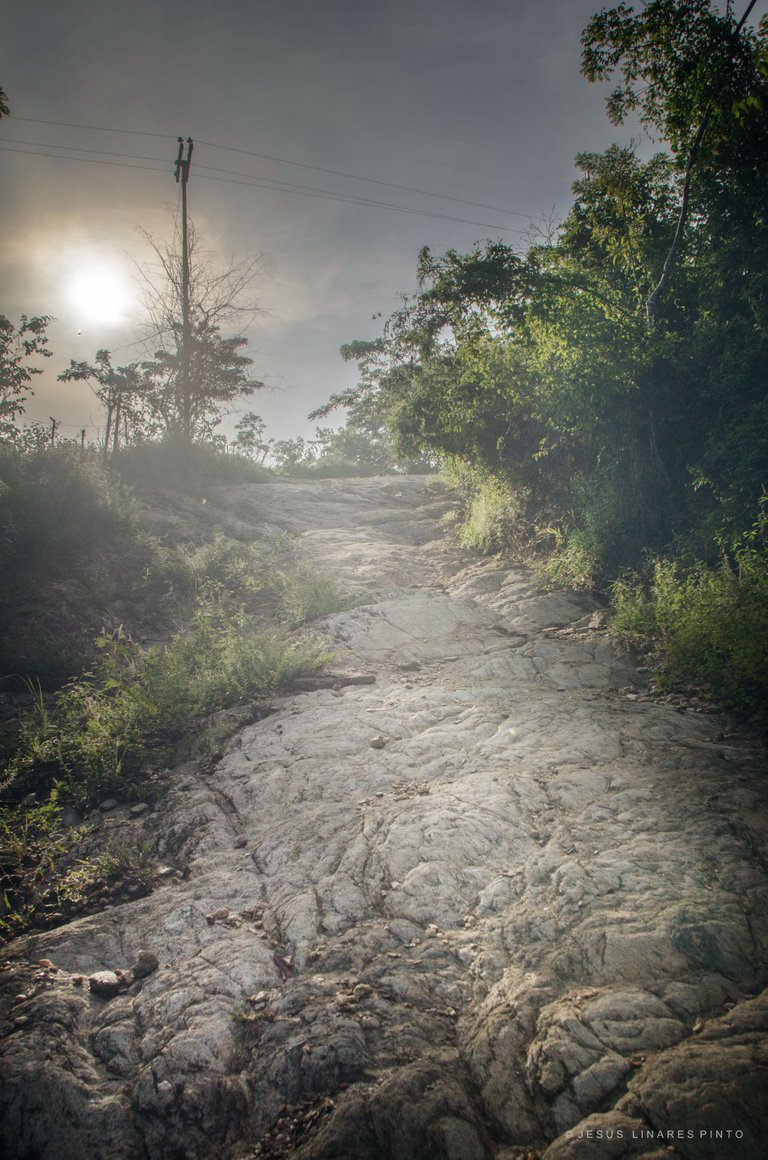 -The sun greets during the ascent and the humanized and natural elements converge in pleasant views.
-El sol saluda durante el ascenso y los elementos humanizados y naturales convergen en vistas agradables.
---
So these mornings in particular are a photo opportunity that can't be missed.
Entonces estas mañanas en especial constituyen una oportunidad para hacer fotografías, que no se puede dejar pasar sin ser aprovechada.
---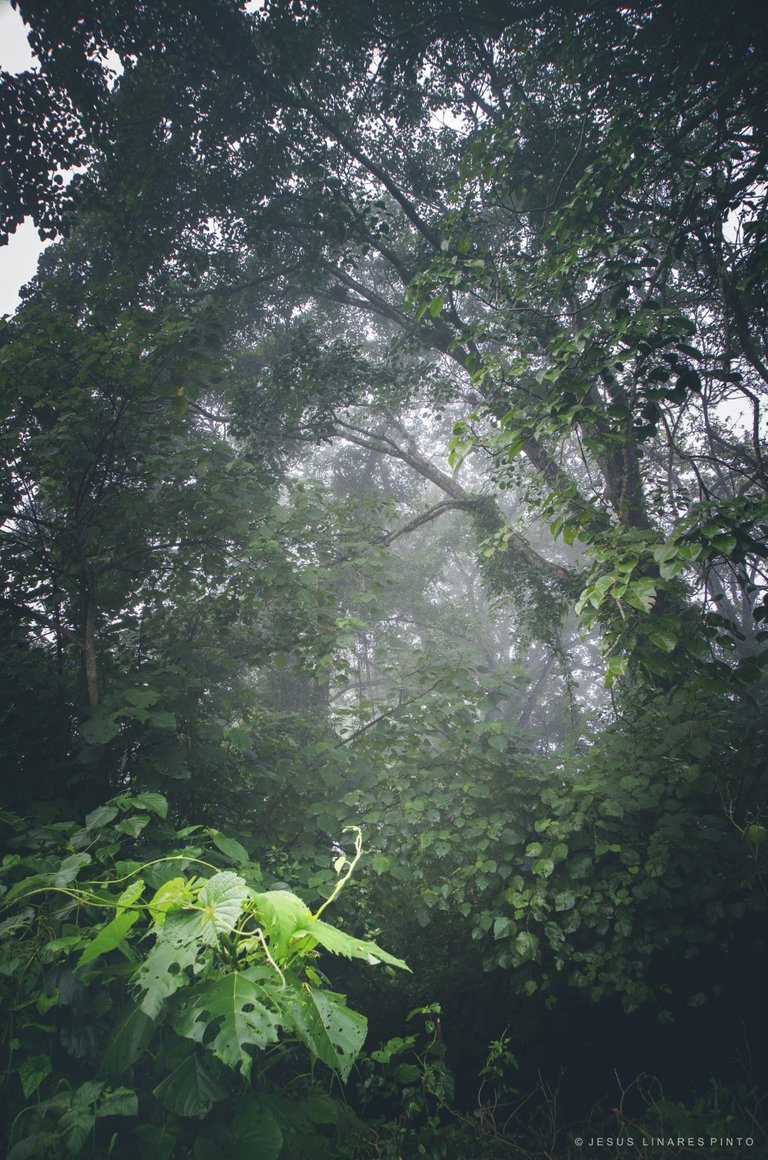 -In wooded areas the greens mutate and the lights create surprises that are not observed during other times of the day.
-En las áreas boscosas los verdes mutan y las luces crean sorpresas que no se observan durante otras horas del día.
---
I have the great advantage of having very close trails that lead to the hills and it is there where the convergence of light, nature, shadows and mist explodes in a wonderful way before our eyes.
Yo tengo la gran ventaja de tener muy cerca senderos que se dirigen hacia las colinas y es allí en donde las convergencia entre luces, naturaleza, sombras y neblinas explota de manera maravillosa ante nuestros ojos
---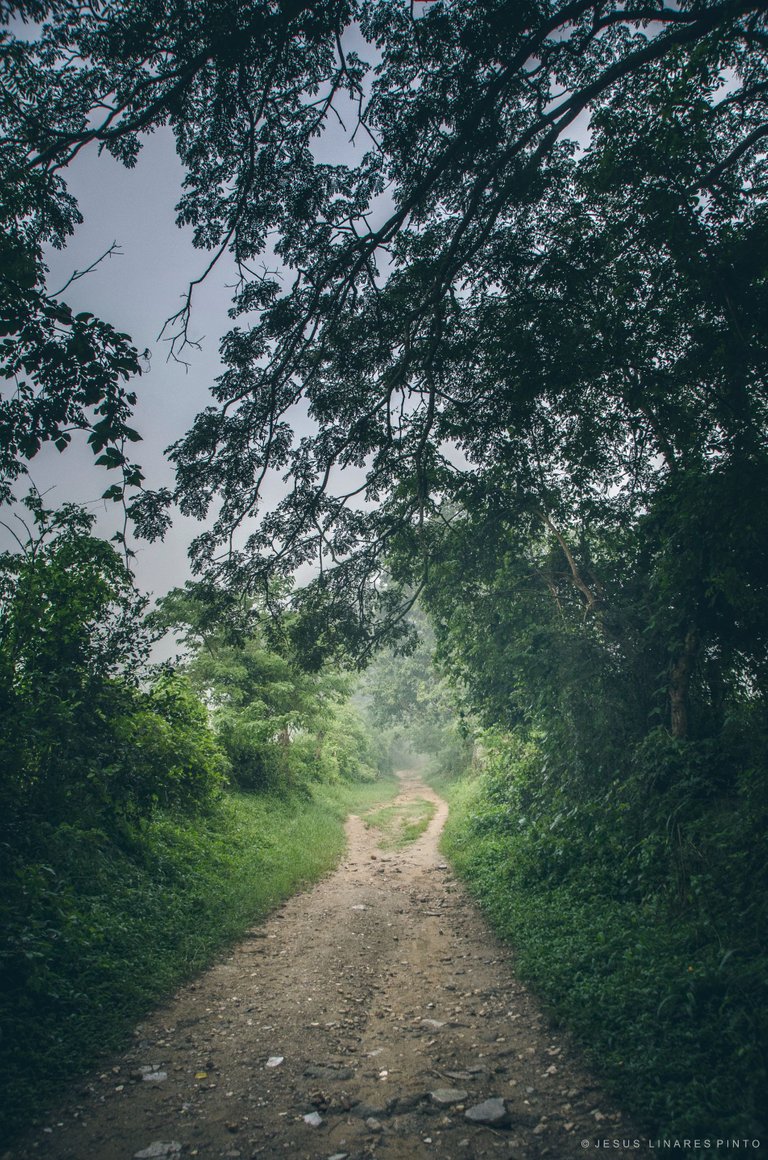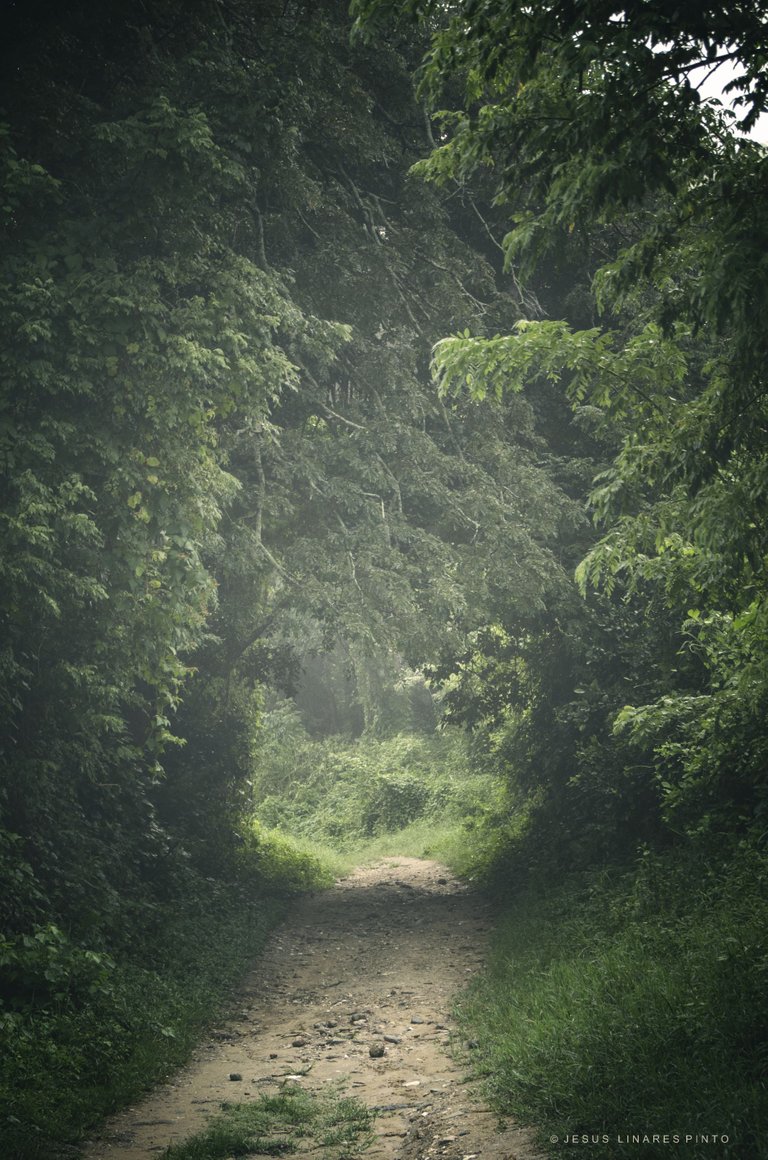 -The roads cease to look simple and gradually transform into the gray of the fogs, then photography becomes necessary.
Los caminos dejan de lucir simples y se transforma gradualmente entre los grises de las nieblas, entonces la fotografía se hace algo necesario.
---
I have been taking these photos of my morning walks for a long time, but each time I find in them new visions and new challenges to overcome with my camera in my hand.
Son estas fotos de mis caminatas matutinas, las hago desde hace mucho tiempo, pero cada vez encuentro en ellas nuevas visiones y nuevos desafíos para superar con mi cámara en la mano.
This is an almost instinctive type of photographic recording, there is no such combination of parameters that I use to take all the photos, not even using the semi-automatic modes, usually in aperture mode (A) always ensure me properly exposed photographs in all cases.
Este es un tipo de registro fotográfico casi instintivo, no existe como tal una combinación de parámetros que me sirva para hacer todas las fotos, ni siquiera valerme de los modos semiautomáticos, usualmente en modo apertura (A) me aseguran siempre fotografías adecuadamente expuestas en todos los casos.
---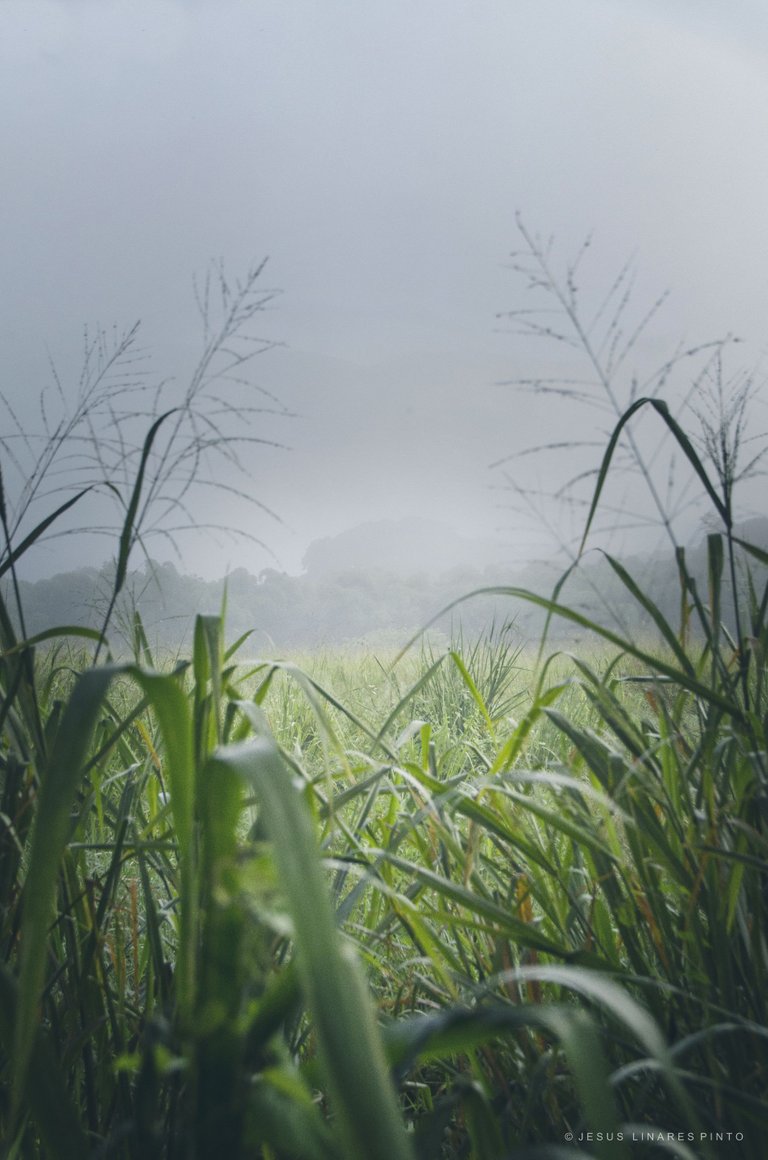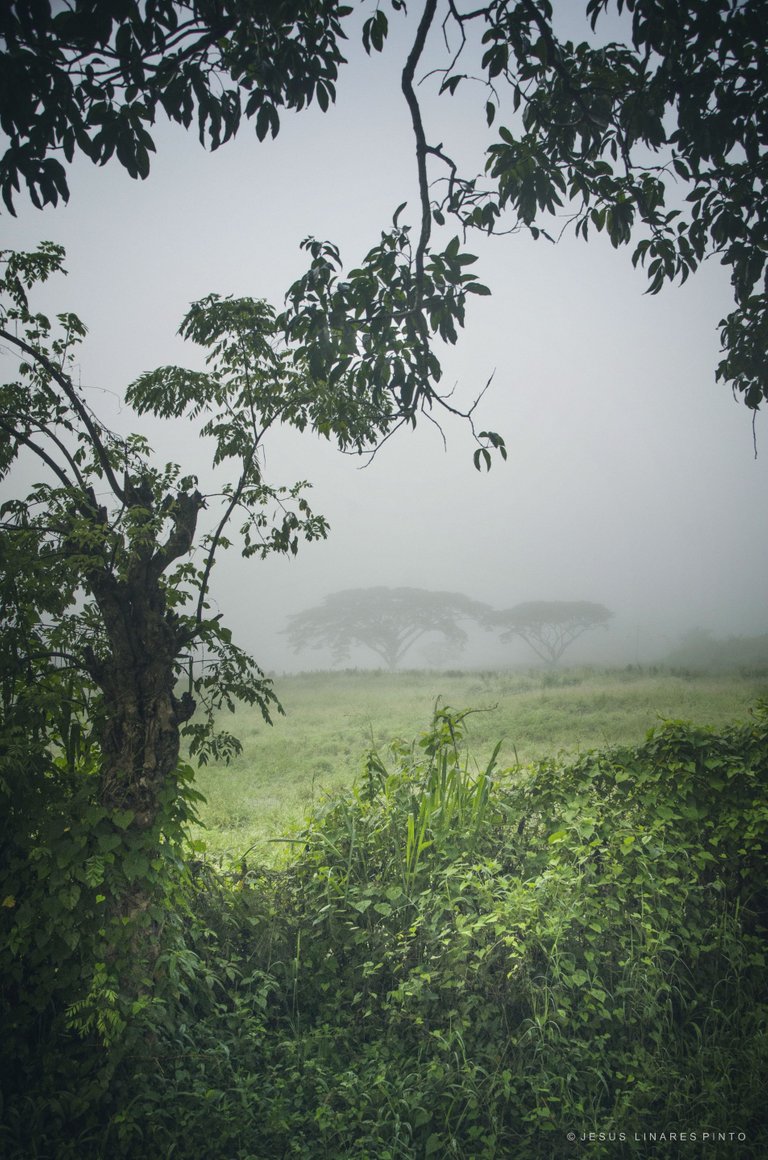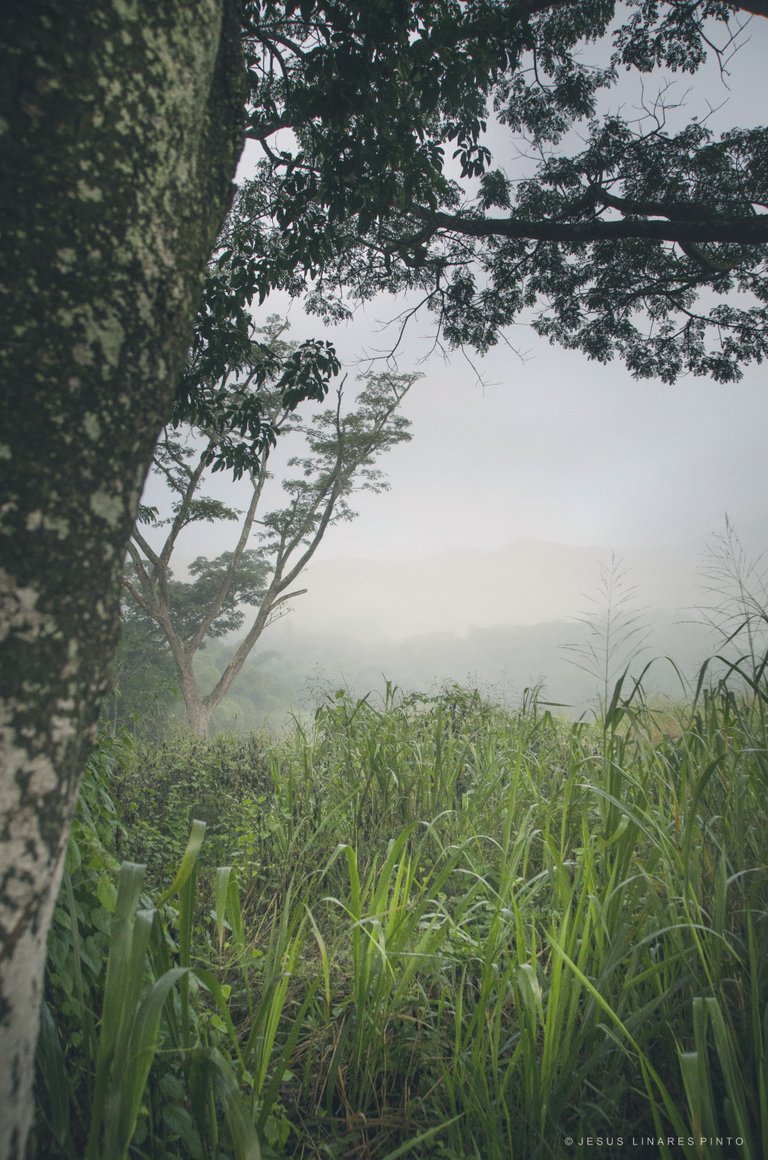 -Before starting the ascent, on both sides of the road in the valley, the foals of abundant pastures wait silently for the sun and also for the cattle.
-Antes de comenzar el ascenso, de lado y lado del camino en el valle, los potros de abundantes pastos esperan silenciosos el sol y también el ganado.
---
So these "morning photo walks" not only serve me to exercise my legs, but also my fingers and my brain, as I spend my time making adjustments on the dials of my camera and taking between 3 and 4 times each photo until I see relatively adequate results, always thinking about a later session of adjustments when processing the RAW.
Así que estas "caminatas fotográficas mañaneras" no solo me sirven para ejercitar mis piernas, sino también los dedos de mi mano y mi cerebro, pues me la paso realizando ajustes en los diales de mi cámara y haciendo entre 3 y 4 veces cada fotos hasta observar resultados relativamente adecuados, siempre pensando en una posterior sesión de ajustes al procesar los RAW.
---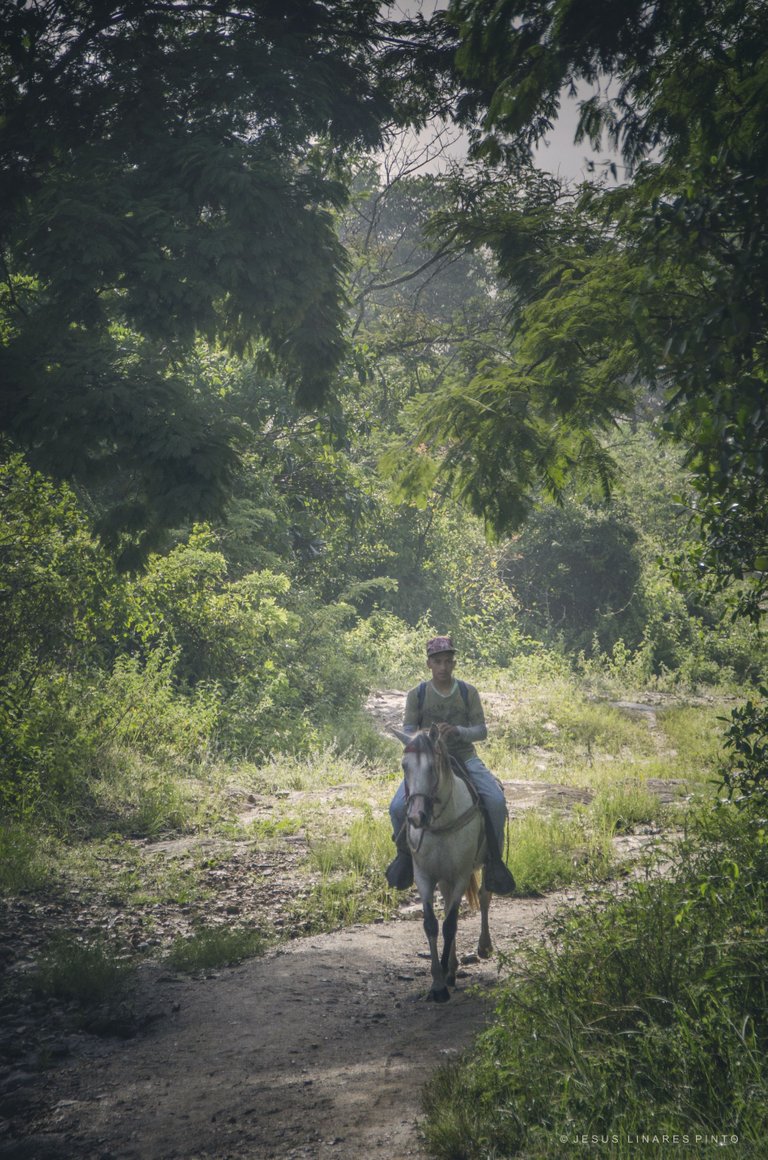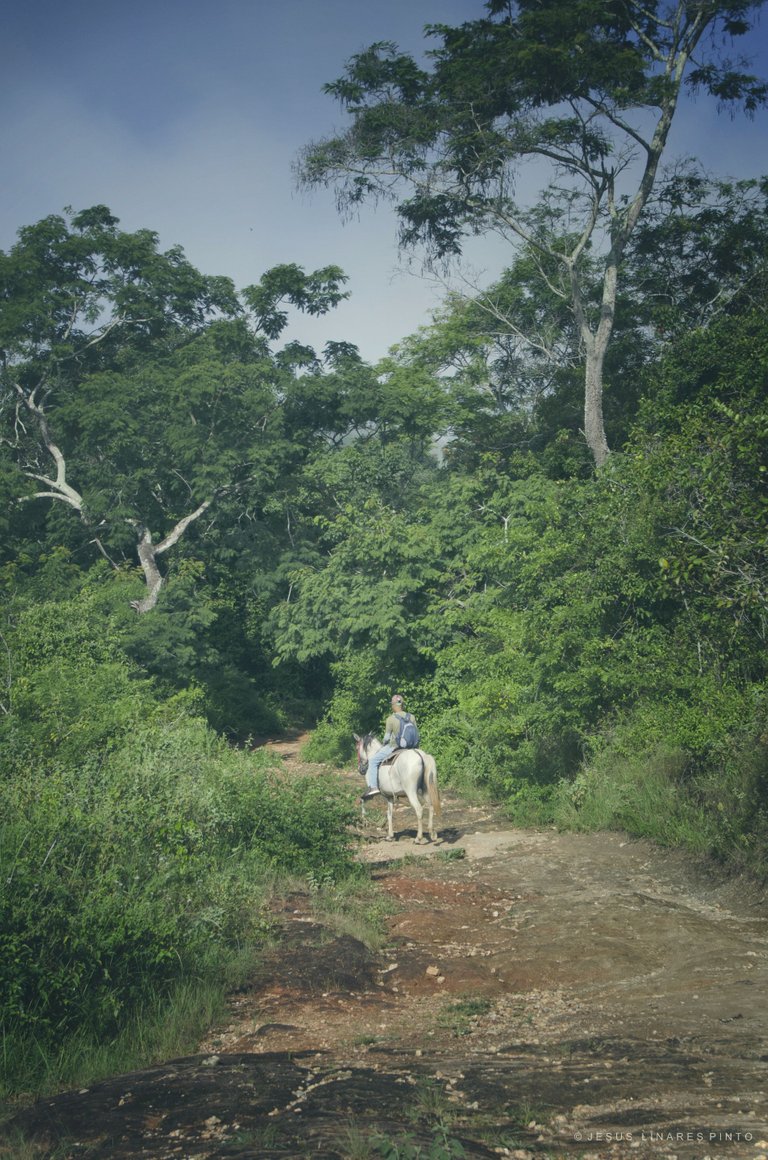 -Not all of us are out there wandering around and taking pictures.... This boy is going to the mountains, to work his father's land... He is on horseback and has a journey of more than 25 km ahead of him, crossing from one state to another through narrow roads...
-No todos andamos por ahí deambulando y haciendo fotos... Este muchacho va hacia las montañas, a trabajar las tierras de su padre... Va a lomos de caballo y tiene por delante un trayecto de más de 25 Km atravesando de un estado a otro por caminos que se hacen estrechos...
---
But anyway, beyond the complexity that these atmospheric conditions represent, the good thing here is to experiment as much as possible taking the pictures, editing and then observing each one.
Pero de la manera que sea, más allá de la complejidad que representan estas condiciones atmosféricas, lo bueno aquí es experimentar todo lo posible haciendo las fotografías, editando y después observando cada una.
---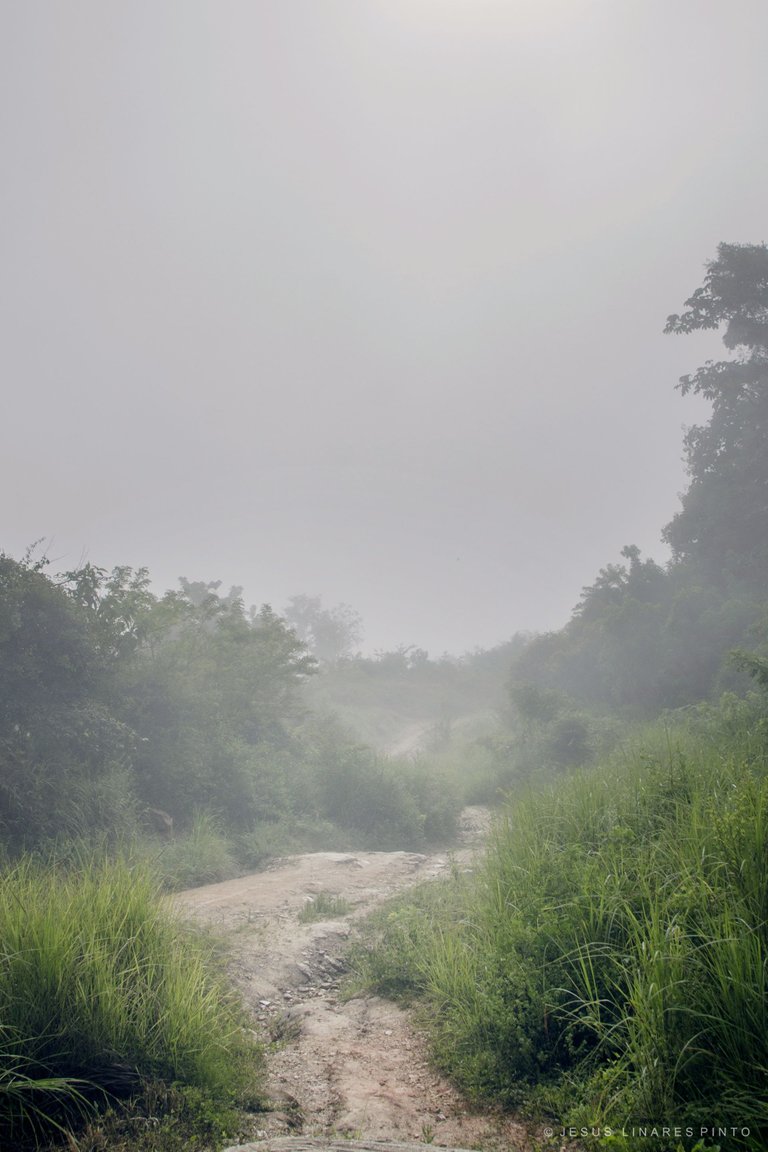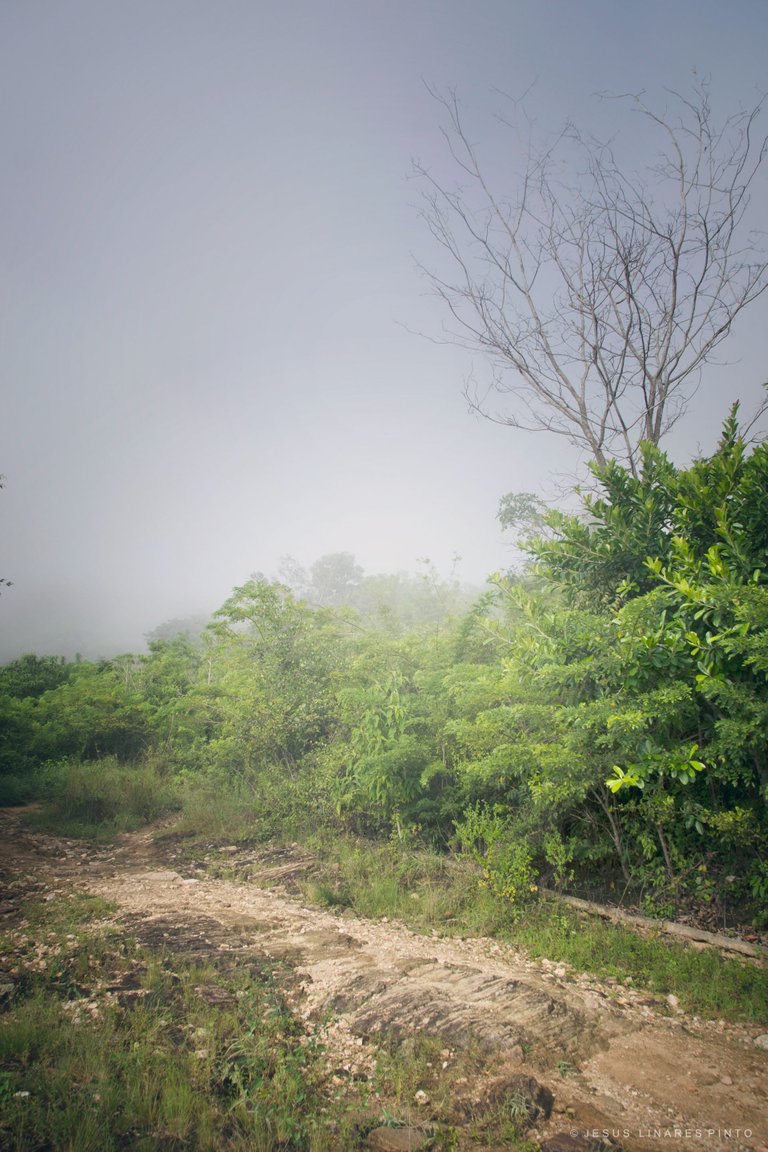 -Something really fascinating is that the sunlight is suddenly dulled by the dense fog and a few minutes later it fades away and the sun returns again.... This makes this a wonderful photographic exercise for those of us who prefer manual setting modes.
-Algo realmente fascinante, es que la luz solar de repente se ve apocada por la niebla densa y pocos minutos después esta se desvanece y de nuevo regresa el sol... Esto hace que este sea un ejercicio fotográfico maravilloso para quienes preferimos los modos de ajustes manuales.
---
The photos were taken on the roads that lead to the hills at the foot of the hill "La Copa" in Montalbán, Carabobo, Venezuela... The town where I live and where I usually wander around taking pictures.
Las fotos fueron realizadas en los caminos que llevan a las colinas al pie del cerro "La Copa" en Montalbán, Carabobo, Venezuela... El pueblo en donde hago vida y en donde suelo deambular haciendo fotos.
---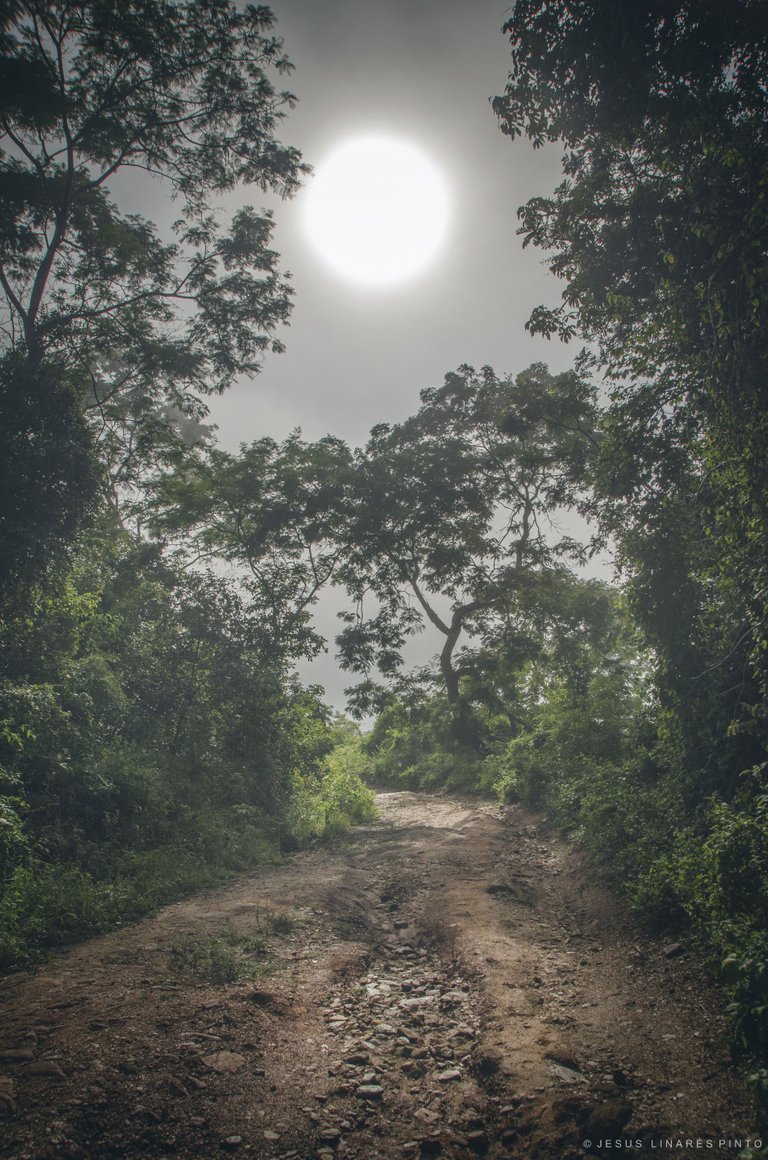 -Descending from the hills, returning again to the village, the confrontation of the sun and the mist gives me overwhelming images... It has been a good morning for taking pictures.
-Ya descendiendo desde las colinas, volviendo de nuevo al pueblo, la confrontación del sol y la neblina me regala imágenes abrumadoras... Ha sido una buena mañana para hacer fotos.
---
Thank you all very much for stopping by and appreciating, we will see each other again soon with more photos in between.
Muchas gracias todos por pasar por aquí y apreciar, nos veremos pronto de nuevo con más fotos de por medio.
---
END / FIN
---
"We make photographs to understand what our lives mean to ourselves." - Ralph Hattersley.
"Hacemos fotografías para comprender lo que nuestras vidas significan para nosotros mismos." - Ralph Hattersley.

Camera: Nikon D7000 | Lens: Sigma 18-200mm f3.5-6.3 II DC OS HSM
Cámara: Nikon D7000 | Objetivo: Sigma 18-200mm f3.5-6.3 II DC OS HSM
Montalbán, Carabobo, Venezuela.
---
---