Fungi Friday : Beautiful set of Twins

Hello everyone.
Thank God is Friday, and it's a cool day here.
The weather is so nice.
Welcome to my contribution to #Fungifriday by @ewkaw.
This particular mushroom normal comes out once or twice a year.
It is always seen some days after the new year first rain.
And after some period of dryness before the rain continue to pour.
It use that period to forcefully tear the ground and pops out.
This is noticed by how the area where it is seen looks like.
If you check the last picture of this post, you will see how it looks like.
These photos here are the early stage of some of the mushrooms when it popped out, before it becomes wide.
It is normally infected by ants and withers if not uprooted.
It is best uprooted at the early stage before it becomes wide.
This mushroom is greatly honored in my side, maybe because of it's seasonal occurrence and more particularly it's taste when cooked and eaten.
This is the aspect I love so much too. The mushroom is so delicious.
And also very easy to prepare.
Just clean it, by using a small knife to remove the sand in the root/down part.
Wash thoroughly with salt.
Add little water to it.
Add salt, pepper, little palm oil and scent leaf and cook for about 5 minutes.
The water won't dry up, it is enjoyed with the little water.
Sadly we get to enjoy and see this once or twice a year, sometimes seen in little quantity.
Some years, it is seen in large quantities.
This year, we saw few of it twice.
I was blessed to see this cute twins at first occurrence.
Do enjoy your view.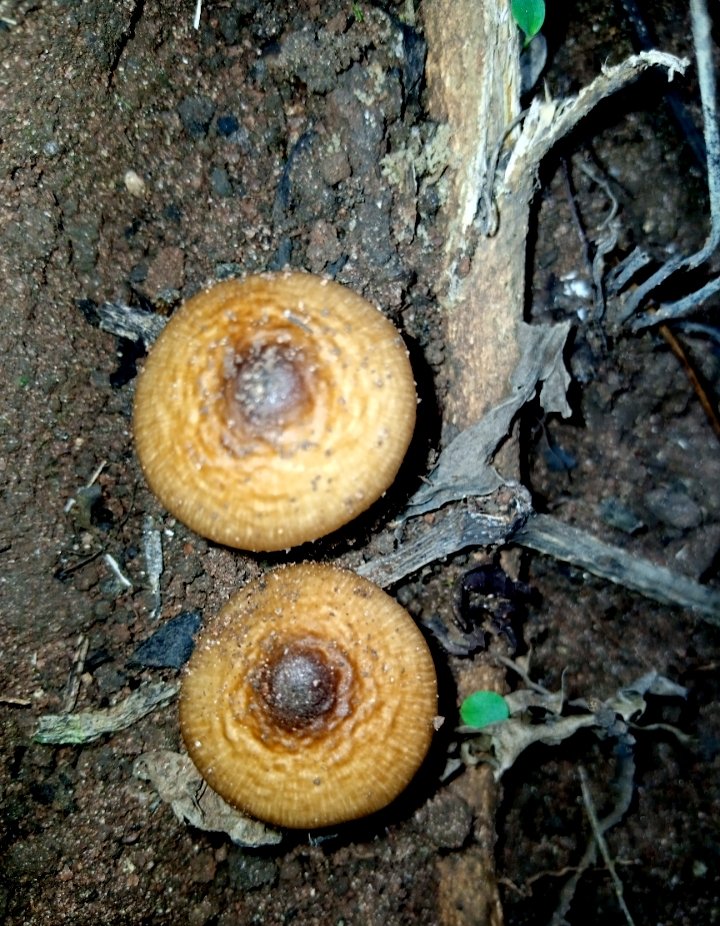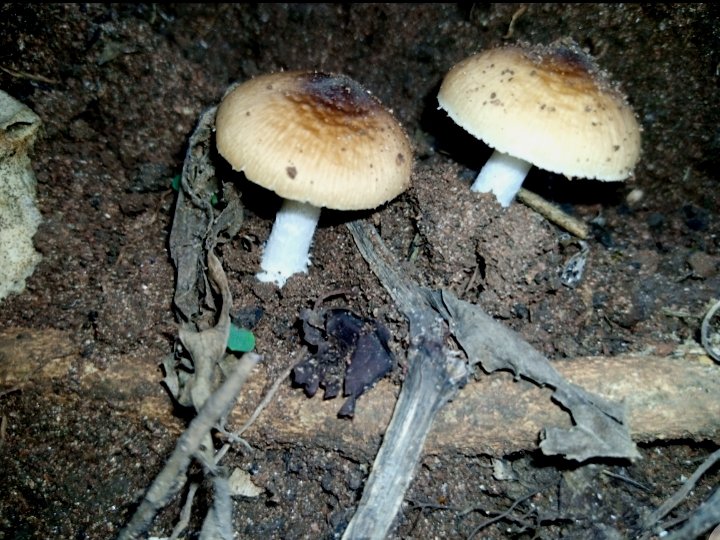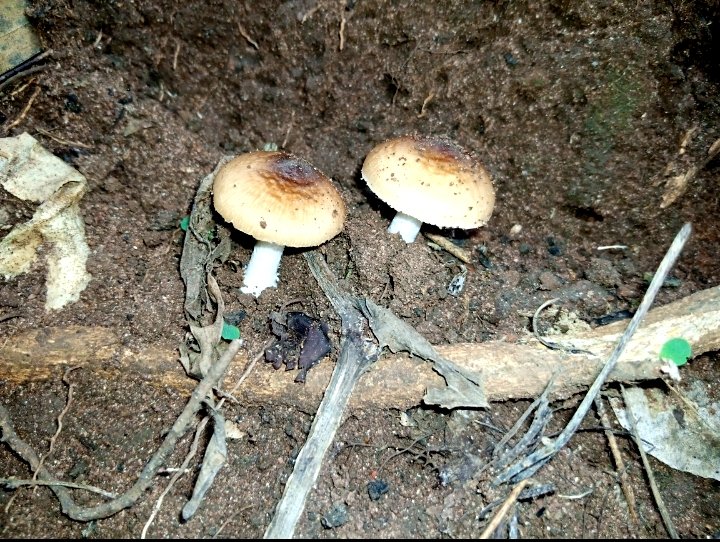 Thank you for visiting my blog.
All photos are mine and are taken with my Android mobile phone.
---
---