ejercicio que me ayudan para plancha //exercises that help me to plank

ejercicio que me ayudan para plancha //exercises that help me to plank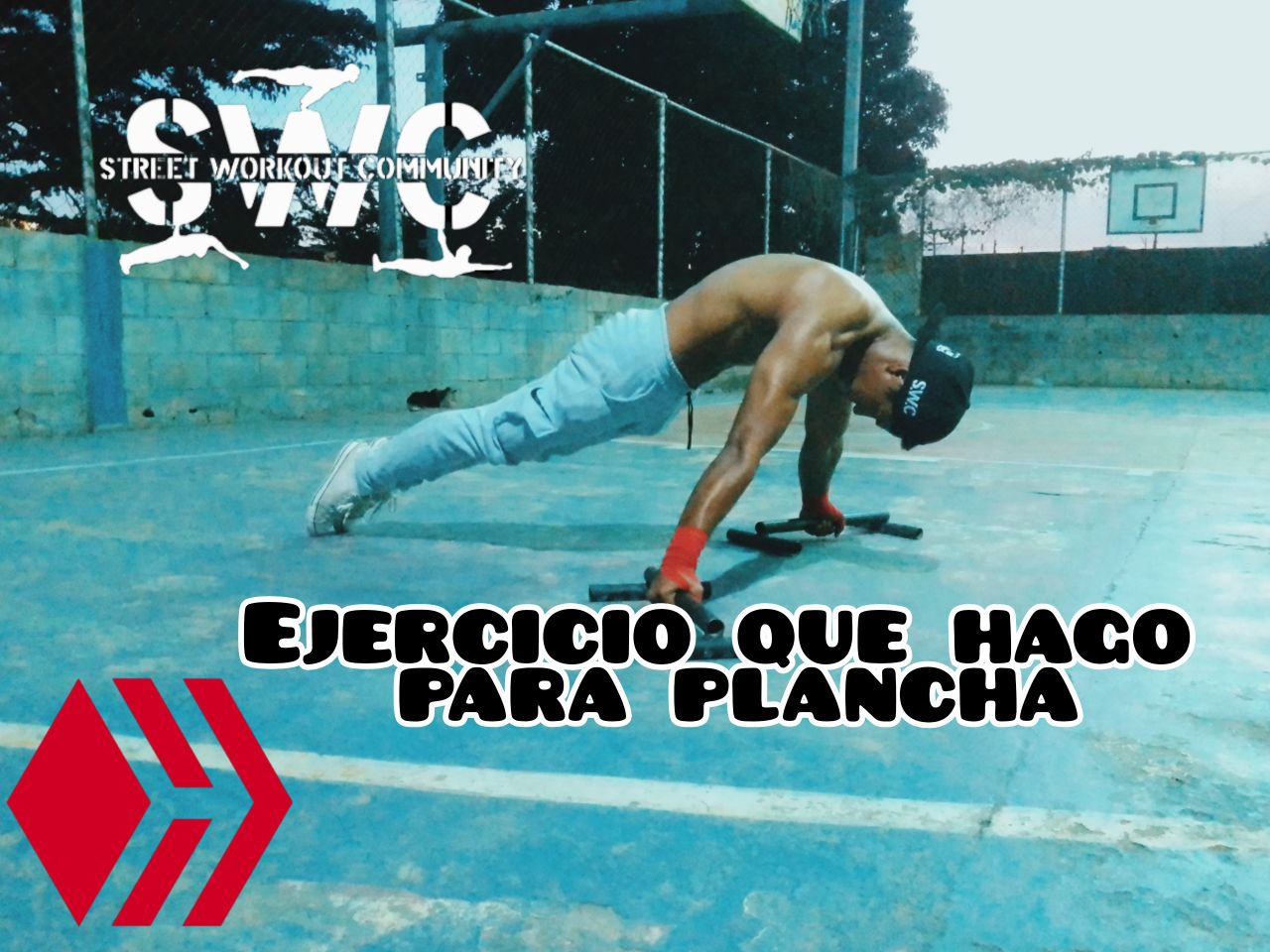 ---
---

---
Hola amigos de la comunidad de SWC, mi nombre es joanfh-workout, el día de hoy quiero compartirles no solo los ejercicios que hago sino de la manera que los realizo para ganar fuerza, espero les guste, saludos a todos
Hello friends of the SWC community, my name is joanfh-workout, today I want to share with you not only the exercises I do but also the way I do them to gain strength, I hope you like it, greetings to all.
---
▶️ Watch on 3Speak
---
| Ejercicios | Exercises |
| --- | --- |
| L-Sit | L-Sit |
| Tuck | Tuck |
| Tuck avanzado | Advanced Tuck |
| Lin plancha | Lin plank |
---
| | |
| --- | --- |
---
---
Muy bien él primer ejercicio y un de los que más me gusta es la L-Sit, ya que es un ejercicio que me gusta hacer y usarlo para la transición a otra postura sea tuck entre otros
Very good the first exercise and one of the ones I like the most is the L-Sit, since it is an exercise that I like to do and use it for the transition to another posture, such as tuck among others.
---
| Tuck//Tuck avanzado | Tuck//Advanced Tuck |
| --- | --- |
---
| | |
| --- | --- |
---
ok otros de los que no dejo por fuera es hacer el tuck y el tuck avanzado, ya que me ayuda mucho para ganar fuerza al momento de hacer una plancha
ok another one that I don't leave out is to do the tuck and the advanced tuck, since it helps me a lot to gain strength when doing a plancha
---
---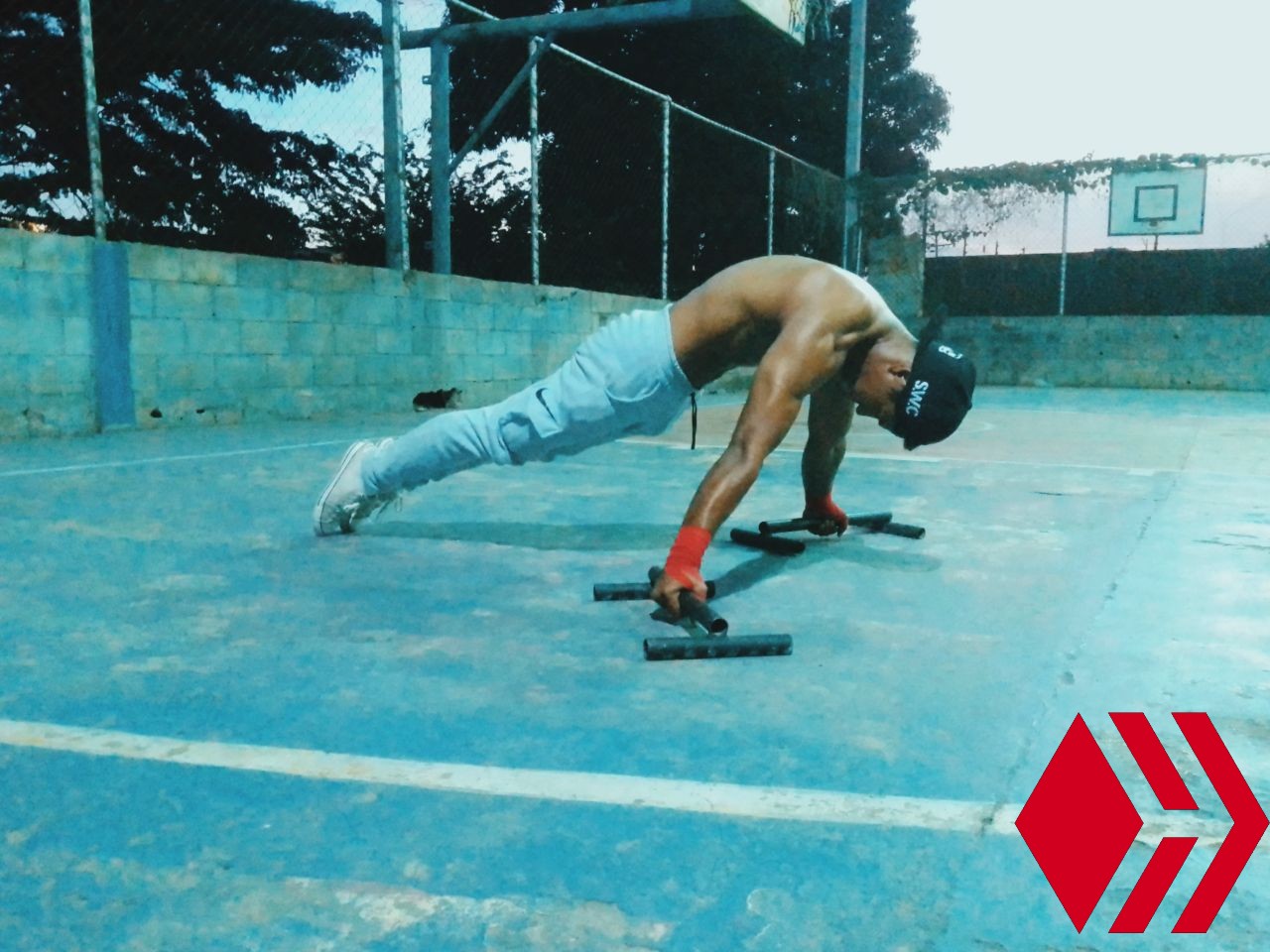 ---
Muy el último ejercicio que hago es la Lin-plancha, ya que ayuda mucho en lo que es la postura para realizar una plancha, de mi favorita también en el momento de entrenar este truco estático
Very last exercise I do is the Lin-plank, as it helps a lot in what is the posture to perform a plancha, of my favorite also at the time of training this static trick.
---
---
---
bueno amigo hasta aquí el post del día de hoy. Cosas que no voy a explicar a detalle la forma de hacer el ejercicio, es porque ya lo he hecho en un post anterior, y que en este caso los ejercicios no los hice hipsométricos, sino que los hice en variación tal y como se ve en el video, espero les allá gustado, los invito a que dejen su opinión en un comentario, muchas garcías por leer, saludos a distancia
Well, my friend, this is the end of today's post. Things that I will not explain in detail how to do the exercise, is because I have already done it in a previous post, and that in this case I did not do the exercises hypsometric, but I did them in variation as seen in the video, I hope you liked it, I invite you to leave your opinion in a comment, many thanks for reading, greetings from afar.
---

---
---