Visit One of my Favorite Meatball Shop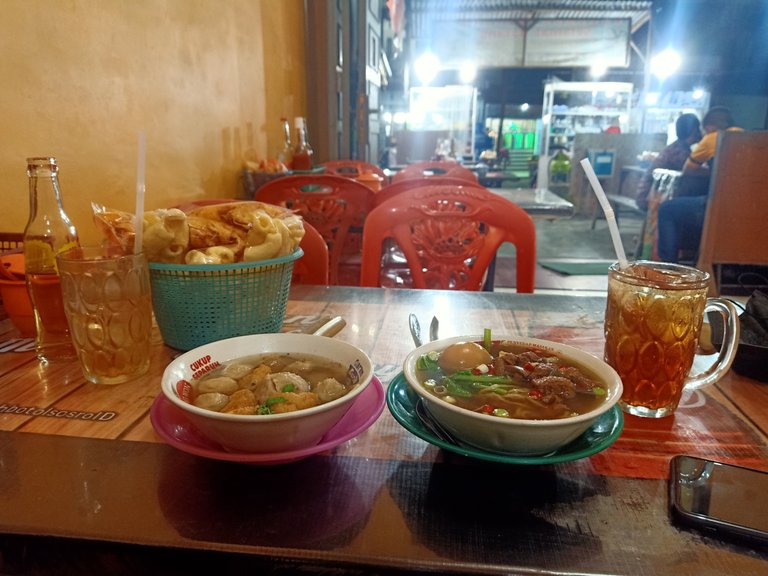 photo by me
Yooo hello my fellow hivers and the entire hive community from all over the world. Come back again with me Jodi Pamungkas. Thank you to those of you who have read and supported my previous post about Liqa's new coffee shop. Happy Thursday to you guys, it doesn't feel like the weekend is approaching, do you have any vacation plans this weekend? Leave your comments below this post. So, today Emma and I visited the meatball place which has been my favorite place since I was in school. I used to visit this place quite often together with my brother. Incidentally I haven't had dinner yet and ema agrees with my suggestion to visit the meatball shop. Around 8 pm I picked up ema at home and headed to the location.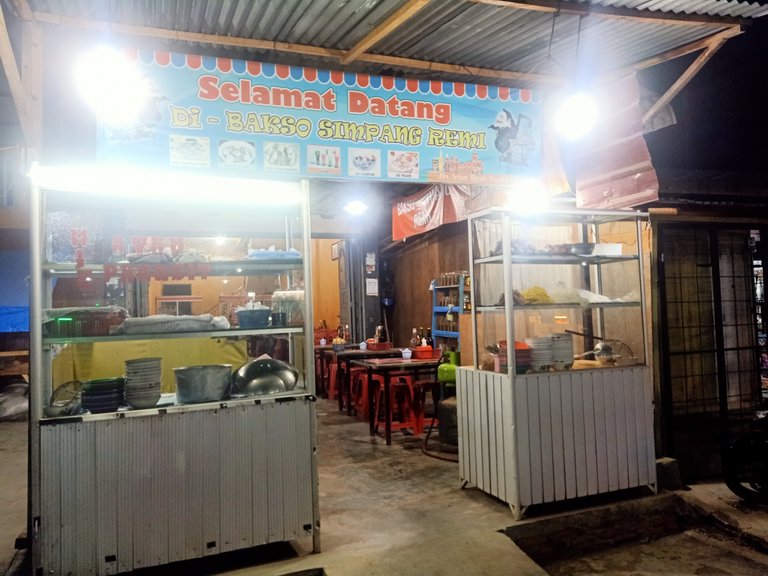 photo by me
Welcome to Bakso Simpang Remi. This place looks very simple and not fancy. As I said to you, meatball places that have good taste are places like this, I don't know why, do you know the reason? Leave your comments below this post. It just so happened that there were no people around this place, so I was free enough to take some pictures around this place. I immediately entered this place.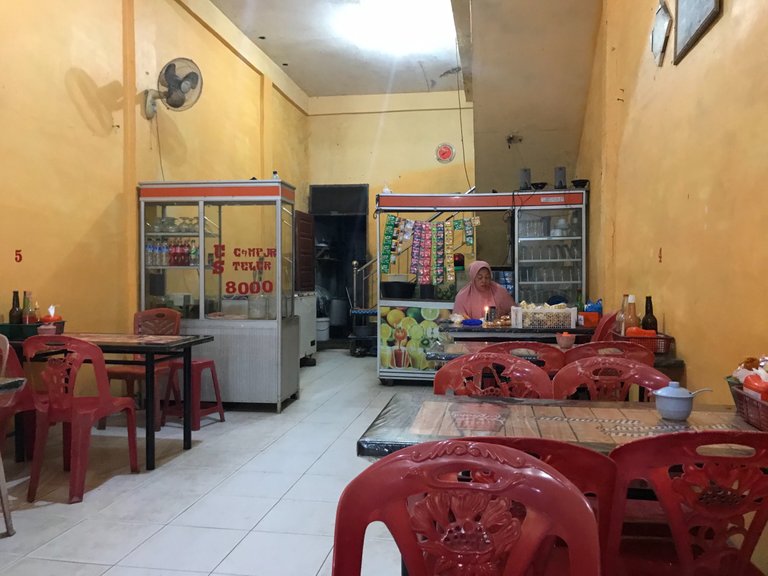 photo by me
Well, now that I'm inside, I see a woman who is packing chips into plastic. Not too many tables and chairs are provided, I pass this place quite often and indeed this place is very quiet. Now, let's see what menus this place provides.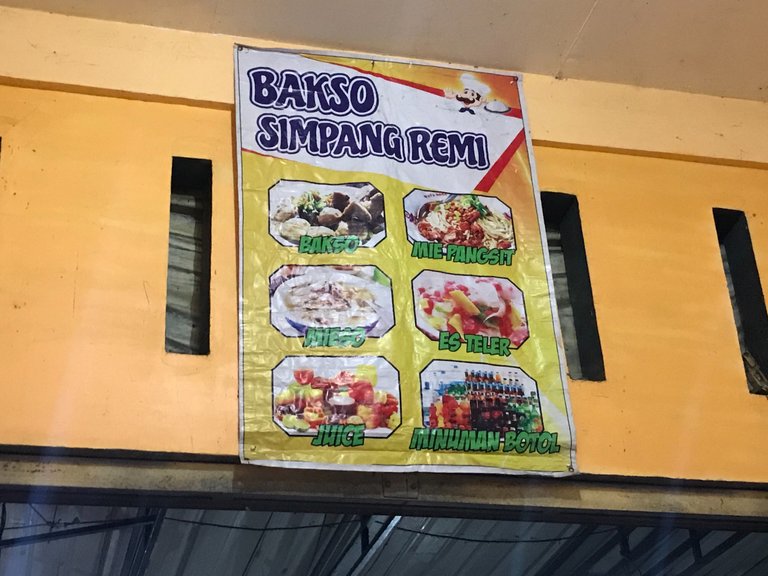 photo by me
Because this place doesn't have a menu book, so I just saw the picture above this place. They have a menu of meatballs, wonton noodles and various other types of food. In addition, they also provide es teler, various juices and various other types of bottled drinks. As usual, I ordered meatballs and ema ordered wonton noodles, for drinks I ordered cold tea.
photo by me
As usual, in every meatball place, some snacks are provided to accompany the meatball meal. Sometimes some places don't provide snacks like this, the price also varies, from 0.3$ to 0.5$ and I think this snack is really very profitable.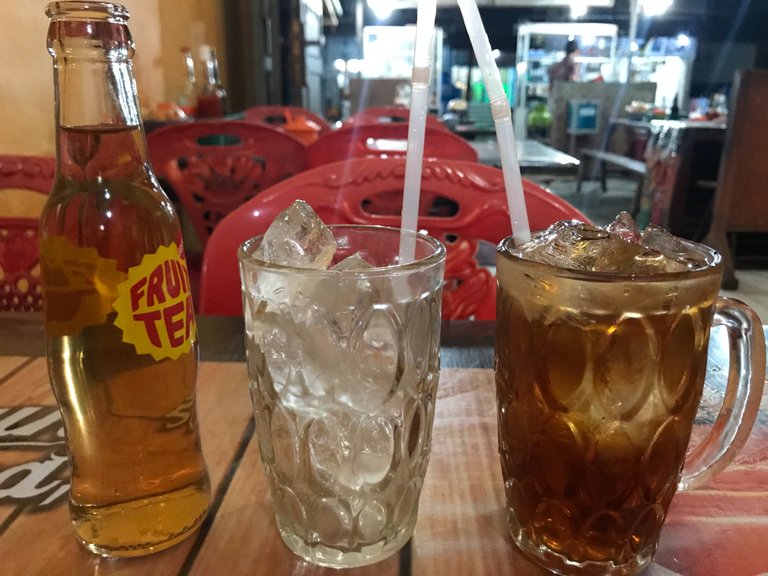 photo by me
After waiting a few minutes, my and ema's drinks arrived. While waiting for the meatballs to arrive, first we enjoyed this drink. Do you like cold tea? Or do you prefer coffee over tea? Give your opinion about the two drinks.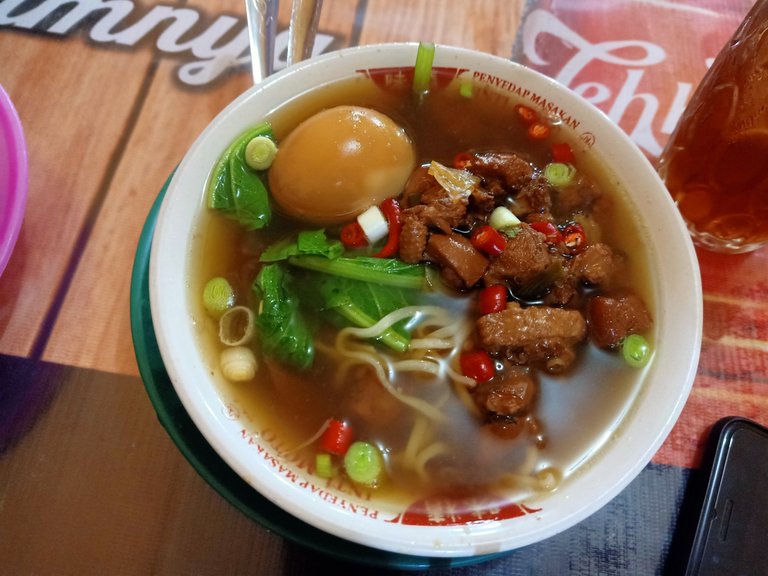 photo by me
Finally, the main dish arrived at my table. This stomach is very hungry and without lingering I immediately tried this menu. You can see the photo above, there are lots of chopped red chilies, lettuce, eggs and pieces of meat. Honestly, the taste has not changed and is exactly the same as the one I used to try. I would rate 9/10 for this menu. In total everything I had to pay was about 4$ and I had to go back home. Thank you for reading and stopping at this post. Give suggestions of support for this post. See you in the next post.
---
---