Getting married is very important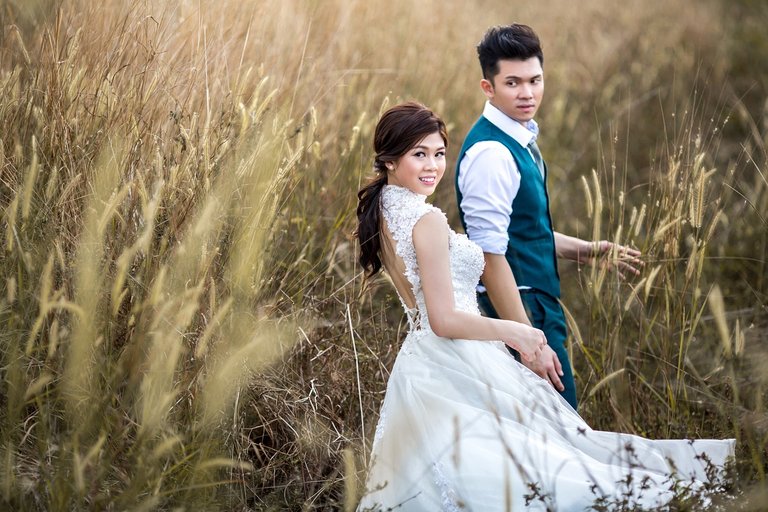 source
Hello hive friends all How are you today! I hope all my friends are always in good health and can do their activities as usual as usual on this occasion I will write a post about marriage and this is one of the titles given to the hive learners contest in the 65th week of the first edition, I hope what I write below is useful for all of us and hopefully knowledge for writers and also for all readers.
marriage is one of the activities carried out by humans to establish a legal relationship with their partners, we usually do marriages involving the woman and the man, in holding a marriage we cannot be separated from the rules and laws that apply to a area, by doing this marriage a new life is created where we live in a family where a man becomes a husband and a woman becomes a wife who sails an ark of life.
when talking about marriage, here I really think that marriage needs to be done for us to get a new life and build a household that we dream of, with this marriage we will live happily and peacefully with our family, the purpose of our marriage namely to be able to establish a legal relationship with each of our partners, both with women and women with men.
In my opinion, holding a marriage is very necessary and must be carried out by every human being who is legitimate and has a sound mind because with this marriage, a person already has a partner, both wife and husband who is legal and in accordance with the law in force in the area and by carrying out a marriage, it means that the human has carried out a teaching ordered by their respective religion, meaning that the human is no longer living wild like animals and the human who is holding the marriage will live in peace and security in a legal household.
we see very much in the life of people in this world who do not carry out marriages and live freely as they gather there are no boundaries for both women and men and sometimes living in a household do not hold marriages and we pay a lot of attention to those who do not carry out a marriage by changing partners and because they do not have a legal bond, namely marriage and for now almost in developed countries we pay attention to the problem of marriage that does not need to be considered because it is not an obligation but in my opinion if we are religious humans we have manners and rules are very important and very very necessary to hold a wedding because with this marriage will give birth to a very thick and dignified family bond.
so we really need to do marriage in fostering a dignified and authoritative household so that the hearing house becomes a happy, peaceful, secure household and thus with this marriage will give birth to legal offspring in accordance with religion and also the rules country.
From my discussion above I can draw some conclusions
Marriage is a bond that we need to do to establish a legal relationship between our partners
With marriage, it will give birth to a happy and dignified family in accordance with the demands of religion and also the state
For a human being who is intelligent and also healthy, it is highly recommended to carry out a marriage so that there is a close family relationship and mutual respect
At the end of my writing, I appeal to all humans in this world, especially those in the hive community, so that those who are not married should immediately get married because marriage is very important to establish a legal, peaceful and dignified relationship.
that's what I can write in this post, hopefully it will be useful for all of us and thank you for the visit and support from all my friends, see you in my next post, of course in this great community
Thank You
send regards for success
@joelibra
---
---