Let's do coconut gardening beside the house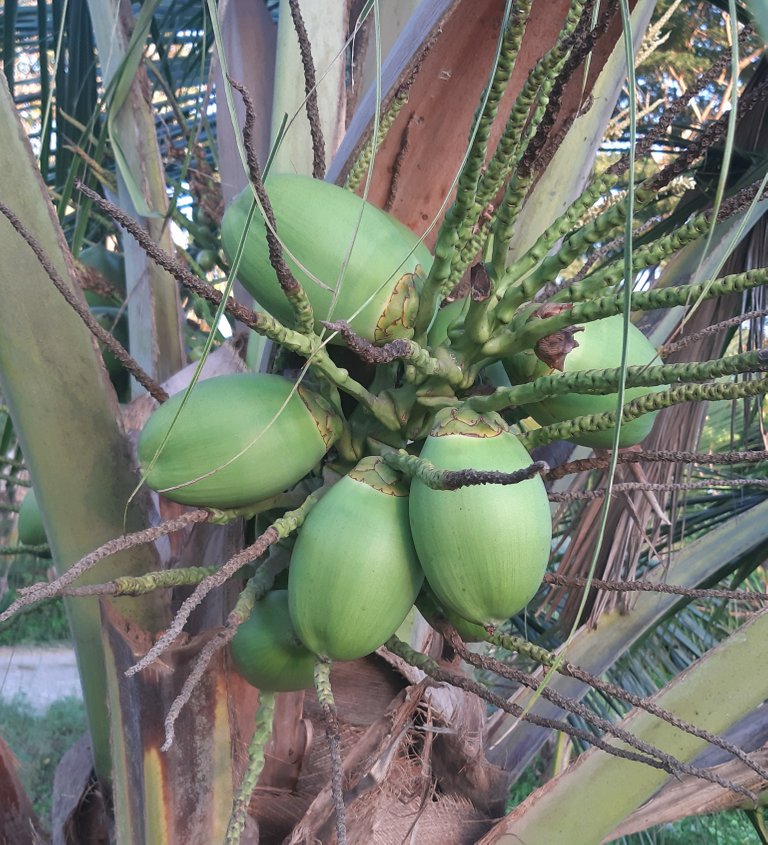 good afternoon friends all nice to meet joelibra again in this greatest communication on this occasion I will write about my activities, I really visited the coconut plantation a few days ago and hopefully my post will find a place in the hearts of all my brothers and sisters
Hive friends that I honor
one of the activities that I do every day in the village where I live because I work as a gardener, the gardens that I have are several gardens, one of which is a coconut garden, the coconuts I plant have more or less around 20 up to 30 stems and now it has started to bear fruit, I am very happy to see my coconut garden which has produced so much fruit.
as we know that coconut is an agricultural commodity that is very much found in Indonesia and is a fruit that is very much consumed by various levels of society and one of them is used to produce coconut oil, as oil used for daily needs and more than That coconut fruit can also be consumed when it is still young and it has a very good and refreshing taste.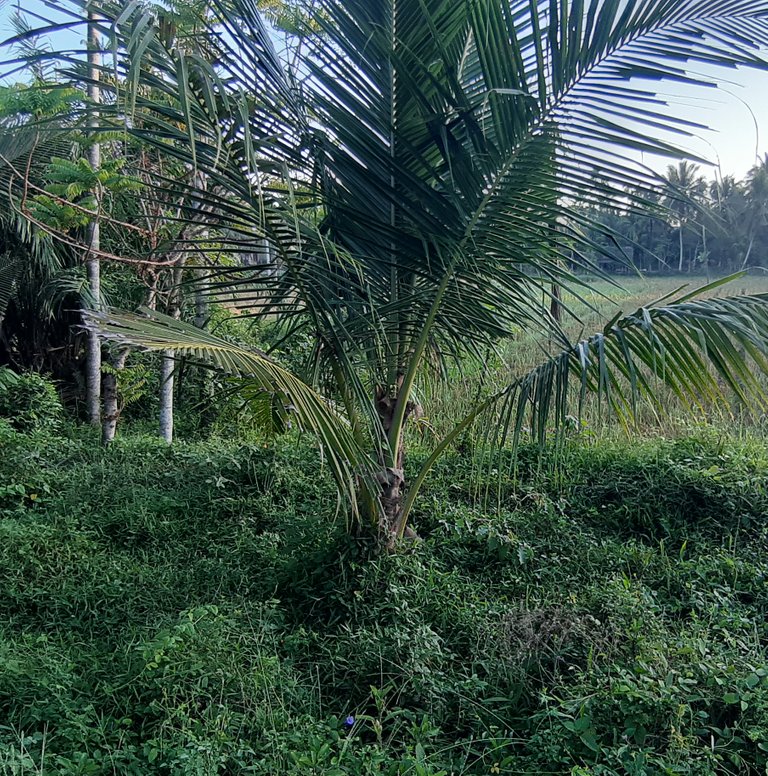 The coconut seeds that I have have a name, namely fragrant pandan coconut which has a very good taste and is very fresh, besides having very sweet meat, it also has a fragrance like the smell of pandan leaves, and I got these seeds from a superior supplier of coconut, which I bought some seeds and I plant in my own garden. when I bought these coconut seeds they were still small and priced around 150,000 rupiah per seed or around 10 us dollars. and now it is already about 2 years old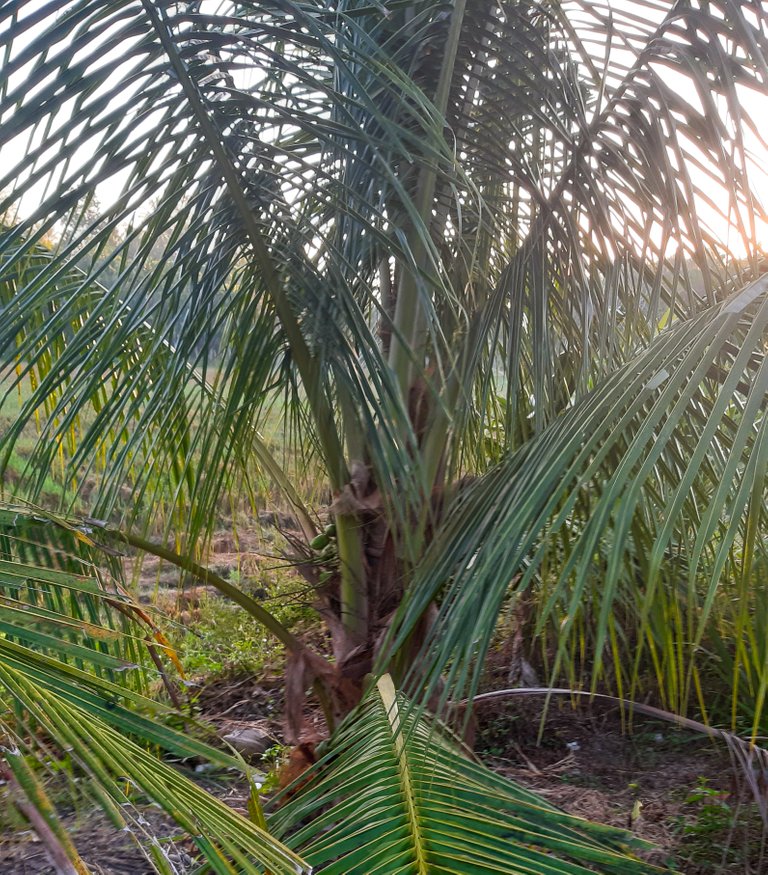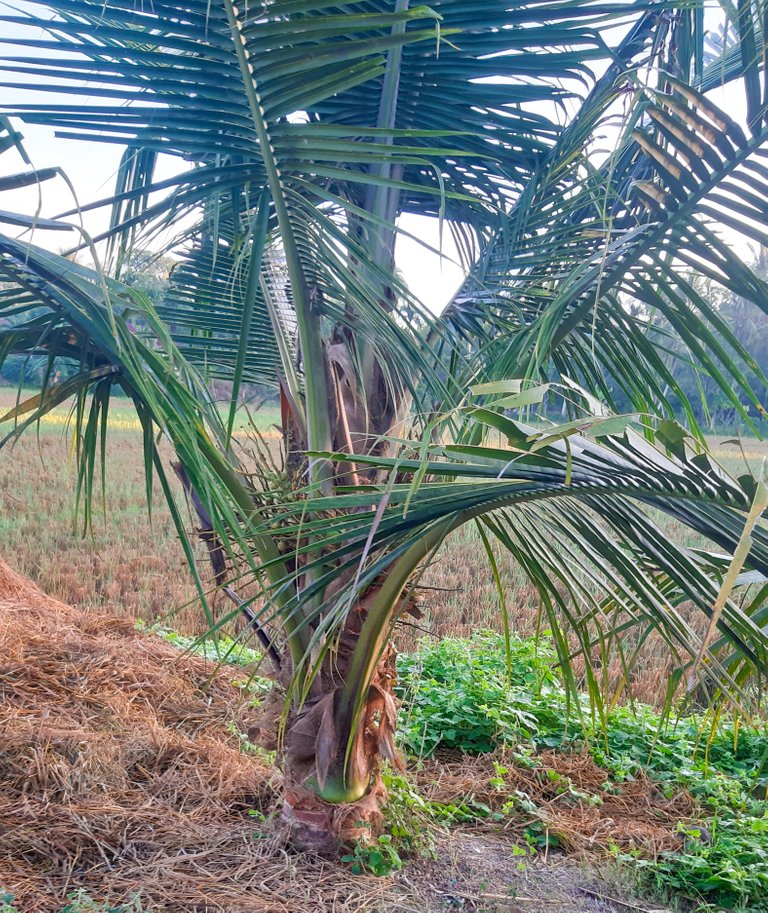 The coconut garden that I have is located very close to the rice fields so that for water needs it is very promising and this coconut garden every day I clean it from disturbing plants and once a month I give the coconut seeds fertilizer, both organic and inorganic fertilizers so that the plants These coconuts thrive and are very healthy. and during the dry season it's a shame to water it with water and I collect the water in the local catfish rice fields so I don't have to bother providing water.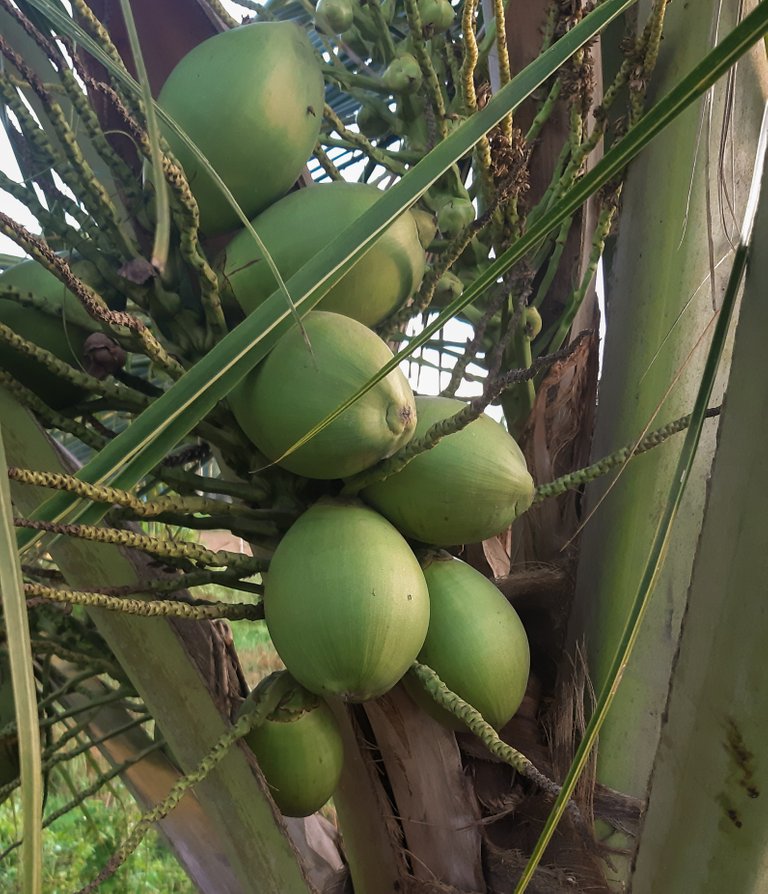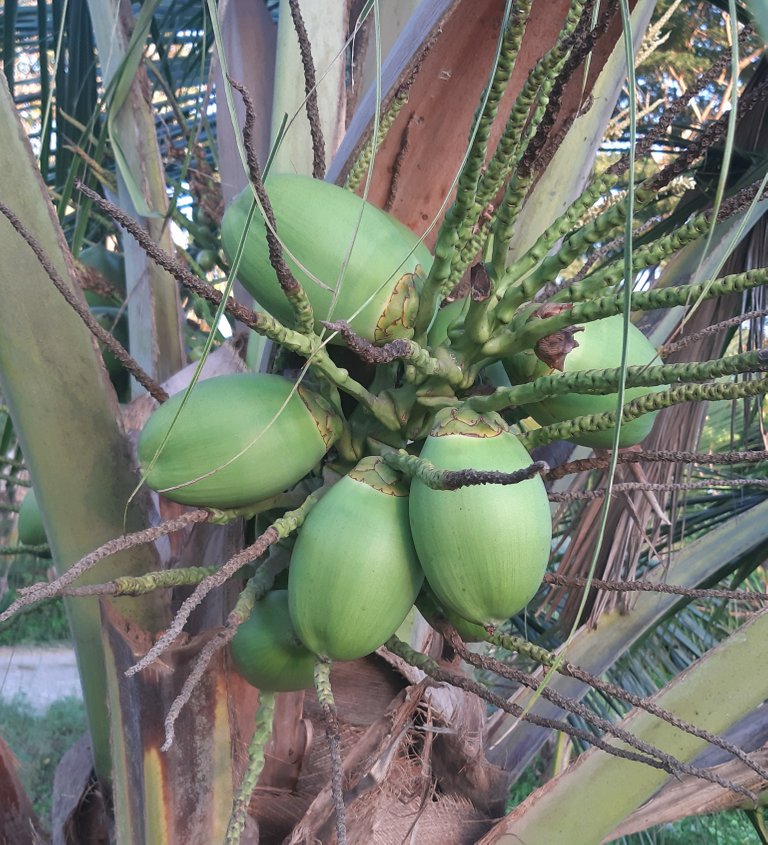 there are some of these fragrant pandan coconut plants that have already bear fruit and I noticed that the fruit is very much and the crocodiles are also very large so when it's fun and the fruit is still very young we can't harvest or consume it because we don't have perfect flesh yet.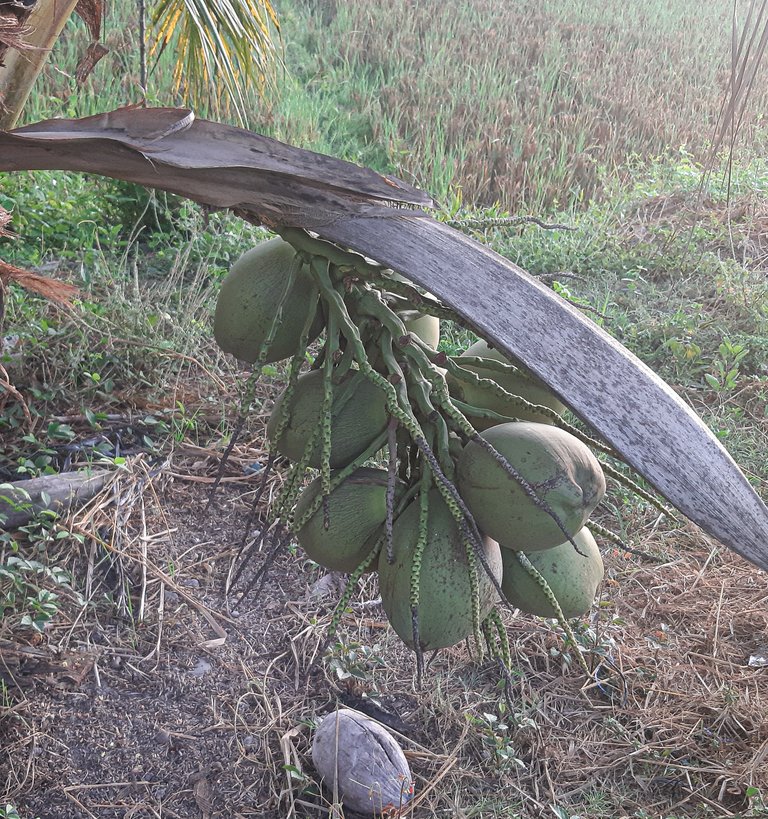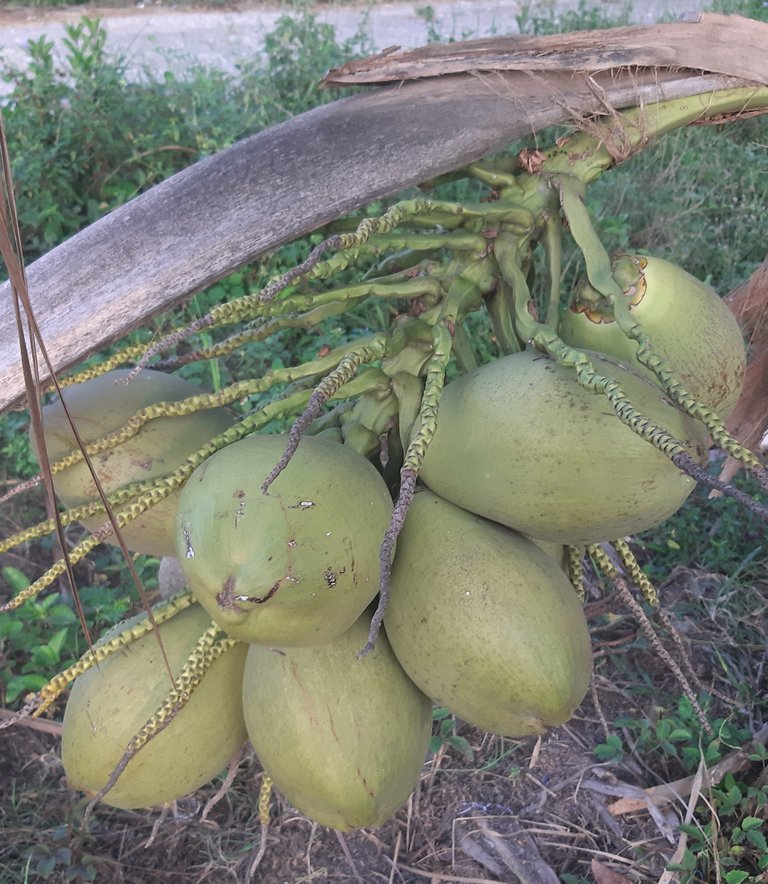 there are some coconuts that are planted earlier already have fruit that is ripe or old, meaning it already has perfect flesh and usually the fruit besides I sell the flesh I also sell young fruit for necessities and eat it with everything or make juice and more than I consume it myself at home because it has a very good taste and has very tender meat and is also very healthy.
by having a coconut garden, I can get the results from the coconuts and I get quite a lot of money from the results of the coconut plantation. so all my friends, let's do gardening by gardening to get very many results and also healthy.
that's what I can write in this post, hopefully what I post here is useful for all of us and thanks for the visit and support from all my friends
see you in my next post of course in this greatest community
Thank You
send regards for success
@joelibra
---
---