As I Ponder Over the Elegant Curves of a Wooden Boat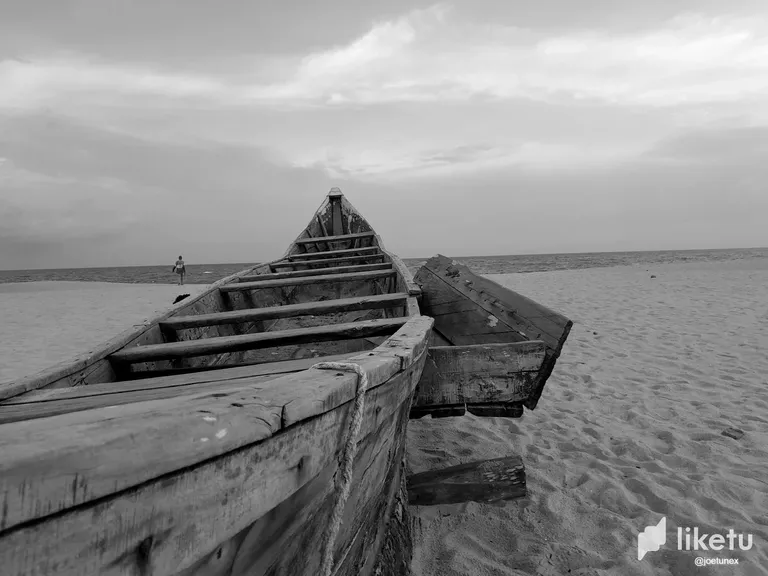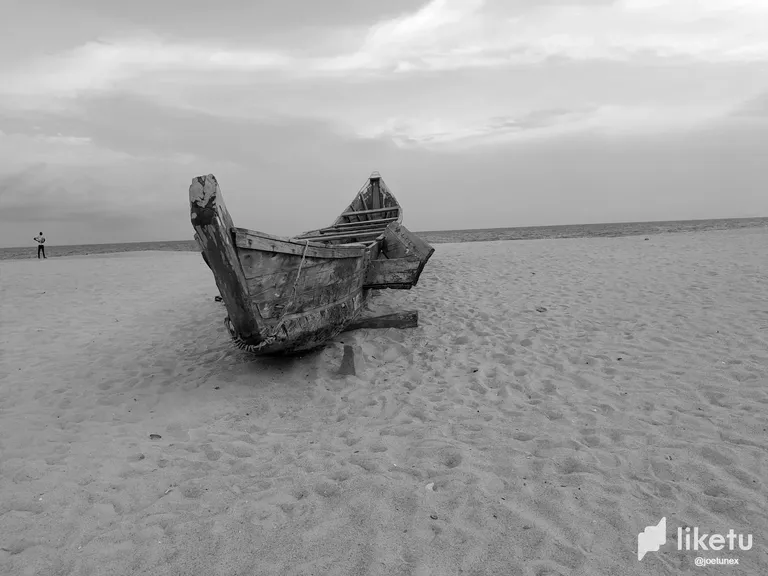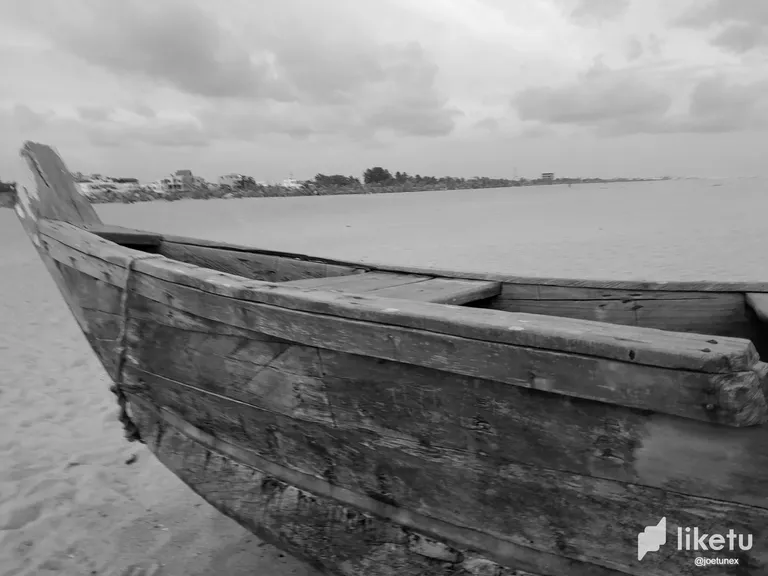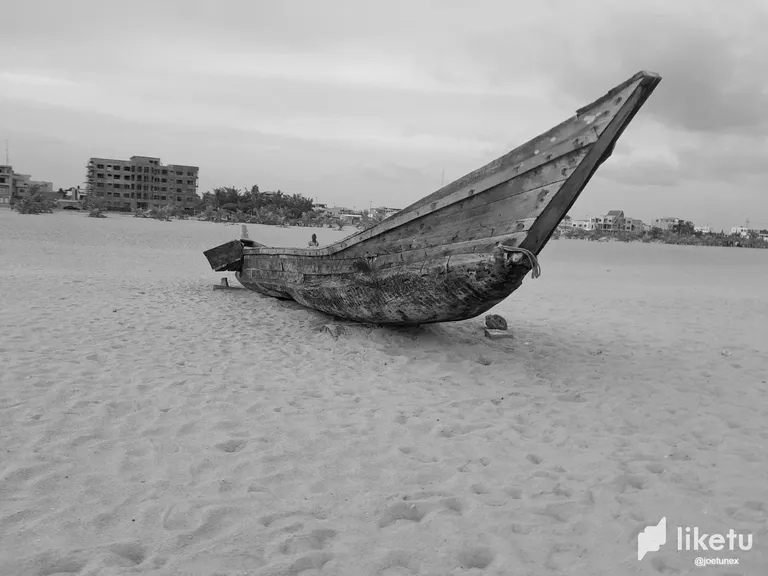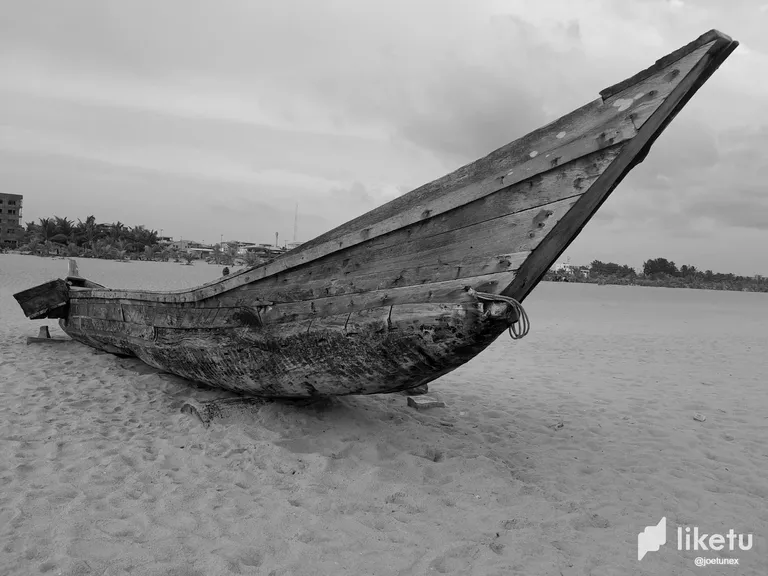 It is somewhat strange that I like the water body of the earth but do not know how to swim. Offer me the opportunity to sail away for months provided it pays me though and I will take it for the adventure it offers.
The funny thing is when on the beach, aside from dipping my feet in the waves of the sea that comes splashing while I firmly have myself rooted, I don't try to get heroic for a swim or go further in on the edge of the ocean. I know I can't swim so I behave.
I have been on a ship once, and I love the experience of being inside back then when my uncle a sailor took me on board briefly, also I have been on ferries on several occasions and boats.
As I enjoy my walk on the beach on this day, the curves of this boat capture my imagination, I couldn't help but admire the artistic work that was put into building this boat, I see it looks like it is undergoing renovation.
I often notice these boats do look like they are abandoned but it is far from it because the next time I go on the beach the boat is not there or it has moved position, I can only imagine the manpower required to move the boats, I hope I get to experience how they maneuver the boats one of these days.
We owe it to ourselves to make Hive great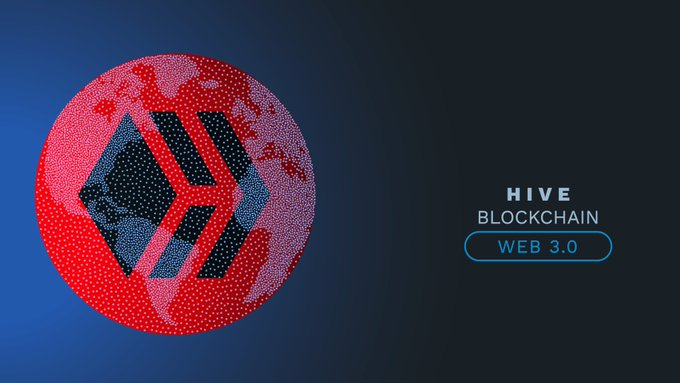 Image by @doze
---
For the best experience view this post on Liketu
---
---