LIRA THE DARK | Chest Loot
As much as summoners plays a vital role in enhancing the performance of monsters on the battlefield, I am beginning to notice Death monsters have various abilities capable of rendering opposing enemy monsters almost useless. This s making me admire Death Splinter which currently gives me poorest win rate.
Am now seeing where to strengthen in my Death Splinter.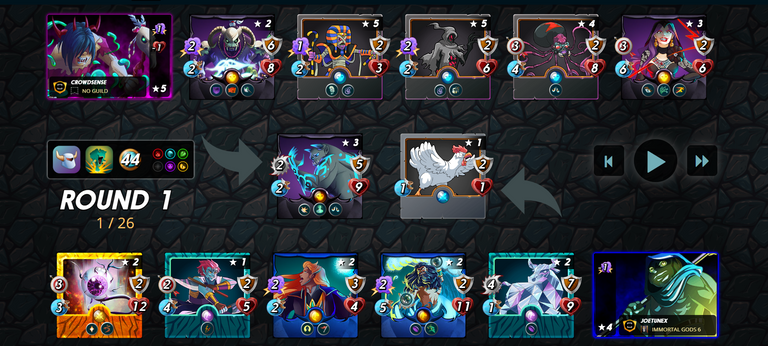 A look at the above line before attack, I made a silly mistake putting Chicken in the frontline there but that wouldn't have won me the battle either way.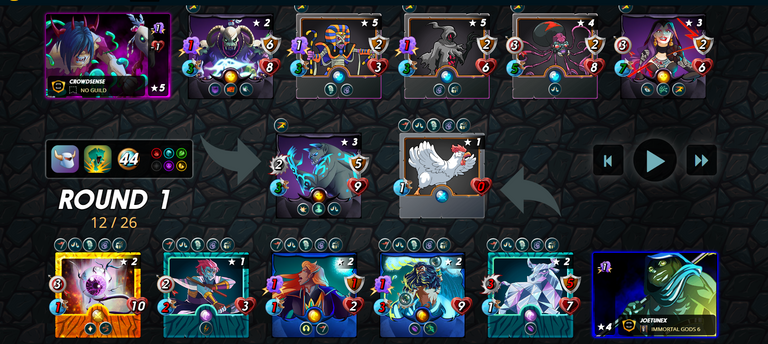 Now looking at my monsters their performance was reduced, from speed to magic, and even the melee attack. LIRA THE DARK increasing the speed of all friendly monsters while my speed was reduced low like its a reverse ruleset is really amazing.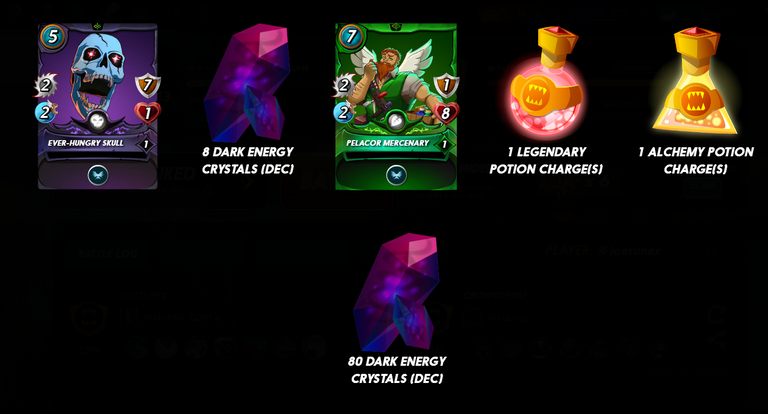 88 DEC, 634 Battles for the season, 329 wins puts me at 51.9% and this might just sum up my season as I want my ECR replenished for the new season.


Gif by @mariosfame
We owe it to ourselves to make Hive great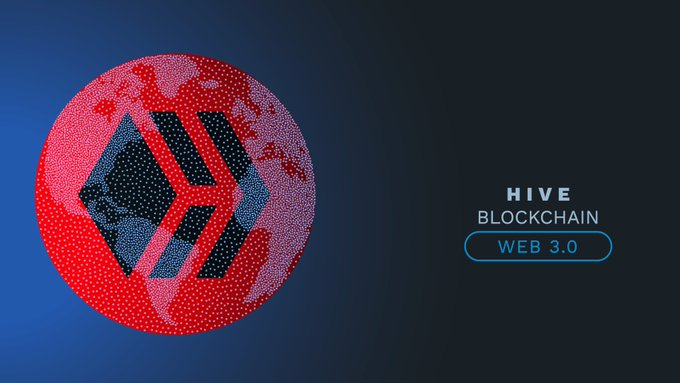 Image by @doze
Posted Using LeoFinance Beta
---
---