Those Aggressive Tentacles of Flying Squid
---

I am a fan Reach ability monsters for that additional melee attack against enemy frontline and being able to take up the frontline following the elimination of friendly enemy in the frontline. FLYING SQUID possesses that ability for a monster with good stats as seen below. I currently have FLYING SQUID at level 2, will be stronger and better at level and beyond.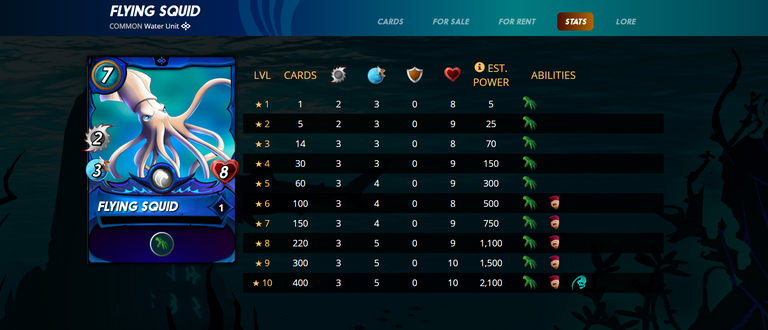 Although Flying Squid are not truly capable of flight, their moniker comes from their ability to launch themselves from the water and glide above the surface for long distances before resubmerging. These aggressive predators shoot ink into the eyes of their prey to blind them before attacking with their lengthy tentacles.

Some Lore about FLYING SQUID above. A Regular copy of FLYING SQUID currently sells for $0.065 with the Gold Foil at $1 for level 3.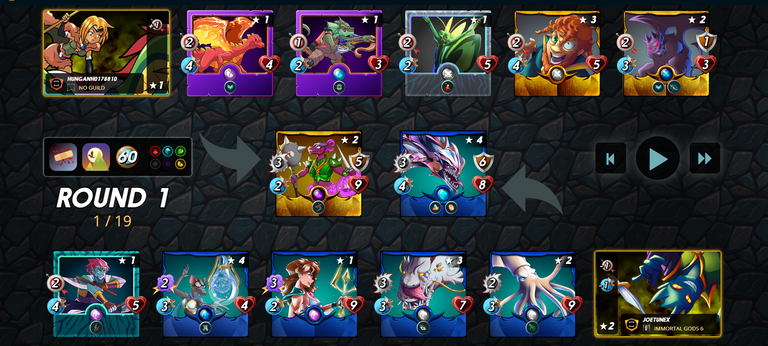 Battle Ruleset
Heal Out
Lost Legendaries
60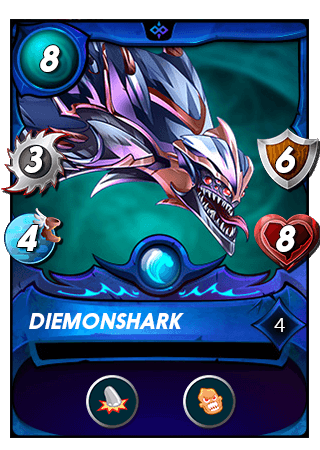 Opting for QUIX THE DEVIOUS summoner a -1 Range attack counter to opponent summoner SELENIA SKY of +1 Range attack, DIEMONSHARK held the frontline, the Armor of this beast with Enrage and Trample ability makes it a strong Tank but have a weakness to magic attack.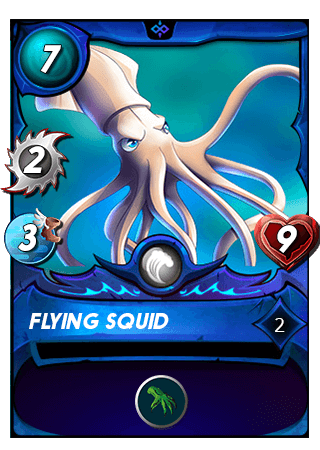 FLYING SQUID in second spot comes in with Reach ability launching attacks at DJINN CHWALA.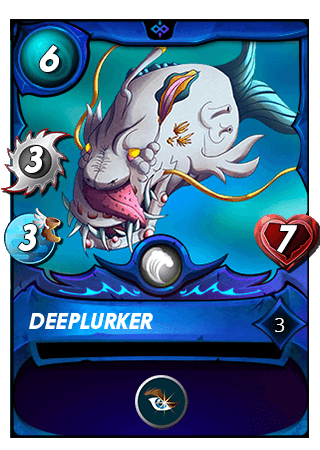 DEEPLURKER needs no introduction at being a nuisance lurking after the weakest of enemies. You don't see this beast coming at you it is quick, fast and thrives at lurking deep.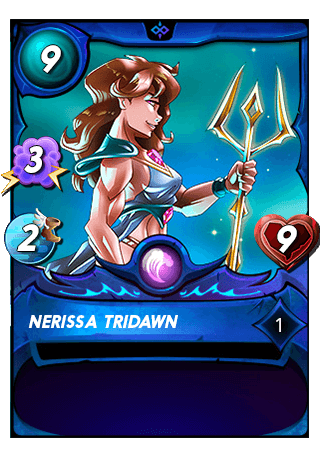 This is a monster I think has it all at level 1, added ability to NERISSA TRIDAWN could make it a deadlier beast than it currently is. In fourth place NERISSA TRIDAWN comes in with the magic attack.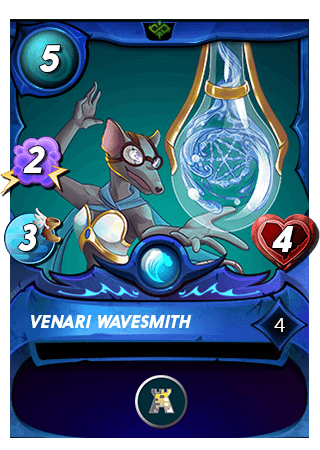 The +2 Armor VENARI WAVESMITH bring to the team does go a long way in strengthening the team against melee and range attacks which turned out to be very suitable for this battle.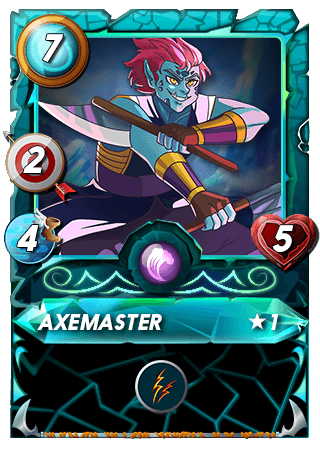 It gets increasingly difficult leaving out AXEMASTER in my lineup, the Double strike and the speed of this monster makes it one of the deadliest of Range monster across Splinterlands.
BattleLink


Keen on joining Splinterlands? Here's my referral Link


Gif by @mariosfame
We owe it to ourselves to make Hive great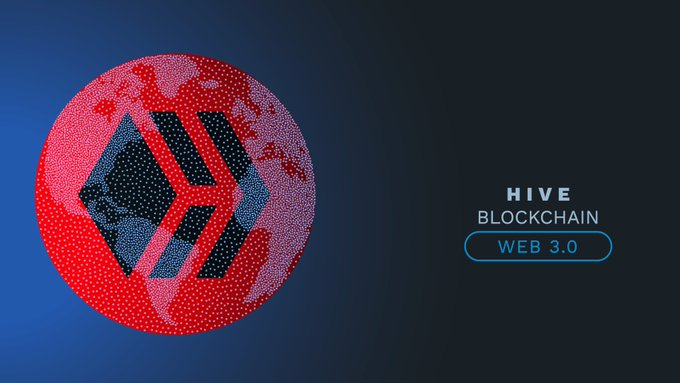 Image by @doze

---
▶️ 3Speak
---
---