Side Jobs, Stablecoins With Passive Yields
For those of us involved in cryptocurrency, it is the intent of earning an extra source of income that led us one way or the other this far. Some of us have been involved in affiliate marketing amongst other recruiting and investment schemes which personally, never yield income.
The advent of cryptocurrency and blockchain technology has opened up more avenues for earning without leaving our homes, with these opportunities comes the intent to live off cryptocurrency or to keep increasing our income streams through cryptocurrency investments substantially. While living off cryptocurrency is possible with few already in that position, achieving that level doesn't come easily just like any other goal in life.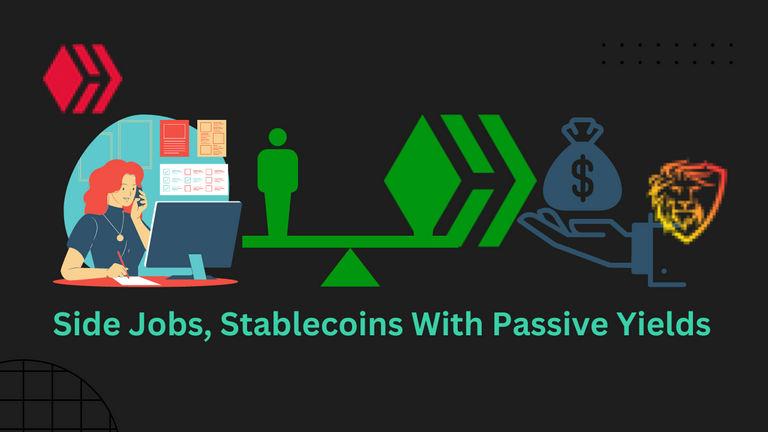 We are fast approaching the end of 2022, a year that has seen the cryptocurrency market impacted negatively due to cases of Luna, and FTX amongst other contributing factors such as FUD, and global economic situations. For these, those reliant on cryptocurrency for survival are in a tougher situation, which might have some thinking cryptocurrency is dead. I strongly believe crypto is far from dead and in fact, there is hope provided one sticks around and keeps building while also learning how the crypto space operates.
Side Jobs
Talking about lessons, the lessons the current year has taught me is to keep building my crypto portfolio while doing other jobs for payment of bills. So far that has been my strategy, only a few times I have had to survive on crypto but that is changing now as the situation of things will cause me to rely on crypto for survival, specifically Hive. I am however on the hunt for jobs, hopefully, I get something part-time that will not consume most of my time leaving me little time to stay busy on Hive.
Stablecoins
I have not placed high importance on HBD before now, but the year-long bear market is showing us how vital is HBD in curbing volatility, it feels good seeing HBD performing well in not straying from the peg, a lot of development work has been put into HBD maintaining the peg and it has been paying off quite well. So the need to build a substantial amount of HBD is important.
Passive Yields
We are all involved in cryptocurrency for different reasons and different ways to earn. While some perform better and prefer trading, staking for yields is my preference, I want to be involved in projects with less input and more output, so staking makes sense for me. Taking the current bear market, for example, most of my tokens on Hive have been earning passive yields, from curating with Hive Power, staking of second layer tokens, HBD savings, and even gaming on Splinterlands.
Not easy to get a job out there these days but with these three factors in place, our crypto portfolio should be doing fairly okay even in a bear market of this kind.

We owe it to ourselves to make Hive great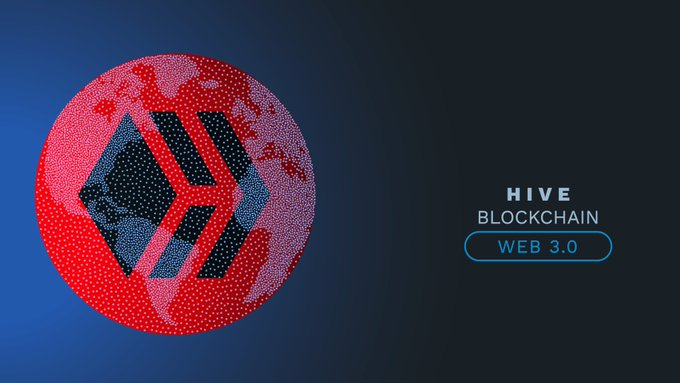 Image by @doze
Posted Using LeoFinance Beta
---
---