Lets Go To A Spot Only Beach Lovers Go
---
I recently moved to the coast and am loving it, the excitement of being close to the beach will eventually subside but I am still going to be enjoying the morning or evening walks whenever I feel the need for it.
This was my first walk on Fidjrosse beach, it was a hot day, and needing some sea breeze I opted for a walk to the beach which is just a stone's throw away from where I reside.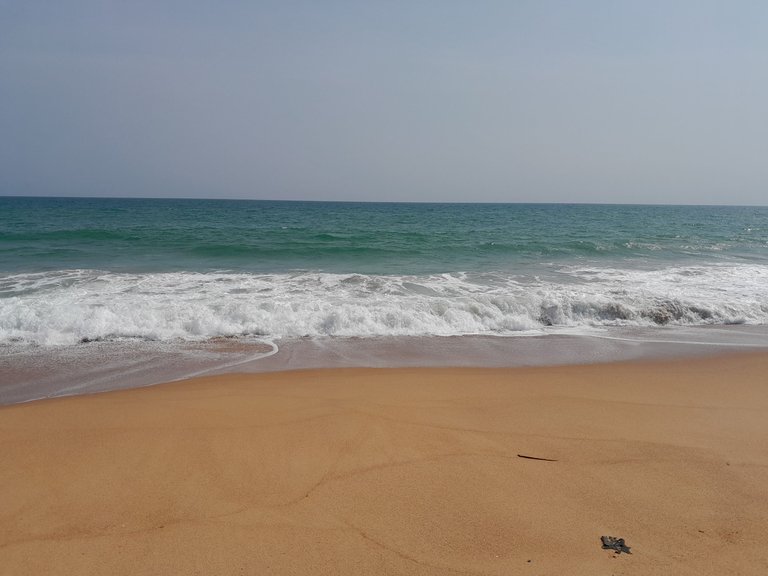 Quiet and peaceful there were few people on the beach, they are probably at work.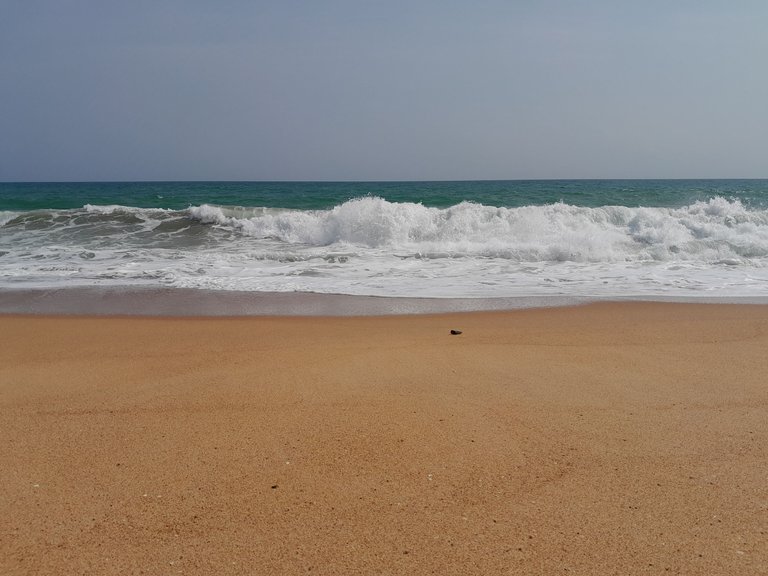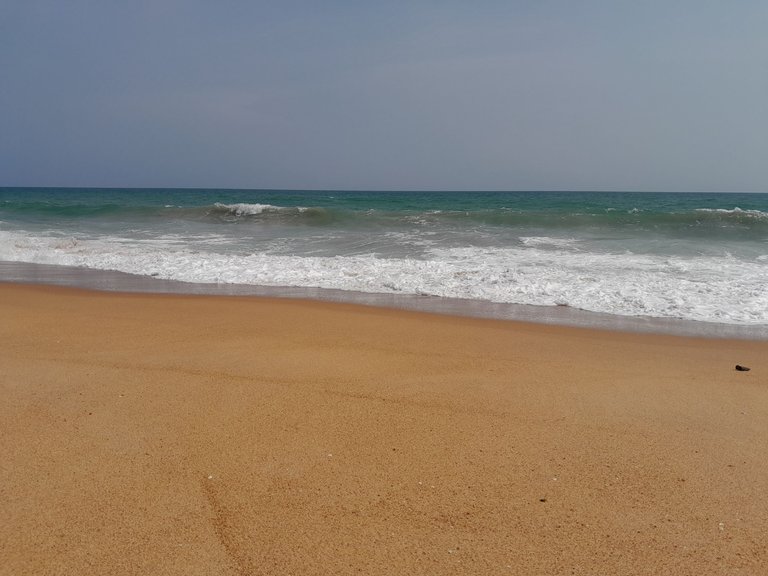 Listening to music on my phone, I enjoyed the stroll, taking in every moment of peace and beauty of the ocean as far as my eyes can see...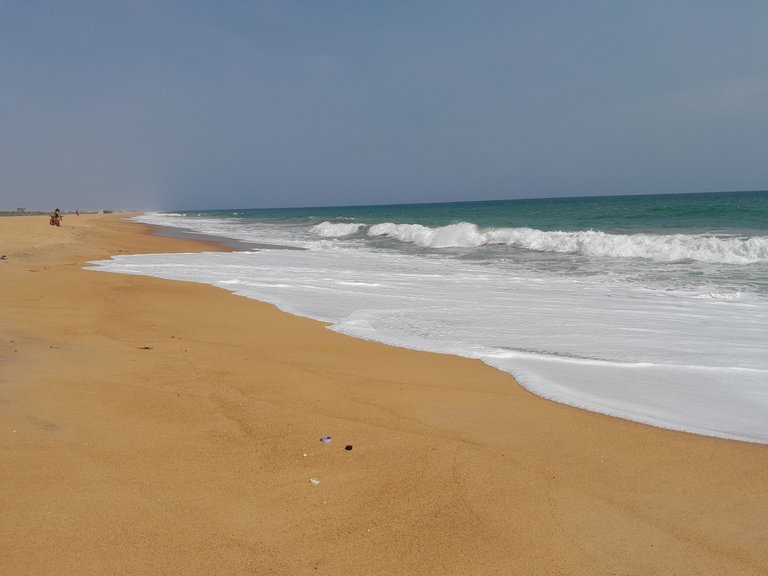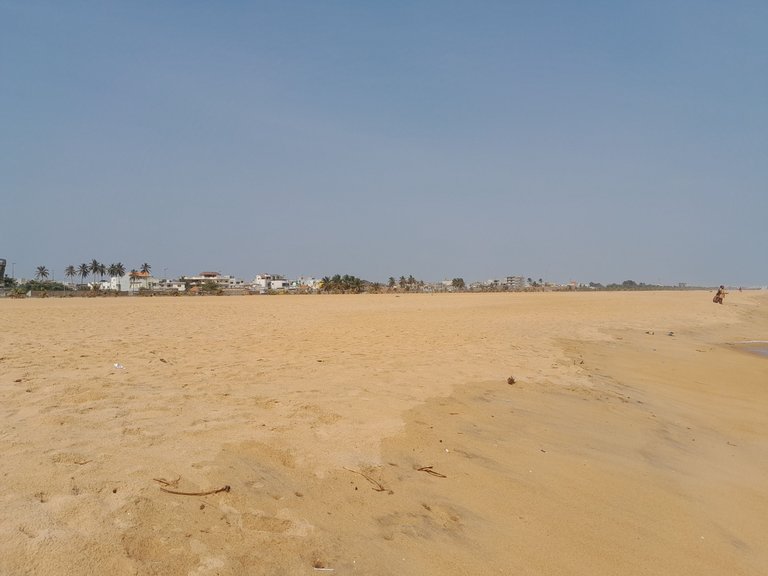 A view of Fidjrosse residents above.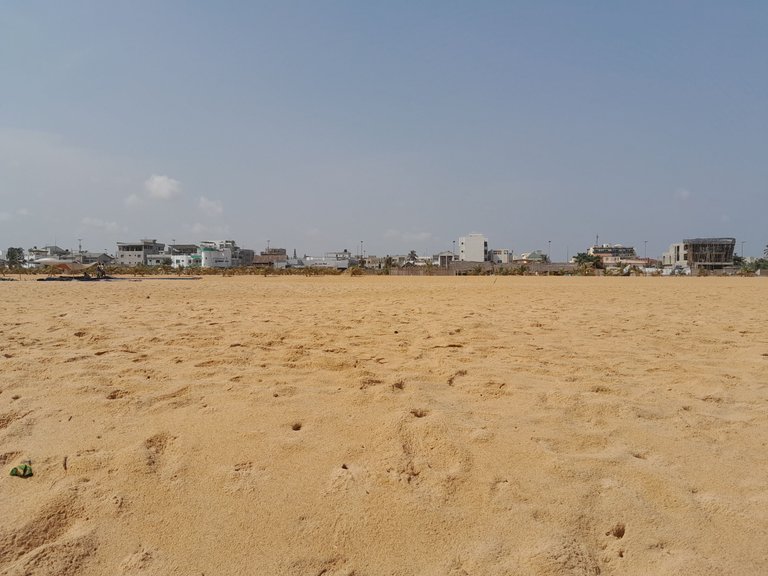 I couldn't help but get curious at every hole I come across, I know the holes are mostly dug by crabs. Talking about crabs, I have not had them yet but I asked my sister to bring crab from Lagos when she comes to visit me sometime next week. I will have to re-learn how to cook crab but for now, someone else must cook for me...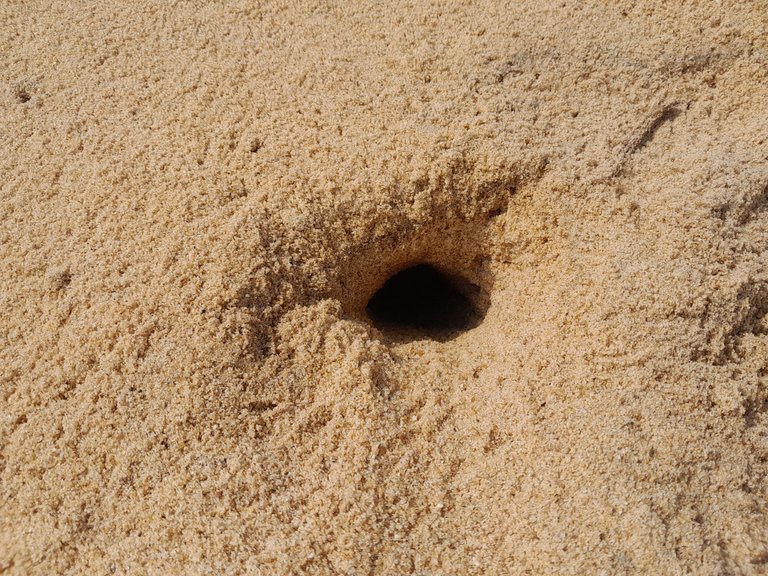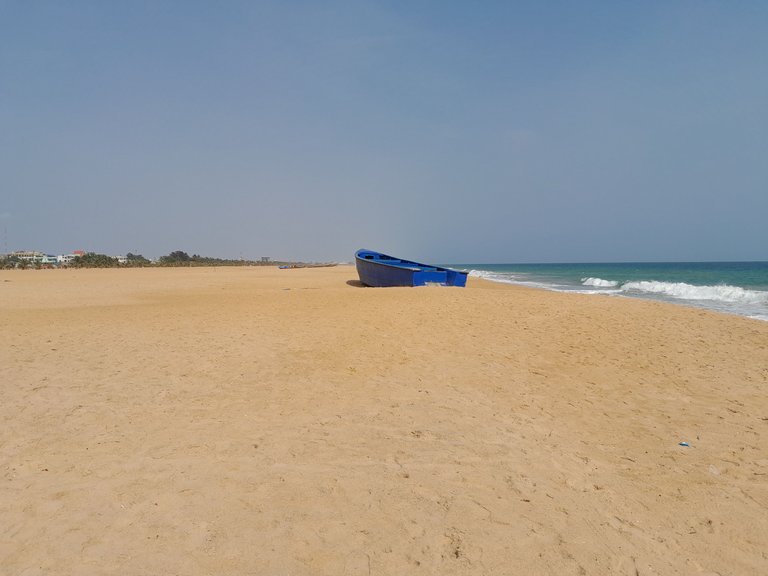 A blue boat lay on the beach from afar...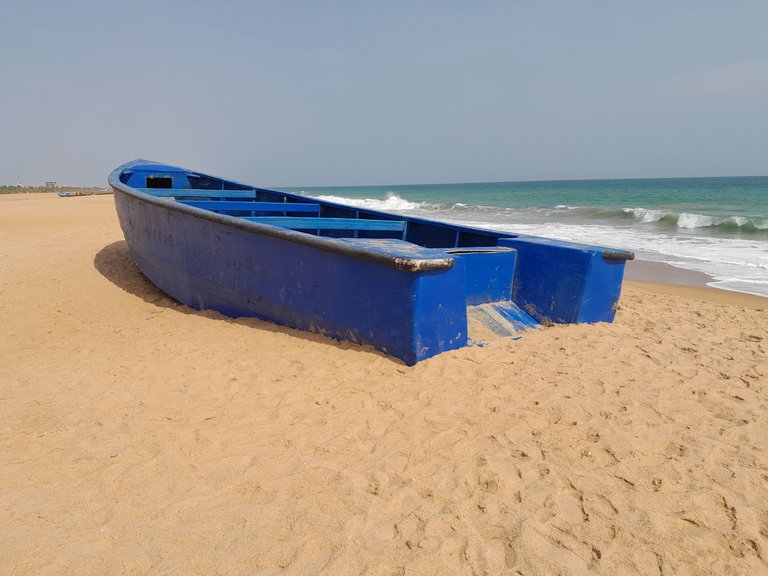 So I walked closer to check it out, it would be nice to seat and sip some cold beer.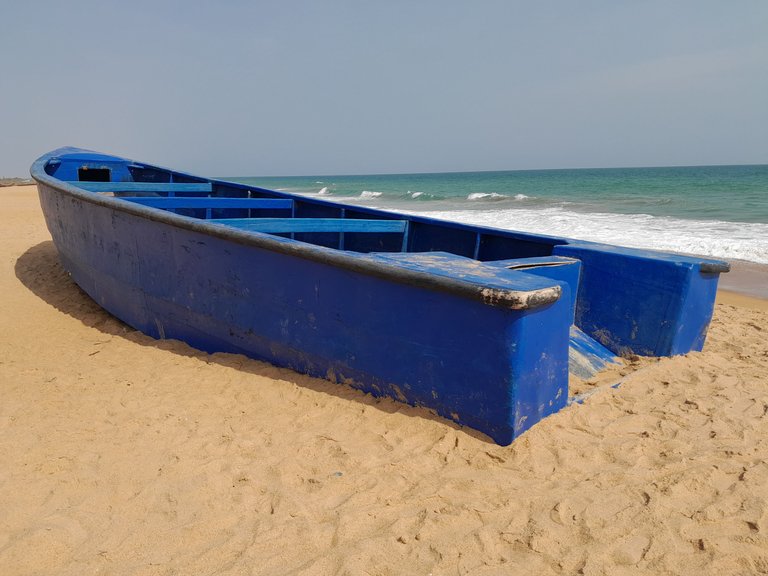 I will be treating myself to a beer on the beach one of these days but in the meantime, I had to help myself to more photos of the boat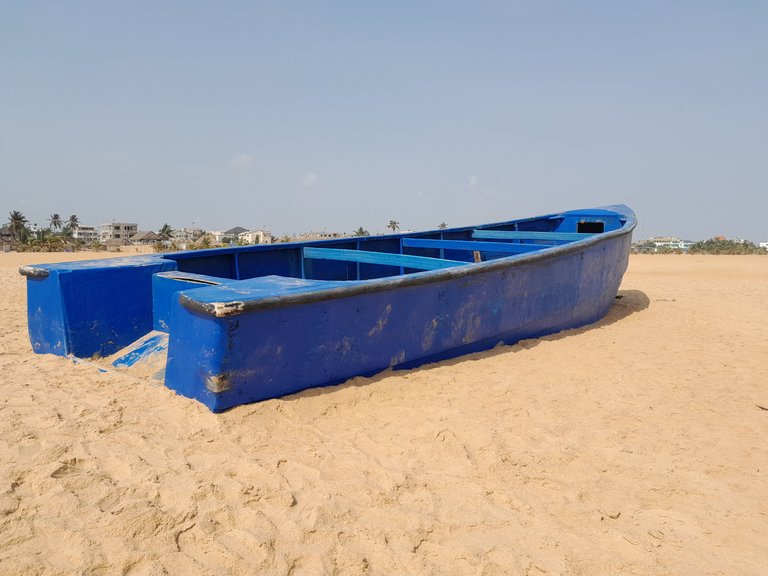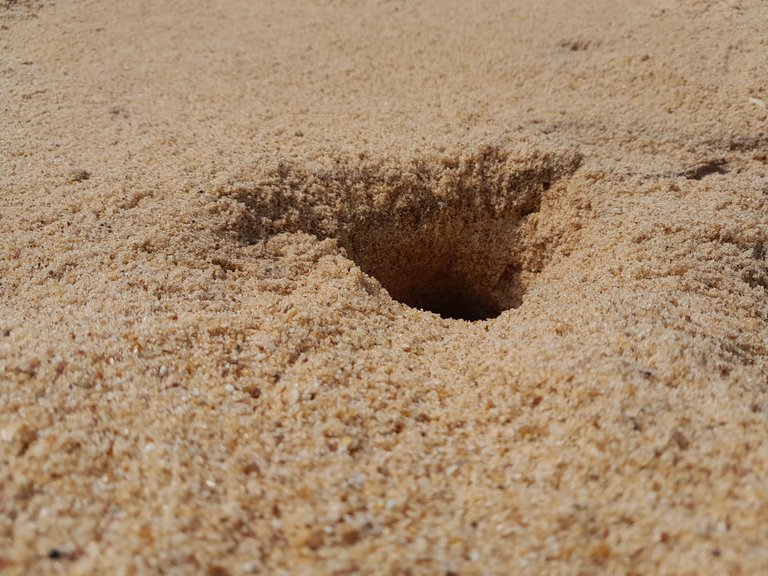 And the crabs were at it with another whole.
So here is my first time on the beach since I arrived, I have been on the beach on a few other days, and I will be sharing photos as I chase sunrise and sunset on the beach.
You are most likely going to find me on the beach when you care to look for me because that is where beach lovers go.
We owe it to ourselves to make Hive great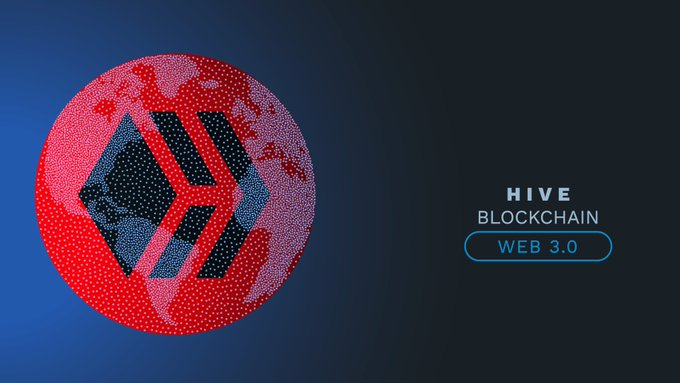 Image by @doze
---
▶️ 3Speak
---
---