EVERY ART IS A REFLECTION OF THE ARTIST: INTRODUCING MYSELF TO HIVE
Hi everyone!
So...you will have to pardon my informal writing please. I'm not really great at writing but a man's gotta try what he can try... that's from me 😁. So in order to make this easy for me and you... Well... whoever "you" is... I'll introduce myself in paragraphs.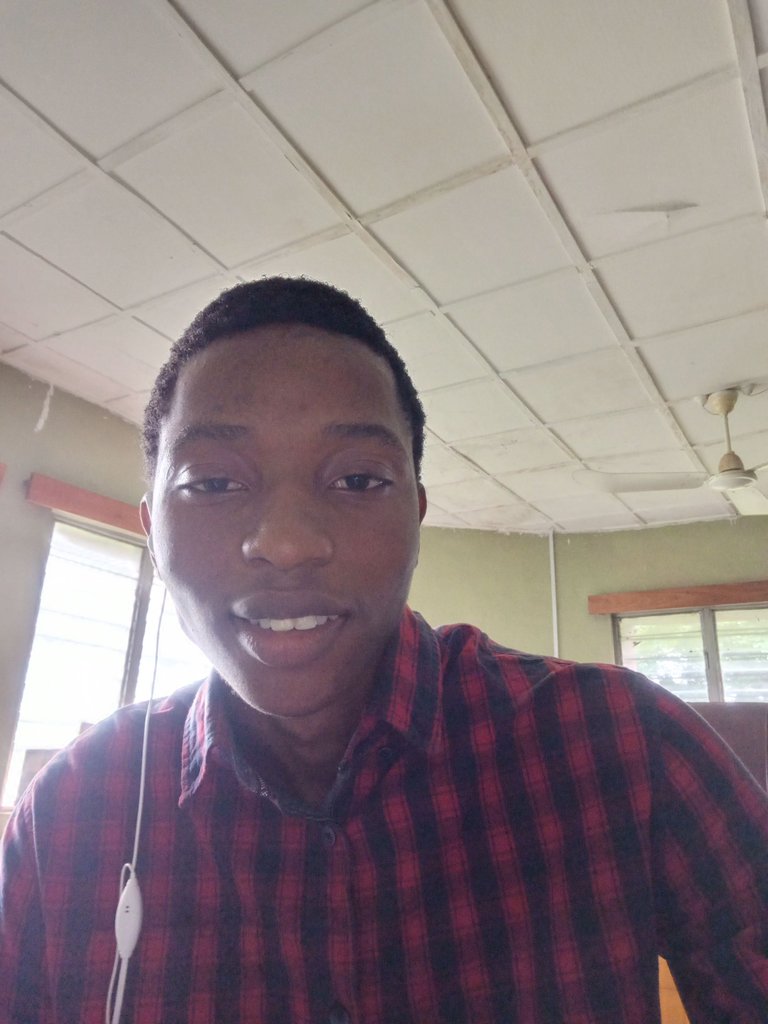 Sorry if I look like a weirdo.... I'm not really a picture taker 😅
MY NAME
My name is Akpovbovbo John Vianney Efemena...yup a mouthful. I am a student of Federal University of Agriculture, Abeokuta. Currently studying Mechatronics Engineering.
I hail from Delta state but I was born and bred in Oyo state. I am a guy... obviously 😆...I really hope emojis are allowed. I live in Oyo town too. I am new to hive and it's really hard to navigate now but I'm going to give it my all definitely.
MY HOBBIES
I enjoy gaming a lot...takes up 40 percent of my free time. I am artist so I enjoy drawing. I am working on becoming an animator too. I read comics and watch a lot of animations and anime. I listen to rock, metal sometimes pop and classical music but mostly anything with a guitar and a piano.
Hopefully that answers some basic questions about me so I'll get to the main point of this write up.
Hive was introduced to me by my friend @writermaximus Because I read most of his beautiful write ups on this platform but I couldn't support him on it. When I told him about it he introduced me to @hive-bootcamp where I could join and become a part of the community too. The classes were smooth and explanatory and I'm very grateful to our tutors who put us through. They set the foundation for me and it's up to me to build myself here.
Now that I'm a part of the community I want to learn from people and also share my arts and ideas with the hope that I'll learn and develop myself better. This is a wonderful opportunity and I'm going to put it to use.
Wait...I should definitely tell you more about myself because I must warn you ... I'm weird (well aren't we all...) I'm actually fun to be with though I have mastered the ancient arts of teasing and I am quite known to some people as a master of puns. For these reasons many of my friends have placed a bounty on my head which I intend to keep on my neck. I must let you know...I have no intentions of going easy on you so be prepared to be barraged with a lot of puns but for the sake of first impression I shall keep my puns to myself for now.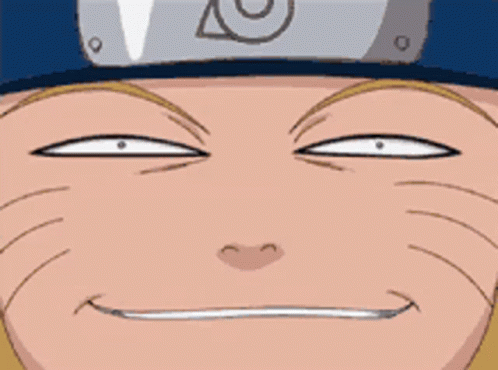 I mostly listen to band music. From Coldplay to Imagine dragons, a touch of Linkin Park, a heavy dose of Gojira, Soft U2, Fishing for The Lighthouse and the whaler, kiss, Iron Maiden... these guys keep me focused and pumped for the day while I'm drawing, gaming, doing chores...you name it. About my drawing...I am starting to take it as a side career because I really love it.
As a line artist and concept artist I have a long way to go but the fire in me is only getting brighter. One day I'll draw and the world will love me for it. I know it. I should probably show you my art but unfortunately I only have access to two currently but don't worry, you'll see more from me soon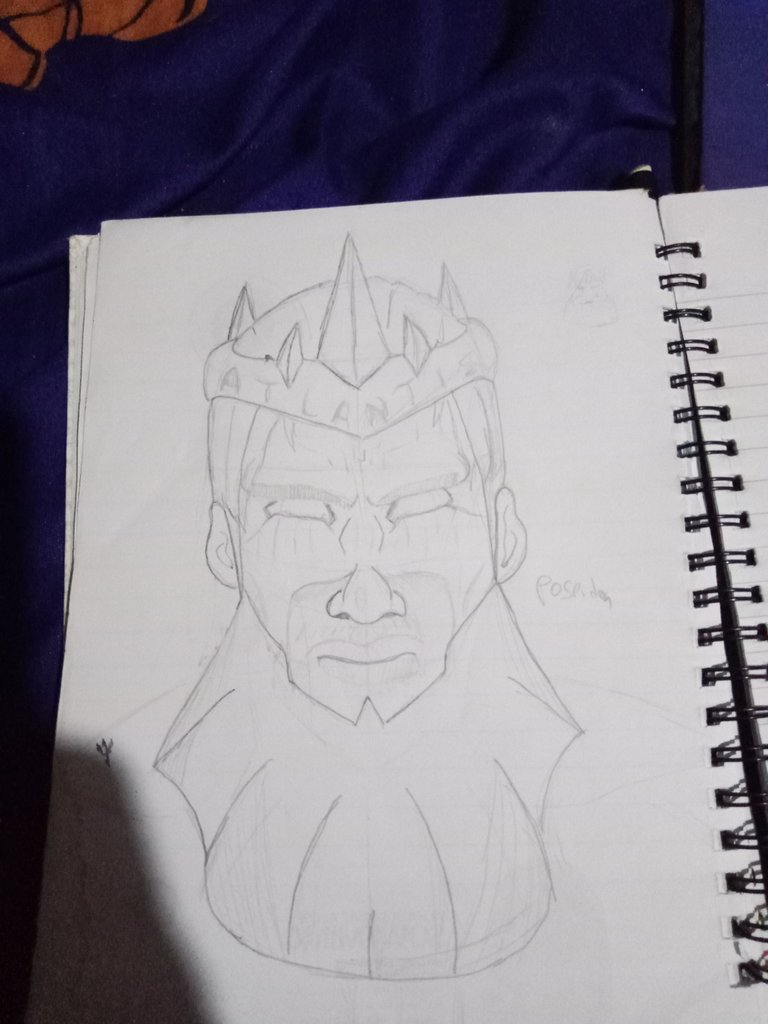 Not to brag but that's a concept art I drew from my imagination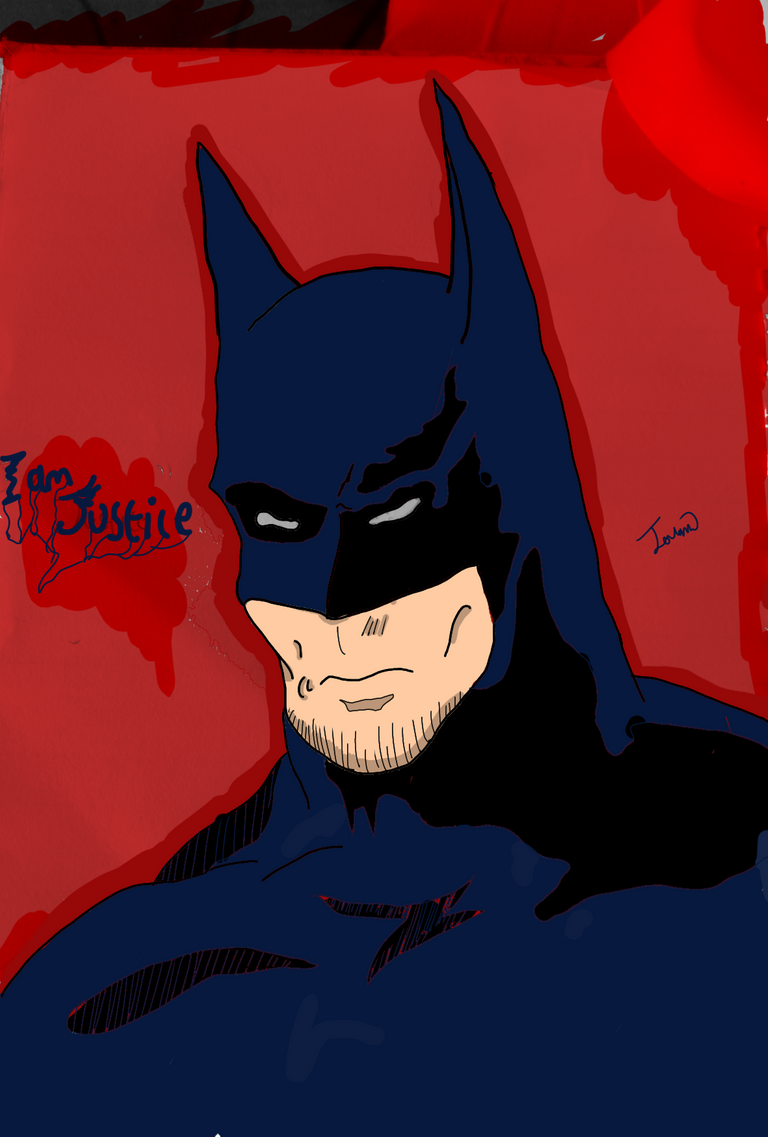 That's an art of Batman I drew and painted... it's rough but I am learning to be better everyday
Well that's all from me now and boy was that tough! Writing is harder than I thought. It was fun though. Definitely fun. You haven't seen the last of me though, expect more.
---
---