Photography needs Light, doesn't it?
Is light needed in photography? My immediate answer would be "Yes and No", but I have put a few examples together so you can see yourself ...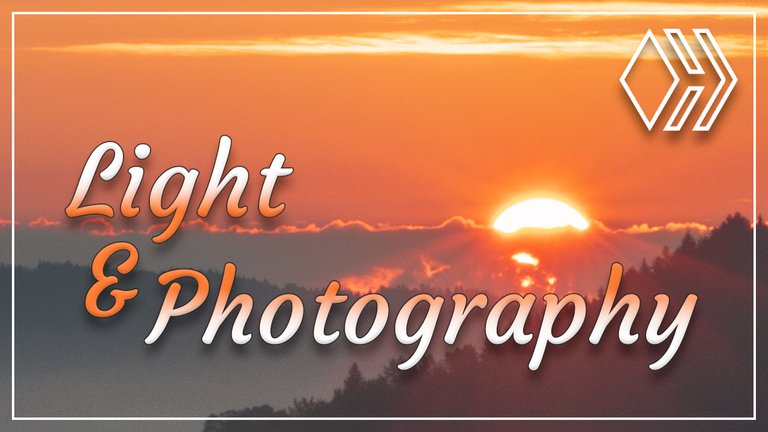 Light & Photography
Whatever time it is for you, I wish you a good morning, because it's 2:30 am here and I can't sleep. So I thought I might as well make a post before I go to work where I can't sleep either 😉
So, my question of the day is "do I need light in photography?" and I can only say Yes and No, or better said it really depends on the situation.
I personally don't need much light and prefer the early mornings to take photos, and I especially don't need no sunlight when I take moody morning images like the one above, but a little misty sunrise can look amazing when the sunrays illuminate the scene ... and what would a sunrise be without he sun?
Last weekend we have visited our niece in Lower Austria and I have taken some photos during the sunrise. The sky was still much covered by dark clouds from the rainy night, but the east was quite clear above the horizon.
There were some solitary trees which looked completely different before direct sunlight illuminated them, as you can see below. You may decide for yourself, which version you prefer.
The images below show the difference between before and after sunrise even a little better, I believe.
When I take photos of a waterfall I need an overcast or cloudy day because direct sunlight would cause too bright or white areas and thus blown lights which don't look very pleasing, especially not when you take long exposures.
This is also a reason why I take my waterfall photos mostly before sunrise or just until the sun isn't high enough.
There's only one problem when shooting in low light, and that's the even darker areas like on the left side in the image below. But this is only a minor problem that can easily be fixed in Lightroom, Photoshop or any other photo editing software.
Or sometimes I take two exposures such as one exposed for the brighter part and one for the darker part in the image, and later I blend them together in Photoshop.
God's Gold
God placed a gold mint in the sky -
Large and bright, a heaping store -
So earth can every day have more,
He keeps it high,

He scatters gold abroad at day
In shining beams; then far and near
Dandelions gold appear
Along the way.

This is God's gold dropped from the skies,
He gives it lavishly to earth -
O take it, spend it, learn its worth -
All ye with eyes!

by Annette Wynne
By the way, what is the most beautiful light? My answer to this question is quite easy: a rainbow at sunrise 🌈
So, it is 5:00am now, my wife has got up and at 6 we should be in the office. That means it's the end of this post now, but I think I'll have a look through it before I'm gonna publish it tonight >>> it's 6:50pm and I didn't have any time, so I hope I didn't write anything stupid 😅
---
Information
All photos were taken with the Canon EOS R and one of these lenses: Canon RF 24-105mm f/4 L IS USM, Canon RF 70-200mm f/4 L IS USM, Canon RF 100-400mm F5.6-8 IS USM, Canon EF 16-35mm 1:4 L IS USM, Canon EF 50mm 1:1.8 L STM, SIGMA 105mm 1:2,8 DG MACRO HSM.
If you are interested in the image data, I leave all EXIF and IPTC information stored in the pictures.
---
If you like my work I would appreciate an upvote, nice comment or maybe you want to share my post on your blog 😊 ... and maybe you would like to follow me, so that you never miss a post from me.
Thank you so much for visiting my blog,
wishing you all a wonderful weekend,




Photos and Text: @johannpiber | Johann Piber | All rights reserved - do not use without my permission
Please contact me if you would like to get one of my photos in full resolution or visit my NFT galeries ⬇️
My Photos are listed at the OpenSea NFT Marketplace and on the Foundation Plattform
>>> Twitter/JohannPiber <<<
>>> See my posts on my Pinmapple Profile Map <<<
You have no Hive account yet?
Sign up free here! or here or here
2022-06-10
#hive5 from Austria 🖐️
---
---