A Tale of Two Pizza's Ongoing Contest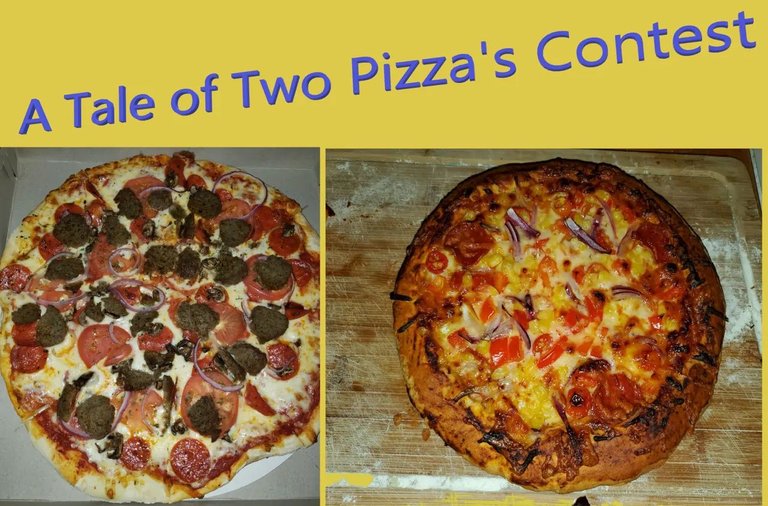 Image by @dibblers.dabs
Delilah was left with no other option, she knew it was wrong of her for not reporting the incident to the pizza baron.
They did stole from him and they were not having good intentions coming close to the pizza baron.
What should I do now?
She asked herself.
Should I let him know it?
Or is it too early now?
All this questions was running through her mind and not too long.
she open up to him and told him everything that happened in his absent, how they came and close her mouth, then took some Pizza's and topping.
She said.
I wanted to scream but they couldn't let me.
My mouth were close, one of them, used his hands and close my mouth, so that I will not be able to raise alarm.
But they didn't took too much of it, I guess it was two or three pizza they took.
You have done well dear, at least you have behave and no harm has come to you.
The pizza baron. Replied.
Delilah, today we are going to make some delivery, let forget about the past and focus on the future of what is to come.
Make sure everything is ready for and here we go.
He whispered when we come back, I will make you your favourite pizza and topping, specially for you, I Know what you like.
Delilah smiled and they drove away.
---
---