Today I got 1399 SIM
Are you all okay? I hope everything will be fine. In our country, they are not quite comfortable. Some even sell parts to pay off debts. This sale is not a legal matter in our country. If you sell it, you may face legal action. Most of the sales on social media are kidneys. Even if you have one kidney, you can live, but there are still side effects. However, there are sales to solve the current issues. By looking at this situation, we can see how difficult our country is.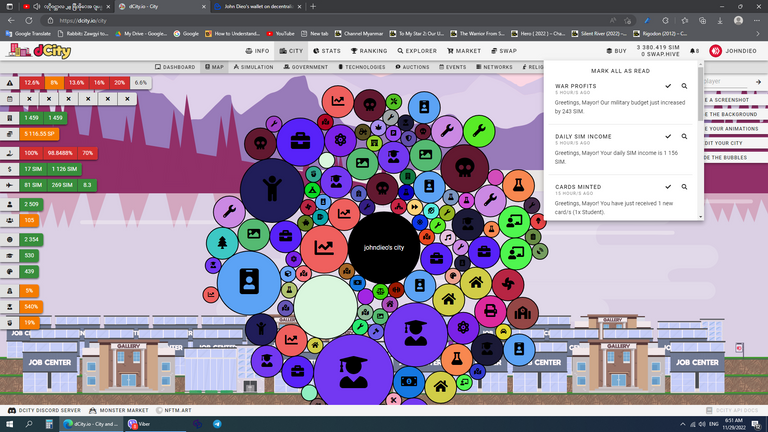 Today I got 1399 SIM from #dcity game. At current price #SIM 1399 is equivalent to about 0.5 #hive. I no longer have the strength to invest after #crypto prices drop. It's just wasting time by reinvesting everything you get. Next, post on #ecency and collect ecency points and hive. Everything you get is done by powering up or saving.
@johndieo
30.11.2022

---
---